You might think that living inside a giant metal box would get too hot over time. But the only thing that's getting hot about a shipping container home in Tennessee is its increased popularity. That's why we're here to help you join the shipping container home movement.
Shipping container homes offer a unique opportunity for a home unlike any other on your block. From Denver to Ontario to Bangladesh, some of the most beautiful new home designs around the world are recycling shipping containers as building materials. There is even a yoga and ski resort made out of them in the Caucasus Mountains!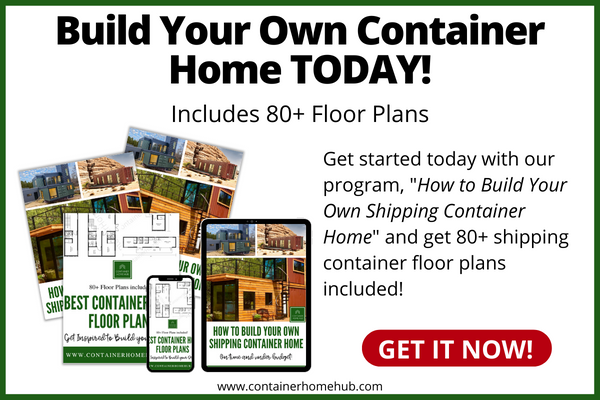 If you currently looking to build a new home in the Volunteer State, a shipping container home could be a great option for you. Read on to learn more about the shipping container home trend and how you can start building a shipping container home in Tennessee today.
Shipping Container Homes in Tennessee
Tennessee may be known for its music scenes in Nashville and Memphis, along with the powerhouse residences of Dollywood and Graceland. But you should consider building a shipping container home in Tennessee because of the amazing Southern comfort food, year-round mild weather, and the Great Smoky Mountains.
You can watch the fog roll in over the tops of the Smokies and enjoy picture-perfect views right from your own shipping container home's porch. Hiking is just outside your front door when you commit to a shipping container home construction in Tennessee. Plus, Tennessee residents benefit from low taxes and a great overall cost of living.
With unmatched affordability and construction in as little as eight weeks, you can start living in your shipping container home in Tennessee sooner than you think. Create your home away from home or develop a brand new residence for your family with shipping container homes!
What is a Shipping Container Home?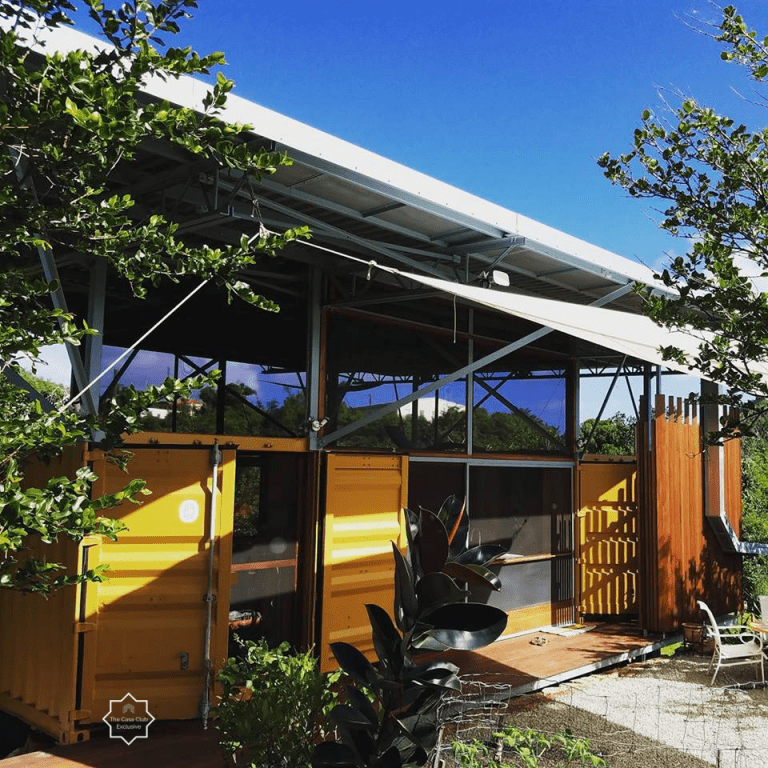 Recent climate shifts and international increases in natural disasters have led new home builders to constantly be in search of the next long-lasting, sustainable housing option. Shipping containers offer a great solution to this problem – and at an extremely low price for a newly constructed home.
A shipping container home is exactly what it sounds like. It repurposes steel metal cargo boxes intended for shipping international goods into a single-family residence. Through a shipping container home design, you can enjoy tiny house living with the dimensions of one shipping container, or you can mix and match shipping container shapes to make a custom floor plan with the most unique home facade within miles.
Shipping container homes are guaranteed to withstand the test of time and fashion with their easy construction and eco-friendly metal frame. Start constructing your shipping container home project today!
Why Should I Build a Shipping Container Home in Tennessee?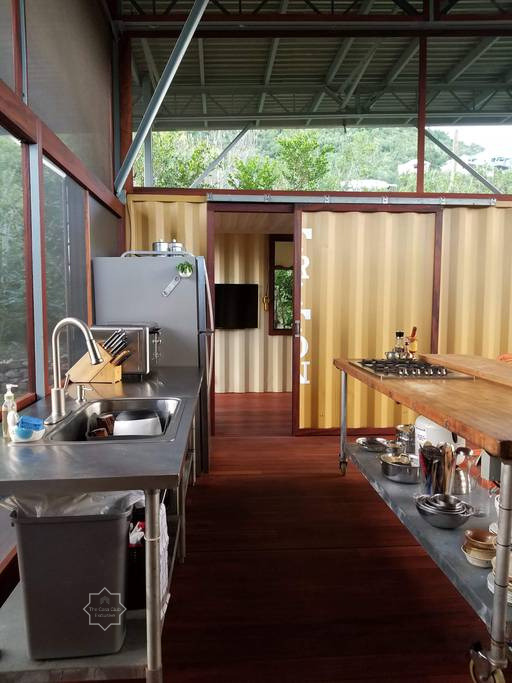 It's one thing to use a reusable coffee mug or water bottle and something else entirely to commit to a home made of recycled materials. This is the greatest benefit of shipping container homes, where you can decrease your carbon footprint even through the building process. The cost of your home is kept low, and you can reclaim an old metal box as your long-term home.
Shipping container homes are transportable, even after they have been created, which means you can start your shipping container home life in Tennessee and then move elsewhere after a few years. You can take your home with you when you have to relocate for a job in the future!
You will be hard pressed to find a new home design more affordable or chic than a shipping container home.
How much does a shipping container home in Tennessee cost?
A new home budget can get away from you if you're not careful, even with the cost-effective design of a shipping container home. It's also important to note that housing prices can be deceptive for new builds, as they don't include the cost of the land you must purchase to build your new home. Keeping this in mind, along with where you want to invest your money in your new shipping container home, will help keep your shipping container home project more budget-friendly.
A shipping container home in Tennessee usually costs between $15,000 and $50,000. In contrast, the average cost of a traditional newly constructed home in Tennessee (about 2500 square feet) is around $262,000. And unfortunately, you can only expect delays on traditional home construction right now with decreased access to building supplies.
The numbers speak for themselves in this situation. Even with the cost of a plot of land for building, you can save thousands of dollars if you are willing to consider a shipping container home instead of a traditional home. And as any real estate purchase is an investment, this one is guaranteed to only increase in value over time.
Shipping Container Home Builders in Tennessee
Picking a shipping home container builder can feel overwhelming, especially if there are no specific construction businesses in the state where you're planning to live that specializes in shipping container home building. You can work around this by first ensuring you end up with a local business with a good reputation among its former clients. And it always helps to look for a construction company with experience in metal building designs.
To begin your search for the right shipping container home builder in Tennesse, check out these three options:
V & D Enterprise LLC
This company is based out of Nashville, which means they have great connections throughout the state of Tennessee to help complete your shipping container home project. Their designs specifically focus on using renovated Conex boxes.
Blacks Buildings
Blacks Buildings has experience in both metal buildings and portable housing. This, along with their location in Lebanon, Tennessee, would make them a great contender for your shipping container home project.
Broderick Builders, Inc
Broderick Builders specialize in remodeling homes, which means they have experience in working with prefabricated construction. They are one of the top-rated construction companies in the greater Nashville area.
Shipped.com helps buyers learn what shipping container is suitable for them and help them. With over 60 depots and thousands of containers on hand, they offer great prices for shipping containers. They have online direct checkout and a digital cart to help you find what you are looking for!
Shipping Container Depot
Shipping Container Depot Nashville is a shipping container distributor in the USA, delivering containers that are both new and used to their customers. They guarantee a quality product when you buy from them.
Container One
Container One has been in business for 28 years providing shipping containers to both residential and commercial customers. Container One prides itself on its low prices, a 5-year structural guarantee, and a variety of sizes and shipping container qualities.
Conex Depot
Conex Depot provides friendly service to their customers to help them find the shipping containers they are looking for at the best price. Because of their long-established business relationships, they are able to find inventory throughout the entire world.
Western Container Sales and Rental
Western Container Sales is a division of Railbox Consulting and is employee-owned and operated. They are one of the largest buyers of used shipping containers throughout the United States. They offer containers to their customers at wholesome mark-up pricing and make the process of buying easy.
Designing a Floor Plan for a Shipping Container Home in Tennessee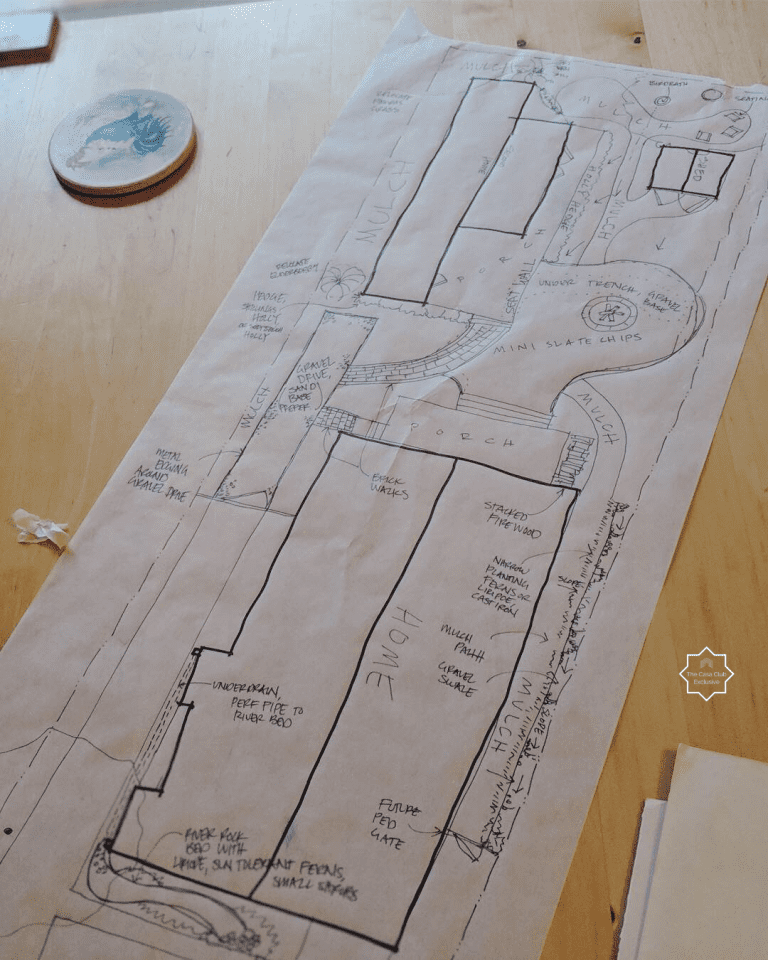 Even when you add several shipping containers to design your home, a shipping container home will naturally be long and thin. This can lead to some distinct opportunities for your floor plan as you design your home. In other words, you'll have to get a bit more creative if you want a traditional square-shaped floor plan.
It's important to know how you want your shipping container home floor plan to look because it will determine how many shipping containers you need to purchase and where you want to spend the most money from your budget.
If you don't know where to start in dreaming up your shipping container home in Tennessee, you should check out our shipping container home gallery, where we feature international shipping container home projects designed with a wide variety of budgets.
Here are five featured shipping container home projects you should check out:
How to Finance and Get Insurance for your Shipping Container Home in Tennessee
Obtaining financial support through an insurance company or mortgage lender can be a little tricky. This is mostly due to the fact that shipping container homes are still relatively new in the housing market, and established money lenders don't yet know how to appraise their value.
In short, you'll have to put in some extra work to guarantee coverage for your new shipping container home, but it's not impossible. It helps if you do a lot of the research before even starting your project. For example, you can familiarize yourself with building codes in the area of Tennessee where you plan to build. And working with an established construction company you can trust will also help. Finally, you can reach out to a building appraiser yourself to help collect quantifiable data that you can bring to a bank or insurance company. They can't argue with the numbers once they're in front of them!
Remember, you are never alone in figuring out every step of your shipping container home project. Our community at Container Home Hub is full of experienced builders who will happily offer you advice as you go!
Conclusion
Now that you've read through our Tennessee guide, the only thing left is to start building your shipping container home! Feel free to also check out our shipping container home FAQs, including our guide to the best container home design software (no need for paper blueprints anymore!). Or read more about shipping container homes on our blog, where you'll see content like these rustic shipping container home designs.