Greetings from Puerto Rico! 🙂
Today's Container Home Hub Exclusive is a good one! This tiny shipping container home located in the southwest coast of Puerto Rico is a true gem! We reached out to Pablo A. Nieves, the homeowner and builder, and got all the details of his almost completed build.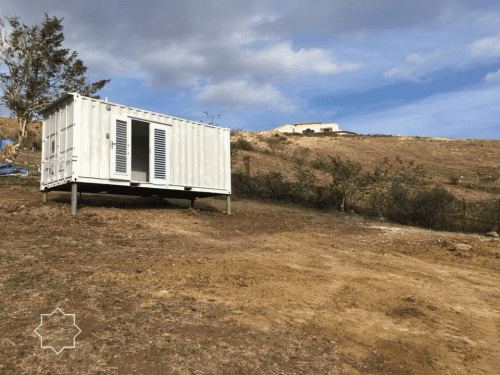 Located in Cabo Rojo, Puerto Rico, this project started in 2016 by Evelyn and Pablo Nieves as a relaxing-from-work spot. They wanted to use a 20 foot container to make sure that there was no big maintenance that would consume all their time, and they could spend more time enjoying it. In this instance, a tiny container home is a fantastic option.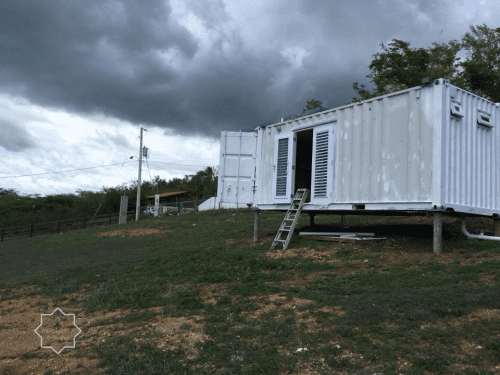 We think that the exterior of this tiny container home has a unique "clubhouse" type feel with the stilted foundation. This is a perfect look for the intended use of the home. If Evelyn and Pablo were looking for a weekend getaway, there is no better feel for the house.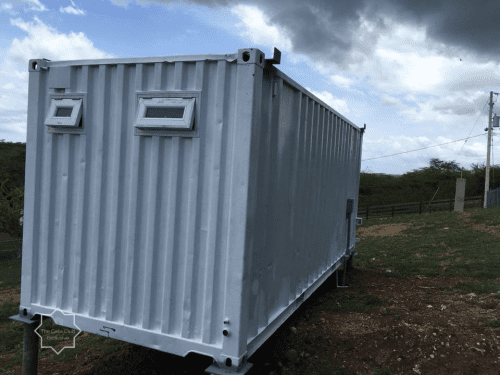 Their tiny container home is located right next to the Caribbean US Fish and Wildlife reserve, right on mountain bike trails paradise, and 5 minutes from a variety of crystal clear beaches, which sounds like an amazing piece of property to be honest! There is no better spot to put your vacation home than in this incredible location.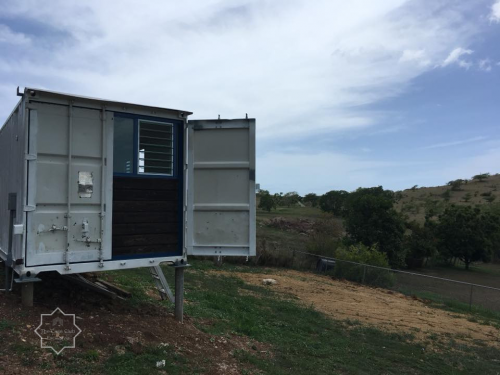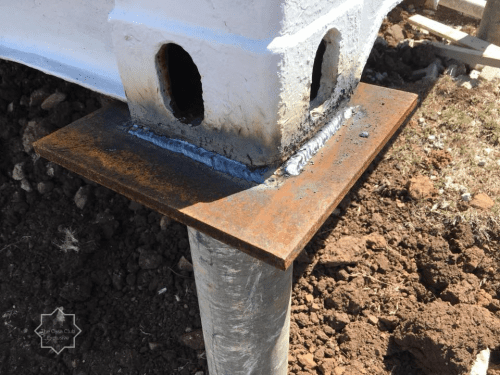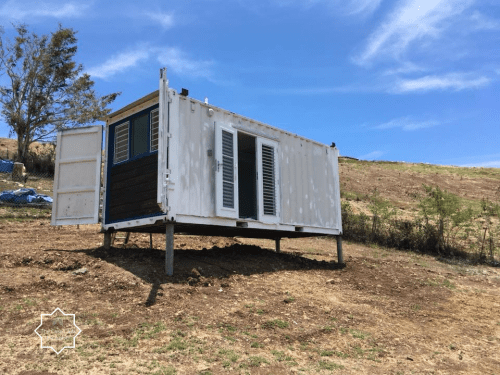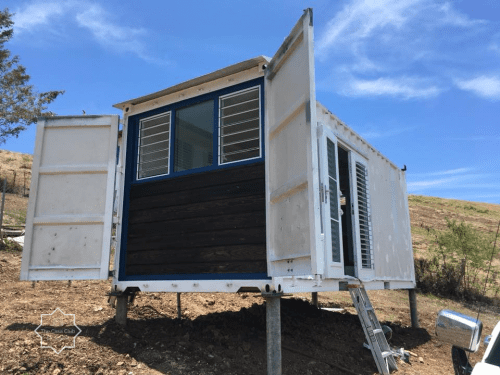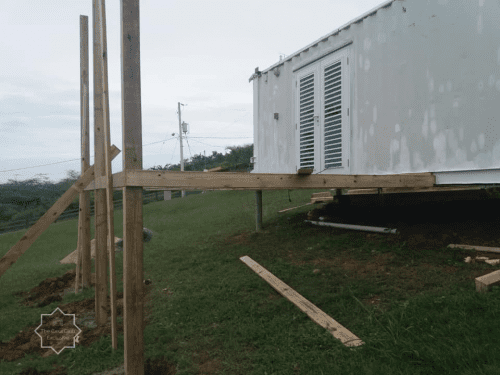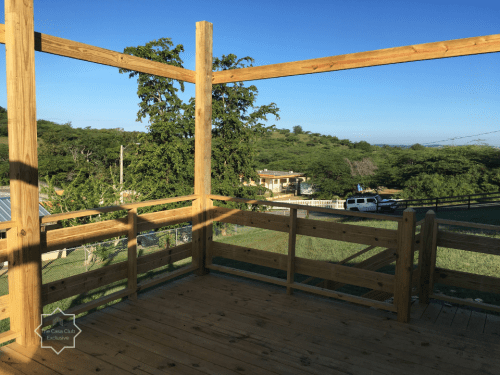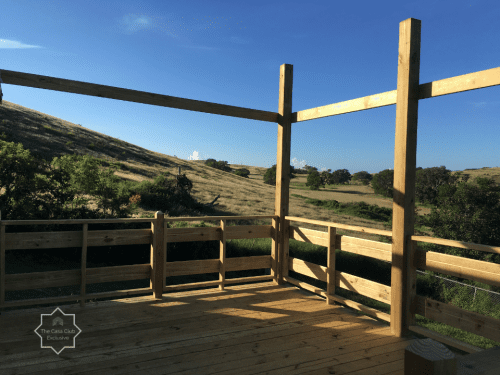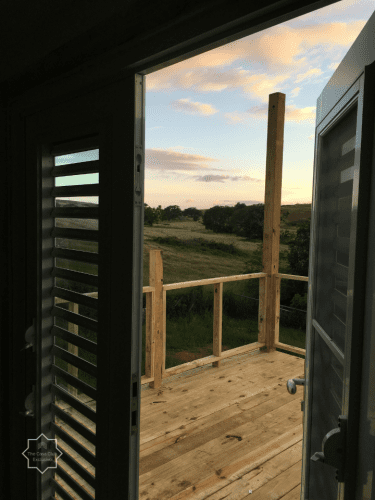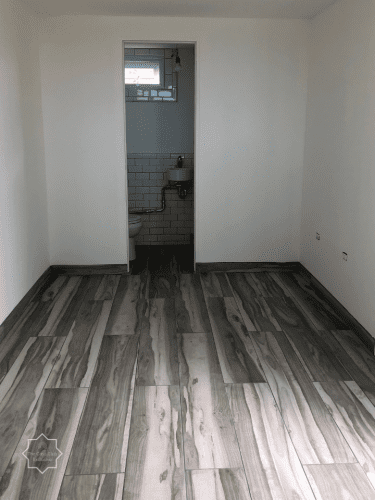 The gray slate printed hardwood floors are a fantastic touch on this tiny container home. They have an earthy feel that fits in nicely with the surrounding area. We also love that they decided to keep the raw metal of the shipping container for the interior walls.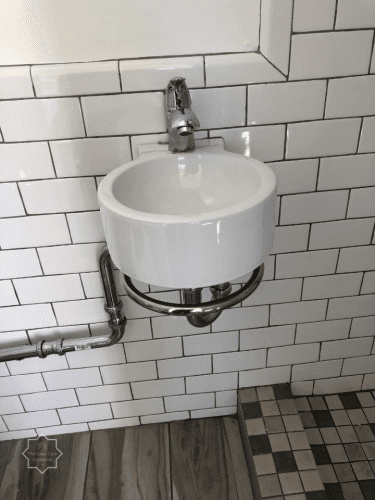 We love the subway tile that lines the bathroom. It gives off that industrial feel that Evelyn and Pablo wanted while still maintaining a designer feel. Combining these two aesthetics is a great way to get a balanced feel in a tiny container home.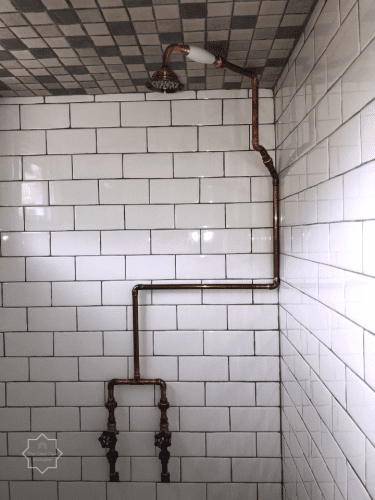 Designed to be robust by a local structural engineer who took in consideration that the container home is located in a hurricane path is one of the reasons they kept the original steel doors as storm protection. They manage to cover the back windows that provide an excellent view and some much needed natural light.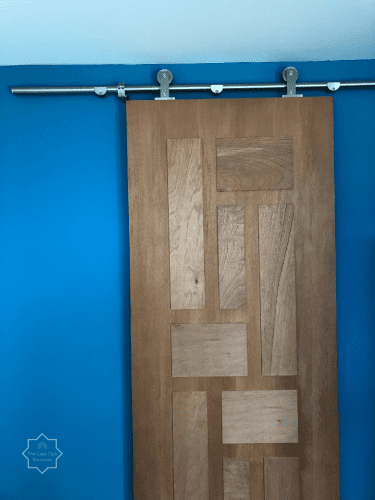 Evelyn and Pablo wanted the bathroom to have an industrial look with the exposed copper and chrome details. The barn style bathroom door helps with space saving for additional options. At the same time, it is a trendy and stylish addition that is well in line with the rest of this tiny container home.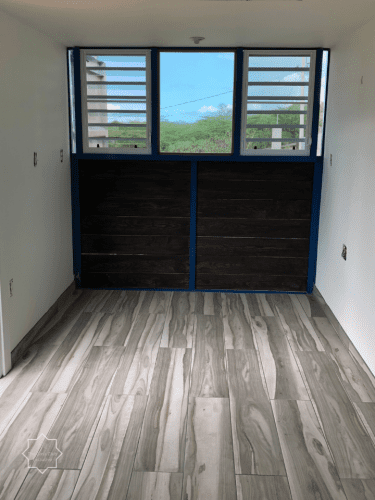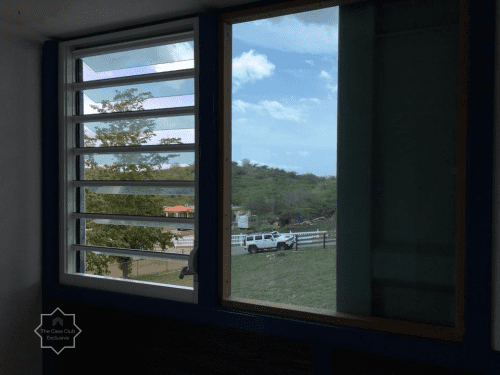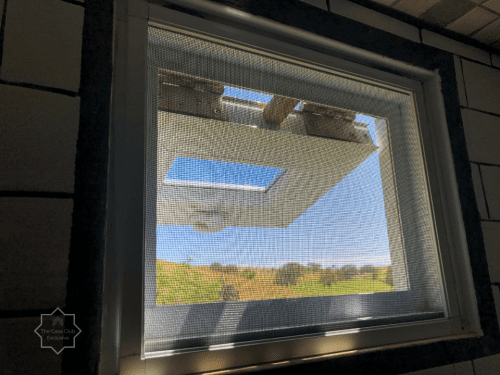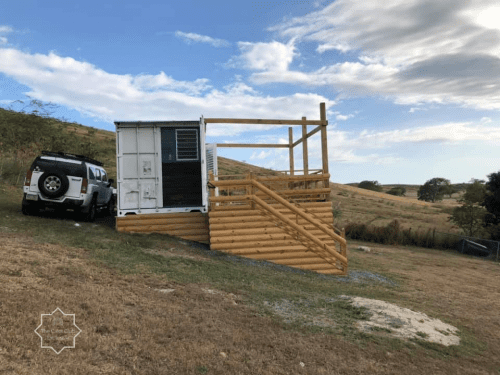 The deck was planned to be an excellent space for entertaining for friends and family. It is almost as spacious as the inside of the tiny container home itself. This provides a fantastic area that is an extension of the interior. Porches and decks are a great way to get the most out of a tiny container home.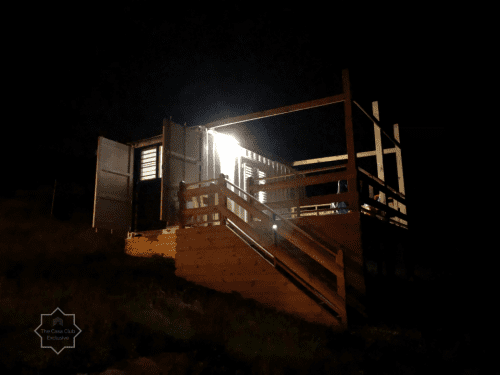 We know what you are asking, how much is this entire project costing? Pablo tells us that with the structural engineering designs, all the government permits, the land, and the container, they are looking at around $73,000. For everything that is included, this is a fairly reasonable price.
Even though their home isn't finished, it is shaping up to be a stunner! We can't wait to see how it turns out when the finishing touches are put on this tiny container home. Thanks again to Pablo and Evelyn Nieves for sharing this exclusive with us at Container Home Hub! 🙂
So what do you think? Would you live here?
Information Source: Pablo Nieves, homeowner & builder
Photo Source: Pablo Nieves, homeowner & builder
» Follow Container Home Hub on Facebook for regular shipping container home updates here «