If you're looking for an affordable, sustainable way to create your own distinct living space in Nashville, a shipping container home may be the ideal home alternative for you.
From urban lofts to rural cabins in the woods, you can transform a shipping container home in Nashville into whatever type of abode suits your style. Most would-be homeowners–in fact, 77% of them–want to live more sustainably. Container homes are a great way to set yourself up for green living.
In this handy guide, you will get an inside look at what it takes to construct a shipping container home in Nashville. Plus, you'll learn where to find quality builders who can help you complete your dream container home.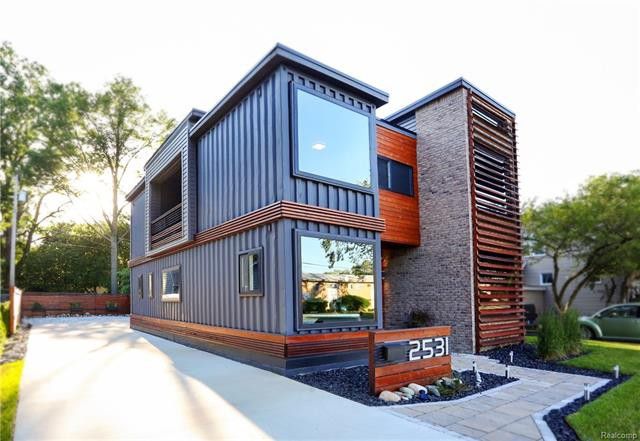 Why Build a Shipping Container Home in Nashville?
Nashville is a desirable city for building a shipping container home due to its location, affordability, and unique culture. Situated in the heart of Tennessee, which is notorious for its unpredictable weather, shipping containers can offer homeowners the protection they need for many years.
Nashvillians may also benefit from the low cost of construction materials. With Nashville being one of the most overpriced housing markets in the country, finding more affordable housing options can make it possible to build an attractive home without breaking the bank.
Finally, this city is well known for its vibrant music scene and diverse nightlife options that can't be found anywhere else in the world – making it an attractive place to either live in or rent out a shipping container home.
Are shipping container homes easy to build in Nashville?
It's possible to construct a shipping container home in Nashville, as there are no regulations that prohibit this. However, it's important to note that you may be required to seek approval from the government and meet certain guidelines for safety purposes.
As these structures are usually made of metal and steel materials, you'll need to show you plan to adhere to certain security requirements before construction can begin. The good news is that people across the country are seeing success in constructing container homes that meet the International Residential Code (IRC).
Still, it is advisable to contact local government officials to find out more about any applicable regulations or building codes in your specific area.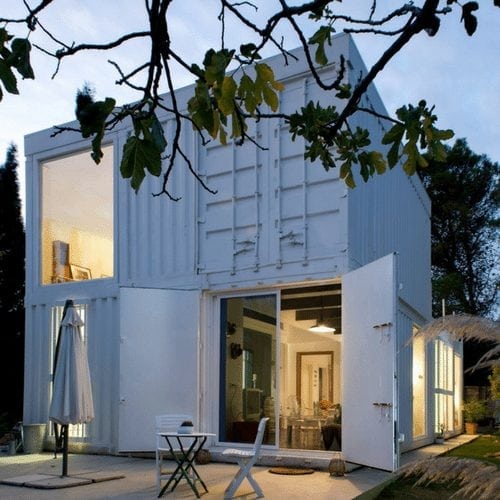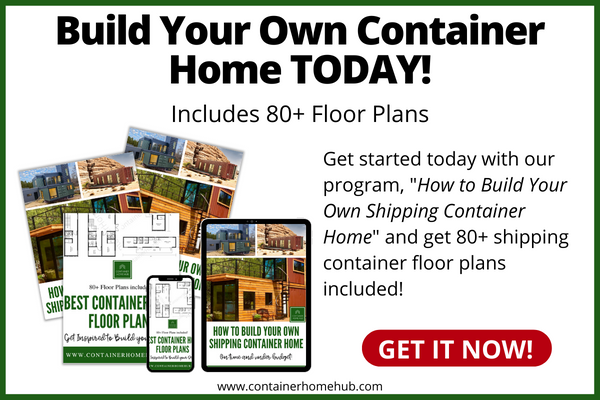 Cost of Building a Shipping Container Home in Nashville
Nashville and its suburbs include some of the most expensive regions in the state, with the average home selling for approximately $384,321.
The cost of a shipping container home in Nashville may vary depending on its size, number of containers used, location, and the materials utilized. Based on shipping containers typically 20 x 8 ft or 40 x 8 ft, these sizes provide 160 and 320 sq ft of living space, respectively.
For reference, a brand-new 40-foot high cube container will cost you an average of over $5,000. When construction is factored in, the average shipping container home can cost roughly $100,000.
The advantage of using shipping containers as residential homes is that they can be easily stacked for extra space and customized in various ways. This makes shipping container home sizes more varied but ultimately more affordable than a traditional home.
Shipping Container Home Builders in Nashville
With a bit of creativity and some expert help from experienced shipping container home builders in Nashville, you can create a comfortable living space that fits all your needs.
V & D Enterprise LLC is a native Nashville-based business committed to transforming the housing industry by making homes more energy-efficient, cost-effective, and affordable.
They promise to reduce construction time by up to 50% while offering recycled and renovated Conex boxes as a secure, durable option for comfortable living. With their customizable designs, anything is possible.
Global Modulars is a provider of prefabricated residential and commercial buildings. Their services span the globe, with particular emphasis on the United States and its adjacent territories.
This US-based company takes high-cube cargo containers and prefabricated materials to create one-of-a-kind homes, apartment complexes, cafes, and bars. The list of things they can do is endless.
Blacks Buildings offers top-notch custom handcrafted sheds and portable metal buildings.
Customers in the Nashville area have a wide range of options to choose from, including A-Frame Style, Barn Style, Single Slope Style, Garden Shed Style, or Vertical Metal A Frame Style. Blacks have been around for generations and are well-known for quality products.
Shipped.com helps buyers learn what shipping container is suitable for them and help them. With over 60 depots and thousands of containers on hand, they offer great prices for shipping containers. They have online direct checkout and a digital cart to help you find what you are looking for!
If you're in need of a quality shipping container or an affordable alternative home, ContainerOne is here to help. They have been a leader in the shipping container industry for over 28 years and provide everything from ideas and plans to builders for customized homes.
With container sizes ranging from 10 feet to 53 feet, you can select the container size that best suits your needs.
Southeast Container, a steel storage container company based in Nashville, provides Conex shipping containers that can be transformed into almost anything you desire with the help of their customization professionals.
Containers can be used for anything from storage to office or living space.
Shipping Container Home Floor Plans in Nashville
Shipping container homes offer an economical and flexible solution for anyone looking to build a home on a budget. With a wide range of floor plans available, it's easy to find the perfect design that meets your needs.
If you need inspiration for designing your shipping container home in Nashville, our floor plan gallery is a great place to start. We showcase amazing projects with different cost ranges so you can find the right fit for you.
Shipping Container Home Insurance
When you start adding up the costs of home building, it may seem too expensive at first glance. Fortunately, the alternative housing trend is rapidly growing and provides numerous options. This includes the opportunity to build a container home that is within budget.
Additionally, if you would like expert advice in constructing your dream container home while keeping insurance coverage in mind, don't hesitate to reach out to us at Container Home Hub.
In Conclusion
A container home is both eco-friendly and affordable, and living in Nashville lets you take advantage of the convenience of being close to all of the amazing attractions the city has to offer.
Whether you're looking for a unique place to call home or just want to experience an awesome life near the city, building a container home in Nashville is sure to provide you with many wonderful experiences.
Are you ready to build your container home but unsure where to begin? The Container Home Hub Program will provide everything you need to build a container home at the lowest possible cost. We're here to make your home-building experience a breeze!