Are you thinking of building a shipping container home? Before you take the plunge, there are some important truths you should know.
In this article, we will delve into the world of shipping container homes and shed light on the things people need to know before building a shipping container home.
From the challenges to the benefits, we will explore the entire spectrum of container home construction, equipping you with the knowledge necessary to make informed decisions and succeed in turning these colossal metal boxes into your dream residence.
Whether you are seeking inspiration to initiate your own container home project or simply want to understand the potential pitfalls, you'll surely appreciate learning a thing or two from this article.
Being aware of these truths upfront will help you prepare for the exciting journey of building your own shipping container home.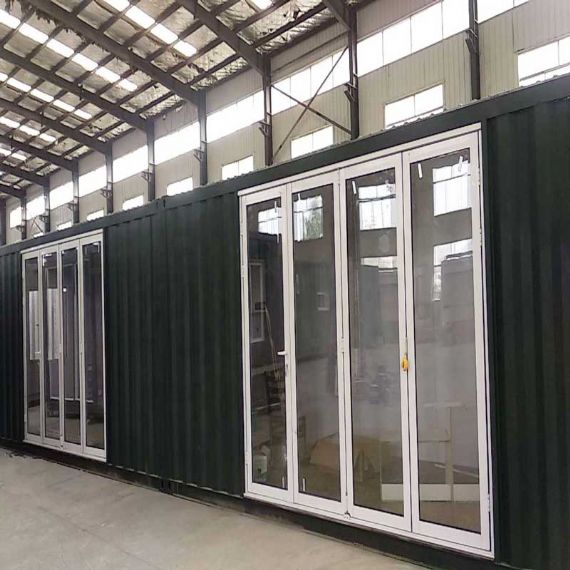 Key Takeaways
If you're planning to build a shipping container home, here are some important things to remember.
Start by taking a close look at the containers and make sure they're up to standard.
Not all containers are the same, so check whether the one you're buying fits what you need.
Check local regulations to ensure your project is compliant.
Don't forget to plan for insulation—it'll help make your home more comfortable and energy efficient.
Stick to your design to avoid costly delays, and be mindful of any possible chemicals in the containers. Don't overly cut or modify your shipping containers.
Invest in experienced professionals to make sure your plumbing and electrical needs are taken care of.
And remember, spending a bit more on quality now can save you time and money in the long run.
1. See The Containers Before Buying
Before you buy a used shipping container, make sure to inspect it thoroughly. You won't have the luxury of seeing it in person, so rely on detailed images and a comprehensive description from the seller.
Look for dents, rust, and other structural problems that could affect the container's integrity. It may be worth investing in a one-trip container if you want to avoid needing to repair a damaged one.
When building your shipping container home, research insulation for energy efficiency and comfort. Additionally, familiarize yourself with local zoning laws to ensure that permits and usage restrictions are met.
By carefully assessing the condition of the container and understanding these key factors beforehand, you'll be prepared to create your dream shipping container home.
2. Not All Containers Are The Same
When constructing a container home, it's important to remember that not all containers are the same. There are multiple types to choose from, such as high cube, standard, and refrigerated.
High cube containers are the same size as standard ones, but with an extra foot of height – a great option if you plan on insulating the floor.
Additionally, containers come in different conditions – new, used, or one-trip. Knowing the differences and choosing the right one for your needs is essential when building a shipping container home.
3. Research Local Regulations For Shipping Container Homes In Your Area
Before starting a container home project, it's essential to research local planning laws and building regulations. Each location has its own set of rules that could affect the feasibility and design of the project.
Learn about the zoning, deed restrictions, and governing bodies at the federal, state, county, or municipal level. Get to know the specific regulations in your area to make the process easier.
Some states, such as Texas, California, Tennessee, Louisiana, Missouri, Oregon, and Alaska, have a positive attitude toward shipping container homes.
However, it's still important to check any potential restrictions or requirements established by these places. By doing thorough research on local planning laws and building regulations in advance, you can avoid any costly errors and make sure to comply with all the necessary guidelines.
4. Have A Proper Plan For Insulation
If you're looking to create a comfortable home out of a steel shipping container, insulation is key. Shipping containers are known for extreme temperatures, so it's important to insulate both the walls and roof.
There are several options to choose from, including blanket-style insulation that requires an interior stud wall, foam insulation that can be sprayed directly onto the walls, and eco-friendly sheep wool insulation.
Additionally, a green roof can provide extra insulation and promote environmental sustainability.
Before you start construction, make sure to research and understand local building regulations regarding insulated shipping container homes to ensure compliance and safety.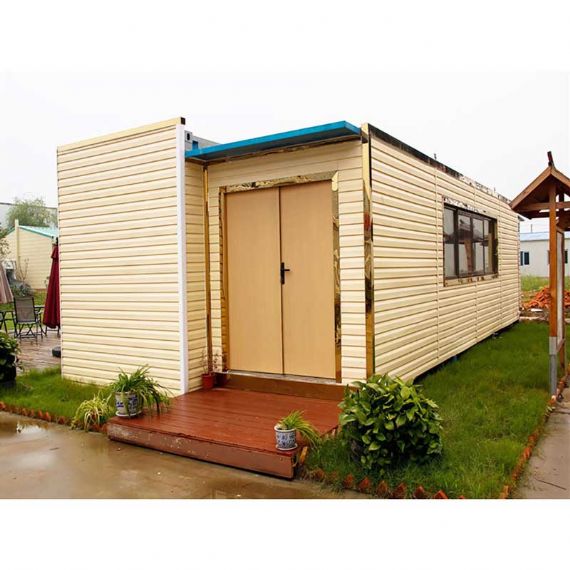 Customized Container House by TD Container House
5. Avoid Changes In Your Design During Construction
Before starting your container home construction journey, it's essential to stick with the initial design.
Making changes during the building process is one of the biggest mistakes made by container homeowners. Once a wall is removed from the container, it cannot be replaced, which can lead to expensive and time-consuming modifications.
To ensure that your design is clear, consult with an architect who can provide both 2D and 3D elevations. Doing extensive research and visiting other shipping container homes can help you create the best design for your project.
Avoiding changes during construction will save you time, money, and prevent possible setbacks due to zoning restrictions or contractors who specialize in specific designs.
6. Keep The Cuts or Modifications To A Minimal
Striking a balance between customization and maintaining the original structure is key when building a container house.
Cutting or modifying the containers too much can be costly and delay the construction process, as well as compromise the structural integrity of the containers.
To avoid any potential issues down the line, it's important to focus on simple designs that keep modifications to a minimum.
Containers come in various sizes and configurations, allowing for flexibility in design without sacrificing strength.
Taking this approach, you can enjoy the many benefits of building with shipping containers without the potential drawbacks of overly excessive modifications.
7. Be Mindful Against Harmful Chemicals
When constructing a container home, it's important to take proactive measures to protect against harmful chemicals commonly found in used shipping containers.
To create a healthier environment, opt for new, chemical-free containers or make adjustments to minimize exposure.
Start by replacing the pesticide-infested wood flooring with eco-friendly alternatives such as laminate or hardwood.
Additionally, adding foam insulation to the interior walls will help protect against any off-gassing from the chemical paints.
Taking these precautions will help you create a safer and more sustainable living space while still enjoying the unique benefits of a shipping container home.
8. Have A Plan for Plumbing and Electrical
When constructing a shipping container home, it's important to plan ahead for plumbing and electrical lines. Consider these crucial aspects and think ahead to avoid any potential headaches.
Have your contractor cut the necessary holes before finishing the interior, so that plumbing and electrical lines can enter and leave the home with ease. Doing this in advance will save you time, money, and frustration.
Take the time to think ahead and plan out your needs for a smooth and efficient construction process.
9. Finding Contractors Can Be Difficult
Are you having trouble finding a contractor for your shipping container home project? Don't worry – it can be difficult, as this type of construction is still relatively new to the mainstream.
However, there are a few options you can consider. Firstly, there are plenty of used shipping containers available, which can be used to build your home.
Secondly, you can also hire separate contractors for specific tasks like welding and electrical work, rather than relying on one contractor to do it all. This can save money and give you valuable experience.
So, don't give up if you don't find a contractor right away. With some research and effort, you'll be able to find the perfect team for your project.
10. Prepare To Invest Money
Finding reliable contractors to build shipping container homes can be tricky, but if you're prepared to invest more money, you won't be disappointed.
The initial appeal of shipping container homes is their affordability, but it's important to understand that finishing the exterior and interior can increase the overall cost of your home.
Just like any other construction project, the size of your home will also affect expenses. Welding, insulating, and finishing a multi-container house may end up being just as expensive as a regular stick-framed house.
So, budget accordingly and don't be afraid to spend a little extra to create your ideal living space. Whether you choose new or used one-trip containers or high cube containers, you can still enjoy their affordability compared to traditional tiny homes.
Frequently Asked Questions
Do I need to have welding skills to build a container home?
Having basic welding skills can be beneficial when building a container home, as it allows you to make structural changes and join containers together securely. However, if you don't have welding skills, you can hire a professional welder to assist you with the construction.
What are the pros and cons of building a shipping container home?
Some of the pros of building a shipping container home include cost savings, environmental friendliness, and the ability to create a unique and customizable living space. However, some cons include limited size, potential design limitations, and the need for proper insulation.
How many shipping containers do I need to build a container home?
The number of shipping containers needed to build a container home depends on the size and layout of the desired home. Some container homes are built using a single container, while others may require multiple containers joined together.
What are one-trip shipping containers?
One-trip shipping containers refer to containers that have only been used once for transporting cargo. These containers are often in better condition and have less wear and tear compared to containers that have made multiple trips.
Conclusion
Venturing into the world of shipping container homes is indeed an adventure filled with excitement and unique opportunities.
While the idea seems simple and eco-friendly on the surface, do remember that, like any other building process, it also has its fair share of challenges.
From dealing with building codes and insulation concerns to combating rust and choosing an ideal container, the process requires careful planning and foresight.
So, whether you're drawn to this innovative housing trend for its environmental benefits, affordability, or standout design, you'll need a thorough understanding of these 10 significant factors to build a house without much difficulty.
The truth about building a shipping container home is not necessarily uncomplicated, but with comprehensive knowledge and meticulous planning, it can turn out to be a rewarding endeavor.
So don't be deterred by the hurdles. Embrace them, plan carefully, and get ready to create your dream home.