Building a shipping container home is a great way to get the home of your dreams. With all the options available to you, you can create something that will serve you well for years. However, if you want the best out of your home, you will need to create an amazing design. Container home design software can help.
In this article, we have put together a list of the best container home design software. By understanding what these programs have to offer, you can make the right choice. Whether you are computer savvy or not, you can find the right program for your skill level. Having the best tools at your disposal will make the build much easier and get you better results.
What to Look for in Container Home Design Software
When looking for container home design software, it is important that you understand what to consider. One of the most important considerations is the ease of use. Some programs are more complex than others and will be much more difficult to use. If you are not someone who has a lot of technical skill, you will want to choose a simpler program.
You should also consider mobility when choosing container home design software. Some programs can be used on computers, smartphones, and tablets. These are going to be your best option since you can bring them with you everywhere. With that kind of flexibility, you can work on your project wherever you are.
Planner 5D
Planner 5D is possibly the most comprehensive container home design software available on the market. However, it is also easy to use and has a lot of options for people who aren't as tech-savvy as others. This combination of usability and features makes it one of the best programs available. Being able to use the software intuitively means you can get the best final product.
Planner 5D has 2D features as well as preset furniture and furnishings that are all to-scale. This makes putting the floor plan together incredibly simple without having to do any sizing. You can just drag and drop the features without having to make any changes. After you're done, you can view the design in 3D.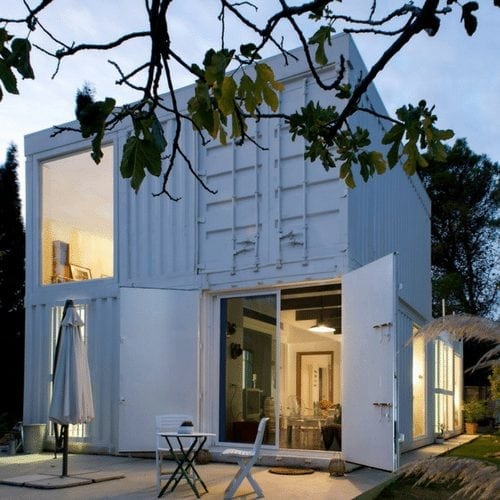 CAD Pro
CAD Pro is specifically designed for professionals but can also be used by amateurs looking for power. Not only can you plan your home's interior, but you can also plan the landscaping. This flexibility means that your designs will be complete and fleshed out from the start. Having this kind of big-picture usability is a great feature for container home design software.
CAD Pro is also an incredibly affordable option. You can get the software for just $99 and this includes all the features you could want from a program. If you are familiar with design programs, it shouldn't be a problem for you to get started right away. Even if you aren't, with a little bit of practice, you can create beautiful designs.
PlanningWiz Room Planner 3D Design Software
For those who want the easiest container home design software for their designs, PlanningWiz is a great choice. The interface is intuitive and easy to learn and has some great features for what it is. While it doesn't have some of the same flexibility that other programs have, it is still fairly powerful. If you want a simple program to put together your floor plan, this will be just fine.
One of the great things about PlanningWiz is that you can try it before you buy it. The provider offers a free trial, which allows you to get a feel for how everything works. The only restriction is that you can't export your designs once they are done. If you want to be able to get a final file, you will need to buy the full version of the software.
Floorplanner
Floorplanner is another easy-to-use container home design software. Like some of the other programs on our list, it has preset features and fixtures that you can add to your plan. There are over 150,000 individual items that you can choose from, which makes it very useful. You can easily build your design with very little in the way of sizing or changing things around.
One of the great features of Floorplanner is the fact that it is fully browser-based. This means that you can use it on any device wherever you might be. It also makes it easy to bring your design to meetings with your builder or banker. You can also make changes in real-time, which makes the whole process very easy and intuitive.
Floor Plan Creator
Floor Plan Creator is a fantastic container home design software meant for people who want to-scale plans. This program will automatically scale everything for you upon export. This means that you can do any design you want without worrying about sizing. When you export the file, everything will be resized automatically.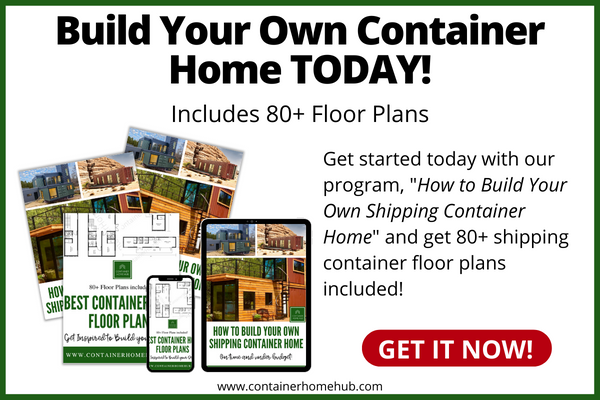 Floor Plan Creator is also completely free to use for your first design. If you want to design one plan, you don't have to pay anything. However, the next tier is only $4.95 per year. With this upgrade, you get up to 10 designs that you can complete and export.
RoomSketcher
RoomSketcher is a fantastic container home design software that is simple and powerful. One of the great features it offers is a 3D walkthrough mode. This means that you can get a feel for your design before you lock it down. This feature is something that most container home design software doesn't offer.
This software comes as an App that can be downloaded onto your laptop or tablet. While it is not as portable as some of the other options, it is still quite convenient. You will need a bigger screen to utilize the walkthrough mode. Trying to do it on your phone won't give you the same experience.
Conclusion
If you would like more helpful guides like this one, be sure to check out the rest of ContainerHomeHub.com. There, you will find all kinds of information on container homes and featured homes. These examples of beautiful container homes will get you thinking about what your own will look like. They will also help you create the perfect design using your container home design software.