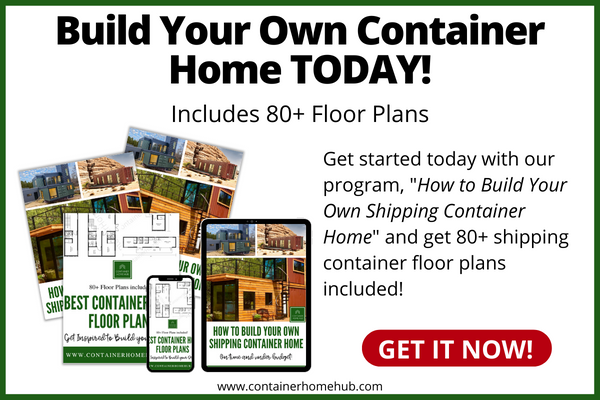 Greetings from California! 🙂
Today we are looking at this gorgeous creation from Kelly at Cargo Builders. This tiny shipping container home is just the first stepping stone for Kelly and Art in this awesome crazy of container homes. After working together on a number of renovations and construction projects over the years, designer and television host Kelly Edwards and contractor Art Steedle of Steedle Construction are embracing the tiny house trend with a business venture of their own; Cargo Builders! Capitalizing on the fact that shipping containers are sustainable, readily available, and adaptable enough to construct just about anywhere, their company is dedicated to turning these amazing structures into innovative spaces. In addition, Cargo Builders has recently teamed up with Equipe Container Services. The leading supplier of re-purposed marine containers in the U.S. and around the world.
We at Container Home Hub reached out for more information after seeing a picture on Instagram, and Kelly was kind enough to send us back with these stunning photos! When you scroll down you will see a video from their site from being interviewed on HGTV. There we learned that this tiny container home was built in 2 weeks and put together in 1 day to showcase on HGTV.
At 160 square feet and weighing at 7,500lbs, this 20′ shipping container home packs a pretty impressive punch with the layout inside. The closet is built into the kitchen island? That's a first and I have to say, we don't hate it! 🙂
So what do you think? Would you live here? ☺
Information Source: Cargo Builders, Kelly from Cargo Builders
Photo Source: Cargo Builders, Kelly from Cargo Builders
» Follow Container Home Hub on Facebook for regular shipping container home updates here «