It's no secret that shipping container homes require a creative mind to design a workable floor plan. These large metal boxes were created to ship items overseas, which is why their shape was chosen for maximum packing and weather resistance. However, if you've ever toyed with the idea of tiny house living, 20-foot shipping container home floor plans could help you achieve this dream – and at an affordable price!
The lifestyle you plan to lead in your future shipping container home is only one of the factors you need to consider as you go about picking a shipping container home floor plan. It's also important to consider the land or neighborhood where you plan to build a shipping container home and how much you want to invest in building materials when first setting up your home.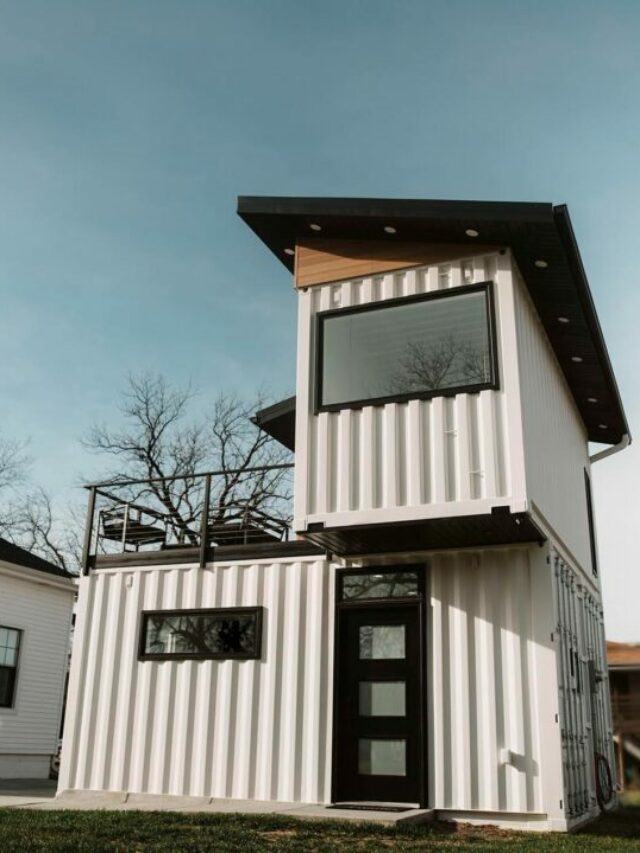 Getting your shipping container home project started can feel overwhelming at times. To help with this, you can always work with a shipping container home kit provider or designer to help bring all the details of your vision to life. Or you can check out Container Home Hub's online library of shipping container home floor plans to get the conversation started.
Today, we want to talk about the single shipping container home floor plan. Read on to learn about what to consider when designing 20-foot shipping container home floor plans and some of our top layout ideas for your project!
20-foot Shipping Container Home Floor Plans – Things to Consider
The transition to a new home construction allows you to create a whole new daily routine for yourself. Plus, the recycled materials of shipping container homes are already eco-friendly, so you have the opportunity to redesign a sustainable lifestyle completely. From how much water you use in your kitchen to whether you want to install a composting station on your property, the only limitation is your budget.
Take some time to consider these four topics about your life and home investment options before committing to a floor plan. It will help guarantee you'll live a long and happy life in your new 20-foot shipping container home.
Lifestyle
Oftentimes, a single shipping container home works better as a secondary property. It gives you a roof over your head and allows you to enjoy the outdoors without having to stress over setting up a tent in the rain. But if you want your shipping container home to be the ultimate getaway, maybe you also want to consider installing a shipping container pool on the property. Or, if you plan to host guests whenever you escape, you'll want to ensure you have room for more than a microwave in your kitchen. You also need to decide if you're okay with creating an open concept feel to your entire house or if you'd prefer to divide your home's living and sleeping quarters.
Single shipping container homes also don't include room for a laundry room or entertainment space. So you need to plan for how you would fulfill these needs if you plan to live year-round in your 20-foot shipping container home.
Property Landscape
In general, it's easiest to build a shipping container home on a flat surface. So if you don't want to spend a lot of money on landscaping, this is important to consider as you purchase the land where you plan to build. But if the mountains are calling and you want to create a shipping container home that is more off the grid, you will need to include a line item in your construction budget for a landscaper to help flatten the ground where you plan to build your home.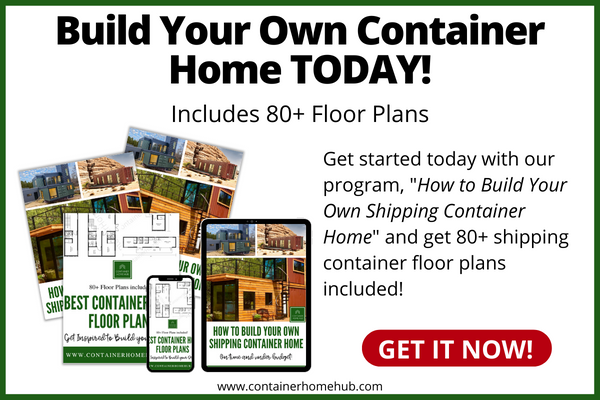 Depending on the natural beauty of your new shipping container home property, you might also want to consider investing in wall-length windows for your home. Windows can make insulation tricky, but they guarantee you can enjoy the views around your home and that you can maximize on natural light inside your shipping container home.
Traffic Flow
A single shipping container home can feel crowded quickly, especially if you plan to host your big family on your new property. This can be helped by adding a covered outdoor patio to your floor plan. Or maybe you can even add a deck to the top of your shipping container home.
Adding pets to your shipping container home life can also impact the longevity of your floors. If you already have a dog or cat, planning for higher-cost flooring supplies could be worth it. Options like vinyl or tile flooring require little day-to-day maintenance, and you will not have to replace them as quickly as other shipping container home floor materials.
Storage
If you are planning to make a single 20-foot shipping container home your new primary residence, you need to really pay attention to storage options as you design your floor plan. It might be worth it for you to install a storage shed on your property. Or, if you're building a shipping container home close to town, you could always pay for a storage locker.
Closets can easily gobble up floor square footage. But even if you are planning to use your shipping container home as a vacation spot, they can help prevent you from packing and repacking the regular supplies you use every time you go to your getaway.
20-foot Shipping Container Home Floor Plans with Pictures – Get inspired with these floor plan ideas
Check out five of our favorite 20-foot shipping container home floor plans, each with its own special layout details:
To start, here is a 20-foot shipping container home floor plan with two main specific zones in the house – bedroom and kitchen plus dining area. The bedroom contains a closet that takes up almost one whole wall, while still giving you a solid 8-foot by 9-foot floor space. The full bathroom is just off the kitchen to guarantee easier access for your guests, and it includes a standing shower. To enter and exit your shipping container home, there are double doors right across from the bathroom. There is also a pocket door for access to your bathroom and a traditional door to your bedroom space.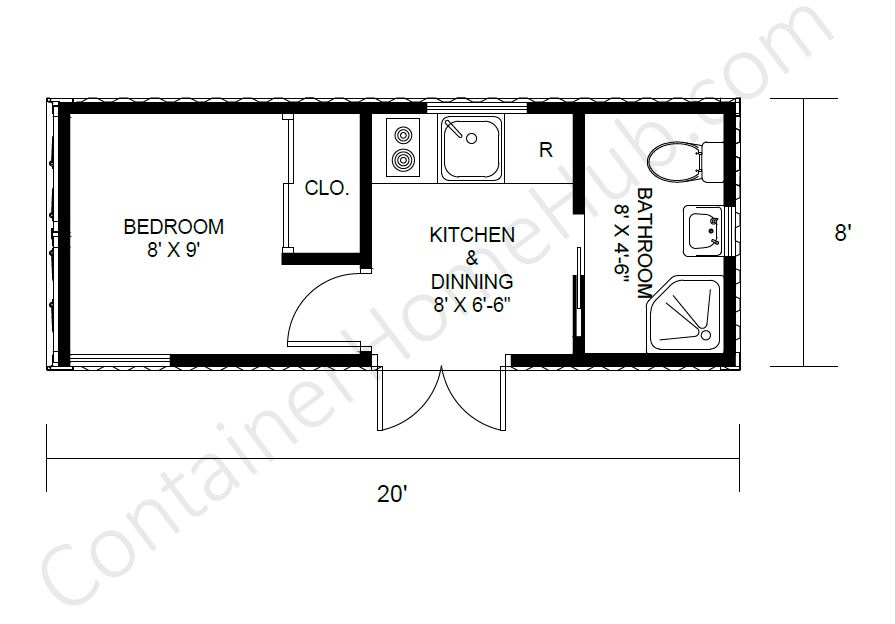 This option allows your bathroom space to feel less cramped by shifting it from the middle of your home to the far end of your kitchen and dining space. From one end of your home to another, you would walk through your bedroom with closet, kitchen plus dining area with double door access, and then the bathroom with full 8-foot by 4.5-feet floor space. You also keep the bathroom pocket door and traditional bedroom door.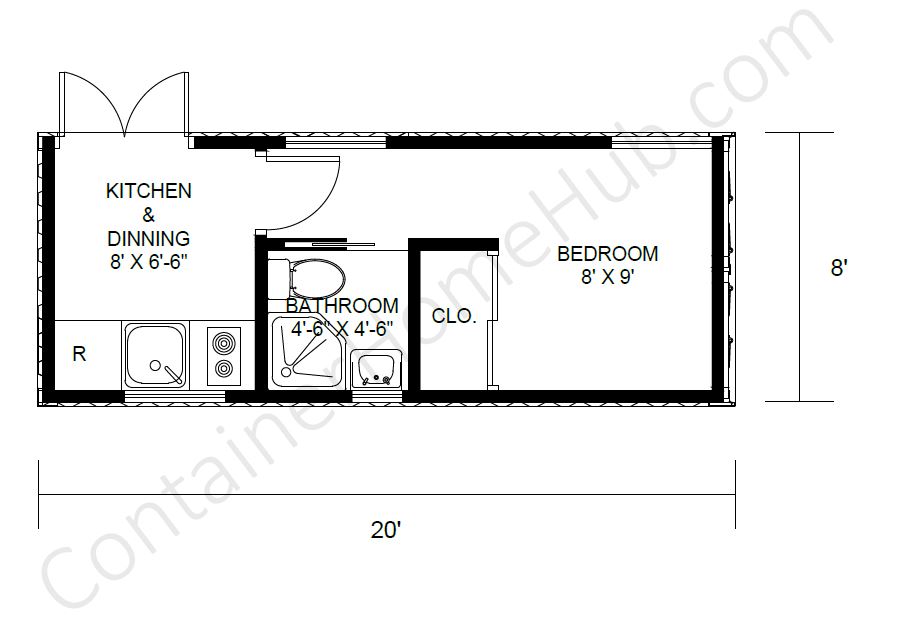 If you are more interested in ensuite bathroom access, you should consider this floor plan. Your combined kitchen and dining area are placed at the far end of your shipping container home, with double door access to the exterior of your building. Then the door to your bedroom closes off the bathroom with a standing shower, closet, and bedroom floor space.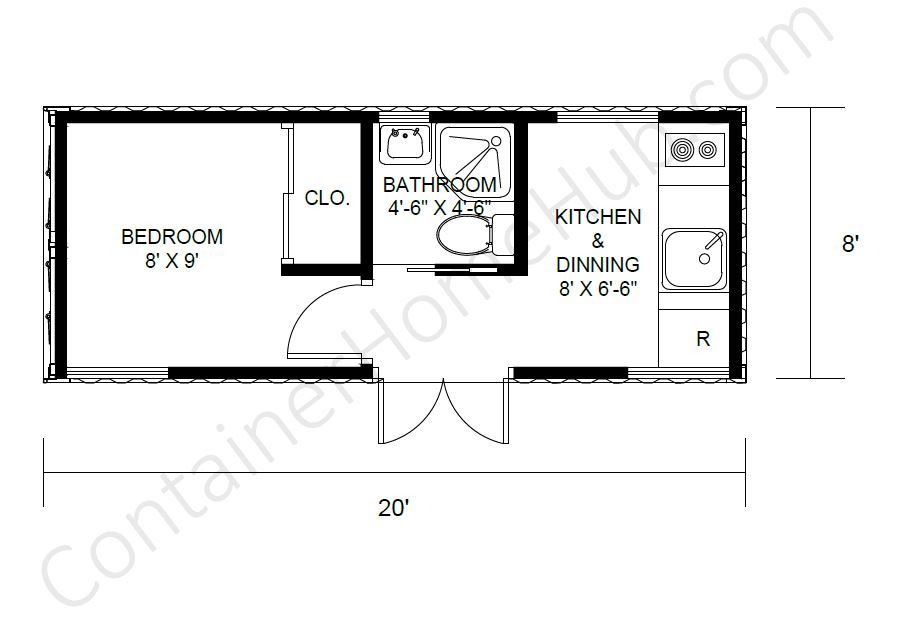 If you want more counter space in your kitchen, this floor plan helps you achieve that goal. With this option, your kitchen countertop takes up one whole wall of your shipping container home, and then the hallway flows into the communal bathroom, followed by the single bedroom. Especially if you are building your shipping container home in a space where you can regularly eat outdoors, this could be a great option for you.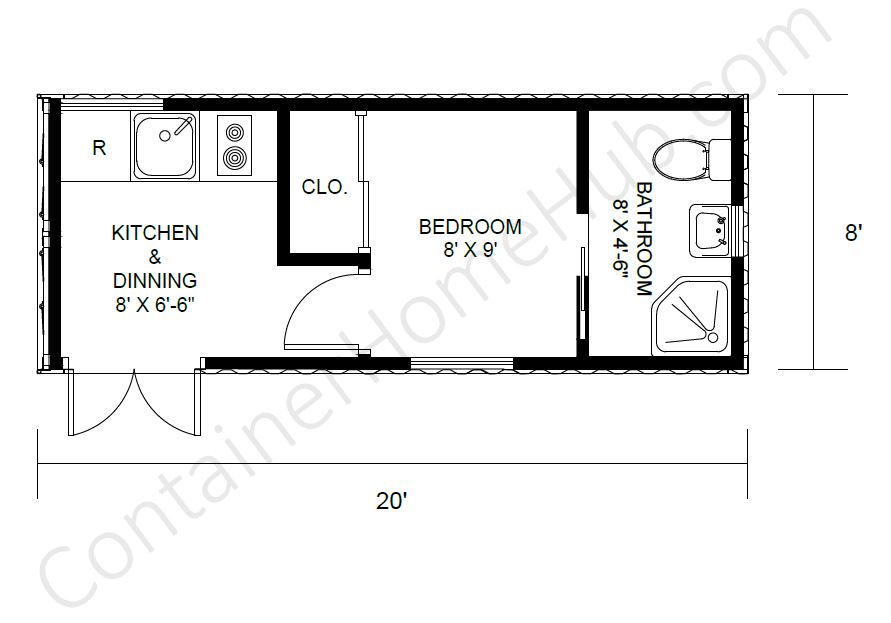 This floor plan gives you all the luxury of a larger ensuite bathroom while also giving you room to add a small table to your eat-in kitchen. With this option, you enter your home through the combined kitchen and dining room, then walk through a traditional door into the bedroom with a closet into the bathroom that is laid out along one of the shorter walls of your shipping container home.
Design Your Own 20-foot Shipping Container Home Floor Plans
Looking at predesigned shipping container home floor plans only has to be the beginning of your building process. There are also many great options for shipping container home design software, and many options are usually free. When it comes to designing any new construction home, the only compromise is how much money you have to spend. Make sure as many boxes for your dream home as possible are checked by making the right floor plan for you!
Conclusion
Now that you've read through our guide to 20-foot shipping container home floor plans, the only thing left to do is to start building your shipping container home! Feel free to check out our shipping container home FAQs, including our tips on building a shipping container pool in Michigan. Or read more about shipping container homes on our blog, where you'll see content like this featured modern multi-level Lincoln, Nebraska container home by Josh Nix.