Shipping containers are incredibly versatile, enabling you to build just about any kind of home you can imagine. Here are the 6 most amazing shipping container homes sure to expand your imagination in what a shipping container can create.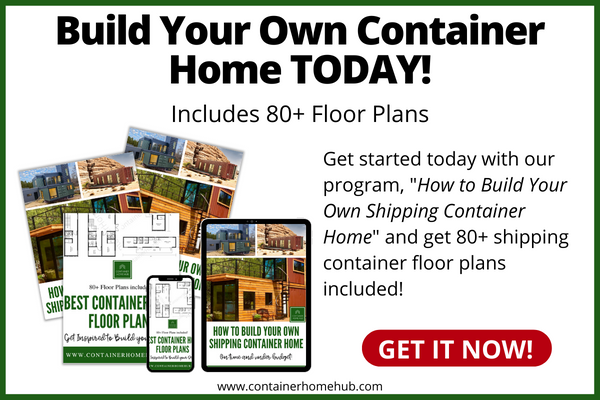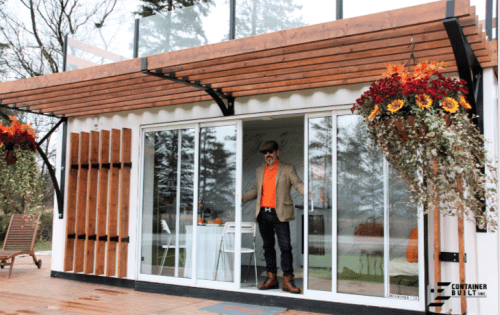 A shipping container home does not have to be elaborate to be amazing. What makes this shipping container home striking is it's sheer simplicity and beauty. This is a tiny home made of only one shipping container.
Despite its small size, it is absolutely packed with charm. Most of the front of the shipping container has been made into sliding glass doors which make you feel like you're part of the outside when you're in it.
A simple pergola coming out from the front adds a lot of dimension. The shape of the pergola is mirrored on the front of the shipping container next to the glass doors for a very stylish feel. This little home has everything you need, including a charming little kitchen, a lovely living space, and a simple bathroom.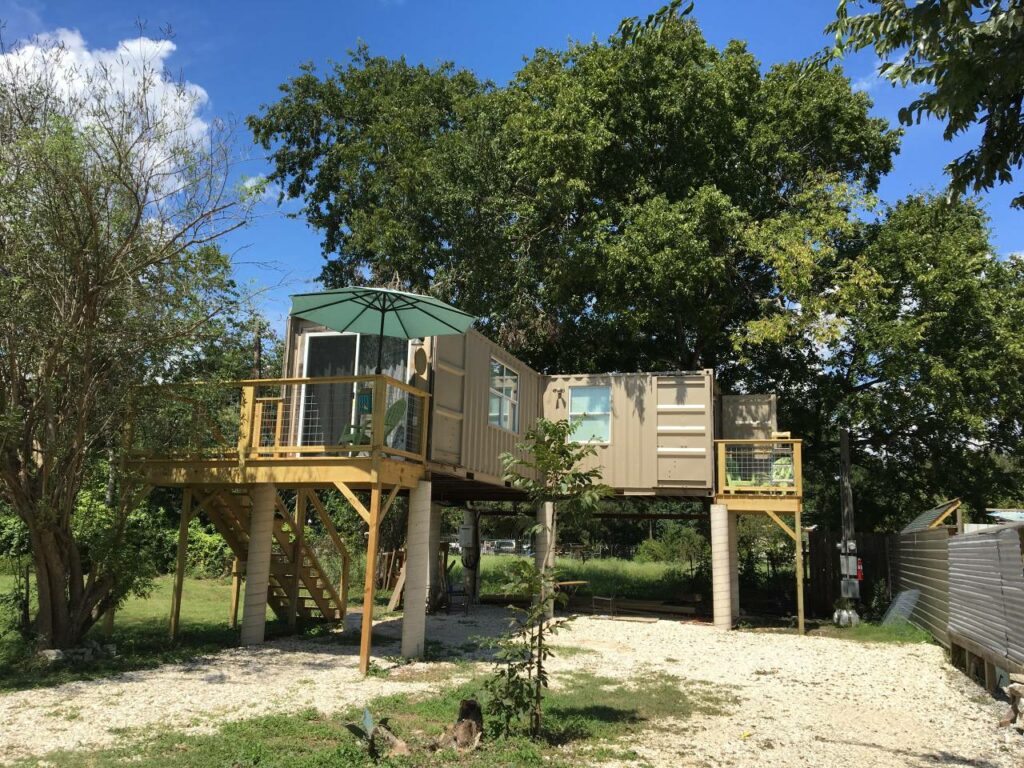 One of the best things about a shipping container home is the capacity for affordable elevation. Since the shipping container is designed to be lifted on a forklift, it can be suspended in the air on simple supports.
This Texas shipping container home takes full advantage of this feature by suspending the home high up in the air, enabling excellent airflow and a beautiful view. Two shipping containers are used to create the space, and patios are built on both sides along with the staircase to get up to it.
This home is decorated for comfort, with a homey feel inside that will make you forget that you are in a shipping container, and plenty of windows to take full advantage of the gorgeous views and lovely wind flow.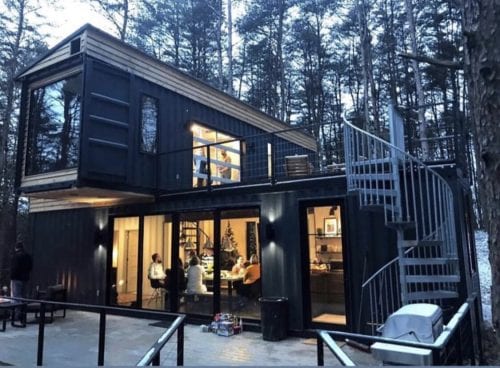 Shipping container homes are often celebrated for their simplicity and affordability, but this shipping home container in Ohio is a staunch reminder that they can also be extremely stylish. This beautiful home has two stories and is built on an incline offering a great view.
A beautiful wide spiral staircase on the outside and a gorgeous simple cast iron spiral staircase on the inside access the second story. One entire end of the top shipping container is a solid glass window, making you feel like you could simply walk off into the forest.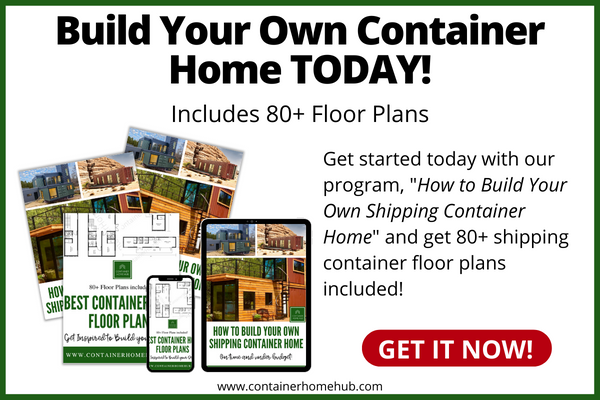 It is the perfect place to gaze out at the gorgeous views. This shipping container home has all of the comforts you can imagine, including an open living area with a fireplace, a full kitchen, and stylish bathtubs. It even has a hot tub.
When you don't have a lot of space to work with but want a highly customized home, shipping containers can be a great solution. This gorgeous home in Toronto is squeezed into a tiny space next to another building, but it provides all of the style and comfort that you could ask for.
Three shipping containers set one on top of the other, resulting in a lot of real estate with a very small footprint on the ground. The entire unit is painted a stunning black. The original textured siding is left, creating a very modern and stylish effect. The top container is slanted on two sides, providing room for a patio and creating a lot of dimension in the design.
Huge picture windows at the ends and along the side of this container home enable lots of natural light despite one side of the container home being pressed up against another building.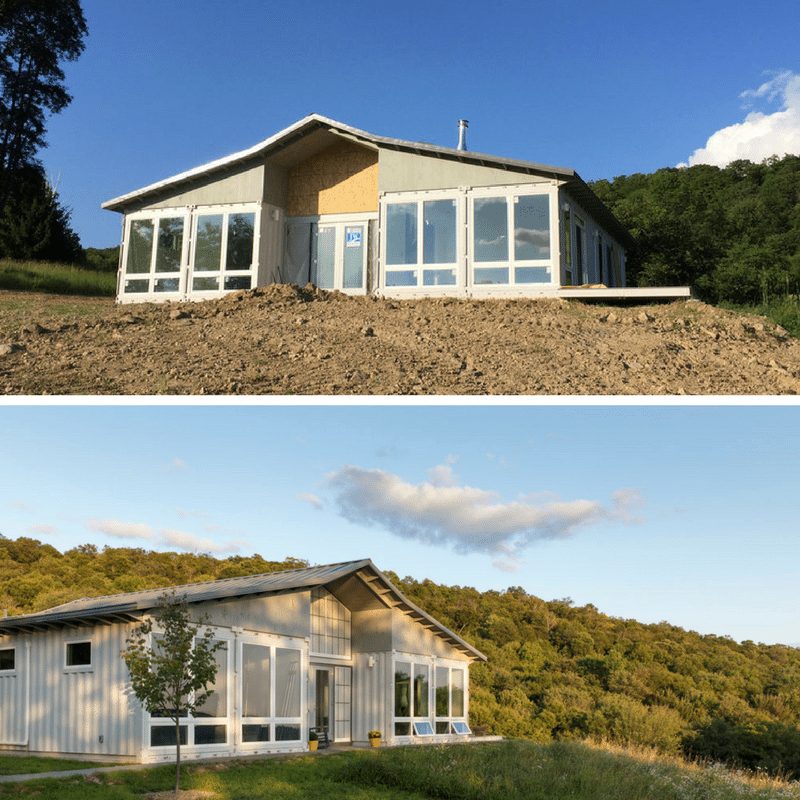 Many shipping container homes take advantage of the fact that they are made of shipping containers for style as well as function. However, this shipping container home has almost completely hidden the fact that shipping containers were used to build it.
At first glance, it looks like a lovely family home in a barn style, wide with a peeked roof. Four shipping containers, two on either side of a center area, are used to provide the framework for this home.
However, the peeked roof and wide picture windows make it almost impossible to tell that this is a container home. Most of the surfaces on the exterior and interior of the home are finished to hide the shipping container texture.
Interior walls have been completely eliminated to provide wide-open living space with plenty of windows to let in natural light and offer a sweeping view of the New York countryside.
This Michigan shipping container home screams style, with a finished effect that puts many architectural designs to shame. When you can make this kind of use of reclaimed materials, why build anything new?
Wooden paneling provides a very classic effect, especially when combined with beautiful grey brick at the entryway. Two shipping containers on one side feature huge plate-glass windows that make you feel like you could walk from the inside right out.
The problem of low ceilings often created by shipping container homes is eliminated in this home which takes full advantage of the height of two shipping containers to provide a very tall ceiling in the open living space. Inside, exposed ductwork, a black and white color scheme, and a gorgeous open concept design make for a very modern and beautiful living space.
Enjoy an Amazing Shipping Container Home
If you are thinking of shipping container homes as practicality and function over beautiful design and style, think again. Whether you want to use one shipping container or five, you may be amazed by just how gorgeous a shipping container home you can create, like these 6 most amazing shipping container homes.