Greetings from Texas! 🙂
Today's feature on Container Home Hub is this distinctive tiny shipping container home in Austin, Texas. Welcome to the Elevated Shipping Container Tiny House!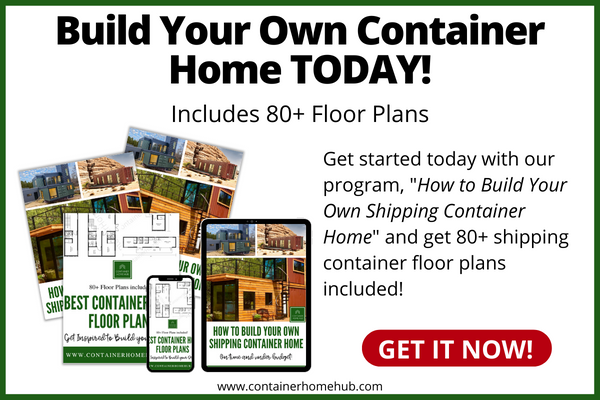 Sitting on 5 acres of private land on Onion Creek and bordered by natural park land on either side, this super cool tiny house is fabricated from two 20 foot shipping containers and has all the luxuries of a well-appointed home. Hardwood floors, hickory cabinetry, full size refrigerator, & a spacious bathroom – especially for a tiny house.Decorated with comfort in mind; the double bed is memory foam with soft sheets,a farm house quilt, and extra pillows. Sofa & chair are Pottery Barn Everyday suede (chair is in bedroom, but can be moved to living room if sofa is needed as a twin bed – bedding can also be provided.)
This shipping container home also includes two 32″ HDTV's in living room and bedroom that are streaming only Netflix & HBO Now (no cable), with high speed internet with Wi-Fi. There are even decks with chairs off both living area and bedroom! The bathroom has shampoo, conditioner, body wash, cleansers, lotion, and soft, fluffy towels as well. With a High Efficiency washer and dryer on site! Pretty sweet!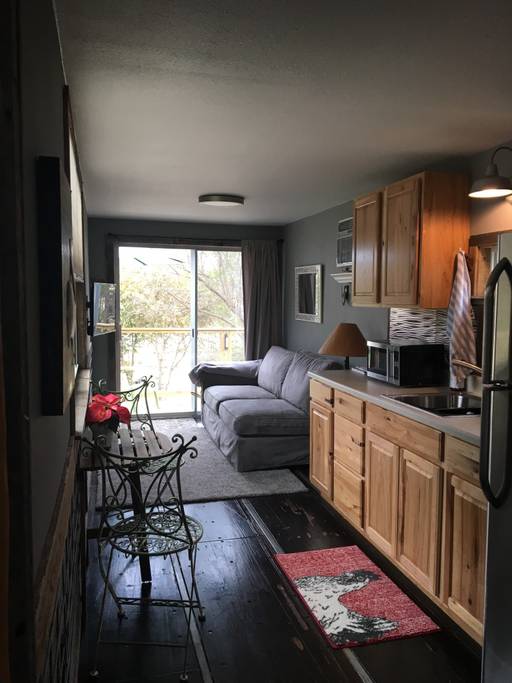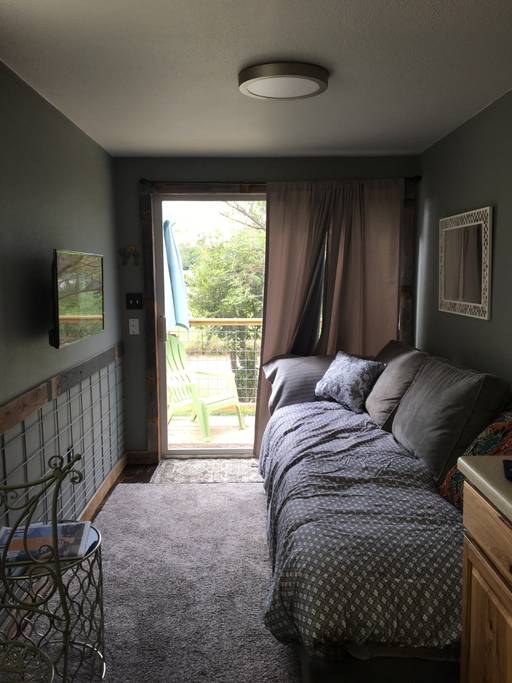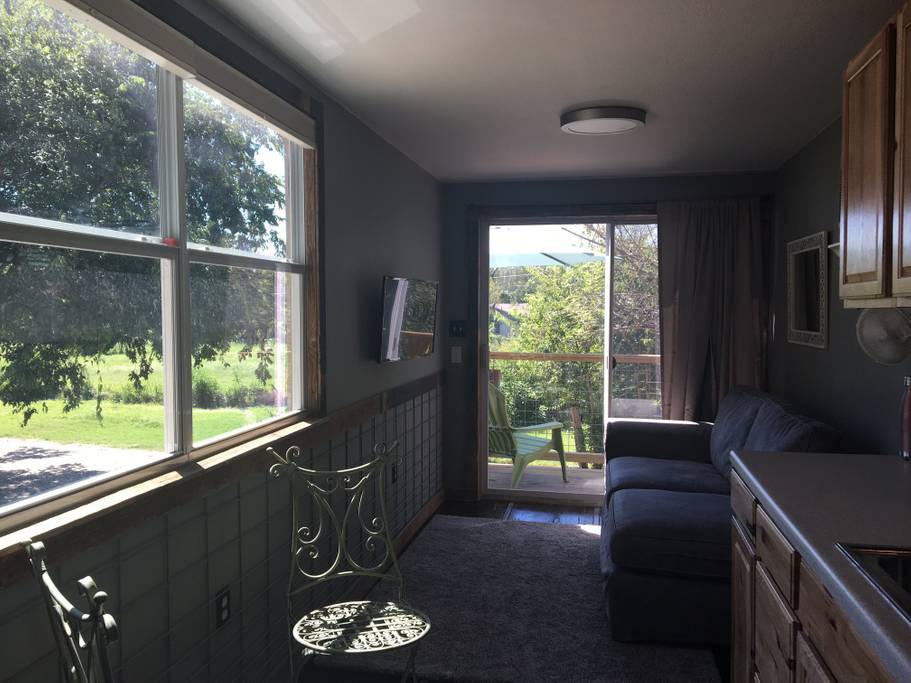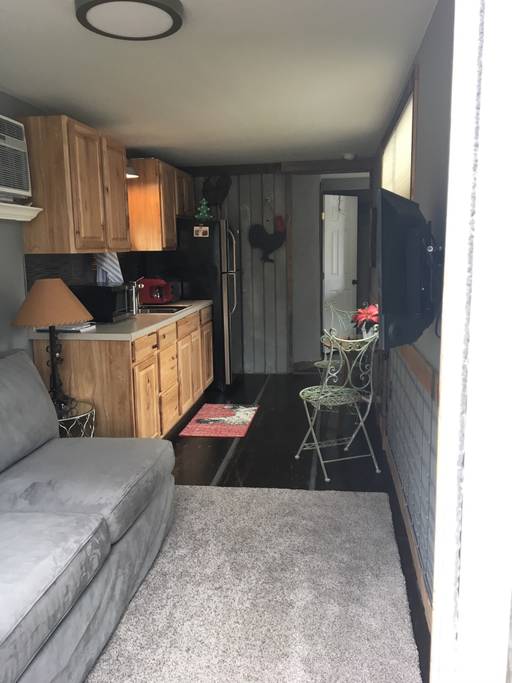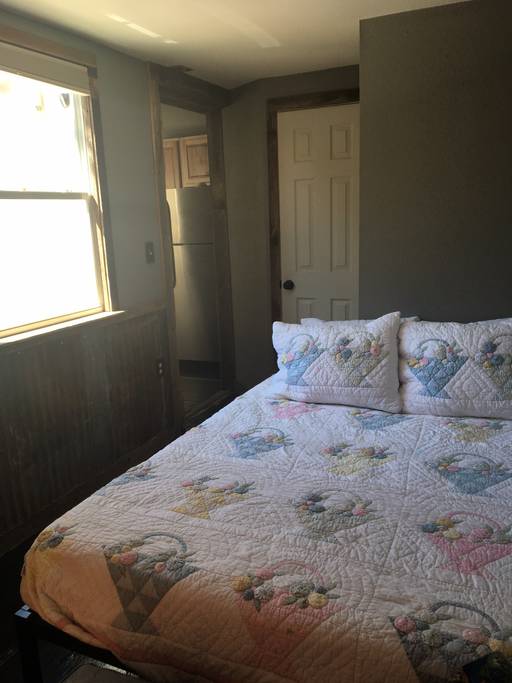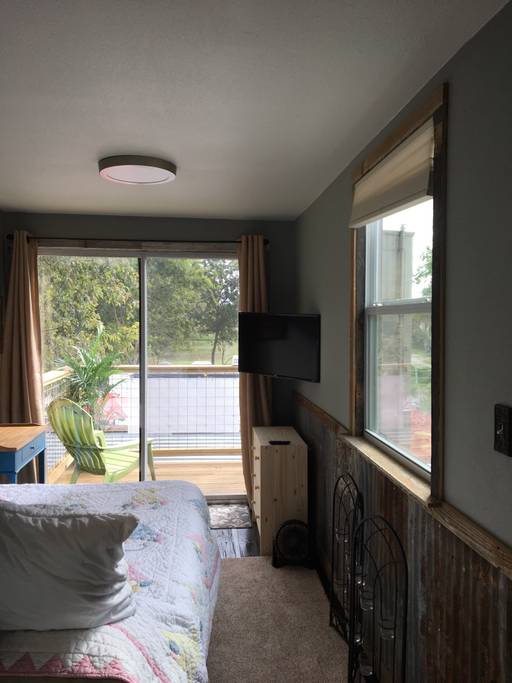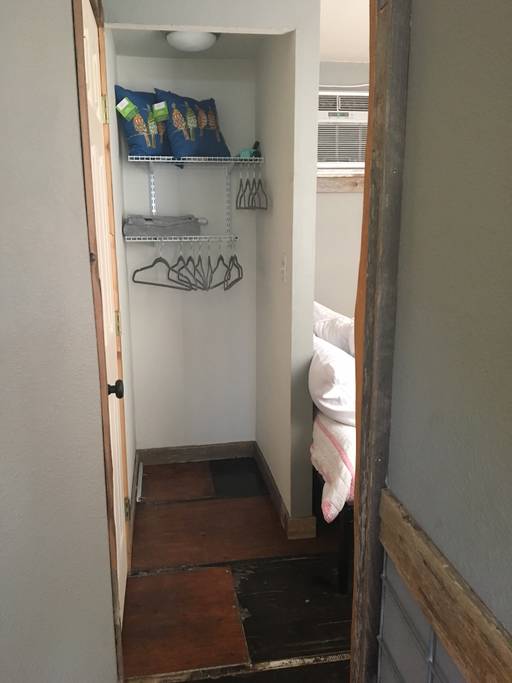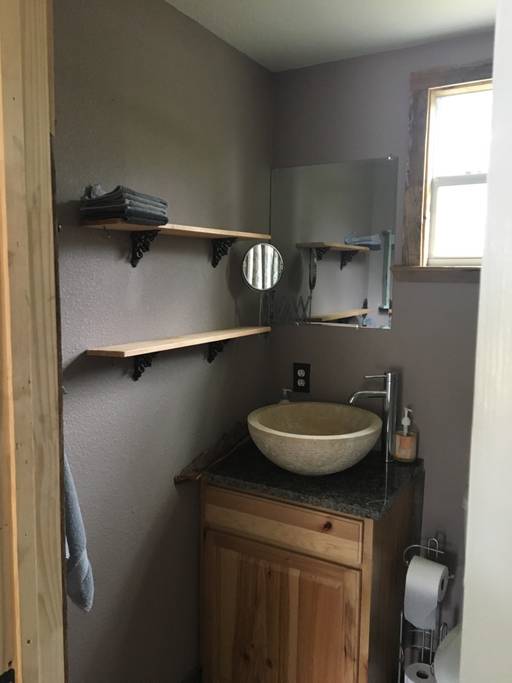 The kitchen has a microwave, toaster oven, griddle, hot plate, and coffee maker. Tea and coffee are provided or the listing says you are welcome to bring your own. Light snack and breakfast options also provided, and filtered and bottled water in the fridge.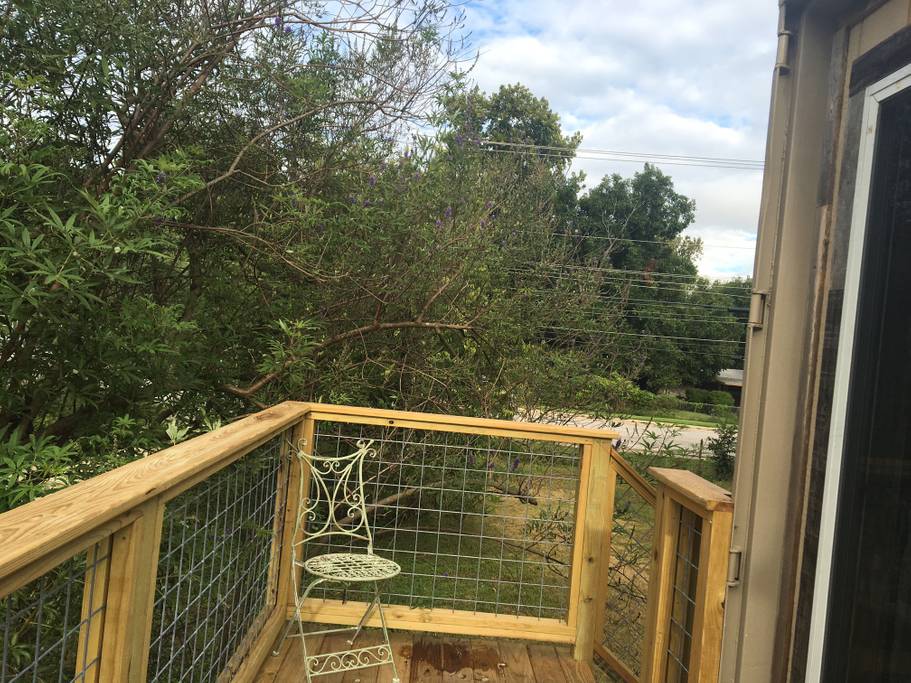 With views of the surrounding park land and owner's horse pasture, the entire shipping container home will be yours. With the parking underneath the container, this provides some cover from rain or sun. Guests may walk down the private drive to Onion Creek and enjoy the shade of towering Pecan trees on the property.
Being from Texas, at first it seemed odd that this home was elevated. A cool design yes, but a weird choice when you have so much land. But after all the recent flooding over there and the boil-first-water warning, it seems that these homeowners where ahead of the curve with their preparation!
So what do you think? Would you stay here?
Information Source: Airbnb
Photo Source: Airbnb
» Follow Container Home Hub on Facebook for regular shipping container home updates here «