If you are someone who likes the idea of having a unique home that is unlike anything else you have seen, your best bet will almost always be to build your own home. With the ability to create something that is completely unique to you and specifically designed to your exact specifications, a custom home build is a challenging and rewarding project.
Being able to design your own home and make it work perfectly for you and your family can be difficult, but anyone who has seen a project like this through to the end knows how rewarding it can be. However, if you have ever looked at what it takes to get a project like this up off the ground, you know just how expensive and prohibitive it can be.
That's why building a container home in Massachusetts is such a great option for so many people. With a much lower cost of entry and a more accessible, easier construction process, a shipping container home is a great way to break into the home building process. Plus, with so many banks and builders understanding that the alternative housing market is booming, there has never been a better time to get a project like this up off the ground.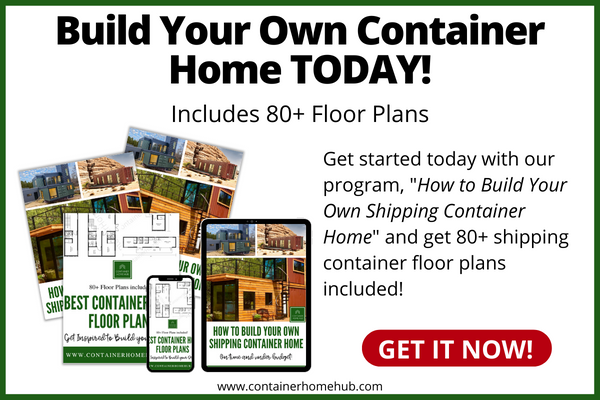 In this guide, we have put together a complete list of everything you need to know to build a container home in Massachusetts. By having this information at hand, you can give yourself the best possible chance at making your home project a success.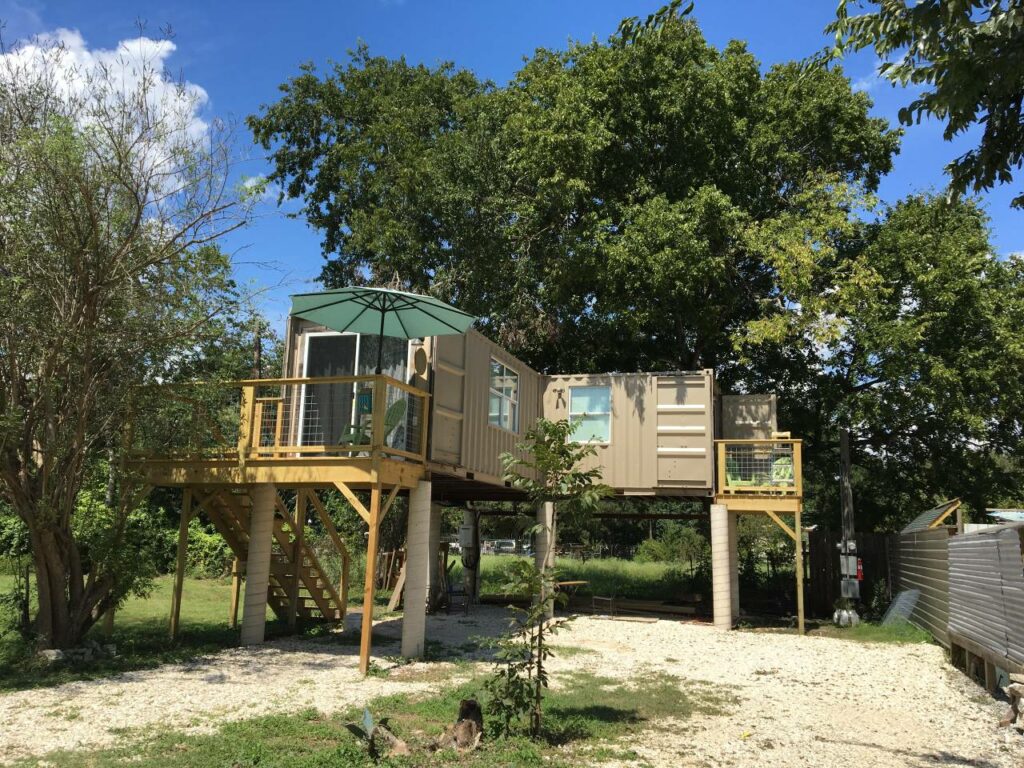 What Is a Container Home and What Are Some of the Advantages?
A shipping container home is a house that has been built out of metal shipping containers that are generally used to move goods across large areas on trains or ships. They are rectangular in shape and can be moved to almost any build site and arranged in such a way that they make excellent shells for residences. They are also incredibly easy to modify, making them a perfect option for people who want to build a home that is unique and unlike any other homes in the area.
One of the main advantages of building a container home in Massachusetts is the price. Because the shipping containers are already built and ready to be stacked on top of one another or converted, they make a perfect starting point for creating a residence. You don't need to build any frames or roofing if you don't want to, which makes the whole process much cheaper, both in the area of materials and labor.
The other main benefit of building a container home in Massachusetts is their unique style. Because of their box-like structure, you can build a home that has incredibly interesting lines and proportions. If you are a fan of the mid-century modern style of home, a container home in Massachusetts could be a great option for you.
Cost of Building a Container Home in Massachusetts
Once you have decided to build a container home in Massachusetts, one of the first things you will probably want to do is figure out how much it is going to cost. The thing that sets a home build apart from other projects like it is that you usually figure out the cost based on a price per square foot. This allows you to decide how many shipping containers you will need and how big your plot of land needs to be so you can start planning correctly.
The cost of building a traditional home in Massachusetts is around $185 per square foot. One important thing to know about this figure is that it does not include things like finishing work and utility installation. This price will only get you your basic structure of the home. If you want to include all the things that make a custom not only livable but also worth doing, you will have to include some extra money in the budget.
The price of a container home in Massachusetts, however, is significantly less. For around $105 per square foot, you can get the basic structure of your home put up and ready to go for finishing and interior framing. This frees up a lot of extra money in your budget and allows you to create a home that is truly beautiful and unique to you.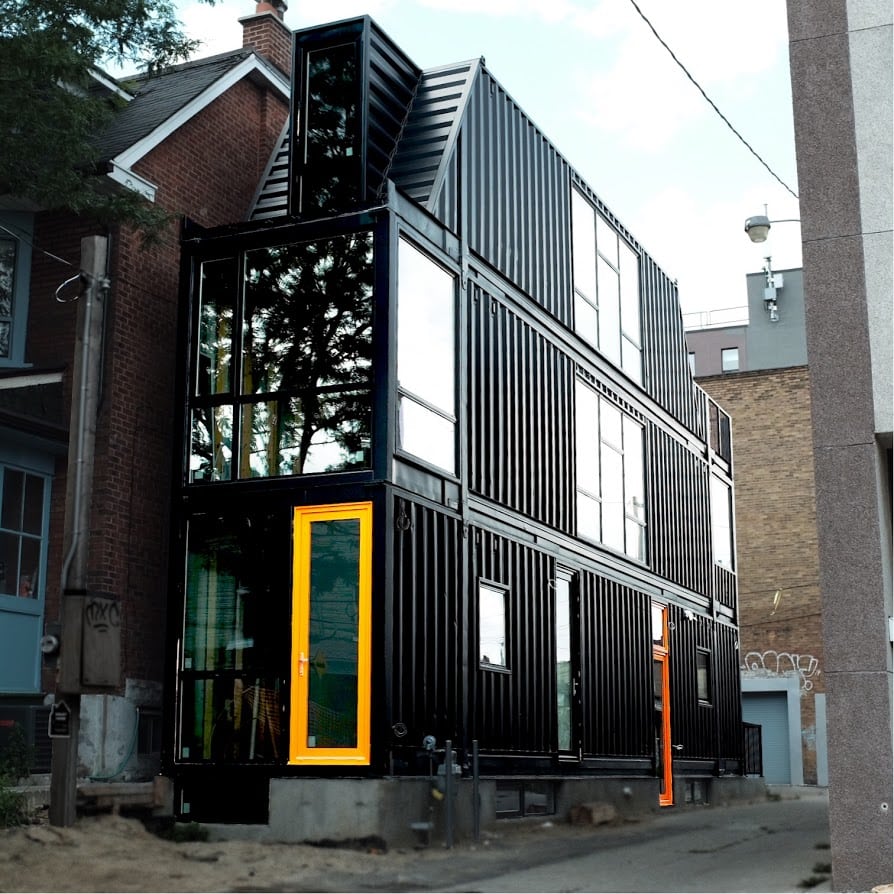 Container Home Builders in Massachusetts
After you have decided on a budget for your container home in Massachusetts, you will then want to decide on a builder. One of the most challenging things when building one of the homes is the fact that there aren't many builders who specialize in them yet. However, there are many companies that will modify shipping containers to your exact specifications so you can turn them into a custom home. It can be hard to know which companies are the best for this, but luckily, there are a few things you can keep an eye out for.
One of the most important things to look for in a container home builder and modifier is their list of modifications. If a container provider doesn't have a comprehensive list of things they can do to make the containers usable for building, they might not be the right choice for your project. Always look for container providers and modifiers that know what they are capable of and how that can help you turn one of their containers into a beautiful home.
One of the other things to look for in a container home builder is shipping ability. Any place you purchase shipping containers from should be able to deliver the containers to your build site and help you place them where you need them. Always ask a container company about their shipping policy before you decide to use them for your project. To help you get started, we have put together a short list of some of the best providers for your container home in Massachusetts.
Mini Warehousing, Inc
Mini Warehousing, Inc offers shipping containers for all kinds of purposes all throughout New England. They also offer a comprehensive list of modifications they can make so you can be sure that your containers are perfectly fit for your particular purposes.
Shipping Containers of New England
Shipping Containers of New England offers modifications and help with building a shipping container home in Massachusetts. They are even able to insulate the containers so you can be sure that they will be ready for your purposes when they get delivered.
Outback Storage Containers
Outback Storage Containers has a wide variety of shipping containers that can be modified in all kinds of ways for your container home in Massachusetts. They offer delivery all over New England and can work with you to make sure you are getting the final product you need.
Shipped.com helps buyers learn what shipping container is suitable for them and help them. With over 60 depots and thousands of containers on hand, they offer great prices for shipping containers. They have online direct checkout and a digital cart to help you find what you are looking for!
Conex Depot
Conex Depot provides friendly service to their customers to help them find the shipping containers they are looking for at the best price. Because of their long-established business relationships, they are able to find inventory throughout the entire world.
Outback Storage Containers
Outback Storage Containers provides themselves with offering their customers shipping containers in a variety of sizes, conditions, and prices to meet their needs. They want customers to feel confident as they purchase their new shipping container. They also help deliver the container to the site within the specified timeframe.
Container Home Financing in Massachusetts
Farm Credit East
Farm Credit East specializes in getting people like you the financing you need for your container home in Massachusetts. They have a strong connection to the community in your state and can work with you to make sure you have the terms you need for your loan.
Farm Credit Massachusetts
Farm Credit Massachusetts prides themselves on being incredibly reliable and stable. They have helped over 2,000 customers get the financing they need for their projects and can work to make sure you are taken care of throughout your entire build process.
Container Home Taxes in Massachusetts
You will more than likely need to pay taxes on your container home in Massachusetts just like you would with a traditional home. However, alternative housing like this is often categorized in a different way than it would be with a regular home in the tax code. One of the best ways to find out what you need to be paying every year is to work with a tax assessor. They can come look at your home and help you categorize it so you can pay what you need to.
Where to Find Container Home Insurance in Massachusetts
You should be able to get insurance for your shipping container home everywhere you get regular homeowner's insurance. However, some companies will not know how to value your home and how it should be covered. Because of this, make sure you keep detailed records throughout your entire build process so you can know exactly how much you spent and how much your home is worth. Work with an insurance agent so you can make sure your home is covered for any emergency or eventuality.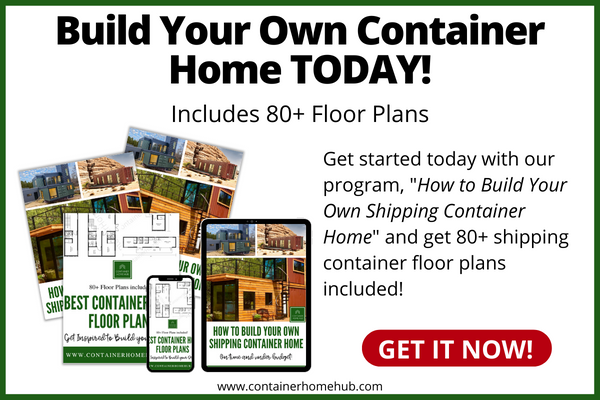 Container Home Floor Plans in Massachusetts
One of the most important things you will have to do when building your container home in Massachusetts is put together your floor plan. Because of the unique shape and size of shipping containers, the floor plan will help you decide where everything will go and how it will be laid out. This plan will allow you to put everything together and decide how the containers should be arranged. To get this process started, write out everything you need when it comes to bedrooms and bathrooms as well as living areas. Then, take this to a professional draftsman. They will be able to turn this list into a workable floor plan.
Conclusion
By reading this guide, you should now have a good idea of what it takes to build a container home Massachusetts. Knowing what to expect throughout the process can help you be prepared every step of the way and prevent any surprises during the build.
If you would like more information, be sure to check out the rest of Container Home Hub. There, you will find all kinds of helpful tips and tricks and guides like this one. You will also find featured container homes that can give you some much needed inspiration for your own unique container home project.