If you've ever dreamed of Australian coastal living, a shipping container home in Perth might just be the house you've always dreamed of.
As the capital city of Western Australia, you'll find a laidback waterfront lifestyle that is combined with year-round temperate weather. Even when living in the farthest suburbs around Perth, you're never more than an hour away from the city center and great cultural experiences. Perth is the place if you're looking for a beautiful getaway or a new home with a quieter way of life for you and your family.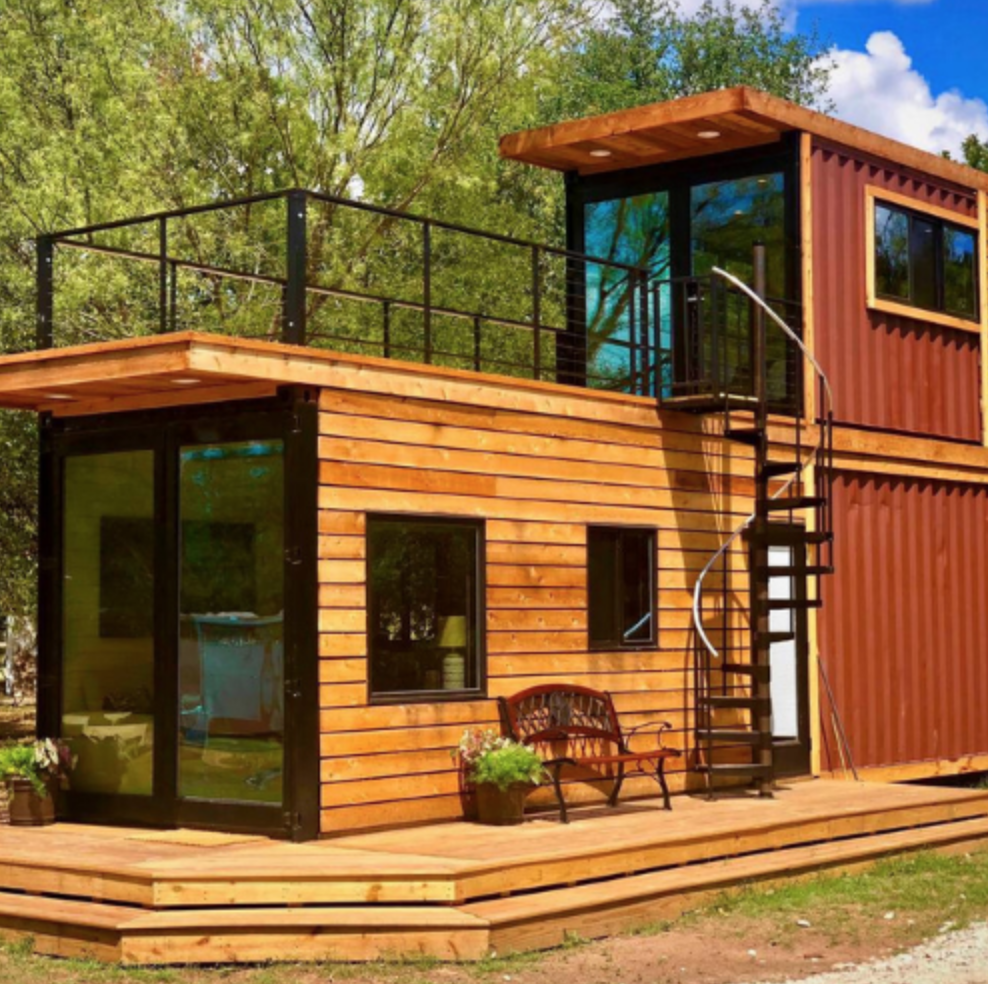 Shipping container homes have only been around for a few decades, but they are still unmatched in their innovation and opportunities for personalization in the building process. When you invest in a shipping container home, you are committing to a greener home construction than what you'll find with non-recycled home supplies.
Read on to learn more about the shipping container home trend and how you can start building a shipping container home in Perth today.
A Shipping Container Home in Perth
Many individuals fall in love with Perth for its 19 beaches throughout the city limits. These coastal spaces have inspired a strong surfing culture in Perth, along with a wide variety of outdoor activities you can enjoy throughout the year. And did you know Perth gets more hours of sunshine than any other part of the country?
If you're looking for other great opportunities to enjoy nature around Perth, you can hike through the many nature preserves around the city. And Kings Park and Botanic Garden specifically give you a great view of downtown Perth, along with access to the Swan River. You might even see a group of black swans, for which the area is famous.
You'll also find some great wineries in Swan Valley, the nickname for the immediate area around Perth. And while Perth may be a bit more remote than other parts of Australia, you can get shorter and more direct flights to Europe from Perth. You can also avoid the higher-traffic highways of other parts of Australia.
In short, Perth is a great location for new families and people who enjoy getting off the couch and spending time in the sun. It is less expensive to live in Perth than in other major cities throughout Australia. You'll need to make sure you pack your sunscreen, but your new home in Perth will help you enjoy every last minute you spend in this unique Australian gem!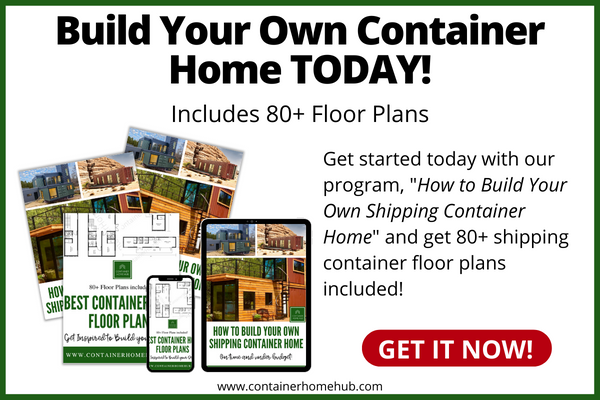 What is a shipping container home?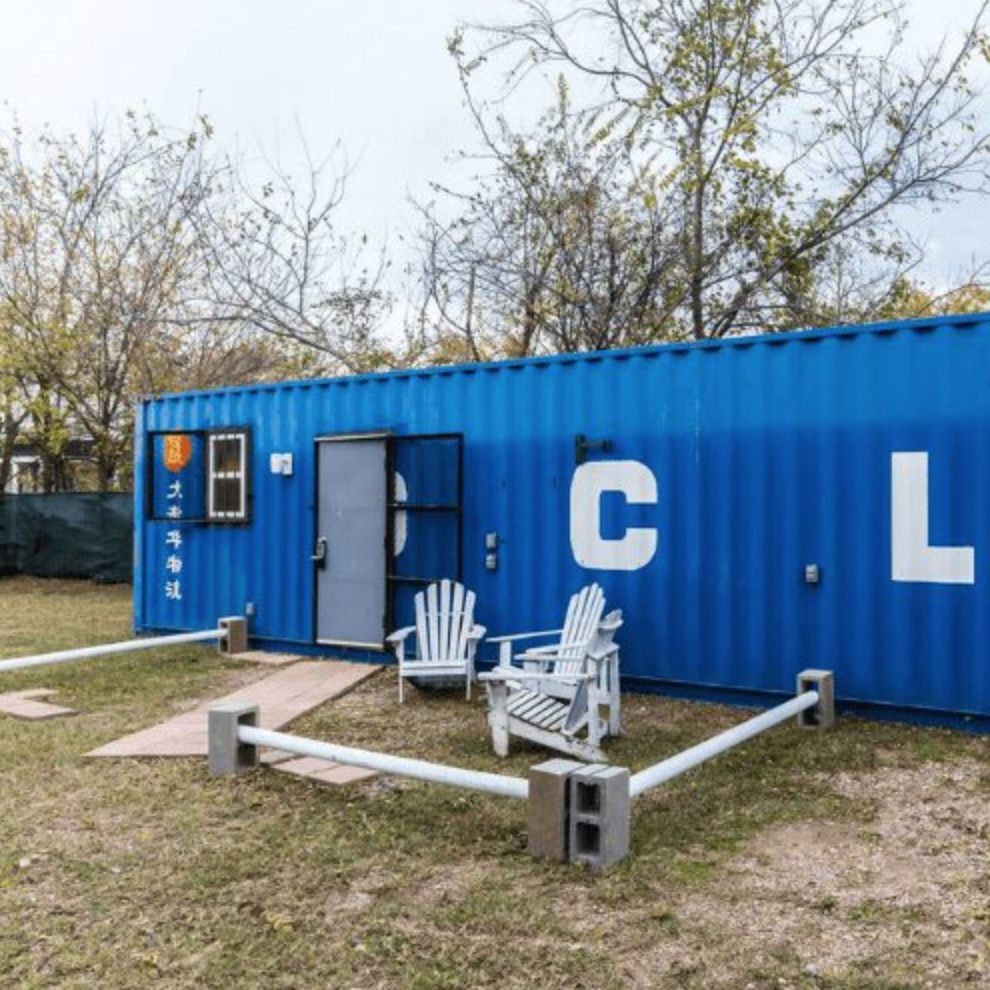 A shipping container home combines all the built-in elements of international shipping containers with new, sustainable housing trends.
This means you use a recycled shipping container as the frame of a new home construction. And as a result, the frame of your new living space is naturally reinforced with the help of the shipping container's steel exterior.
It also means the carbon footprint of your home is drastically decreased, especially if you commit to a new house built out of a single shipping container. Shipping containers usually come in three main sizes: 8 ft by 10 ft, 8 ft by 20 ft, or 8 ft by 40 ft. But shipping containers were also originally designed to interlock to help maximize space during international transport easily. And this feature allows you to easily build a custom home floor plan with multiple shipping containers if you so desire.
Your new shipping container home will be long-lasting, and easily mobile, and it can be customized over time as your family grows.
Why Should I Build a Shipping Container Home in Perth?
While Perth is more affordable than other urban areas in Australia, the cost of living can still be high if you're not careful. A shipping container home can help with this.
If you don't want to throw away money in a rental property, a shipping container home in Perth gives you an easy investment in the area. Shipping container homes can work great as single-family units, or most people can usually afford to build a container home as a vacation home when they want it.
A lot of the land around Perth is not yet fully developed, which means new construction is normal in this area. There are many reliable building crews you can work with in Perth, and they can help bring your shipping container home dreams to life.
How Much Does a Shipping Container Home in Perth Cost?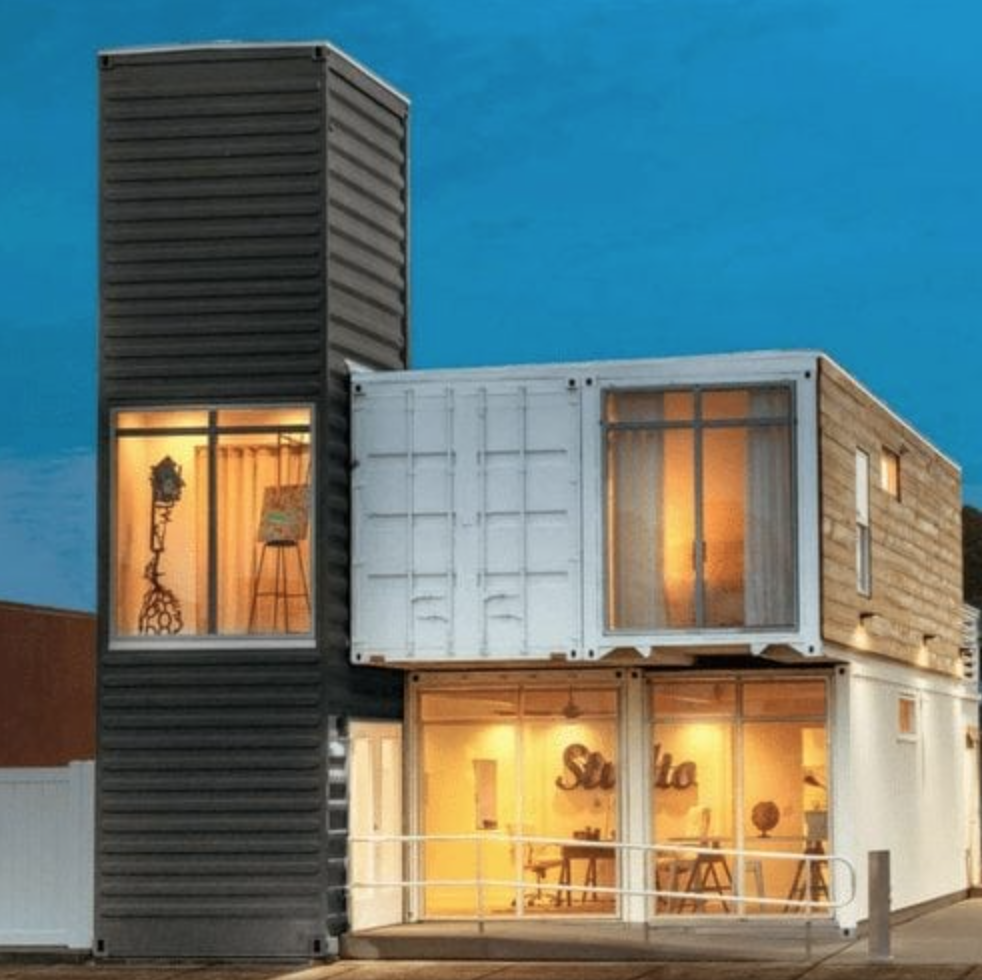 There are a few specific price points you need to keep in mind when you choose to build a shipping container home. First, you will need to purchase land where you plan to build your shipping container home. You will also need to connect with a local company that can help you access a used shipping container to be converted into your new home space.
It's also important to note that shipping containers don't come with electricity and plumbing pre-installed, which is why it's especially important to know how much money you have to spend and what exactly you want to floor plan of your shipping container home to look like.
On average, traditional new home construction in Perth will cost about $450,000 USD. A new shipping container home in Perth can start at around $40,000 US dollars and move up from there. The final amount you spend on your shipping container home is determined by how many details you add to the interior space – but you can still usually spend less than 10% of the price of a traditional home when you build a new shipping container home in Perth.
The numbers speak for themselves. A shipping container home in Perth gives you and your family an eco-friendly home solution that doesn't break the bank. And the final product is guaranteed to get the neighbors talking!
Shipping Container Home Builders in Perth
Building a new shipping container home in Perth might sound as easy as buying the shipping container and then customizing its interior. But there are a lot of unique zoning laws that can stand in the way of your dream shipping container home location. That's why it's especially important to work with the right shipping container home builders in your area.
Licensed shipping container home builders will be familiar with the building codes you need to work around to bring your shipping container home to life. And they will also know how to make every inch of your shipping container home interior count. You won't even realize you're living in a tiny home with the help of the right shipping container home builder.
To help get you started, here are the top three shipping container home builders we recommend for your new Perth shipping container home:
Modular WA

Modular WA stands out among other modular home companies in Western Australia. You can purchase building kits from them to help you access prefabricated shipping container home designs. And they make sure every one of their home designs is energy efficient and low maintenance, which helps increase the eco-friendly elements of your shipping container home.
Since its start, Modular WA has created over 100 new structures. This company is located in Wangara, Western Australia.
True Blue Containers

True Blue Containers is a company with locations throughout Australia. You can rent or buy containers from them to help move materials. Or you can purchase used containers of all sizes from this company to use in building your shipping container home. However, True Blue Containers does not help in customizing the interior of your home. So you'd have to work with another company to complete this part of your shipping container home project.
This company is based out of Perth, Western Australia.
SCF
SCF is also a national Australian company, with locations all over Australia. Their Perth location is located next to the Perth airport, which makes transporting their shipping containers really easy.
This is another great company to work with if you want to purchase a shipping container. They have options in all shipping container sizes, and they also offer shipping container storage at each of their company locations. SCF also has locations in South Australia, Victoria, Queensland, New South Wales, Northern Territory, and Tasmania.
Conclusion
Now that you've read through our guide to building shipping container homes in Perth, the only thing left to do is to start building your shipping container home! Feel free also to check out our shipping container home FAQs, including our tips on how to build a safe shipping container home. Or read more about shipping container homes on our blog, where you'll see content like this tiny container cabin by Porta Pad and floor plan inspiration for 1 bedroom shipping container home floor plans.
If you want to learn more before you commit to building your shipping container home in Perth, check out our Container Home Program. It's affordable, informative, and will give you every resource you need to confidently move forward with your shipping container home build.