If you've always dreamt of building your own home in Denver, but the potential cost has stopped you in your tracks, how about a more affordable solution? Constructing a shipping container home in Denver is a great alternative to a standard house build, and you can tailor it to your exact specification. Better still, you can enjoy all the benefits of living on a larger plot in a picturesque suburb while being just a short distance from the city center. If we've piqued your interest, keep reading to learn all about the process, cost, and benefits below.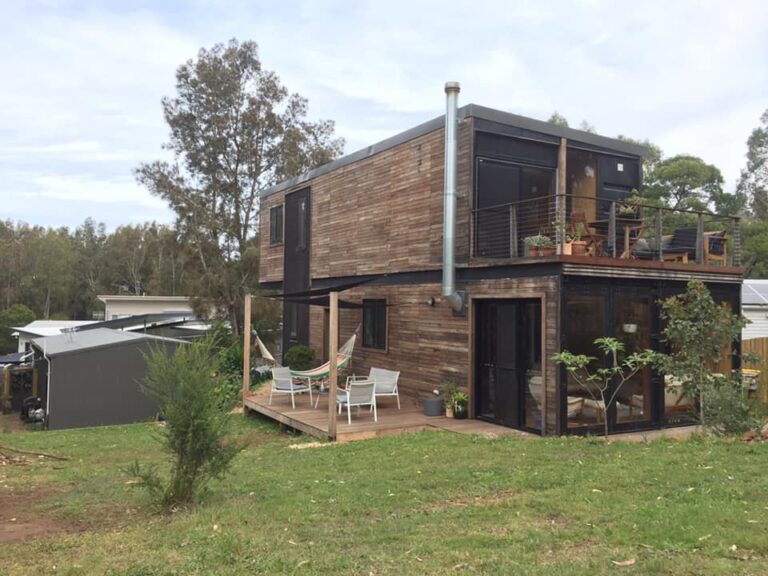 What is a container home and what are its advantages?
Container homes consist of one or more shipping containers that have been repurposed into a comfortable accommodations with all the amenities of a typical house. Smaller single cabin models are ideal for couples and as second homes, while multi-unit designs are better suited to families and those wanting more room. You can also stack containers to add more stories.
The main benefits of investing in a shipping container home in Denver include their relatively low cost, eco-friendly qualities, and the ability to customize them to meet your needs. This includes installing windows, doors, heating, air-conditioning, basement storage, and more.
Why build a shipping container home in Denver?
Nicknamed the Mile High City due to its elevation above sea level, Denver is the capital of the state of Colorado. Nestled on the western edge of the Rocky Mountains National Park, it offers the perfect blend of rural and urban living. Downtown you'll find everything from theatres and museums to a zoo, a botanic garden, and an array of shopping outlets at 16th Street Mall. If you love sports, you can also catch Major League baseball games at the Coors Field stadium.
There are also plenty of nature-rich suburbs surrounding the city, like Sloan Lake in the west, Central Park bordering the northern foothills, and Hampden South beside Cherry Creek Reservoir in the south. All of these are ideal spots for a shipping container home in Denver!
Wherever you settle in Denver, you can expect 300 days of sunshine every year and low rainfall, with summer temperatures often reaching 30 degrees Celsius by July. Meanwhile, winters are cold and snowy, and there are lots of ski resorts nearby to make the most of it.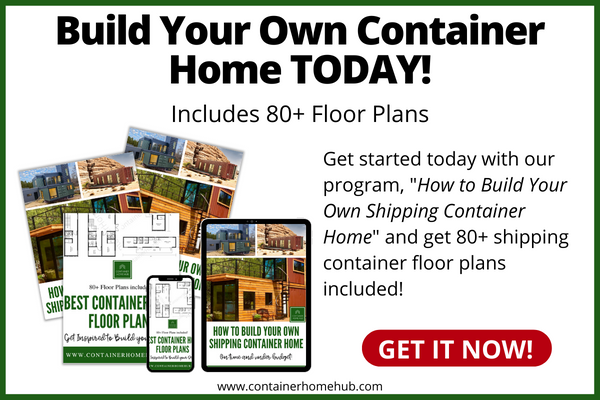 Cost of building a shipping container home in Denver
Denver is one of the fastest-growing cities in the US, and as its popularity increases, so do its property prices. As such, when it comes to building a new home in the city, you can expect to pay more than the national average. Traditional brick-and-mortar houses in the city cost around $300,000 to construct from the ground up, plus the cost of purchasing a plot of land.
Building a shipping container home in Denver, on the other hand, costs significantly less. While the total price will depend on the fixtures, fittings, and modifications you choose, you can create a simple one-unit container home for as little as $20,000 – $50,000. Homes with more complex configurations and luxury models with built-in appliances and external decks can cost upwards of $100,000, but you'll still have lots left over compared to a classic build.
Shipping container home builders in Denver
Colorado Container Homes
Whatever style and configuration you're looking for, Colorado Container Homes can provide fully customized shipping container homes in Denver. Available in various sizes, their nearly new containers can be modified to include glazing, insulation, plumbing, electrics, and a fitted kitchen and bathroom. Their team can also arrange home delivery if required.
Roxbox Containers
Offering a choice of tried and tested commercial units, custom residential units, and basic framed shells, Roxbox Containers has a range of containers to choose from. At their Denver headquarters, their experienced engineers can design, build and deliver your container home in as little as six months. Premium models with added extras are also available.
Alternatively, if you'd like to keep additional spending to a minimum, you could consider decking out your container DIY-style. Building a shipping container home in Denver yourself is undoubtedly rewarding, and it will save you a lot on labor costs, but there are some pitfalls to avoid – especially if it's your first project. Learn more in our Container Home Hub guide which takes you through the process with helpful advice from our container home experts.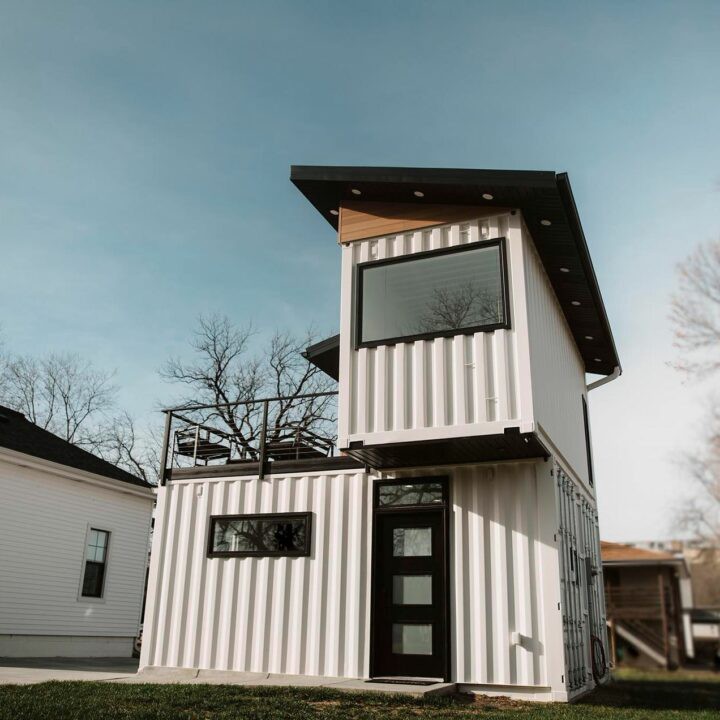 Shipped.com helps buyers learn what shipping container is suitable for them and help them. With over 60 depots and thousands of containers on hand, they offer great prices for shipping containers. They have online direct checkout and a digital cart to help you find what you are looking for!
Denco Container
Denco Container supplies a range of 20, 40, and 45 ft containers made from affordable 14-gauge steel. Various grades are available to suit your budget and needs, but all models are wind and watertight. Better yet, they offer yard appointments so you can view and inspect your chosen container in person to ensure it's the right one for you before purchasing.
Complete Container Services
Founded in 1980, Complete Container Services is a family-run trucking and steamship container company. They stock numerous new and used containers measuring 20, 40, 45 and even 48ft wide, with fast delivery to your preferred address included. Containers can be painted and partitions added upon request, with several demo units on-site for inspiration.
Financing a shipping container home in Denver
Farm Plus Financial (Colorado)
Farm Plus Financial is a long-established agricultural finance company operating nationwide. Their Colorado services include flexible farm, land, and ranch loans designed to fund the development of rural plots and country homes. With that in mind, if you'd like to construct a shipping container home in Denver or its pastoral outskirts, they may be able to help.
American AgCredit
Established in 1916, American AgCredit is a member-owned co-operative specializing in loans and credit services for people living in rural regions of Colorado. This includes residents of Denver's bucolic suburbs, with a number of real estate and country home loans available for individual homeowners and agribusinesses looking to build or expand.
Where to find container home insurance in Denver
While certain parts of Colorado are prone to tornadoes, thankfully, they are rare in Denver. With that said, thunderstorms, hail, and heavy snow are relatively common at certain times of the year and could potentially cause damage to your home. Similarly, thefts are rising in some areas of the city, so it's a good idea to insure your home for all eventualities.
To help your insurer provide the relevant coverage, you'll first need an accurate valuation. The best way to achieve this is by calculating everything you've spent during the conversion of your shipping container home in Denver and then seeking the advice of an expert property valuer. Once they've supplied a figure, the insurance company will be able to issue a quote.
Conclusion
If you would like to read more guides like this one, don't hesitate to explore the rest of ContainerHomeHub.com. We cover everything from tips for installing the right foundation to the best ways to heat your shipping container home in Denver to keep you cozy in winter. You can also read our full Colorado state guide if you're thinking of building further afield.