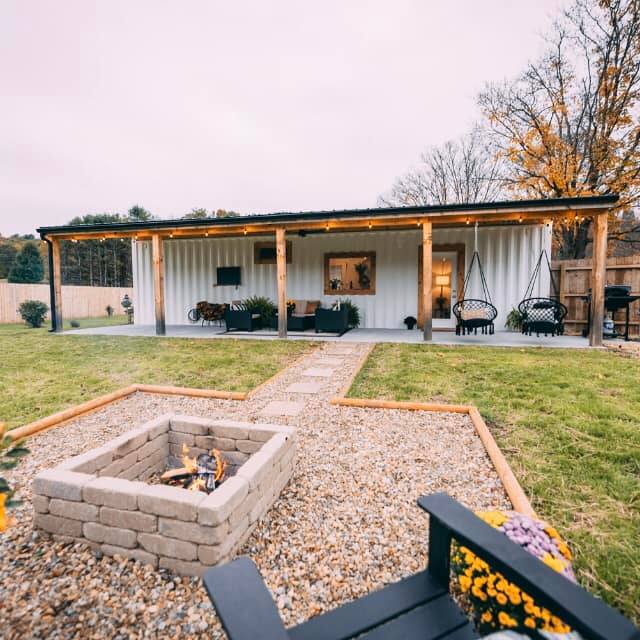 Always wanted to build your own home but daunted by the prospect of creating one from scratch? A shipping container home offers the perfect compromise, with a basic shell to work around and numerous customization options.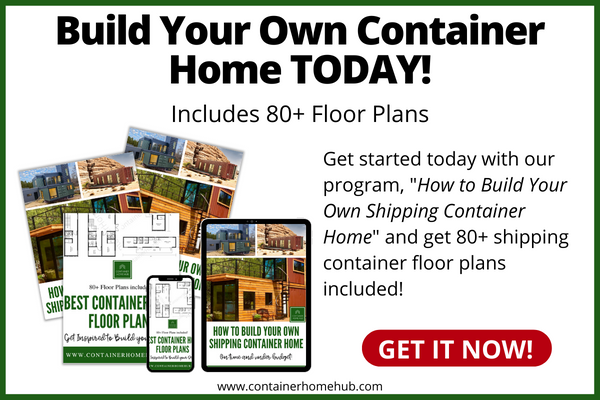 But where to build it? If you're tired of concrete jungles and seeking a total change of pace, then escaping to the beauty and solitude of the USA's largest and most sparsely populated state may be just what you need. Ready to learn more? Explore the ins and outs of building a shipping container home in Alaska below.
What is a container home and what are the benefits?
As the name suggests, container homes are simply shipping containers converted into dwellings with all the facilities you'd expect to find in a standard house. Smaller homes and vacation rentals may consist of a single container set up as a studio. But often, several containers are joined together to create a larger, modular design with multiple self-contained rooms. Basements and extra stories can also be added for additional storage space.
The number of shipping container homes in Alaska is currently on the rise – and for good reason. As well as being unique to look at, they are considerably faster and cheaper to build than traditional houses. They're also more eco-friendly as the main structure is made from recycled materials. Plus, thanks to their solid steel construction and weatherproof design, container homes can withstand harsh North American weather conditions all year round.
Why build a custom container home in Alaska?
Known for its rich wildlife, snow-capped mountains, and expansive wilderness, Alaska is a truly stunning state. Its landscape also makes it a great destination for lovers of the great outdoors and adventure seekers who enjoy exploring everything from glaciers to volcanic rock formations. Other benefits of building a shipping container home in Alaska include a more laidback way of life, a great sense of community, and, better yet, no sales or income tax.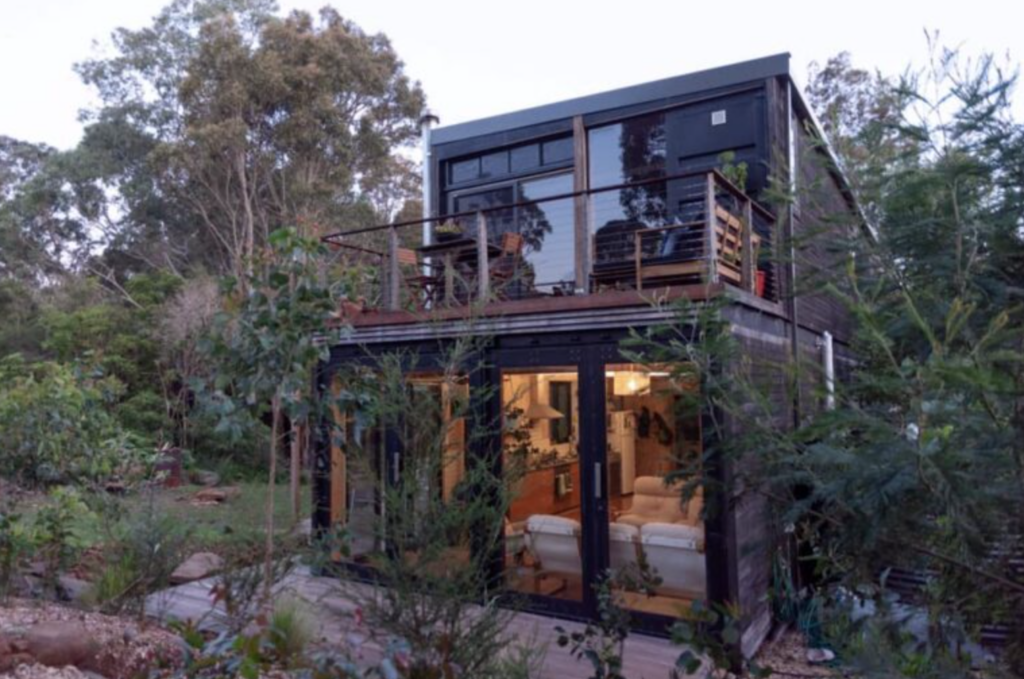 Cost of building a container home in Alaska
Trying to gauge the cost of a container home vs a regular home? While prices vary according to size, design, and area – Anchorage properties are generally much cheaper than Fairbanks – the answer is that building a shipping container home in Alaska will cost much less than a brick-and-mortar property or a classic timber lodge.
On average, you can expect to pay almost $300,000 to build a traditional family house from the ground up in Alaska. Meanwhile, you could purchase, reinforce and convert a shipping container into a custom home for as little as $15,000. Of course, this depends on how big you want your property to be, how many containers you need to buy, and the finishes you choose, but even premium container home constructions don't tend to exceed $50,000.
Container home builders in Alaska
When constructing any kind of structure, it's best to seek help from the experts if you're not one yourself. From providing advice on local zoning rules to sourcing the best materials to strengthen your property against natural disasters, the following container home-building specialists will be able to help you bring your shipping container home to life.
Alaska Custom Containers & Storage
Based in Big Lake, Alaska Custom Containers sell a range of containers modified to meet your needs. From plumbing and electrics to doors and flooring, their expert team can source and fit everything you need to transform a container into your dream home. They will also deliver to any address in Alaska, including remote locations only accessible by snowcat.
Container Specialties of Alaska
Established in the early 1980s, Container Specialties of Alaska has been selling and converting containers for residential and commercial use for almost four decades. As such, they are the biggest and longest-running shipping container company in Alaska, providing everything from the container home shell to the insulation, windows, flooring and more.
If you're interested in constructing a shipping container home in Alaska, then you'll need to source a quality container to form the main structure. While most containers used for builds are used, many have only made one trip across the Pacific before being side-lined. As such, there is a multitude of great-quality containers available for sale across Alaska.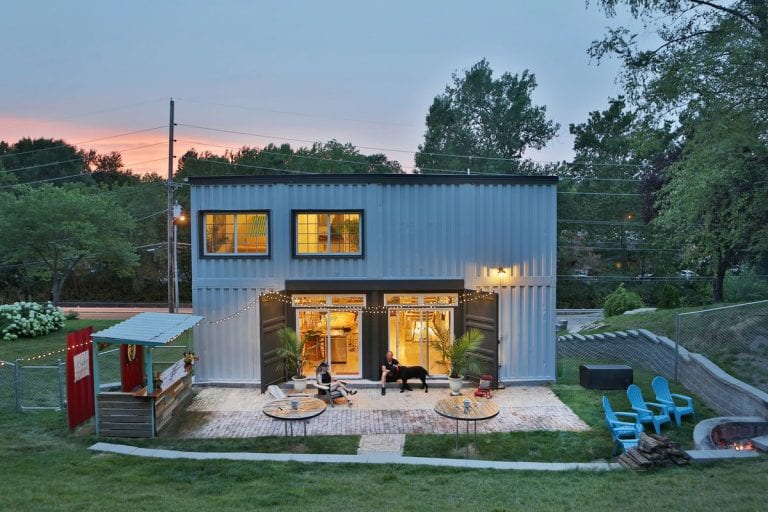 Shipped.com helps buyers learn what shipping container is suitable for them and help them. With over 60 depots and thousands of containers on hand, they offer great prices for shipping containers. They have online direct checkout and a digital cart to help you find what you are looking for!
Alaska Container Cache
Based in Anchorage, Alaska Container Cache supplies a variety of new and used storage containers at affordable prices. Choose from standard 20ft or larger 40ft models, with delivery available across the state.
Summit Logistics
With over 30 years of experience, Summit Logistics has a large collection of COR-TEN steel containers for sale at their site in Fairbanks. Here you'll find a wide range of container sizes to fit your needs and budget.
Container home financing in Alaska
Need some help funding your shipping container home in Alaska? Then you may be able to get support with purchasing land and modifying your container from the following creditors.
Farm Credit Alaska
Designed to help finance rural homebuyers and agricultural businesses across Alaska, Farm Credit has helped over 250 customers in Alaska since 2021.
Spirit of Alaska Federal Credit Union
Alternatively, Spirit of Alaska Federal Credit Union can provide flexible real estate loans for Alaskan locals looking to renovate or construct a home fully.
Where to find container home insurance in Alaska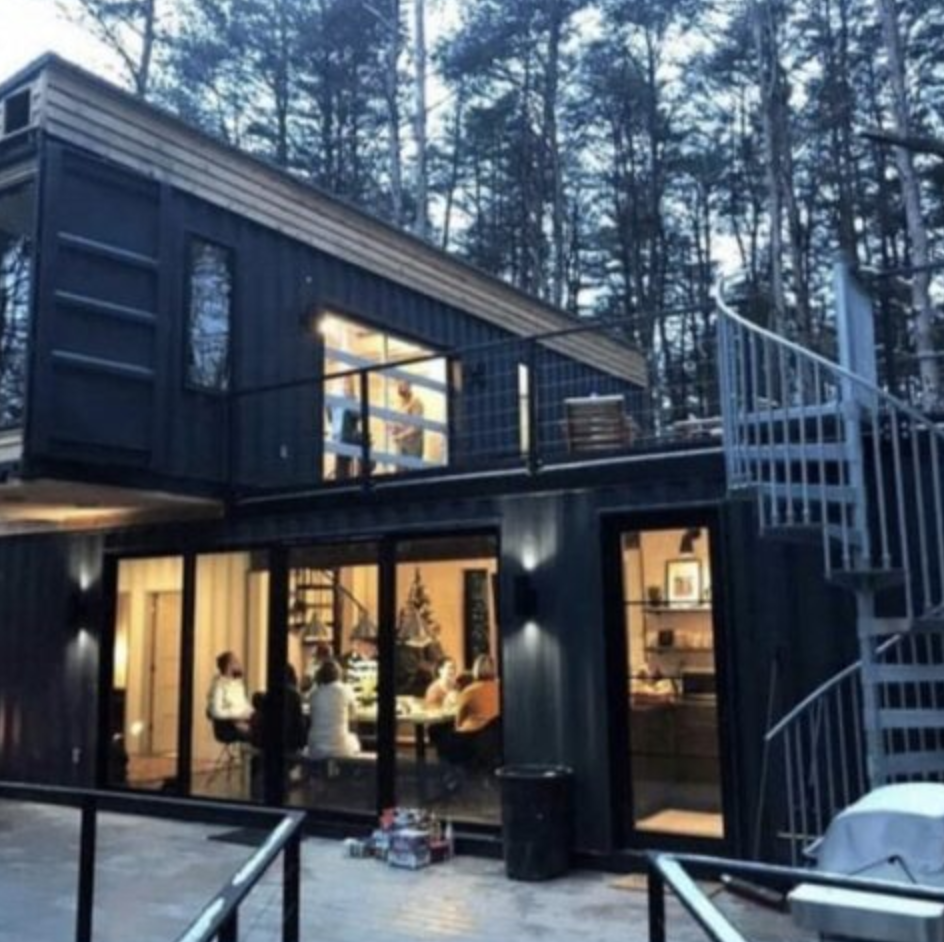 While it may be harder to find insurance for a shipping container home in Alaska than it would be for a traditional property, it's important that you do. After all, every kind of home is at risk of natural disasters, theft, fire, and vandalism to a certain degree, so you'll want to ensure that your property and its contents are covered in case the worst happens.
To make finding insurance easier, keep track of everything you spend on the build and the modifications you make to help an appraiser provide an accurate property valuation. You can then take this to an insurance agent to arrange suitable coverage. You can also learn more about the factors affecting the cost of homeowners insurance on the Alaska government website.
Conclusion
If you would like more guides like this one, plus more helpful tips and tricks, be sure to check out the rest of ContainerHomeHub.com. There, you will find information on building your own container home, including numerous floor plans for inspiration and expert advice on how to choose the best foundation, windows and more.