There are a lot of decisions that go into investing in a new home. Sure, a newly constructed house will be energy efficient, and you get to design your floor plan to fit the exact lifestyle of your family. But is it worth it to jump on a new housing trend, or should you stick with a traditional residential structure? When it comes to weighing a shipping container home vs regular home, there are more similarities between these two home options than you might think.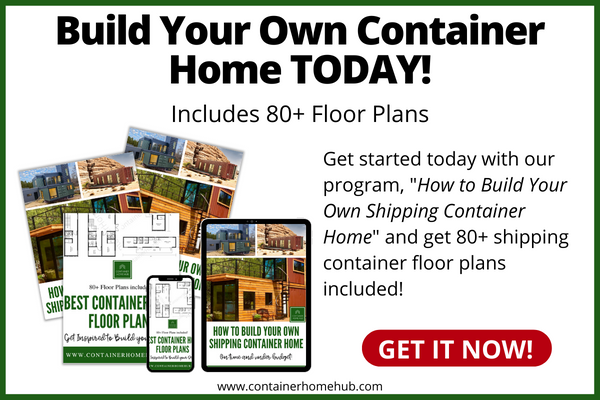 A traditional timber home is already well known by you and any potential builders and investors you might want to work with through your home project. In fact, houses have been made out of wood by humans for over 10,000 years. Shipping container homes, however, have barely been around for more than two decades. And while it might feel like you're limited by the shape and size of a single shipping container, these upcycled homes are far more customizable than you think.
Read on for our take on the shipping container home vs regular home debate.
What is a shipping container home vs regular home?
Shipping container homes aren't much more complicated than their name implies. Using recycled international shipping containers as a frame, individuals have begun to create new metal homes that are more resilient against large storms than other tiny homes and modular residential spaces. Shipping container homes are also naturally long-lasting and surprisingly affordable.
Timber-framed homes, or what we know today as regular homes, have a rich history that dates most commonly back to most ancient cultures. From siding to roofs to framing, both hard- and softwood have been reliable building materials that are used to create single-family homes. Through the use of posts and beams, the skeleton of a house is created, and then the weight of the home is held up by these main bones of the home.
Both shipping container homes and regular homes are going to use floor plans that are determined by the weight distribution throughout the frame of the home. And especially if you plan to create a shipping container home that can rival a regular home in size, it should be noted that neither of these home styles is naturally mobile.
Why should I build a shipping container home vs regular home?
When it comes to choosing a shipping container home or a regular home, it's important to consider your budget, lifestyle, and any home customizations you want to plan for in your new residential space.
A shipping container home is naturally hypoallergenic because its metal exterior prevents your home from developing any rot or mold over time. Also, shipping containers were originally designed to interlock for easy, condensed storage across long overseas transportation. For this reason, your shipping container home can be as large or small as you want – as long as you're willing to purchase multiple shipping containers.
When you use shipping containers to create the frame of your home, your house's facade can be as traditional or modern as you want. And shipping container homes can be constructed in as little as a month!
In contrast, regular homes are a great option if you want easy financing and have the time to wait for your home project to be complete. A regular home can take up to a year to be completely finished, especially when material delivery delays occur.
How much does a shipping container home vs regular home cost?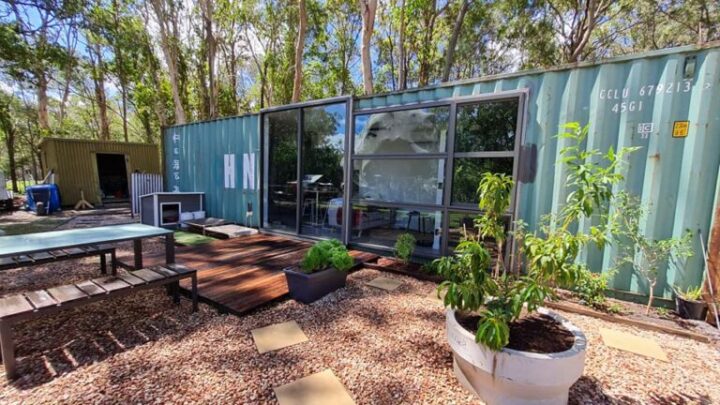 You would be correct in assuming a shipping container home is less expensive than a regular home. On average, a new traditional home will cost around $290,000 to be fully constructed. But this cost can vary based on the following:
How many bedrooms do you want in your home
The cost of the land you purchased for building
Floor plan and permit prices
Foundation and framing
Plumbing, electric, interior finishes
Shipping container homes, even ones that match the average American home size of 2,000 square feet, usually cost about one-third of the price of a traditional home. A lot of this is because of the money you can save on the foundation and framing of your new shipping container home. But shipping container homes also usually require a smaller plot of land for building. And much of the plumbing and electric work can be added to your shipping container home offsite, which saves you money and labor costs in the long run.
Designing a floor plan for a shipping container home vs regular home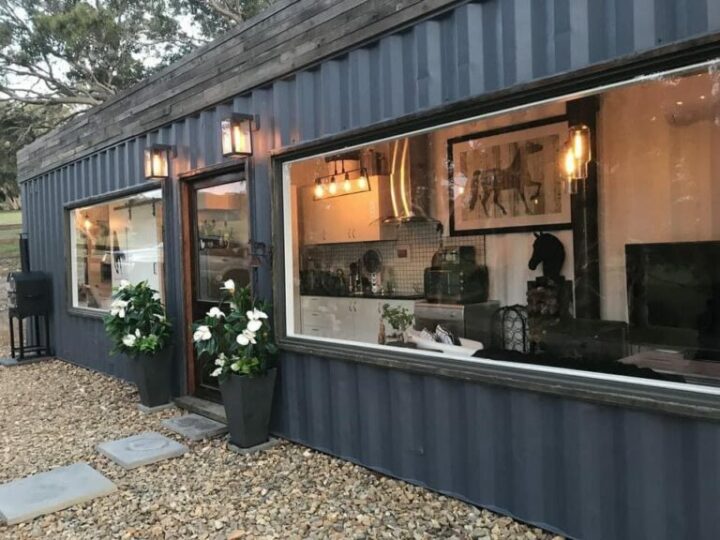 One of the most beautiful parts of a shipping container home is that you can fit a lot of variety into a small space. Even if you only plan to build a small shipping container home with a single container, you can convert the roof of your home into a deck. You can easily add on to your shipping container home in the future when you can afford more containers. And the sliding doors along the sides of shipping containers work great as window frames to add natural light to your shipping container home.
A regular home floor plan, especially one designed for a new build, can also be customized to your and your family's specific traffic flow and space needs. However, regular homes will always be limited by interior load-bearing walls and beams. And they are harder to add onto if you decide you want more home space in the future.
It is important to note that regular homes are still being built for a reason. Despite decay and routine maintenance over time, regular homes remain the longest-lasting homes in the housing market. But that might be because shipping container homes just haven't been around for long enough yet.
Conclusion
In the end, shipping container homes win when it comes to curb appeal, durability, and construction timeline. Shipping container homes are also easier to add onto over time. And if you keep your shipping container home small, it's also ready to hit the road with you if and when you ever choose to relocate. Regular homes are safe and traditional – but shipping container homes show us the future of home design.
Now that you've read through our comparison of shipping container homes vs regular homes, the only thing left to do is get started on your new container home design! Be sure to also to check out our shipping container home FAQs, including our list of the 5 best locks for shipping container homes. Or read more about shipping container homes on our blog, where you'll see content like these featured shipping container homes under 100K.