A custom home build can be an incredibly rewarding project that you can use as an opportunity to get everything you want out of a house. By being able to design your own home, you can make sure that you and your family are as comfortable as possible and that the house has every kind of amenity and characteristic that works for your particular life. You can also make it perfectly matched to your taste and style so your home can say what you want about you and hold its curb appeal.
However, if you have ever looked into the amount of money it takes to get a custom home build done, you have probably been put off by the process. The red tape and expense it takes to get a project like this off the ground is enough to stop the planning process altogether.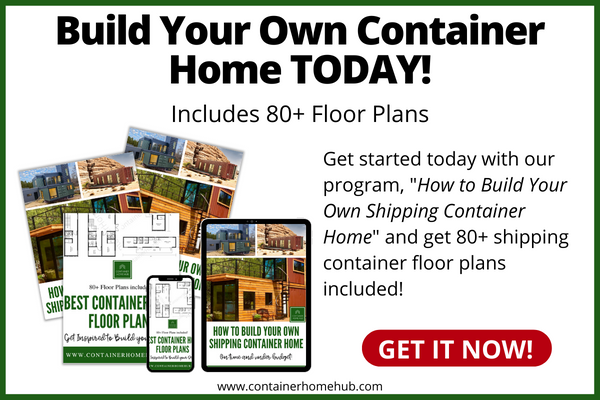 That's why building a container home in Ohio is such a good option for so many people. A shipping container home can usually be built for quite a bit less than a traditional home. They can also be easier to get up off the ground, which makes the whole process simpler and much more accessible for people who might not otherwise be able to get a project like this finished.
In this guide, we have put together everything you might need to know about building a container home in Ohio. By knowing what the process is like and what you can expect, you can give yourself a good chance at success.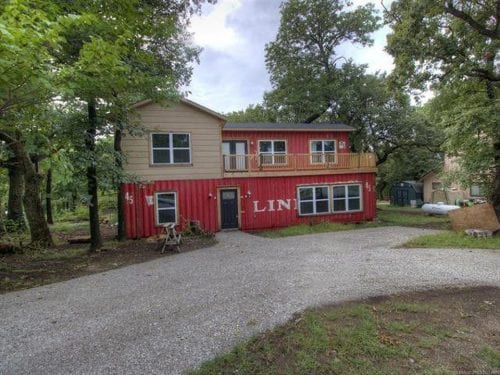 What Is a Container Home and What Are Some of the Advantages?
A shipping container home is a house built using rectangular shipping containers instead of a traditional frame. By stacking the containers in unique ways and coming up with creative designs, you can get a home that is unlike anything else you have ever seen before. Most traditional houses use stick frames on top of cement foundations and can take a long time just to get the basic structure up off the ground. A container home doesn't need this structural work, so you can get your structure done much quicker and for much less money.
One of the biggest advantages of building a container home in Ohio is the price. Because you don't have to spend money on labor for putting together the frame, you can end up saving quite a bit of cash on both materials and construction. If you are someone who has considered building your own house but haven't been able to get past the initial cost of materials and labor, this could be a good reason to build your own container home.
One of the other major benefits of building a container home in Ohio is their unique look. Because of the rectangular dimensions of the shipping containers, you can arrange them in almost any way possible. This also gives them a very modern, mid-century-type look that is incredibly fashionable and very desirable.
Cost of Building a Container Home in Ohio
After you have decided to build your own container home in Ohio, you will probably want to figure out how much it's going to cost. When you are putting together the budget for a project like this, the best way to do it is to figure out the cost per square foot. This way, you can know how big your plot of land needs to be and how much space you will need in order to get your container home up off the ground. You can also decide how it will be laid out and how many bedrooms and bathrooms you can have.
The cost of building a traditional home in Ohio is around $137 per square foot. However, this price will not get you things like finishing work and furnishings that you would want for a custom home in order to make it livable. Instead, this will only get you your basic structure and you will need to have extra money in your budget for the things that make your house a complete home. This is one of the things that puts people off of building their own home.
The cost of a container home in Ohio, however, is around $105 per square foot. While at first glance this might not seem like a big difference, when this is spread out throughout the entirety of your container home in Ohio, you could end up saving a lot of money in the whole build. With this extra money, you could potentially afford all of the things you would want to include when building a custom home from scratch.
Container Home Builders in Ohio
Once you have nailed down a budget for your container home in Ohio, you will then want to choose someone to build it for you. While there are probably some things you can do yourself, you are going to want to make sure that your container home is up to code and in compliance with all your local zoning laws. This can be difficult to achieve with a container home if you aren't familiar with the regulations.
A professional builder can help you keep your container home in Ohio in the clear when it comes to the laws in your area. The construction business can be difficult to navigate, but there are a few things you can look out for when searching for a builder.
One of the most important things to look for in a builder for your container home in Ohio is experience. Not every builder will know the ins and outs of building a container home. It's incredibly important that you find someone who has experience with this type of construction. Not all builders will know how to handle this specific kind of building, so if at all possible, it's best if you find someone who specializes in container homes.
The other important thing you should look for in a builder is good customer service. Building your own home requires a lot of personal work and it's important that you can get along with your builder and their crew. Look for reviews online of any builder you are thinking of hiring and make sure they are not only able to deliver a high quality final product, but also a good customer service experience.
CW Dwellings
CW Dwellings is dedicated to building container homes of all types and has experience building all kinds of configurations of these homes. They offer all kinds of models in both exteriors and interiors and can help you figure out a design for the perfect container home in Ohio.
Custom Container Living
Custom Container Living offers many different options for your container home in Ohio. They have custom options as well as prefabricated models. They also offer financing so you can be certain that your builder will be able to provide everything you need for your project.
Tailored Container Homes
Tailored Container Homes is located in Ohio and takes orders from all over the country. They can work with you and ensure that you get everything you want out of your container home in Ohio. They also offer prefabricated models that range in styles from giant multi-room homes to homes built out of a single container.
Shipped.com helps buyers learn what shipping container is suitable for them and help them. With over 60 depots and thousands of containers on hand, they offer great prices for shipping containers. They have online direct checkout and a digital cart to help you find what you are looking for!
Conex Depot
Conex Depot provides friendly service to their customers to help them find the shipping containers they are looking for at the best price. Because of their long-established business relationships, they are able to find inventory throughout the entire world.
Western Container Sales and Rental
Western Container Sales is a division of Railbox Consulting and is employee-owned and operated. They are one of the largest buyers of used shipping containers throughout the United States. They offer containers to their customers at wholesome mark-up pricing and make the process of buying easy.
Container One
Container One has been in business for 28 years providing shipping containers to both residential and commercial customers. Container One prides itself on its low prices, a 5-year structural guarantee, and a variety of sizes and shipping container qualities.
Container Home Financing in Ohio
Ohio Farm Bureau Bank
Ohio Farm Bureau Bank is a combination of the nationally recognized Farm Bureau Bank and the Ohio Farm Bureau. If you want to make sure that your project is backed by the most reliable network of banks possible, they could be a great choice.
Buckeye State Bank
Buckeye State Bank offers all kinds of loans for your container home in Ohio. If you want to work with a bank that can be flexible and has many different options for you, they could be a safe bet. They offer competitive rates and have a fast approval process so you can get to work as soon as possible.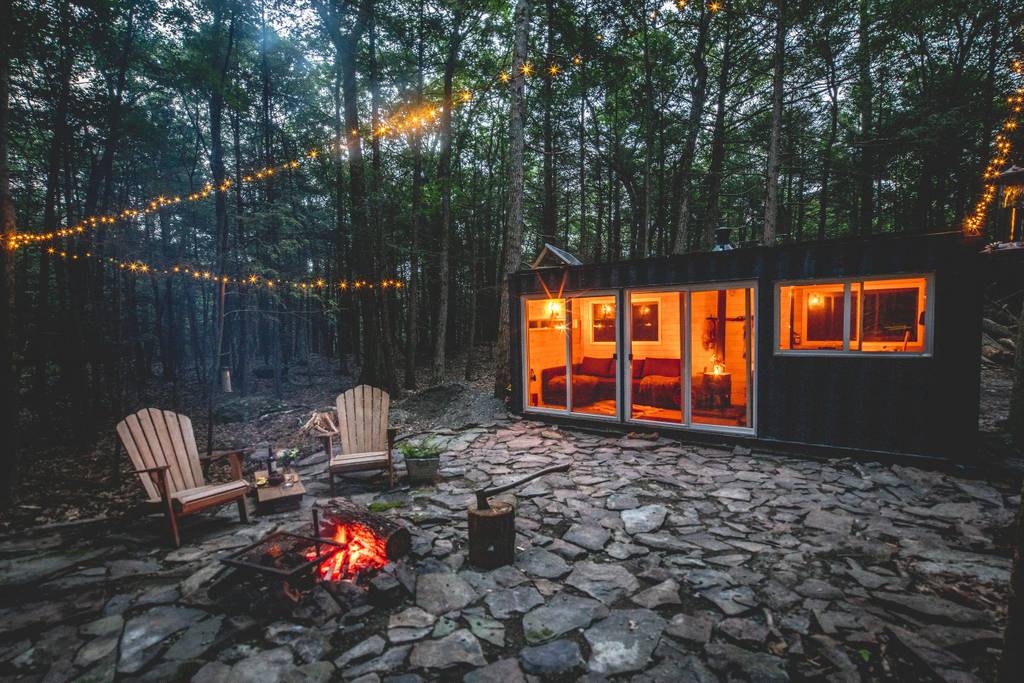 Container Home Taxes in Ohio
You will need to pay taxes on your container home in Ohio just like you would with a traditional home. However, there may be some different rates that you will need to take into consideration. For example, your home may fall under the category of dual use construction. This means that you will pay different rates for the portions of your home that are for storage and the portions that are for residential purposes. Work with a tax assessor to make sure you're paying the right rates for your home.
Where to Find Container Home Insurance in Ohio
You will need to find insurance for your container home in Ohio just like you would for a traditional home. However, it can be difficult to find an insurance company that knows how to value your home and will be able to get you the right policy. That's why you should work with an insurance agent to make sure they will be able to get you the best coverage for your container home in Ohio.
Container Home Floor Plans in Ohio
The floor plan of your container home in Ohio is an incredibly important factor in the build process. Because of the unique layouts of container homes, the floor plan will have to dictate where all your bedrooms, bathrooms, and living areas are and how they are arranged. You should sit down and write out everything you want to get out of your container home in Ohio and bring it to a professional draftsman. They will be able to take your list and turn it into a workable floor plan that you and your builder can use to build your container home.
Conclusion
Hopefully, by reading this guide, you have a good idea of what it takes to build a container home in Ohio. By having this information at hand, you can be ready and prepared for your build and can make things go as smoothly as possible.
If you would like even more information on building a container home, be sure to check out the rest of Container Home Hub. There, you will find more in-depth guides like this one as well as information and tips from the pros. You will also find featured container homes to help you get inspired and start thinking about your own project.