There's no doubt about it – the tiny home trend is in. Whether a person is bracing for a natural disaster or prefers a nomadic lifestyle at a lower cost, many individuals are buying small houses worldwide. And it doesn't always have to be about cost. When it comes to a shipping container home vs mobile home, many individuals prefer a smaller living space because it requires less maintenance over time.
Mobile homes can arguably trace their history back to the time of covered wagon travel, and this idea has only become more revolutionized since the invention of the automobile. Shipping containers, on the other hand, have really only been on the market for the past 20 years. The modern version of both tiny homes are variants of the modular home concept, as they are majoritively built offsite.
As you consider which of these two tiny home designs best fits your housing plans, you need to make sure you consider:
The lifestyle you want to live
The money you have to spend
The details you want to add
Paying attention to these ideas will help you figure out which tiny modular home is right for you in the long run. Read on for our take on the shipping container home vs mobile home debate.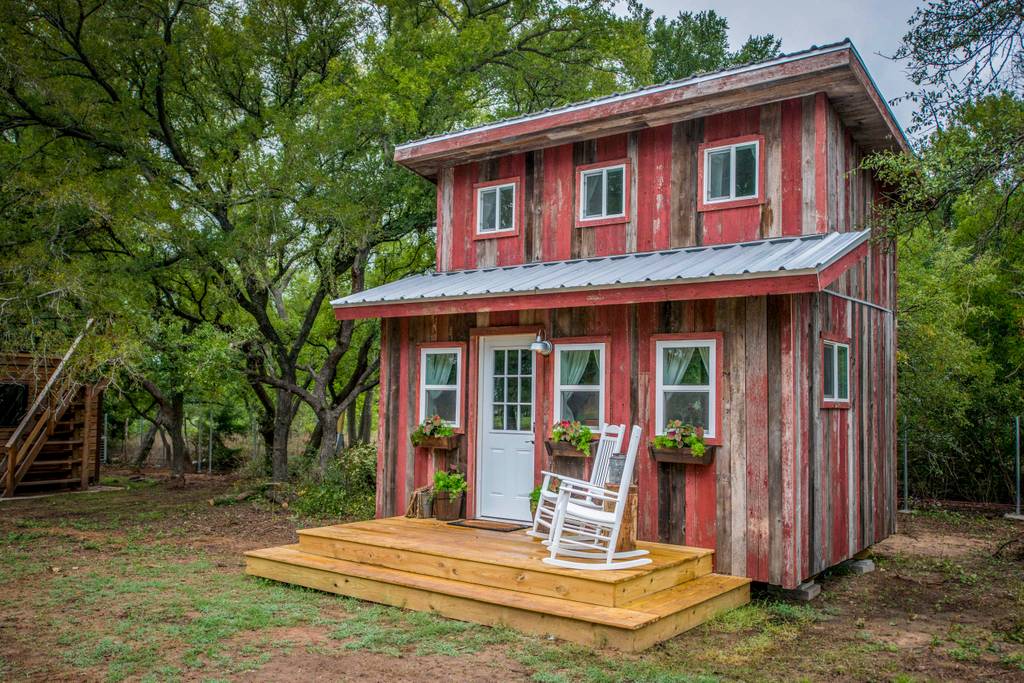 What is a shipping container home vs mobile home?
Shipping container homes came from the idea of repurposing international shipping containers as housing frames. The goal was to create an eco-friendly, long-lasting tiny home at an affordable price. On top of this, since shipping containers were designed to keep materials safe during overseas travel, these homes are weather-proof against even the worst storms.
Mobile homes have a rich history connected to the growth and mobility of Americans, dating back to western expansion across the North American continent. But the modern idea for mobile homes sprang out of housing needs around World War II – first as temporary housing for workers and later as homes that could be made quickly and at a low price.
This home concept has shifted from covered wagons to RVs, to the manufactured homes we know today. The main idea of their mobility has shifted from homes that can travel with you to a home that can be easily delivered to your property and set up with very small overall labor costs.
Both shipping container homes and mobile homes are now a type of modular home. This means their parts are made in a factory, and then they are assembled and affixed to a foundation on the land a person has purchased for home construction. However, as the title of each of these homes implies, they each were originally designed to be easily relocated whenever the owner desired.
Why should I build a shipping container home vs mobile home?
A shipping container home and mobile home are both usually built with a metal exterior – steel for shipping containers and aluminum siding for mobile homes. Steel is a much more durable metal than aluminum, which is an automatic point for shipping container homes. On top of this, shipping container homes were originally developed as an alternative to mobile homes for individuals who live in areas prone to extreme weather.
Shipping containers were also created with easy interlocking sides for better transportation. This option can be used to make a shipping container home as big or small as you want.
Mobile homes are more limiting when it comes to space and durability. A single-wide mobile home is usually going to be 12 to 18 feet in width and 40 to 80 feet in length. This square footage can be increased with double, triple, or even quadruple-wide models. But unfortunately, due to the stigma surrounding mobile homes, these larger designs can be harder to find zone-approved land for construction.
In general, shipping container homes and mobile homes have come a long way in the past few years. You can live a life of luxury in these alternative housing designs without having to worry about the rot and mold associated with traditional timber construction. But it is important to note that you can add onto a shipping container home over time, which makes them better for a growing family or shifting lifestyle. Mobile homes are harder to update once you've installed the original framework. Shipping container homes have also retained their mobility and can easily be relocated to a new property without much extra installation. This is not true for modern mobile homes.
How much does a shipping container home vs mobile home cost?
You might think that a mobile home would be cheaper upfront. You don't have to purchase as much land to set up a new mobile home. A mobile home is predesigned to be a living space, so you don't have to spend as much money to install plumbing, insulation, and electric work throughout your residential space. And since most of the design and construction of your mobile home is done in a factory, installation takes little to no time at all.
But the price difference between mobile homes and shipping container homes is actually rather drastic. A new mobile home will cost around $100,000, while a new shipping container home project starts at around $30,000. It is important to note that the price of a shipping container home can be deceptive, as you will have to purchase the land where you plan to build. You might need to modify the landscape to guarantee your shipping container home is secure. And while mobile home layouts are relatively customizable, you are limited to the traditional shape of shipping containers when building your shipping container home. For this reason, you might need to buy specialized appliances and other home items to make your shipping container home livable.
Shipping container homes win when it comes to pricing for a basic home design. But if you are looking for an easy primary residence, mobile homes are already designed for livable comfort, while shipping container homes will take some work to get there.
Designing a floor plan for a shipping container home vs mobile home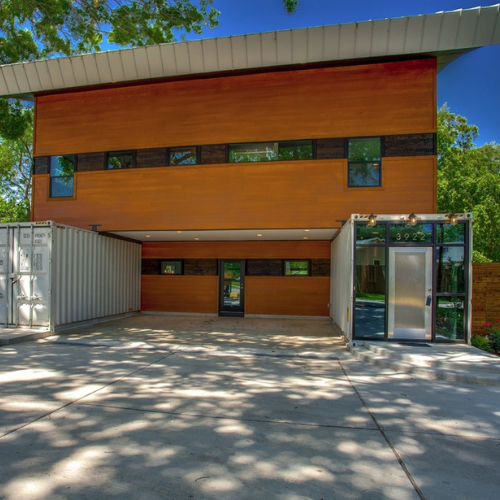 Based on how many shipping containers you can afford at the beginning of your shipping container home project, your home is easily customizable to whatever your lifestyle needs may be. From a rustic shipping container home design to a more modern and industrial aesthetic, the only limitation for your shipping container home is your budget.
A mobile home is also going to be made in a long and lean shape similar to a shipping container. Because the mobile home industry is almost 100 years, there are a lot of affordable customizations you can install upfront with a mobile home. You can also get higher ceilings in a mobile home, while a shipping container home's ceiling is only going to be as tall as the original shipping container you purchased.
However, many counties throughout the United States still hold an outdated stigma against the mobile home industry. For this reason, you are extremely limited by mobile home zoning laws in most urban areas. Mobile homes require unique permits, building and installation permits that shipping container homes do not. This is not the case for shipping container homes.
How to finance a shipping container home vs mobile home
Let's cover the hard truth first. Traditional site-built homes are always going to be easier to finance. This is because they comprise the majority of the modern housing market. However, getting a loan for modular homes like shipping container homes or mobile homes is not impossible, as long as you are willing to put in some extra work.
First, any modular home that is attached to a foundation is automatically easier to finance – but this does take away any relocation opportunities you might take advantage of with your shipping container home in the future. Second, it always helps to work with lenders who have offered to finance for shipping container homes or mobile homes in the past, as they will better know how to appraise your overall home project. Finally, the clearer your floor plans and home design details are before you begin building, the more lenders will be willing to work with you.
Conclusion
In the end, shipping container homes win when it comes to construction parameters, customization options, and overall cost. You can enjoy a non-traditional home layout with a shipping container home, without having to worry about some of the durability issues of mobile homes.
Now that you've read through our comparison of shipping container homes vs tiny houses, the only thing left to do is to get started on your new shipping container home design! Feel free to also check out our shipping container home FAQs, including our list of top shipping container home builders. Or read more about shipping container homes on our blog, where you'll see content like these featured cool shipping container homes.