Whether you've been drawn in by its gorgeous coastline, multicultural landscape, or bustling shopping districts, Tampa, Florida, has a lot to offer. But not everyone wants to live in the heart of an urban jungle. If you'd like to be close to the action but far enough away to relax on the weekends, how about building a shipping container home in Tampa? There are plenty of suburbs to choose from, all within easy reach of the city. If that sounds appealing, read on to explore the advantages, plus tips on where to find financial support and materials.
What is a container home and what are the benefits?
Made from recycled shipping containers, container homes are a great way to reduce your carbon footprint and save on living costs. They are much cheaper than traditional homes, especially in Florida, where house prices are rising quickly. You can even add an extra story by stacking units or creating a cool basement area for more space without breaking the bank.
Regarding durability, shipping container homes in Tampa Florida, are designed to withstand the hurricane-force winds that often accompany the region's summer storms. You can also customize your container home with many windows for ventilation and add energy-efficient air-conditioning to keep you comfortable during the hottest months.
Why build a shipping container home in Tampa?
As well as the benefits mentioned above, building a shipping container home in Tampa will bring you closer to beautiful beaches like Cypress Point Park and Ben T. Davis beach, plus stunning green spaces like Lettuce Lake Park on the northern city limits. And since Tampa is now a major business hub, living nearby could also open up more job opportunities.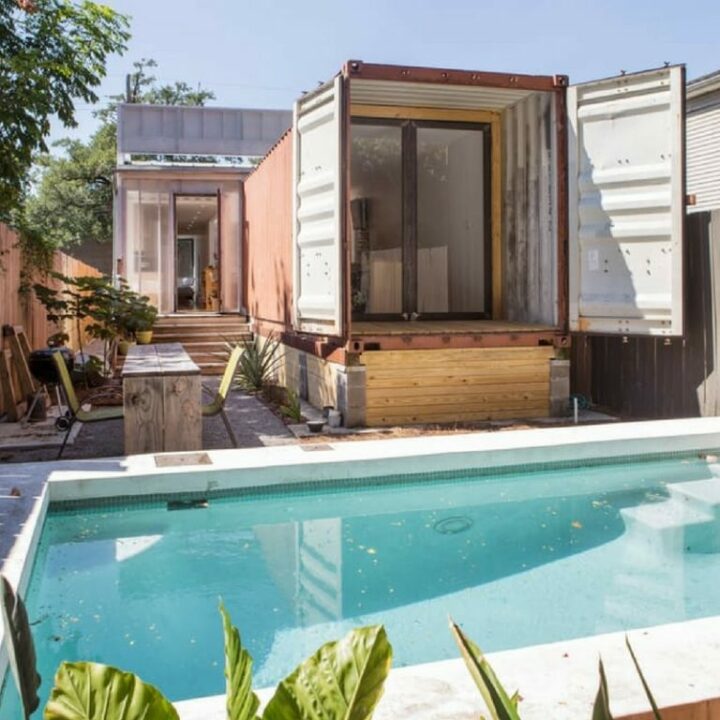 You'll also be able to enjoy Gorilla Theatre stage shows and watch National Football League games at the Raymond James Stadium whenever you like. Not to mention experience Ybor City and Channelside's thriving nightlife, all while living outside of the city center.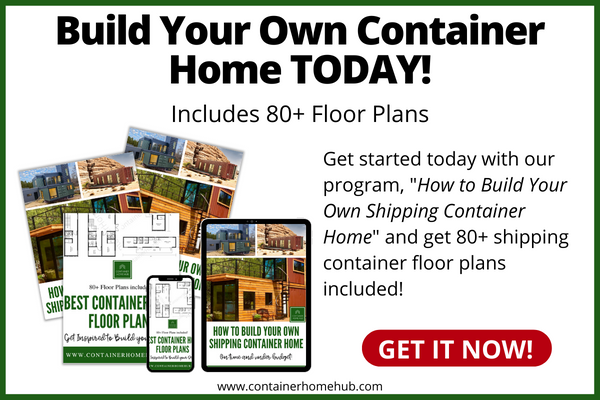 Cost of building a container home in Tampa, Florida
The average cost of constructing a standard brick-and-mortar house in Tampa is around $320,000. While this is less than in major cities like Miami, it isn't particularly affordable! With that in mind, building a shipping container home in Tampa could make greater financial sense. On average, a container home will set you back between $20 – 50k, depending on the spec and size. For instance, you may want to add several containers to create a bigger home or install an outdoor pool. In both cases, you'll need to spend more on a larger plot of land and extra labor and materials. If you opt for air-conditioning, that will up the cost too.
Shipping container home builders in Tampa
CMG Containers
Founded in 2003 and based in Fort Lauderdale, CMG Containers supplies and designs tailored container homes across Florida. From studios and one-bed designs to larger multi-container homes for families, there are various sizes and floor plans to browse. Modifications include doors, insulation, electrics, HVACs, paintwork, shelving, kitchens, bathrooms, and more.
Containers in Motion
Located in Boca Raton, Containers in Motion have developed numerous commercial offices, garages, and shipping container homes in Tampa, Florida. Their service includes finished units, floor plan design and fixtures. Electrics can also be installed, and expanding homes are available too! Plus, their team can provide advice on any permits and zoning requirements.
On the other hand, designing and constructing your own home can be extremely rewarding – and it will also help to keep costs down. If you'd like to give it a shot but aren't sure where to start, download our Container Home Hub guide for top tips, things to avoid, and tons of ideas.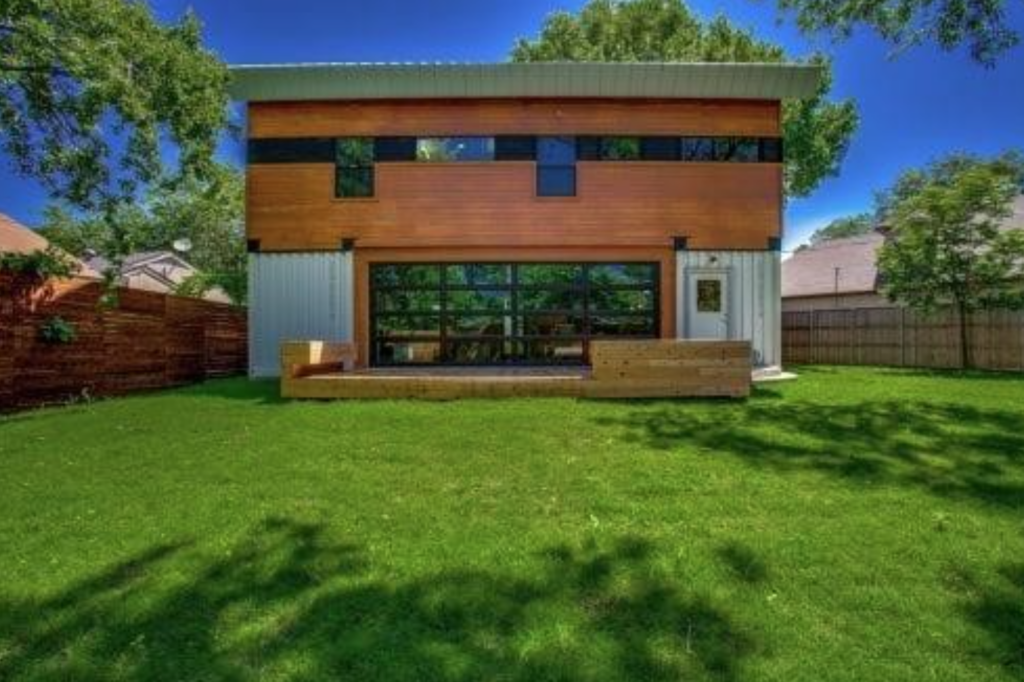 Shipped.com helps buyers learn what shipping container is suitable for them and help them. With over 60 depots and thousands of containers on hand, they offer great prices for shipping containers. They have online direct checkout and a digital cart to help you find what you are looking for!
A. American Container
Headquartered in Tampa, A. American Container has been supplying high-quality shipping containers for a range of projects since 1998. Their range includes 20ft, 40ft, and special-size containers with sturdy 12 gauge steel walls and marine-grade wood floors. Nearly new "one-trip" models are available, and custom modifications can be made prior to delivery. This includes the installation of doors, windows, A/C systems, vents, electrics, and insulation.
Florida Container Depot
Stocking new and used shipping containers of varying grades, Florida Container Depot is a trusted government and military supplier. Visits to the Tampa yard are by appointment only, with all containers inspected by their experienced team to ensure they are wind and watertight before purchase. Choose from 10ft, 20ft, 40ft, 45ft, and 53ft models to fit your needs. Better yet, fast container delivery is typically available within 1-2 days of placing an order.
Financing a shipping container home in Tampa
Carrero Mortgage
Based in South Florida, Carrero Mortgage is a full-service broker offering a mix of residential and commercial mortgages. Their services include a variety of home loans that can be used to buy shipping container homes in Tampa and beyond. Their professional advisors are also on hand to help you apply for and secure a relevant loan to suit your circumstances.
Farm Credit of Florida
Need help purchasing a rural plot in Florida for your custom home? The Farm Credit may be able to assist you. Their expert team has focused on agricultural financing for 100 years and can help you access loans for farms, homes, and land purchases. As a member-led co-operative, their rates and terms are generally more flexible than a standard mortgage.
Where to find container home insurance in Tampa
Although natural disasters are rare in Tampa, thunderstorms and high-strength winds can still cause damage to homes in the area. Likewise, no property is foolproof when it comes to theft or vandalism. With that in mind, finding appropriate homeowner's insurance is crucial.
To help an insurer determine a rate for your home, we advise tracking every penny you spend during construction, as well as any modifications you make. This will help a valuer produce a figure to inform your policy, ensuring you get the best coverage for the right price.
Conclusion
If you would like to read more guides like this one or gain some much-needed floor plan inspiration, feel free to explore the rest of ContainerHomeHub.com. You'll also find tips for upgrading the paintwork, installing windows and selecting the best foundation for your shipping container home in Tampa.