Greetings from Georgia! 🙂
Two blocks south of Edgewood Avenue, in the less baby-strollered reaches of the Old Fourth Ward, these twin stacks of shipping container homes have
garnered media attention over the years for defying the conventional expectations of Atlanta housing. And now one of them is back on the market, asking $549,900.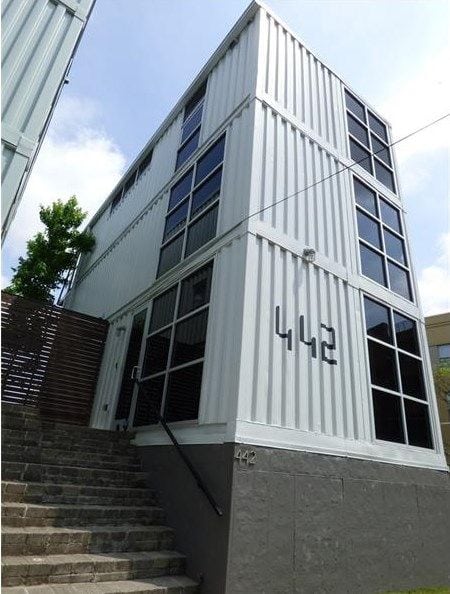 While traveling in Europe, Glen Donaldson saw houses crafted from old shipping containers and was intrigued. But back home in Atlanta—where rail lines carry more than a million boxcars a year—he couldn't find anything similar. So Donaldson located an affordable lot in an area where zoning permitted modern houses, secured an architect, and designed his dream home. The easiest task turned out to be obtaining the six containers that would be assembled to create a three-story townhome with a drive-under garage. "Because it's such a transportation hub, there are several places to find containers around Atlanta," says Donaldson, who acquired his from a reseller in Jonesboro. (Used containers run from $2,000 to $20,000 based on size and condition.)
His Old Fourth Ward lot required a tall, narrow structure. "If it had been built conventionally, there would have been all kinds of reinforcement needed," he says. "The containers' steel structure is beneficial." Donaldson built his three-bedroom, two-and-a-half-bath home in 2007 and a second house a few years ago.
Built in 2014, the owners reportedly opted for a long-term lease instead of selling. Two years, a fresh exterior paint job, and some new listing photos later, the 1,856-square-foot, three-bedroom property is asking $100,000 more. Or about $300 per square foot. According to Zillow, this house was sold in August 2016 for $485,000.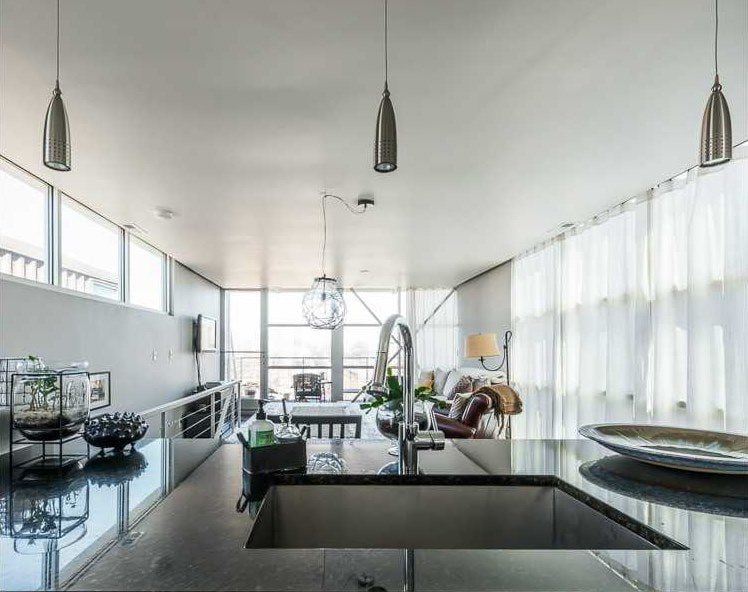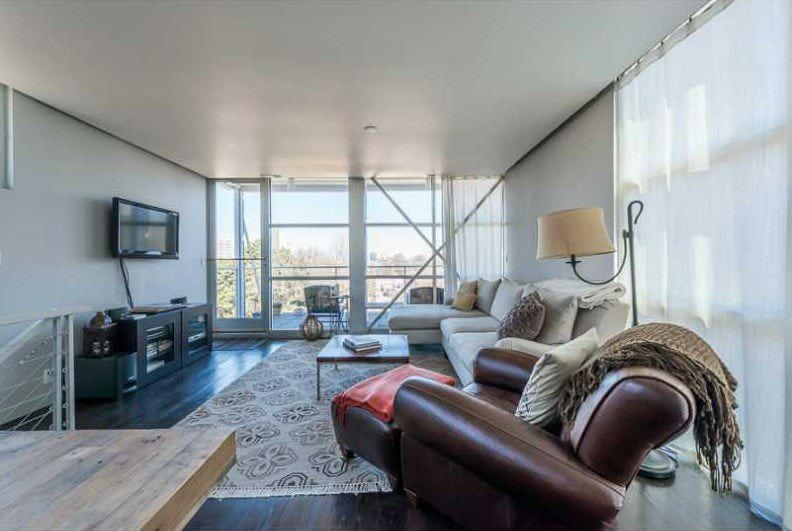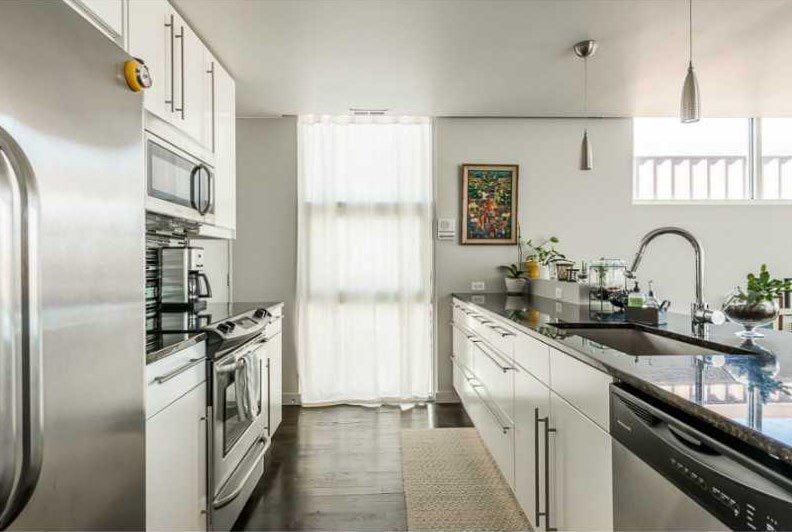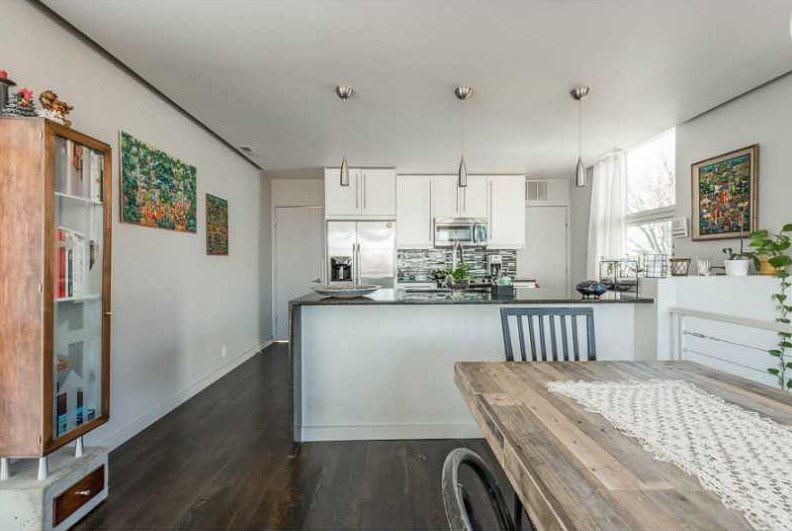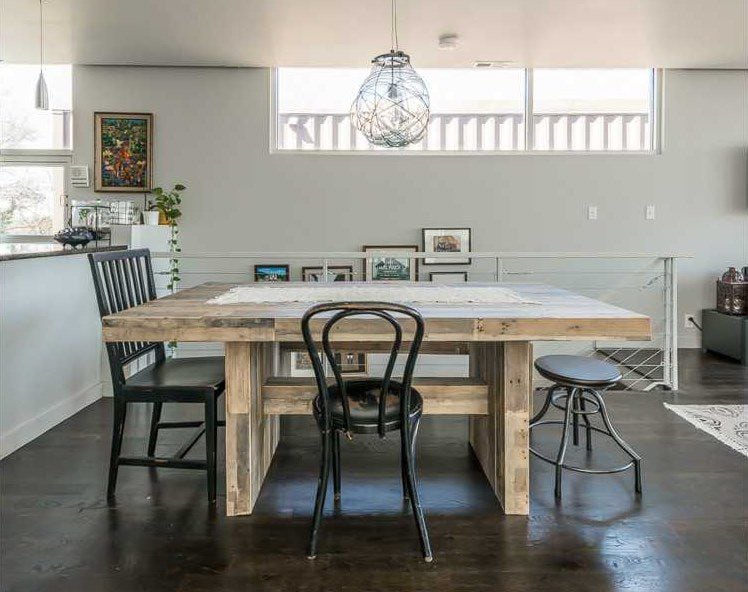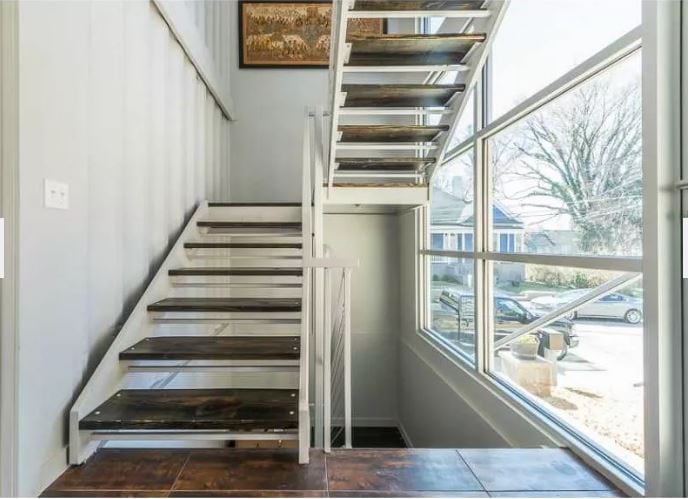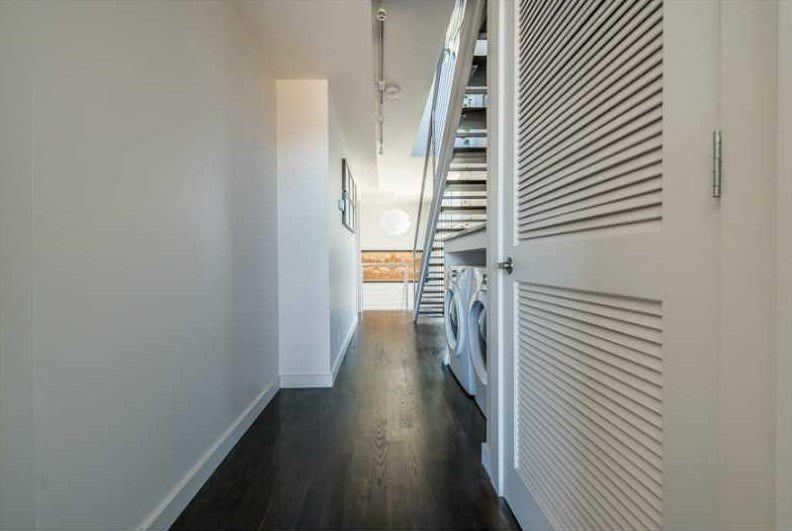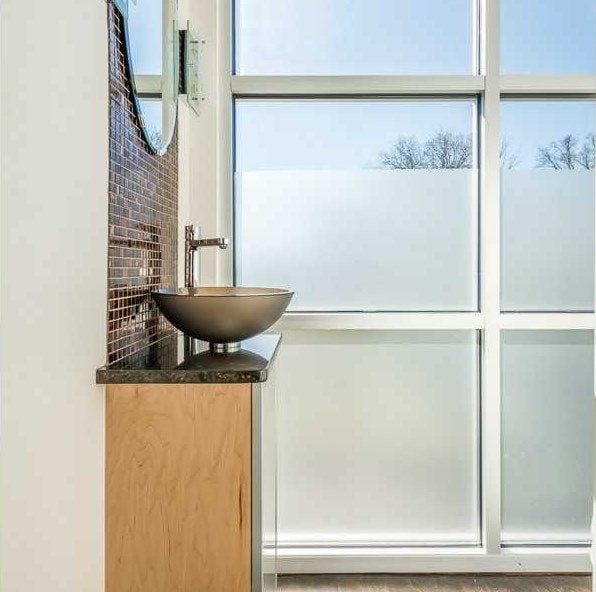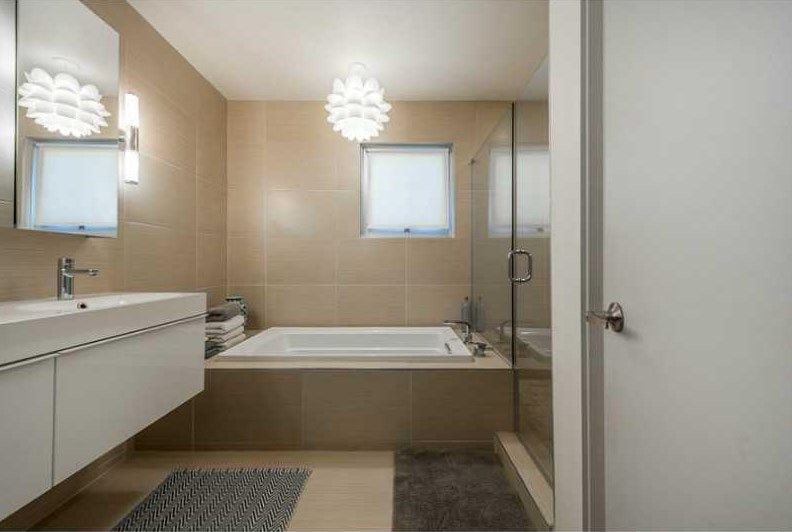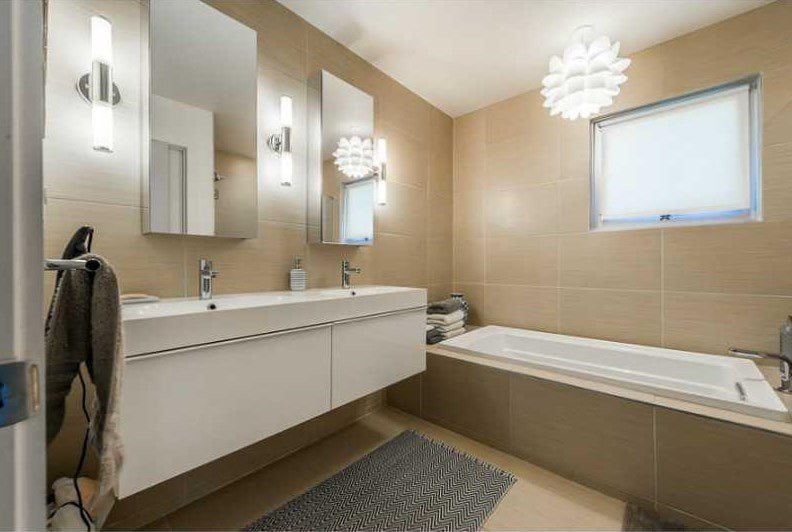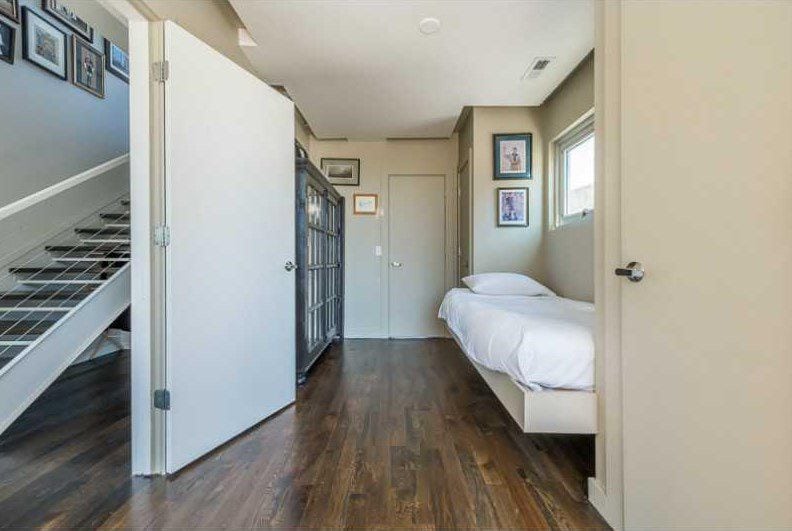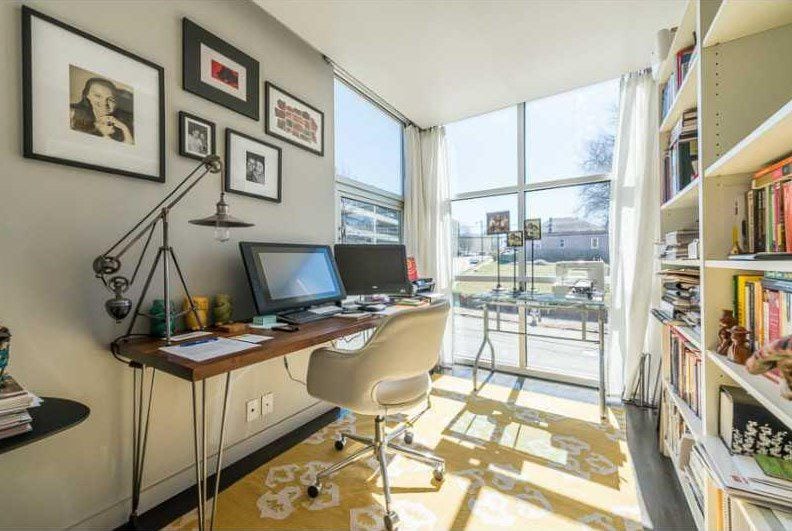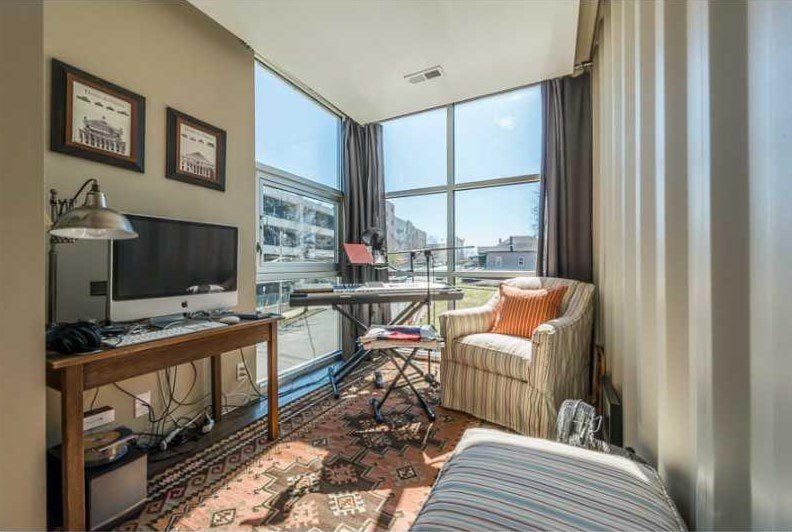 Finished about five years ago, the three-story townhomes with drive-under garages are built from "high-cube" containers, sourced from local rail yards. This one doesn't lack for skyline views, natural light, or walkability to MARTA and all the after-dark splendors of the Edgewood corridor.
*this post was shared with us by one of our readers G. Smith. Thank you! 🙂
So what do you think? Would you live here? ☺
Information Source: Curbed, Zillow, Atlanta Magazine
Photo Source: Curbed
» Follow Container Home Hub on Facebook for regular shipping container home updates here «