Greetings from Kenya! 🙂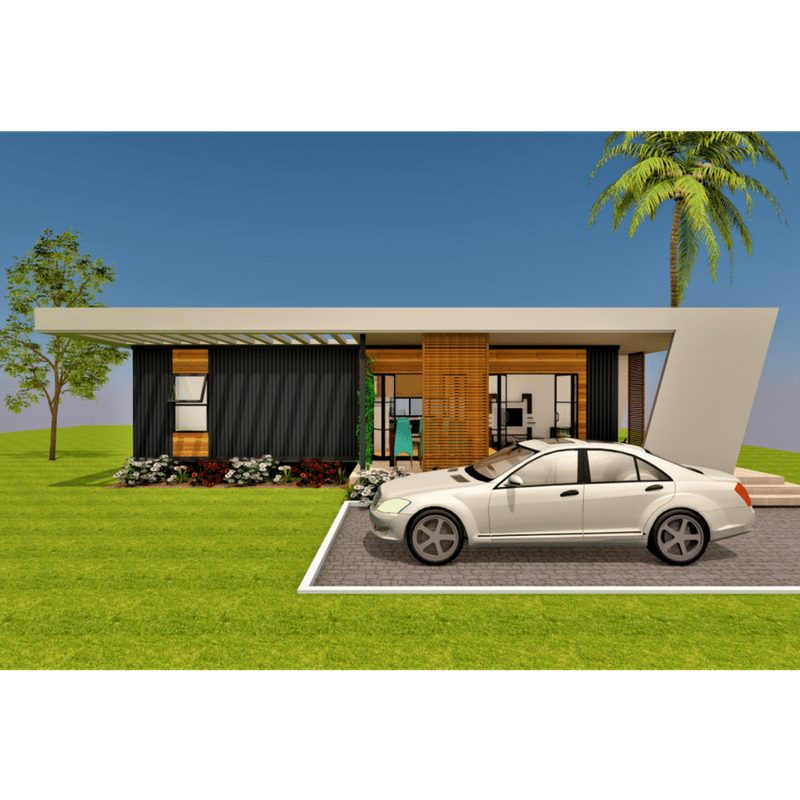 In my latest find for shipping container homes on the internet, I stumbled onto ShelterMode. This company based in Kenya sells shipping container home plans. So while this home is just a 3D rendering, it is still worth looking at for inspiration!
Here we see the Shipping Container House S111030XL series, an elegantly designed 1 story modular home made from an upcycled shipping container. This shipping container house is made of 1 HIGH CUBE 40 foot Shipping Container module. The module is arranged as a singular box on the ground level. The total area of the house is 30M2 (323 sq. ft.) of habitable space and an additional outdoor space to increase the living area of the house.
The house has:
Open plan living room
Kitchenette
One bathroom
One bedroom
Outdoor seating/eating area
"In a true ShelterMode tradition, we do not tamper with the shipping container base to avoid interfering with its structural integrity." This shipping container home can make a good starter home or granny flat to fit at the backyard of your lot. The layout is one with an open plan living area and a bathroom. The house has gracious window sizes and a full height sliding folding door that expands living space to the outside. The house is elevated off the ground using concrete stubs to allow natural ventilation and drainage beneath the house. Clients can choose options and features from any of the pricing scenarios to arrive at a custom home package and price point that is fully adaptable for various sites, locations, and client needs.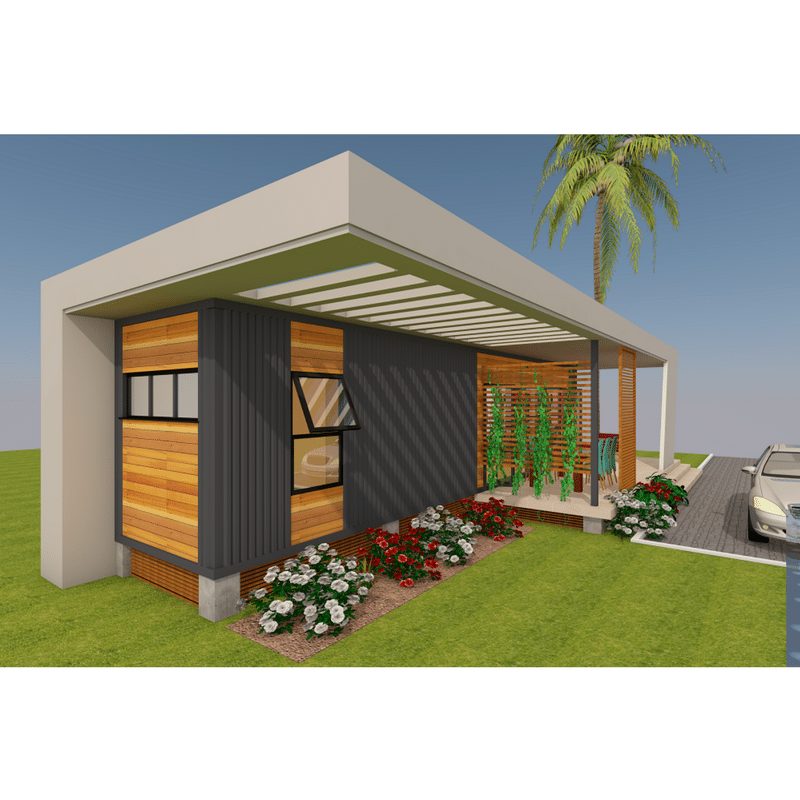 So what do you think? Would you design your container home this way? 🙂
Information Source: ShelterMode
Photo Source: ShelterMode
» Follow Container Home Hub on Facebook for regular shipping container home updates here «