Living in the modern age means living in a place that is constantly growing and changing, and Portland, Oregon, is no exception. As a matter of fact, shipping container homes in Oregon are one of the best places to build shipping container homes.
With its urban life, natural beauty, and vibrant culture, it's easy to see why so many people are drawn to Portland. But if you're looking for something unique that sets your home apart from the rest of the city's housing landscape, then building a shipping container home may be just what you need.
From their eco-friendly design to their cost-effectiveness, there are many advantages to building a shipping container home. In this article, we'll explore what you need to consider when building your dream container home in the City of Roses. Let's jump right in!
Why Build a Shipping Container Home in Portland?
Portland is an expensive city. In fact, the cost of living there is 27% higher than the national average.
Shipping container homes have become increasingly popular in recent years, especially for those seeking to build an environmentally conscious and reasonably priced home. In Portland, these homes offer a unique solution to the city's housing crisis.
Compared to a regular home, shipping container homes offer a prefabricated construction and the ability to be stacked on top of each other, making them an ideal choice for the urban landscape of Portland.
Container homes are also incredibly durable, making them suitable for withstanding the city's extreme weather conditions throughout the year. Their modular design allows them to be customized and personalized to meet homeowner's needs.
Cost of Building a Shipping Container Home in Portland
Constructing a home out of a single shipping container can be relatively inexpensive – costing around $10,000 for a basic model. This does not include the additional expenses that may come with converting that container into a livable home.
Despite the extra costs, the total cost of building a shipping container home is still less than the exorbitant price for an average home in the Portland area, which has risen to $542,000.
Additionally, shipping container homes are very flexible as they come in multiple sizes, reaching from 8 feet wide and 8 feet high up to 40 feet long. They can easily be stacked on top of each other to increase square footage to the homeowner's preference.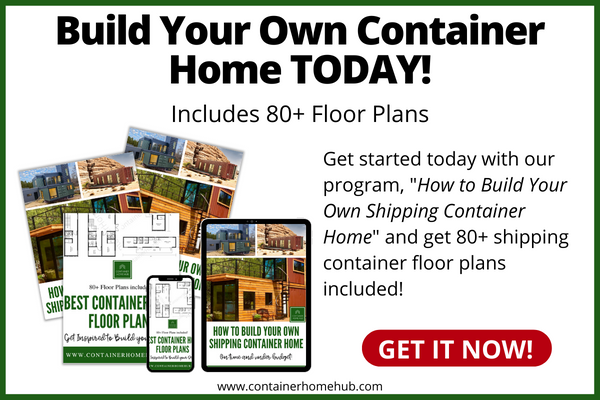 Shipping Container Home Builders in Portland
In this list, we've compiled some of the leading container home builders in Portland so you can find the experts who will help make your dreams come true.
These builders have the experience and know-how to construct your ideal home, whether you want a functional starter home or a luxurious space that is sure to impress.
Stack Homes offers an innovative approach to residential construction with their factory-built luxury modular dwellings. Their homes are made to the highest standards of quality and design and provide a sustainable option that is also quicker than traditional building methods.
Clients in the western United States, including Oregon, can customize their homes by combining or stacking multiple models to create the perfect layout.
Based in Oregon City, Relevant Buildings designs and builds prefabricated homes out of recycled shipping containers with modern features.
In addition to single-family homes, they also provide commercial buildings and multi-unit housing that provides an alternative to owning property while contributing to the development of better communities.
All units are constructed at their factory in accordance with International Building Code (IBC) regulations and inspected by the State of Oregon so they can legally be used as residences on any plot zoned for housing within the state.
With over 50 years of combined experience, the founders of Steelblox offer a wide range of building solutions that meet the needs of customers – from single-module backyard sheds to multi-story apartments and large commercial buildings.
Steelblox provides excellent insulation, making it easy to maintain consistent temperatures with minimal energy expenditure. Their net-zero construction techniques reduce the carbon impact of your home or building and create a healthier, more environmentally friendly atmosphere.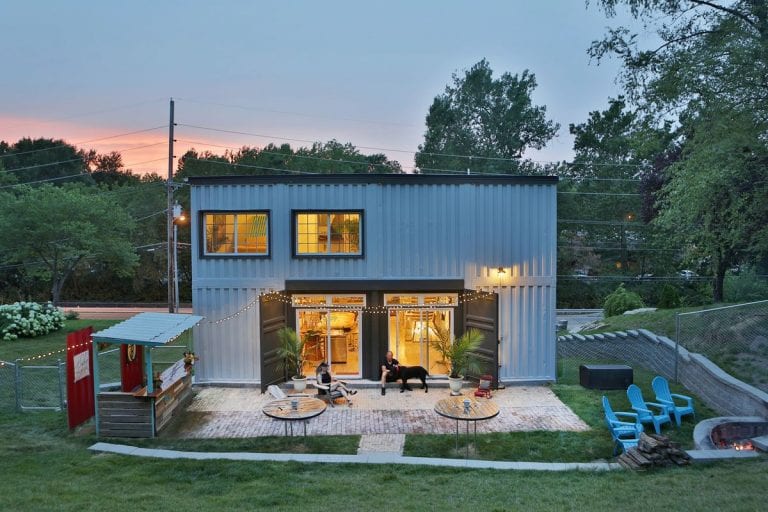 Are you searching for a reliable and cost-effective shipping container in Portland? Look no further. From new and used options in various sizes, the following providers can match you with the perfect container at a competitive price.
Shipped.com helps buyers learn what shipping container is suitable for them and help them. With over 60 depots and thousands of containers on hand, they offer great prices for shipping containers. They have online direct checkout and a digital cart to help you find what you are looking for!
McKinley strives to be the top provider of portable storage solutions in Oregon, Washington, and Idaho. They aim to provide customers with the best container sales and delivery services possible, and they're dedicated to getting it right on the first try every time. They offer 10-foot, 20-foot, and 40-foot containers for sale.
BoxPop creates innovative solutions for businesses that value space, efficiency, and portability. Their unique service uses upcycled cargo containers to turn your dreams into reality, from brewpubs to restaurants to experiential marketing activations.
With their easy assembly and connectivity, you can get your space up and running in no time.
Shipping Container Home Financing in Portland
In Portland, you can use a conventional loan to finance a shipping container house. However, since these homes are not standard, lenders may hesitate to approve the loan due to concerns about its value and whether it can serve as collateral.
To be able to acquire a loan for such a property, you need to make sure that all necessary permits and utilities have been connected so that your land has been approved.
A good credit history and effective communication with your lender can help you get financing. Additionally, don't forget to consider personal loans as a means of financing this type of home.
In Conclusion
Building a shipping container home in Portland is no doubt a challenging project, but with careful planning and research, it can be a fulfilling one. At all stages of development, shipping containers can be used as homes that combine contemporary design with green concepts, making them attractive to many aspiring homeowners today.
For everything you need to know about building a shipping container home, Container Home Hub is your go-to source. Our website provides expert advice and guides on the subject.
Also available is our new complete program that will guide you through the entire container home-building process step-by-step. Our detailed instructions make building your dream home easy!