It's no secret that traditional homes are becoming less and less affordable, which is why more people are beginning to consider shipping container homes as an alternative. Knowing how to paint a shipping container home is a great way to add some personality to your new space and protect it against the elements.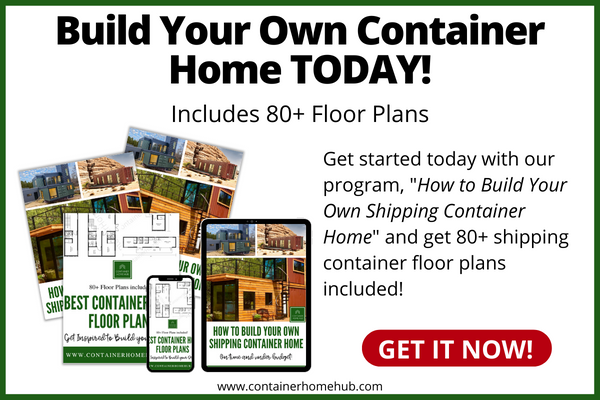 Are shipping container homes a good idea? They're all the rage these days, offering a unique and affordable way to get into the housing market while also being incredibly eco-friendly. Over a third of the world's consumers are even planning to invest more in homes that are environmentally friendly and sustainable.
The customizability of shipping container homes is one of the advantages that people often overlook. They are also stackable for a larger home and are made with high-quality materials that make them durable and long-lasting to withstand extreme weather.
Painting your home is an ideal way to start customizing it. In this detailed guide, we'll go through the steps involved in painting a container home. We'll cover the preparation process, how to find the best paint, and some pro tips to achieve a professional-looking paint job. Let's get started!
3 Reasons to Paint a Shipping Container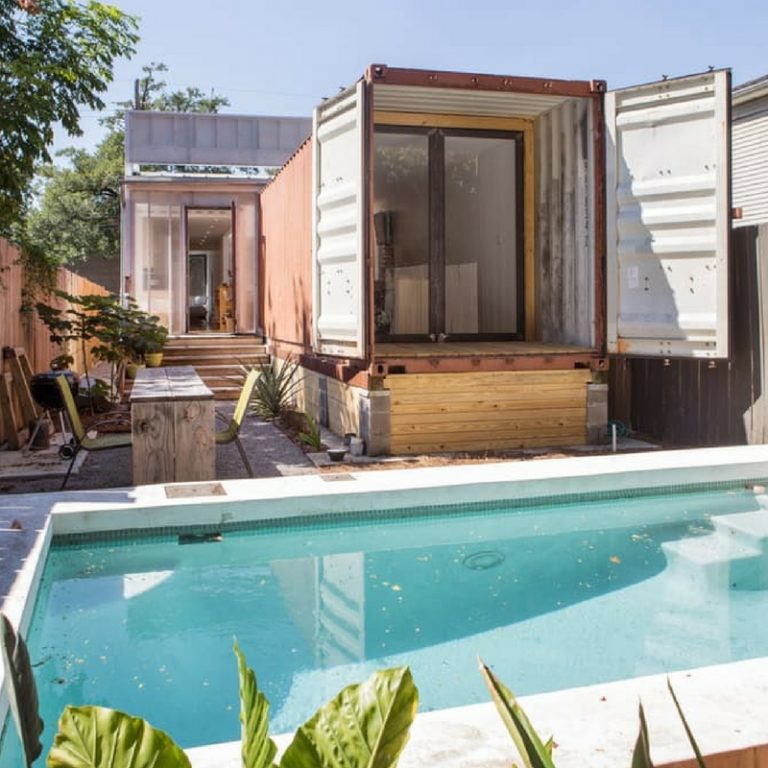 Painting your shipping container has multiple benefits. If you take the time to do it correctly, your end result will be a high-quality and durable finish.
Here are some common reasons to paint a shipping container.
Aesthetics
A fresh coat of paint can drastically improve the appearance of your shipping container home. It's a major part of achieving the aesthetic you want for your home, as well as fitting its surrounding environment. Your home will look much more polished if you cover the labels that are printed on its wall panels.
Additional Protection
Painting a shipping container's exterior can help seal and protect it from rust and weathering. With proper care, a painted shipping container home can last a long time. It may also be beneficial to re-paint it every few years to maintain its protection.
Helps with Insulation
By using the right type of paint, such as a thick coat of paint-on insulation, you can help keep the heat inside your shipping container home during the winter and outside during the summer. This will make your family's living experience more comfortable.
Steps to Paint a Shipping Container
When painting a shipping container, the preparation process is key. Here are a few tips to help make sure your shipping container looks great and lasts for years.
Clean Your Container
Before painting your container home, it is necessary to clean it thoroughly. Clean the surface of the shipping container with a degreaser or detergent to remove any dirt, dust, or oil. By far, pressure washing is the most common and effective method. If this is not done, the paint may not adhere properly and could peel off over time.
Some homeowners also invest in a sandblaster to ensure their container has a smooth, uncorroded surface. With sandblasting, high-pressure air expels particles at the surface, making it uniform and removing flaking paint and rust.
However, sandblasting can remove the protective layers that were already present and is an expensive investment. Whichever method you prefer, cleaning your container helps make for a more polished paint job.
Prime Your Container
Painting a shipping container requires priming first. A metal primer helps seal the surface of the metal and provides a smooth base for the paint to adhere to. In addition, this process helps to cover up any blemishes or imperfections that may be on the surface of the metal. Make sure to use a high-quality primer that will provide good coverage.
Choose the Best Paint
The right paint can make or break the appearance and durability of a container home. Make sure you choose marine-grade acrylic paint with superior durability and weather resistance. With a variety of colors available, you choose one that fits the aesthetic of your home.
Paint Your Shipping Container
After the primer has dried, you can start painting your shipping container. A roller, brush, or airless spray can be used to apply the marine-grade acrylic paint. Ensure that you apply several coats, at least two, and allow each coat to dry completely before applying the next.
Reminders When Painting a Shipping Container
Ready to paint your shipping container home? Take a look at these helpful reminders before you begin your next big DIY project:
Always use a respirator and wear gloves when painting to protect your skin and help filter out harmful chemicals in the paint.
Note that approximately three gallons are required to cover one coat in a 20-foot container, and around five gallons are required for a 40-foot container.
If you apply the paint using a spray rather than a brush, you can reduce the amount of paint you need by roughly 25%.
It may take one month to complete the entire painting process of your container home, assuming that you spend at least one week cleaning the inside surface of the container to remove rust before painting the container with several coats.
The paint used on shipping containers can last five to ten years if properly sealed, so you can still reuse it when it is time to repaint your shipping container home.
Final Thoughts
A major DIY project like painting your home may take some time to complete, but the results are rewarding. You can save money and gain valuable knowledge by learning how to paint a shipping container.
Interested in learning more about the benefits of having a container home? Take a look at our FAQ guides here. If you want to get inspired for your next dream home, be sure to check out our featured shipping container homes.