Looking for an affordable and unique housing option in Los Angeles? Look no further than shipping container homes!
These innovative homes have become increasingly popular due to their modern design and cost-effective construction.
In this article, we will explore the benefits of choosing a shipping container home, discuss the average costs involved, and provide information on reputable builders in the Los Angeles area.
Discover why a shipping container home might be the perfect choice for you.
Key Takeaways
Shipping container homes are becoming increasingly popular for their cost-effectiveness and sustainability. They offer a modern and stylish living experience.
Shipping containers provide a cost-effective option that can save you money on construction and maintenance. They offer a unique and creative living space without breaking the bank.
Container homes can be designed with energy-efficient features, such as solar panels and insulation, to further reduce your environmental impact.
Building a shipping container home in Los Angeles is an exciting and customizable process. You have the freedom to design and personalize your home according to your preferences and needs.
In Los Angeles, you have the option to build your own shipping container at home or work with a professional builder.
Hiring a professional builder can guide you through the construction process. Take the time to research your prospective builders before making a decision.
It's your responsibility to make sure your container home meets the necessary regulations. This may include the California Energy Code, the Accessibility Regulations of the Los Angeles Building Code, and the Los Angeles Green Code.
What Is a Shipping Container, and Why Is It Popular?
A shipping container home is a type of modern home built using repurposed shipping containers, typically made of steel.
These containers were originally used to transport goods across the world. Now, they have been transformed into unique and eco-friendly homes with some creativity and skilled builders.
There are a few reasons why shipping container homes have become popular. Firstly, they offer a more affordable housing option compared to traditional homes.
Second, repurposing old shipping containers that would otherwise go to waste is also environmentally friendly. It's a win-win situation for both your wallet and the planet.
What makes container homes even more appealing is their versatility. They can be customized to fit various needs and styles, making them a great option for those looking for an innovative and sustainable housing solution.
Whether you want a cozy cabin in the woods or a modern urban dwelling, a shipping container home can be adapted to your vision.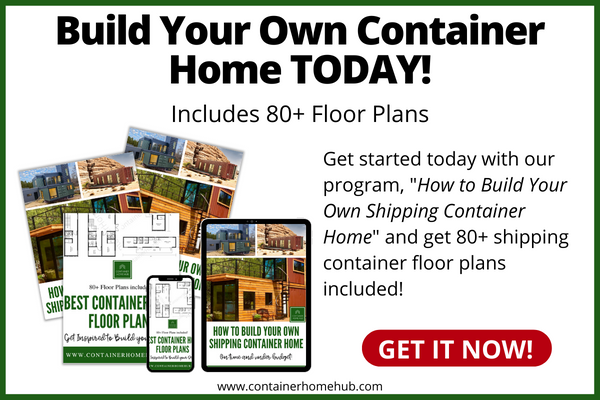 Why You Should Consider a Shipping Container House in Los Angeles
Are you looking for a unique and modern style of living in Los Angeles? Consider the advantages of bringing a shipping container home.
Los Angeles is known for its diverse and innovative architecture, and a shipping container home can be a great addition to the residential home landscape. These homes are visually appealing and offer a fresh and contemporary look.
Plus, they're affordable. Shipping containers are relatively low in cost, and their modular nature allows for easy construction and customization. You can create your dream home at a fraction of the cost of a traditional house.
You can also expand the square footage by adding multiple containers, giving you the freedom to create the space you need.
Whether you want a cozy one-bedroom or a spacious family home, a shipping container can be transformed to suit your needs.
Living in a shipping container home in Los Angeles means embracing a unique and sustainable lifestyle.
Cost of Building A Shipping Container Home in Los Angeles
While the average cost of building a traditional home in LA is a staggering 1.35 million dollars, most container homes in California cost an average of $184,000. This makes them a much more affordable option, especially for those on a budget.
Choosing a shipping container home can help you save money and have more resources available for custom touches and features. With the extra funds, you can make your container home truly your own.
Another advantage of building a container home in LA is the availability of shipping container home builders and containers for sale in the area. This makes it easy to find the materials you need to build a home that suits your needs.
Container homes are often prefabricated and modular, which further helps to keep costs down. This means that the construction process can be more streamlined and efficient, saving you time and money.
If you're looking for an affordable and sustainable housing option, building a shipping container home in Los Angeles is definitely worth considering.
Shipping Container Home Builders in Los Angeles
Looking for shipping container home builders in Los Angeles? You're in luck! Los Angeles is a city that embraces innovative and sustainable living solutions, making it the perfect place for building a shipping container home.
These builders have extensive experience working with shipping containers and can guide you through the entire construction process.
They can help you find the ideal storage container, handle the construction, and add the finishing touches to create your dream home.
With their expertise in shipping container home construction, you can trust that your project will be handled with precision and care.
Here are some builders you can choose from:
Living in a Container
Living in a Container is a boutique builder in Los Angeles that specializes in shipping container homes.
They have experience constructing a variety of container homes, including one in downtown LA that was completed in just 48 hours.
Their main goal is to provide you with the perfect container home, and they are willing to collaborate with you on the design process.
With a team of talented designers and builders, Living in a Container has established a strong reputation in the Los Angeles area, making them an excellent choice for first-time homeowners looking for a unique living space.
SteelBlox
SteelBlox specializes in crafting shipping container homes in Los Angeles, with a strong emphasis on design.
Their passion lies in creating stunning structures that align with the mid-century modern style. If you appreciate the elegant simplicity and clean lines of this aesthetic, SteelBlox is the ideal builder for you.
Their meticulous attention to detail and brilliant design expertise will result in an extraordinary home for you and your loved ones.
Things to Consider When Choosing A Builder For Your Container Home in Los Angeles
Choosing the right builder is important for constructing a high-quality container home in Los Angeles. Here are key factors to consider when selecting a builder for your project:
Experience and Expertise
Look for a builder who has experience in building container homes specifically. They should have a portfolio of past projects to showcase their expertise in designing and constructing container homes.
Reputation and Reviews
Check online reviews and testimonials from past clients to get an idea of their reputation. Look for builders with positive feedback and a track record of delivering high-quality work.
Compliance with Building Codes
Ensure that the builder is knowledgeable about and compliant with local building codes and regulations in Los Angeles. This is so you can avoid any legal issues and ensure the safety and structural integrity of your container home.
Customization Options
Consider your design preferences and requirements. Choose a builder who offers customization options to tailor the container home to your specific needs and style.
Budget and Cost
Discuss your budget with the builder upfront and get detailed cost estimates for your container home project. Make sure there are no hidden costs or surprises during the construction process.
Timeline and Project Management
Inquire about the builder's estimated timeline for completing the project and their project management processes. Efficient project management will ensure a smooth and timely construction process.
Sustainability and Energy Efficiency
If sustainability is important to you, ask the builder about their approach to energy efficiency and sustainability in container home construction.
This may include using eco-friendly materials, incorporating renewable energy sources, and implementing efficient insulation and HVAC systems.
Collaborative Design Process
Find out how involved you can be in the design process. A builder who encourages collaboration and accommodates your ideas and preferences will help create a container home that truly reflects your vision.
Maintenance and Aftercare
Discuss the builder's approach to maintenance and aftercare services. Understand how they handle any potential issues or repairs that may arise after the completion of the project.
Shipping Containers For Sale in Los Angeles
Looking to buy a shipping container in Los Angeles? You have plenty of options! In Los Angeles, there's a wide selection of shipping containers available for sale.
Shipped.com
Shipped.com is here to assist buyers in finding the perfect shipping container.
The user-friendly website features a digital cart to make your search easy and efficient. With over 60 depots and thousands of containers on hand, they offer great prices for shipping containers.
Western Container Sales
If you're looking for a local company to build your shipping container home in Los Angeles, consider Western Container Sales.
They're based in LA and have a proven track record of delivering containers throughout the region. Not to mention, they offer a generous five percent discount for those ordering two or more containers.
So, if your home requires multiple containers, they're definitely worth considering.
ConexWest
ConexWest, based in Los Angeles, delivers premium containers nationwide. They specialize in crafting bespoke containers for homes, allowing customers to bring their unique design visions to life.
With ConexWest, the process is hassle-free and guarantees a seamless build.
Financing A Home Made of Shipping Container in Los Angeles
If you're looking to finance a shipping container home in Los Angeles, it's recommended you find lenders who specialize in this type of construction project.
Traditional banks may not be familiar with the process, so seek out lenders who understand the unique challenges and requirements of building a shipping container home.
When approaching lenders, make sure you have a detailed construction plan in place. This plan should include information about your chosen builders and the location of your plot of land in Los Angeles.
Having a well-thought-out plan shows your commitment and seriousness towards the project, which can increase your chances of securing financing.
Working with lenders who've experience in financing shipping container homes in Los Angeles can help you overcome any potential obstacles.
These lenders understand the specific nuances of this type of construction and can guide you through the financing process.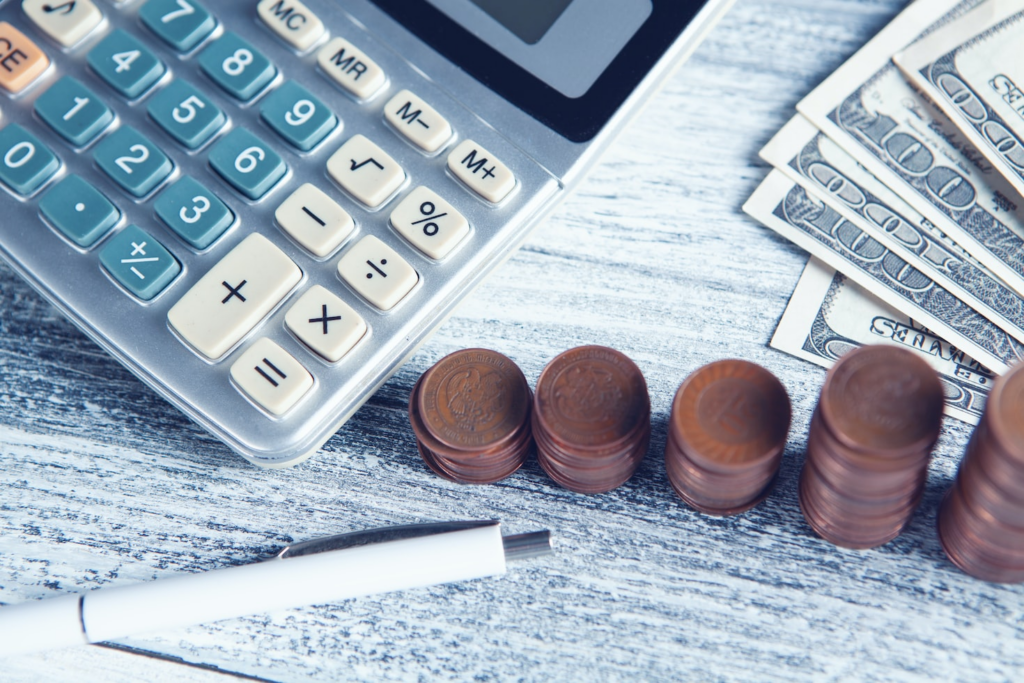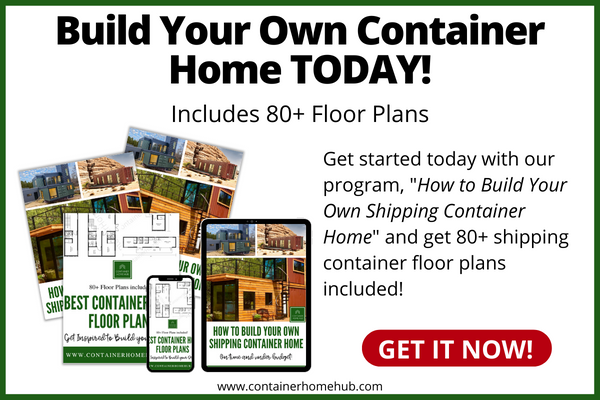 Shipping Container Home Insurance in Los Angeles
While finding insurance for a unique home like this may seem challenging, there are steps you can take to increase your chances.
Start by keeping track of your spending and getting your home appraised by a professional after it's built. This information will help your insurance agent find a policy that can adequately protect your home and your family.
Think about the potential risks and costs involved. Insurance can cover damages caused by natural disasters, theft, or accidents. It can also provide liability protection in case someone gets injured on your property.
Obtaining insurance for your shipping container home can help you have peace of mind knowing that your investment is safeguarded.
Insurance ensures that you're financially protected in case of unexpected events that could damage or harm your home.
Legalities Around Los Angeles Shipping Container Homes
Building and insuring a shipping container home in Los Angeles involves considering the legal requirements.
In California, you can legally construct a shipping container home as a residential or accessory dwelling unit (ADU). However, there are specific regulations you must follow.
To comply with the law, the cargo containers used for housing must meet height, setback, and lot coverage requirements for accessory structures.
Make sure that your container building adheres to the California Energy Code, Accessibility Regulations of the Los Angeles Building Code, and the Los Angeles Green Code. You must also follow fire department regulations if applicable.
As a homeowner, it's your responsibility to make sure that your shipping container home meets all relevant building codes and regulations.
This ensures that you won't encounter any legal issues down the road. Taking the time to understand and comply with these legalities will help you enjoy your container home with peace of mind.
Final Thoughts
Building a shipping container home in Los Angeles is an exciting and customizable process. You have the freedom to design and personalize your home according to your preferences and needs.
Whether you want a small and cozy space or a larger and more spacious layout, the possibilities are endless.
Working with a professional builder can help you navigate the construction process and ensure that your vision becomes a reality.
If you want to learn more about container homes, feel free to browse through our guides here.