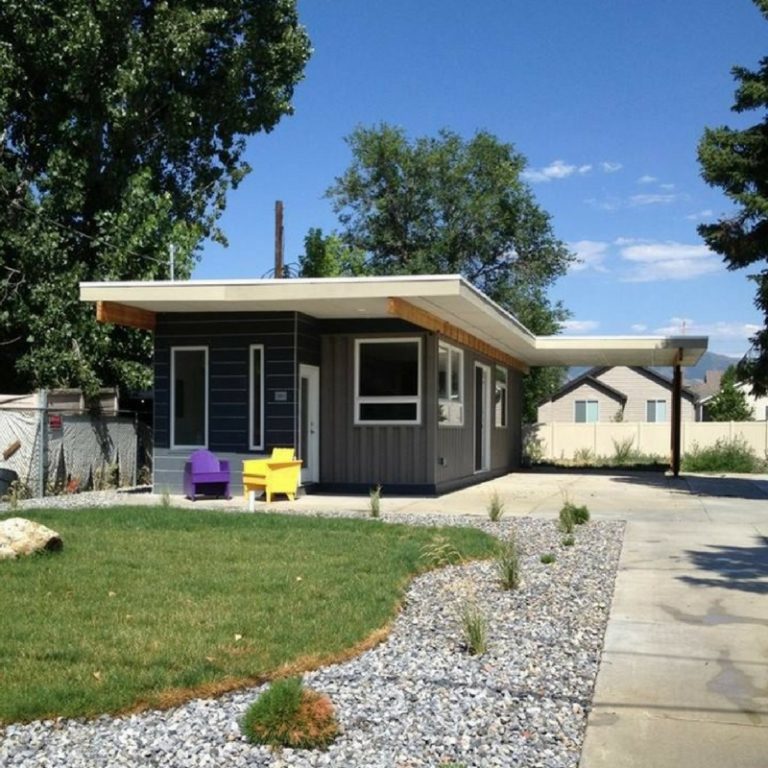 Whether you're eager to try out tiny home living or you're simply looking for affordable housing in Texas, a shipping container home in Dallas or Fort Worth could provide the perfect solution. You'll have the bare bones of the structure as a starting point, which you can then add to and tailor to meet your preferred specifications. If that sounds good to you, keep reading to learn all about building a shipping container home in Fort Worth or Dallas, including top benefits, associated costs and where to source materials and insurance.
What is a shipping container home?
Container homes are made from one or more recycled shipping containers, saving you time on building a frame for your home from scratch. Single-story residences are often built from a single container and so retain the standard rectangular shape. Meanwhile, bigger homes may combine multiple shipping containers for a more unique configuration with separate compartments. Given their portable design, shipping containers can also be stacked on top of each other to create a second floor if you'd like more space. Alternatively, a concrete basement can be carved out beneath your home as part of the foundation.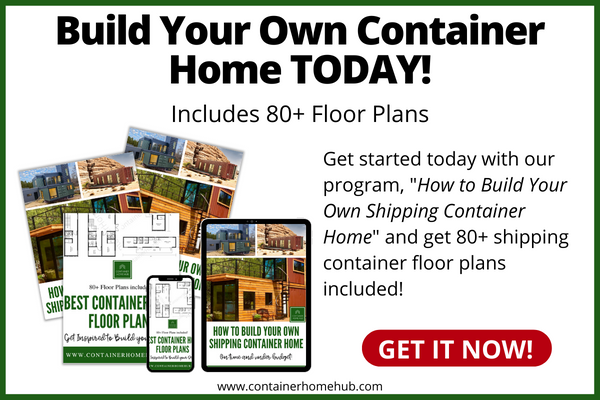 What are the benefits of building a container home in Dallas / Fort Worth?
There are many advantages to building a shipping container home in Dallas or Fort Worth. They are relatively inexpensive, come pre-assembled for simple conversion and are eco-friendly as they're made from pre-used units. Container homes can also be adapted to a variety of climate conditions, which is key during hot and humid Texan summers. And once the sides have been shored up, they will even stand up to Tornado Alley's mighty gusts.
Of course, owning rural home on the outskirts of Dallas has other perks. As a metropolitan business hub, home to several major sports teams, multiple universities and the 4th largest concentration of Fortune 500 companies the US, the Dallas/ Fort Worth area offers a host of opportunities for its residents. But not everyone wants to live in the big city. If you fall into that category, building a shipping container home in a leafy suburb will put you close to the heart of the action, while far enough away to leave the rat run behind at the end of the day.
Cost of building a shipping container home in Dallas, Texas?
Curious to know how much building a shipping container home in Dallas or Fort Worth will set you back? While a traditional Texan build costs around $155 per square foot –$310,000 – for an average family home, you can buy and convert a shipping container for anywhere between $15,000 – $45,000. The final cost will depend on the size of the property, the plot of land it sits on and the interior fixtures and fittings you choose to add during the conversion.
Shipping container home builders in Dallas / Fort Worth
Bob's Containers
Based in Austin, Bob's Containers supply a wide range of custom shipping container homes in Fort Worth and Dallas. This includes 20 and 40ft models, multi-unit designs and ready-to-ship models created from a portfolio of proven floor plans. If you have something specific in mind, quotes for custom homes are also available, along with advice and support at every stage.
CargoHome
Established in 2016, CargoHome is a family-run tiny home building company that specializes in converting shipping containers into comfortable dwellings. With many years in the trade, they have a variety of tried and tested designs to choose from, including three standard container models with customizable cladding, flooring and paint colours to suit your tastes.
Premier Construction Group
Located east of Dallas, Premier Construction Group build container homes throughout Texas. Each design can be fully tailored to meet your needs using 3D design software to visualize your dream home and make any adjustments before construction starts. Various container sizes are available, all thoroughly cleaned and finished to a high standard.
Alternatively, if you're looking to keep costs down, you could do some of the work yourself. Not sure where to start? Download our Container Home Hub guide for expert tips and advice to help you with everything from creating floor plans to avoiding common pitfalls.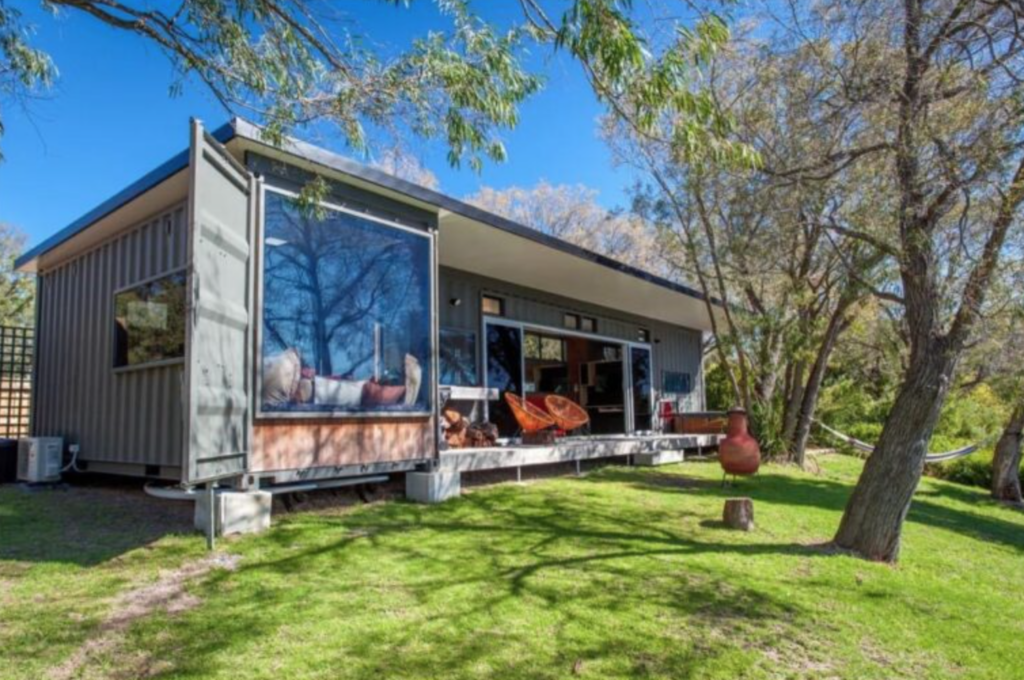 ContainerKing
Since 2006, ContainerKing has supplied affordable and well-maintained shipping containers across Texas. Made from anti-corrosive steel with robust plywood flooring and delivered in as little as 24 hours, each new and used model provides the perfect shell for a shipping container home in Fort Worth or Dallas. Models with modifications are also available.
Twisted S Containers
Twisted S Containers is a family-operated shipping container supplier serving the greater Dallas area and surrounding regions. Their range includes 20 and 40ft steel containers, all watertight and with minimal rust for long-lasting durability. Plus, once you've found the right model for you, their team is available to deliver the container to your plot 7 days a week.
Container home financing in Dallas, Texas
Classic Bank
With multiple offices dotted throughout the Austin area, Classic Bank has been providing financial support for residents of Central Texas for over a century. Their services include personal and business loans, as well as mortgages and agricultural loans to fund your shipping container home in Dallas or Fort Worth.
Lonestar Ag Credit
Located in Fort Worth, Lonestar Ag Credit is a well-established lender specializing in ranch and farmland financing in the Silicon Prairie region. That includes supplying funds for new land acquisitions, real estate renovations, and brand new construction projects in rural areas.
Where to find container home insurance in Fort Worth
Finding insurance for your custom shipping container in Fort Worth or Dallas can be tricky. The reason for this is that many insurers aren't sure how to value a non-standard property. However, it's vital that you find the appropriate coverage for your home, especially since the region often experiences the backlash of Central Texas' tornado season.
The best way to approach your search for Dallas homeowners insurance is to get your property valued by a professional appraiser first. Start by recording everything your spend on the build and any changes you make to improve the container's structural integrity. You can then use this to gain a realistic valuation to present to your preferred insurer.
Conclusion
If you would like more guides like this one, alongside a gallery of designs to inspire your own floor plan, be sure to check out the rest of ContainerHomeHub.com. You'll also find tips for installing foundations, heating and more for your shipping container home in Dallas.