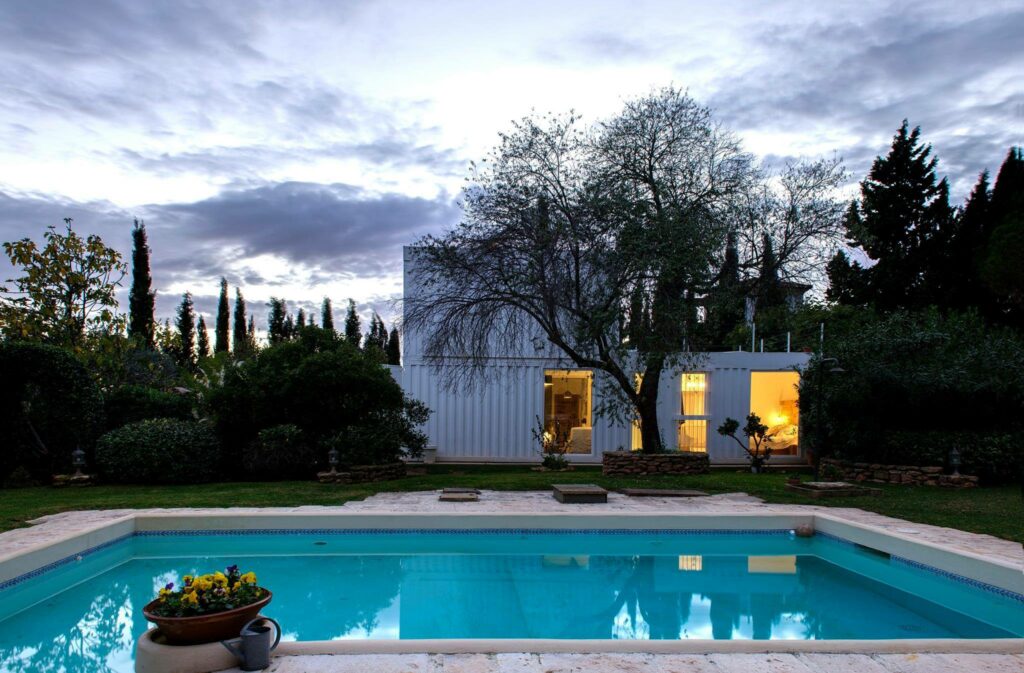 Looking for an alternative to traditional housing in Austin? Then a shipping container home may be right up your street. Eco-friendly and highly cost-effective, these unique dwellings are developed from recycled materials into custom homes that cater to your needs. Better still, as the basic structure is already intact, they are significantly quicker to build than stick frame and brick-and-mortar houses. Interested in learning more? Read on as we share everything you need to know about building a shipping container home in Austin, Texas.
What is a shipping container home?
Container homes are sturdy steel structures with one or more renovated shipping containers. Smaller properties made from a single container are typically 8ft x 20ft in size and offer an open-plan tiny home that mimics a small studio apartment. Larger designs, on the other hand, incorporate several containers in various configurations, with the metal walls acting as dividers between each room.
During the build, you can also expand a shipping container home in Austin, Texas, by adding a basement as part of the concrete foundation. Alternatively, due to their stackable design, you could place a second container on top of the one at ground level to create an extra story.
Why build a shipping container home in Austin?
Home to almost one million residents and multiple Fortune 500 companies, including Intel, Amazon, and Tesla, Austin is the capital of Texas and a leading technology hub. The city is known for its thriving music scene, university, and sports teams, plus its long hot summers.
However, Austin also boasts numerous lakes, rivers, parks, and hilly suburbs. So, if you'd like to live close enough to attend regular soccer matches at the Q2 Stadium or enjoy the Austin City Limits Music Festival every October, you don't have to live in an urban zone.
Instead, owning a shipping container home on the outskirts of Austin offers the best of both worlds. This way, you can travel into the city for work or leisure while retaining a semi-rural homestead nearby – all at a fraction of the cost of building a regular home.
Cost of building a shipping container home in Austin, Texas
So how much does a shipping container home in Austin cost? Well, this will vary based on a number of factors, including the size of the property, the type of foundation you choose, the cost of connecting utilities in your area, and the internal fixtures and fittings you install.
With that in mind, the cost of building a container home generally falls between $15,000 to $50,000, depending on the spec. In contrast, building a traditional house in Austin costs $290,000 on average. And, as you'll be building it from scratch, it will take much longer to reach a livable standard. As such, container homes are best if you want to move in quickly.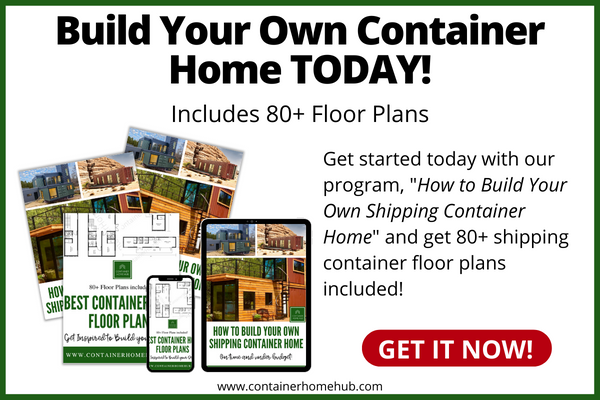 Shipping container home builders in Austin
StackHouse Container Homes
Based in Cedar Park, StackHouse Container Homes specializes in creating sustainable, custom container homes that adhere to all Texas building codes. Led by a builder with over 20 years of experience in the industry, they can support you from initial design through to construction. So whether you're looking for a residential home or a designated office space, they can work to any size and specification to meet your needs.
Bob's Containers
Located on the edge of Austin in Del Valle, Bob's Containers supply 20 and 40ft containers, alongside kitting out multi-unit container homes and workspaces. Choose from a range of ready-to-ship models that utilize popular floor plans, or opt for an entirely bespoke design. Either way, all shipping container homes they create come with insulation, electrics, and essential fixtures like kitchen cabinets, a stovetop, and a bathroom suite, included in the price.
Container Places
Made up of an expert building and real estate team with more than 25 years of experience, Container Places has recently moved into the container home renovation business. Based in Austin, their aim is to create affordable, energy-efficient homes that meet or exceed local building regulations. Browse their catalog of pre-existing plans for inspiration, or design your own. And, if required, they can also source a suitable container on your behalf.
Alternatively, if you're working on a tight budget or you'd like to try your hand at building your own shipping container home in Austin, Texas, we've got you covered. Our Container Home Hub guide is packed full of tips from experienced alternative home builders to support you through the renovation process and help prevent costly mistakes.
Check ThopTV
Shipped.com helps buyers learn what shipping container is suitable for them and help them. With over 60 depots and thousands of containers on hand, they offer great prices for shipping containers. They have online direct checkout and a digital cart to help you find what you are looking for!
West Gulf Austin
With offices in Austin, Dallas, and Houston, West Gulf is the biggest shipping container supplier in Texas. They stock a variety of sizes, including standard 20ft and 40ft models, as well as high cube-style containers. In addition, their experienced team offers modifications such as exterior painting, electrical setup, and installation of windows and doors. For standard models, your container will be delivered within 5-7 working days.
TexBox
Located in Austin and run by a local team, TexBox stocks a wide range of containers and other storage solutions for hire or purchase. All models are wind and watertight, come with hardwood floors and can be delivered to local addresses within 24 hours. There's a choice of 20ft or 40ft long containers to suit your design, plus the option to upgrade to a one-trip only container if you'd prefer a like-new model.
Financing a shipping container home in Austin, Texas
Capital Farm Credit
Established in 1916, Capital Farm Credit is the biggest agricultural lending cooperative in Texas. Their flexible credit services include home loans for buying, building, or refinancing a rural property, which includes metal homes like containers and barndominiums. There are no acreage restrictions either, so whatever size your plot of land and however large your shipping container home is in Austin, there are funds available.
Classic Bank
With numerous locations across the Austin region, Classic Bank has been offering financial assistance to local residents for more than one hundred years. This includes standard mortgages, commercial real estate and farm loans, and a range of other personal and business loans too. As such, they're well-placed to help you fund your custom home build.
Where to find insurance for a container home in Austin
Located on the southern tip of Tornado Alley, Austin doesn't often fall victim to tornadoes like cities in northern Texas. However, supercell thunderstorms can occur several times a year across the city. Due to this, it is crucial to shore up your shipping container home in Austin to withstand strong winds and heavy rain and to insure it in case the worst happens.
To make the process of arranging the right home insurance easier, we suggest recording everything you spend during the build. This can then be used by a professional valuer to estimate your property's worth, ready for an insurer to calculate your premium.
Conclusion
If you want to read more guides like this one, don't hesitate to check out the rest of ContainerHomeHub.com. On our blog, you'll find everything from floor plan ideas to advise for choosing the best doors, insulation and heating options for your shipping container home in Austin.