If you have ever considered building your own home, you know what an exciting prospect it can be. With so many options when it comes to the design, layout, and style of a custom home build, you can create something that is truly unique and perfectly suited to you and your family's needs. There are so many things you can do to customize a home if you build it from the ground up and it is a great opportunity to have a home you can be happy in for years to come.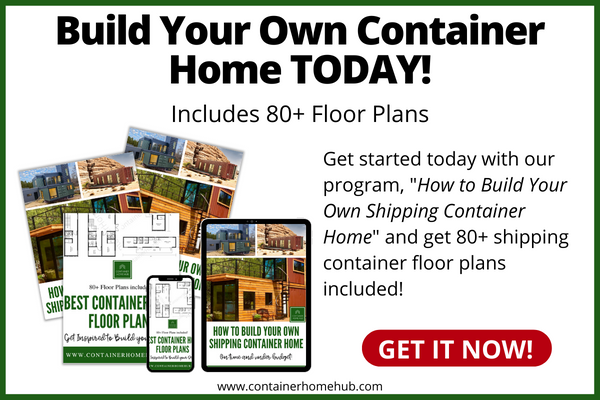 However, if you have ever looked at what it takes to build a home from scratch, you know how difficult it can be to get a project like this up off the ground. Because of this, you may have given up on the idea as soon as you realized how hard it was.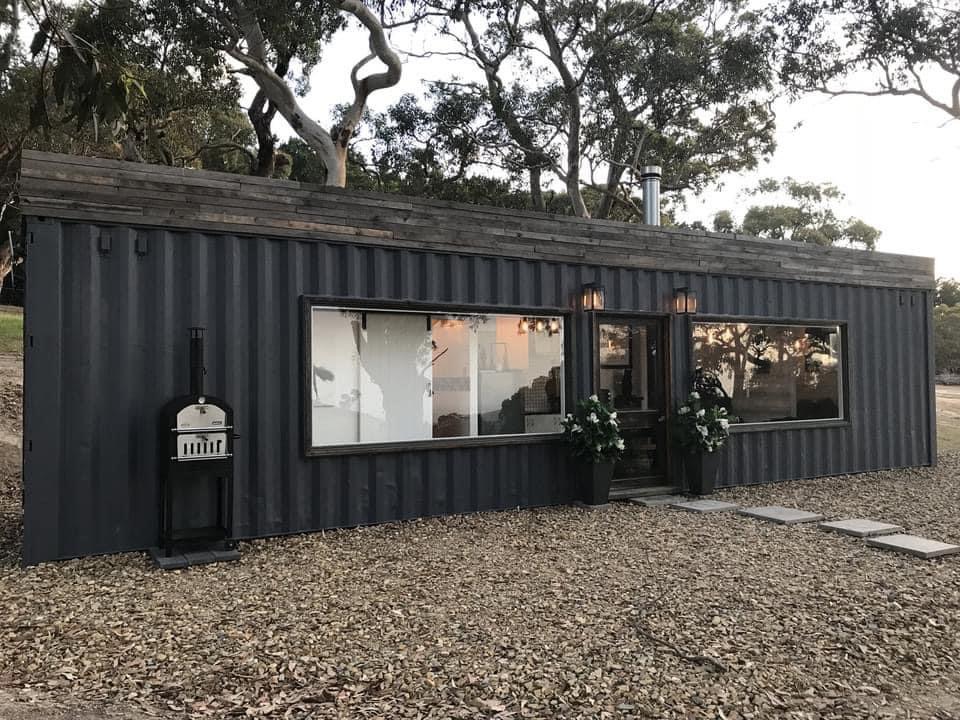 That's why building a container home in Utah is such a great option for so many people. With many banks and builders finally starting to see the value in the alternative housing market, there has never been a better time to get a home like this started. Tiny homes, van life, and barndominiums are taking the world by storm and there are more opportunities than ever to get your custom home built.
In this guide, we have laid out everything you need to know about building a container home in Utah. By understanding what a project like this takes and what needs to happen in order for it to be successful, you can give yourself a much better chance at getting your custom home built.
What Is a Container Home and What Are Some of the Advantages?
A shipping container home is a house that is built using the structure of metal shipping containers. These containers are usually used to ship goods across the world on trains and boats but they are also the perfect size and shape to use as a basic structure for a unique and beautiful home. They can be used as a single container home or many of them can be put together to create all kinds of layouts and styles. There is almost no limit to the kind of container home in Utah that you can build with some ingenuity and a few shipping containers.
One of the major benefits of building a container home in Utah is the fact that it can be so much cheaper. Because the basic structure of the home is already built into the shape of the container, you don't have to build a structural frame of the house like you would with a traditional home. This cuts the amount of labor and the number of materials that you need in half and can save you a lot of money in the long run.
One of the other advantages of a container home in Utah is their style. Because of the symmetrical, rectangular shape of the containers, you can end up with a very modern and interesting design with your home. If you are a fan of the mid century modern look, a container home in Utah could be the perfect option for you.
Cost of Building a Container Home in Utah
Once you have decided to build a container home in Utah, you will then want to figure out what your budget is. This is usually done by the square foot with a large project like a container home. One of the benefits of this is that you can figure out how much home you can afford as well as how big your plot of land needs to be once you decide to build. The cost per square foot will also determine the floor plan of your container home in Utah.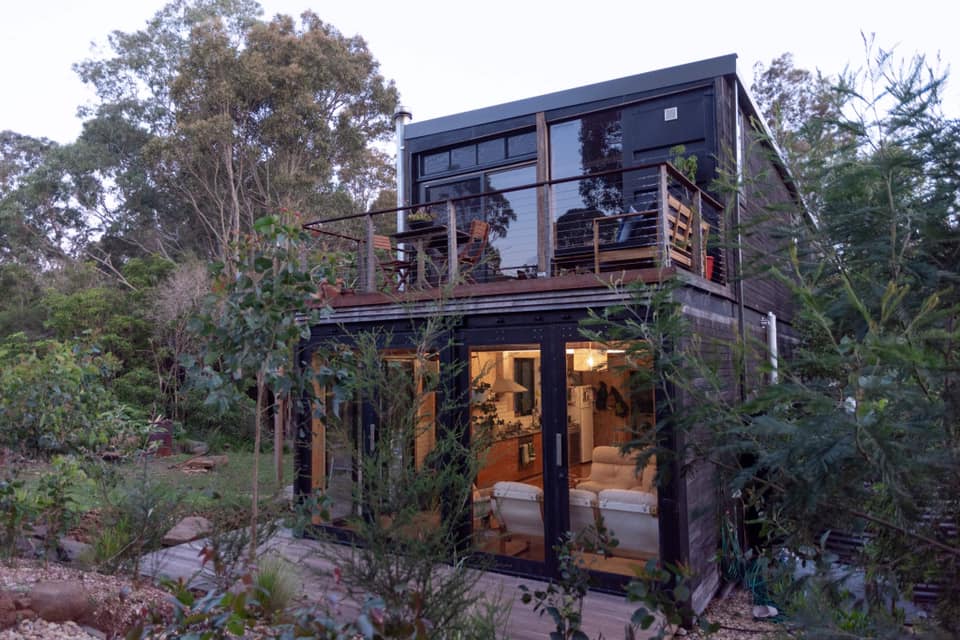 The cost of building a traditional home in Utah is around $142 per square foot. One important consideration to make with this number is that it doesn't include any of the finishing work or furnishings you will need in order to make your custom home livable. If you want these things, you will need to add some extra money to your budget, which can quickly add up.
The cost of building a container home in Utah, on the other hand, is quite a bit less. You can get a container home built for around $105 per square foot. With this extra money on your actual structure, you can get all the finishing work you want and make your home as customized as possible.
Container Home Builders in Utah
If you have decided on a budget, you will then need to figure out who you are going to hire to build your container home in Utah. While you can absolutely do some of the work yourself, it's important that you find a builder who can help you make sure that it is in compliance with all local building codes and zoning laws. The construction business can be tricky, but if you know what to look for, you can find the perfect builder for your project.
One of the most important things to look for in a builder for your container home in Utah is experience. A container home has a very different building process than a traditional home and it is important that you find someone who knows the difference and how to navigate this kind of project. If possible, find a builder who specializes in container homes and has built many of them before.
One of the other important things to look for in a builder for your container home in Utah is good customer service. If your builder can't deliver a good experience, they are not someone that you should be working with on such a personal project. Look for reviews of any builder you are thinking of hiring to make sure that their previous clients were happy with their work and content with the entire experience. To help you get started, we have put together a short list of some of the best builders for your container home in Utah.
Jem Shipping Container Homes
Jem Shipping Container Homes has an expertise in shipping container homes and delivers for both residential and commercial applications. If you want to work with a builder who knows the ins and outs of this kind of project, they could be a great choice.
Eco Box Fabricators
Eco Box Fabricators is not only dedicated to building shipping container homes, they believe in the sustainability of this kind of home and how it can change the world. If you are interested in a container home in Utah because of the affordability, they could be the right choice for you.
Mod3 Design
Mod3 Design is a high-end firm for your container home in Utah. If you are looking to build a home that is impeccably designed and unlike anything you have ever seen before, they can help you realize that dream.
Shipped.com helps buyers learn what shipping container is suitable for them and help them. With over 60 depots and thousands of containers on hand, they offer great prices for shipping containers. They have online direct checkout and a digital cart to help you find what you are looking for!
Container One
Container One has been in business for 28 years providing shipping containers to both residential and commercial customers. Container One prides itself on its low prices, a 5-year structural guarantee, and a variety of sizes and shipping container qualities.
Western Container Sales and Rental
Western Container Sales is a division of Railbox Consulting and is employee-owned and operated. They are one of the largest buyers of used shipping containers throughout the United States. They offer containers to their customers at wholesome mark-up pricing and make the process of buying easy.
Conex Depot
Conex Depot provides friendly service to their customers to help them find the shipping containers they are looking for at the best price. Because of their long-established business relationships, they are able to find inventory throughout the entire world.
Container Home Financing in Utah
Western AgCredit
Western AgCredit understands the needs of the community in Utah. They can help you get the financing you need and will work with you to make sure the terms will work for you in the long run and that they are sustainable.
Rock Canyon Bank
Rock Canyon Bank is a locally-owned community bank that understands what it takes to get a project like yours up off the ground. They offer all kinds of construction loans and you are sure to find one that is going to work for you.
Container Home Taxes in Utah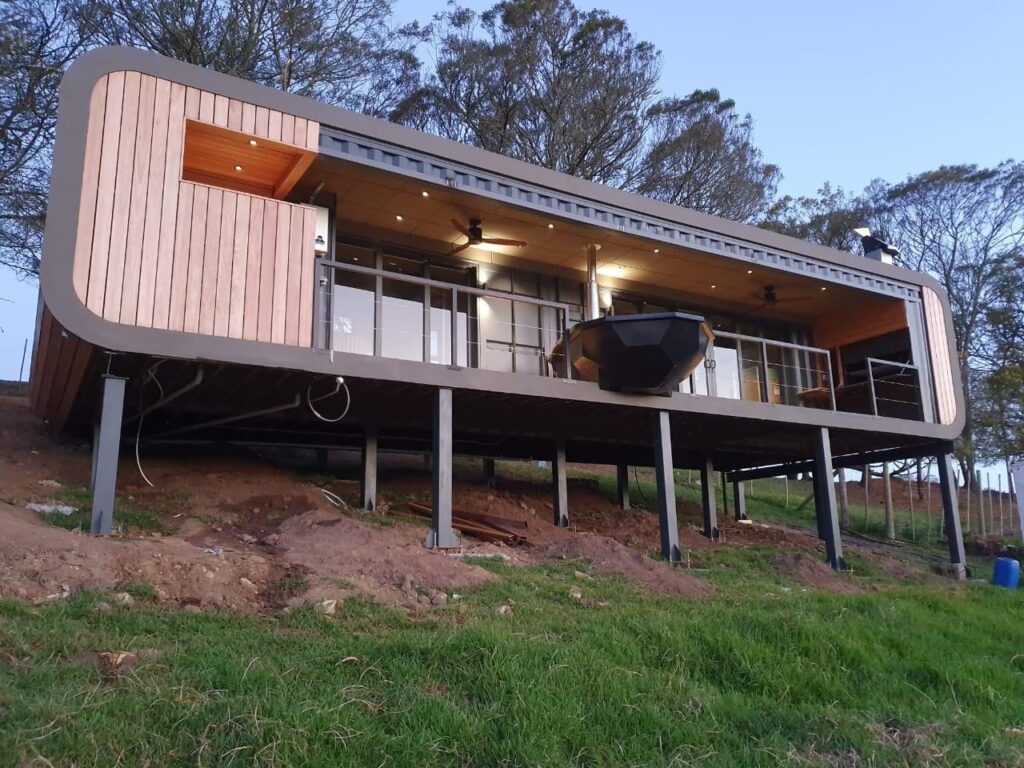 You will need to pay taxes on your container home in Utah just like you would for a traditional home. However, because of the unique makeup of your home, you may have to pay different rates than you would with a traditional home. If you aren't sure, you can work with a local tax assessor and they can take a look at your container home in Utah and let you know what you should be paying every year.
Where to Find Container Home Insurance in Utah
You should be able to find insurance for your container home in Utah just like you would with a traditional home. However, some companies might not quite know how to insure your home and it might be difficult to find the right coverage. An insurance agent can help you make sure that you and your new home are covered with the right policy.
Container Home Floor Plans in Utah
The floor plan is one of the most important things you will work on with your container home in Utah. This is where you will make all the decisions regarding the layout of the home and the unique design that will make it all your own. To get this started, sit down and write out everything you hope to get out of your container home in Utah and bring this list to a professional draftsman. They will turn this list into a workable floor plan for you and your builder.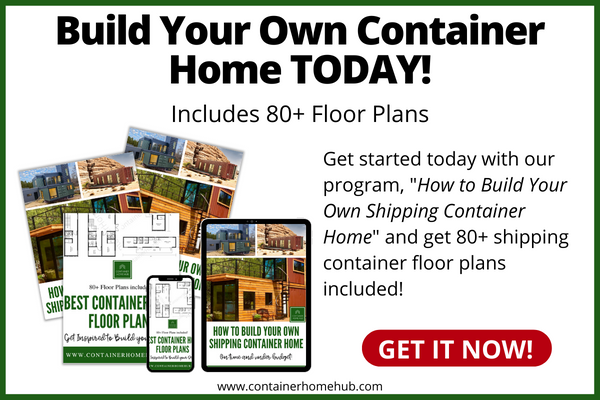 Conclusion
By reading this guide, you should have a solid idea of what it takes to build a container home in Utah. There are a lot of things to consider but if you know what to expect, this should be a good start that will help you succeed.
If you would like even more guides like this one as well as some helpful tips and tricks, be sure to check out the rest of Container Home Hub. There, you will find more information for your own build as well as some featured container homes to help you get inspired.