Greetings from Canada! 🙂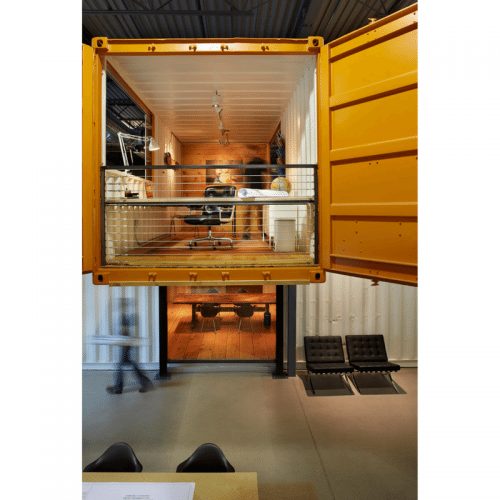 After just sharing an awesome shipping container home + office in Spain, we are swinging on over to Canada for this impressive structure. Do you remember when we oohhed and ahhhed over this shipping container cabin? Well it turns out that Todd at Ben Homes doesn't just live it in a shipping container, he works out of them too.
Located right outside Toronto, Canada, Ben Homes' main office and shop is made of 3 shipping containers inside of a warehouse. Todd McMillan, the owner, was kind enough to share with details about the build and pictures of the process.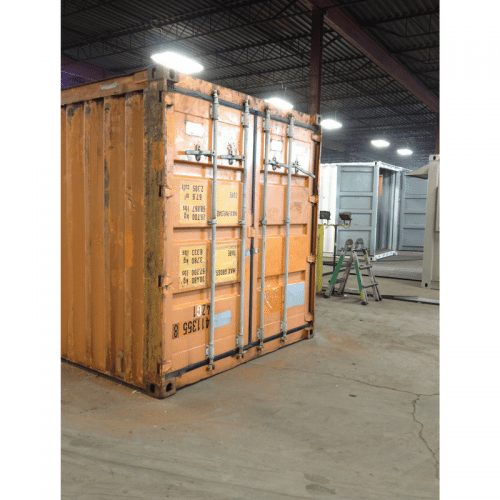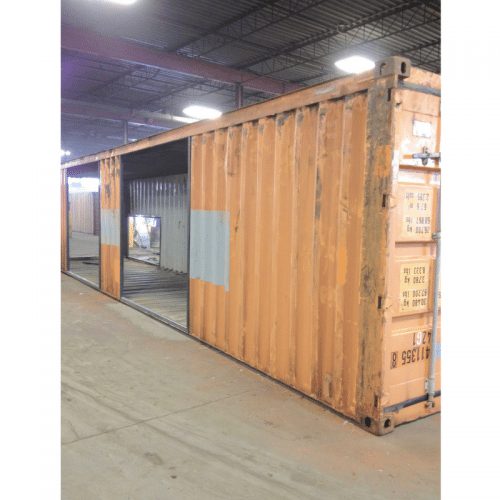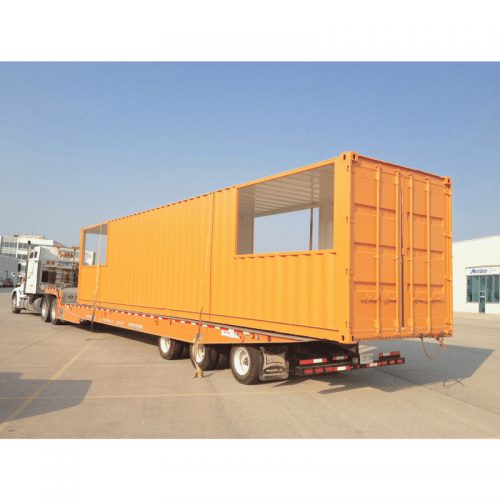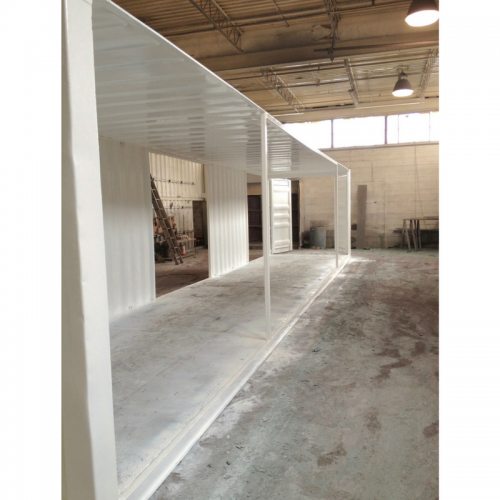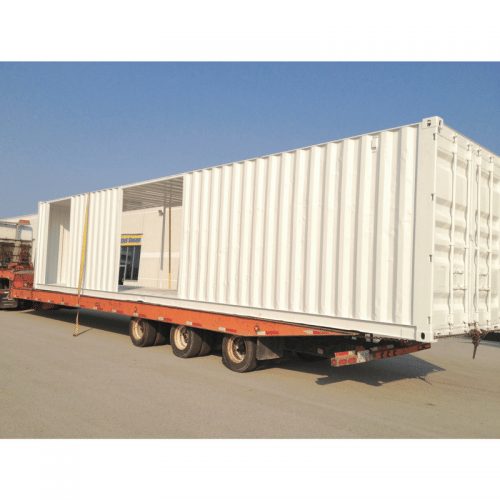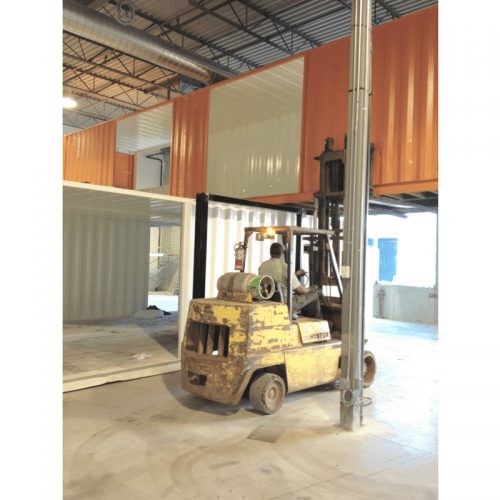 The details:
Builder: ben homes
Project: ben homes office/shop
Year: Built in 2012
Location: Burlington, Ontario (Just outside of Toronto)
Space: 10,000 sq ft warehouse space with mill work shop, office space and construction storage
Idea: I wanted to build an office space that was unique, fun to work in and easy to take away with me when the lease is up and it's time to buy a building. All of the desks, racking and partition walls can be moved around to allow for kids birthday parties, staff parties and teaching the kids how to skateboard.
Design: 3 shipping containers stacked to divide the space up. The 2 x lower containers allow for the central boardroom and 2 x small offices to be two containers deep. The upper container is set up with 2 x offices and a mezzanine platform for lounging. The racking, desks and shelving is all made out of warehouse racking with baltic birch counters and shelves.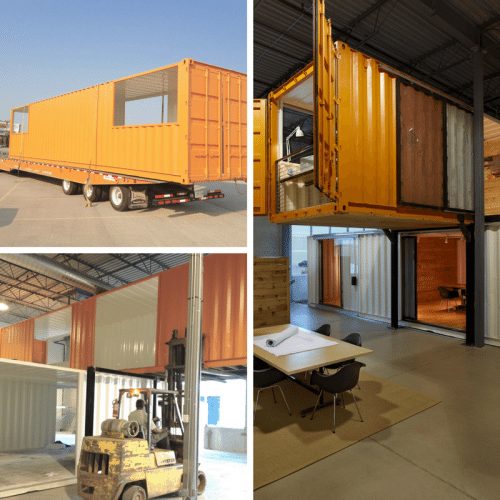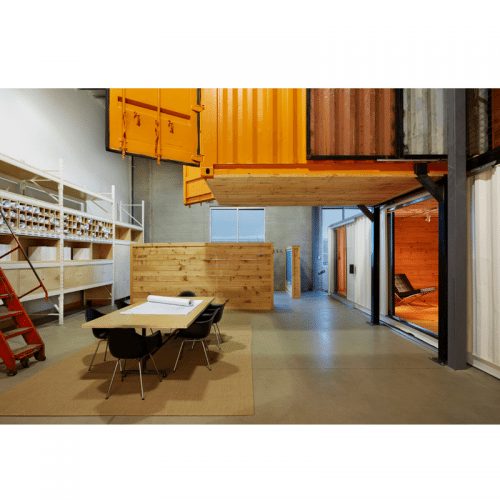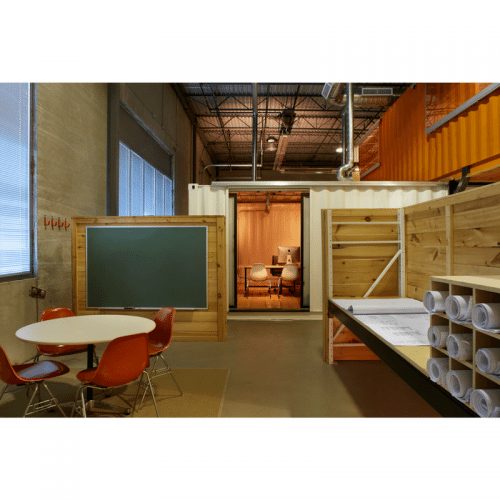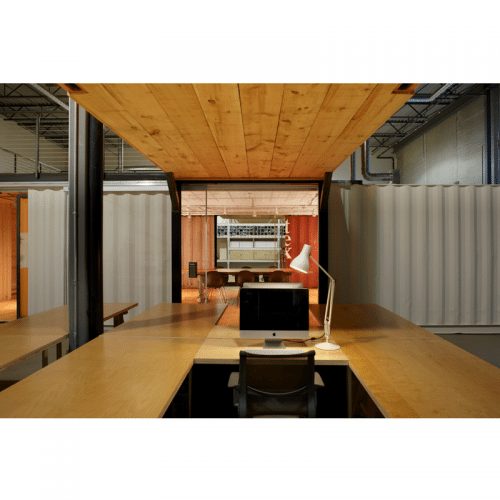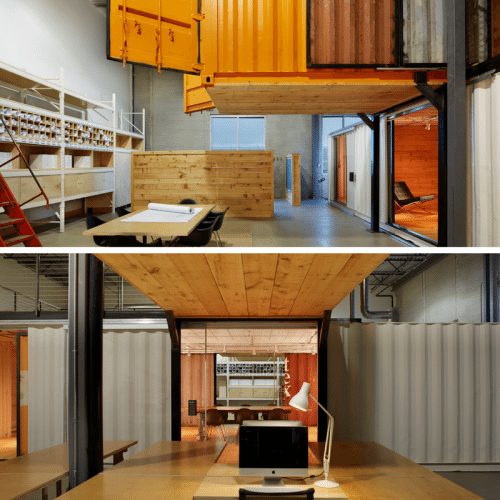 Looks fantastic to us! After almost 300 shipping container homes and offices featured on Container Home Hub we are still captivated by the main ways shipping containers are used.
So what do you think? Would you live here? 🙂
Information Source: Todd McMillan, architect/developer
Photo Source: Todd McMillan, architect/developer
» Follow Container Home Hub on Facebook for regular shipping container home updates here «