Greetings from Spain! 🙂
Today we are sharing another spectacular example of a shipping container home and office in Cordoba, Spain. Said to be the first shipping container home in the city, the 12971 sq.ft. house was designed by Francsico Carmona of Futurevo Building. Third Skin Architecture manufactured the shipping container home in a warehouse before being transported and assembled onsite. They used four 40 feet high cube shipping containers.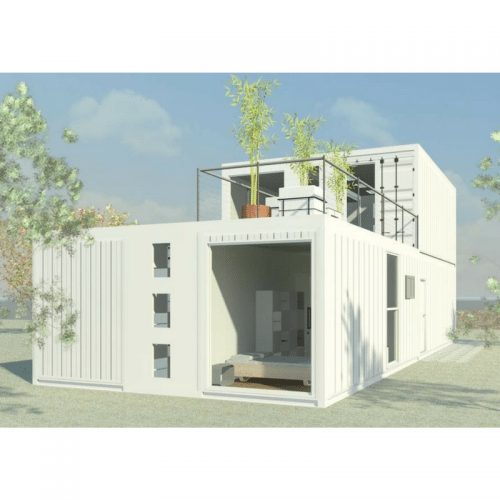 The home has 2 bedrooms and 2 bathrooms, a kitchen, and living area on the ground floor and an office space to the upper level. One of the key features of this house is the use of ceramic bases insulating paint and, the other being the internal mezzanine area created by heavily modifying the two stacked containers. Internally, a double foyer for living room and a spiral staircase gives access to the mezzanine which serves as an office and also leads to the terrace which has a beautiful view of the pool and garden. This project uses the spacing technique which allows creating a "virtual corridor" and a better internal layout.
You know that we at Container Home Hub love to research the home as much as possible and after finding this home's address and doing a little search on Google Maps, we found this is more of a guest home/office that is connected to another very large home in Spain.
So what do you think? Would you live here? ☺
Information Source: Futurevo Building, Singulares Magazine
Photo Source: Futurevo Building Facebook, Francisco Carmona Flickr
» Follow Container Home Hub on Facebook for regular shipping container home updates here «