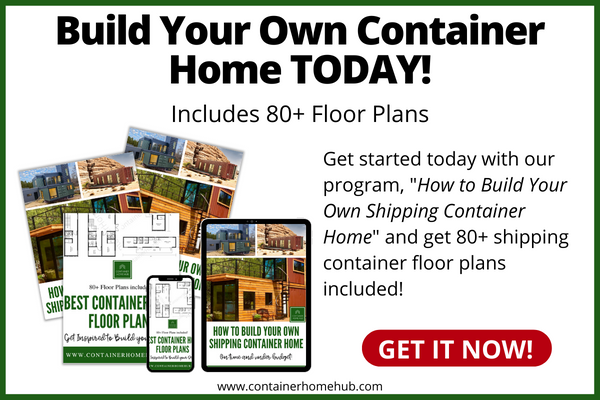 Greetings from Canada! 🙂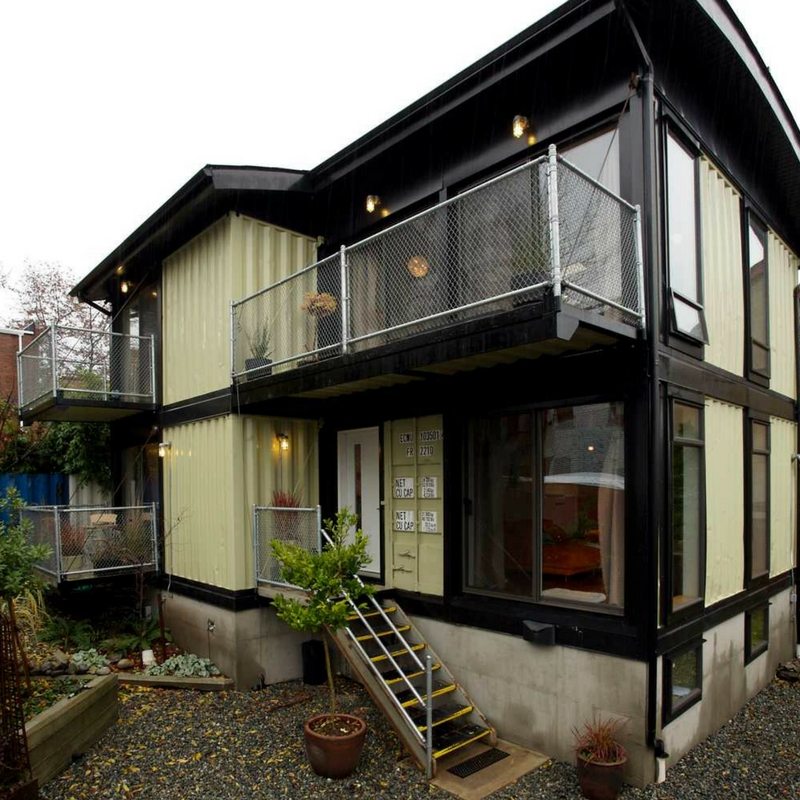 I have to be honest, when I initially saw this house I thought it looked exactly what I thought a shipping container home looked like. Shipping containers stacked on top of one another. No crazy colors, no extras. But when you take a look inside, this house is anything but ordinary! This is what is thought to be the very first shipping container home in Canada.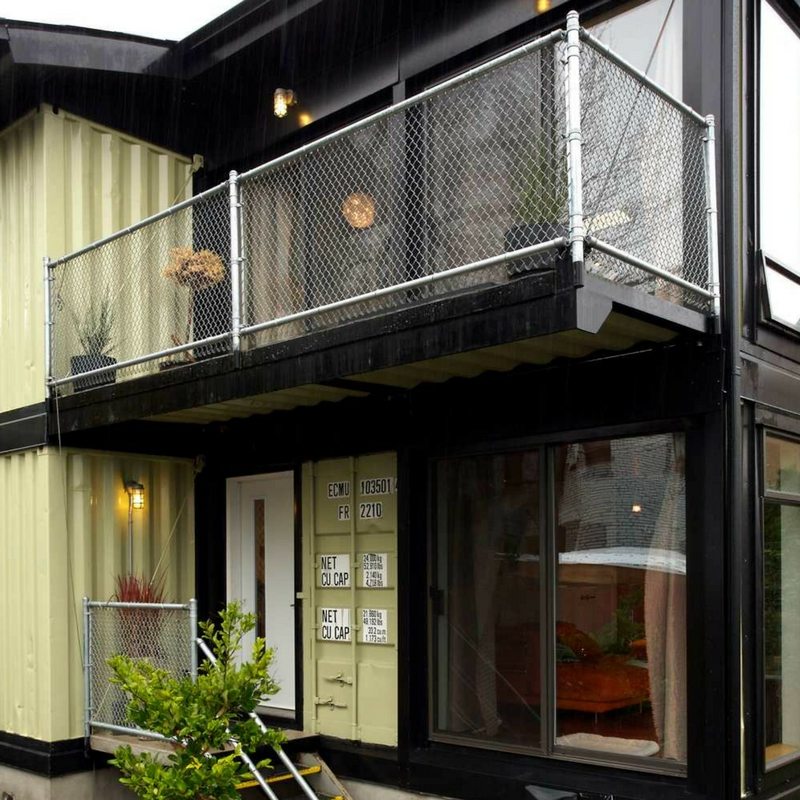 Zigloo Domestique is a shipping container home made from 8 shipping containers in the suburbs of Victoria, Canada. This modern home was originally built in 2006 and it features an wide range of energy efficiency and green building strategies. The 3 story, 3 bedroom, 2 bath house is located at the crossroads of the Fernwood Neighborhood, and it is just a 20-minute walk to Victoria's famous Inner Harbour.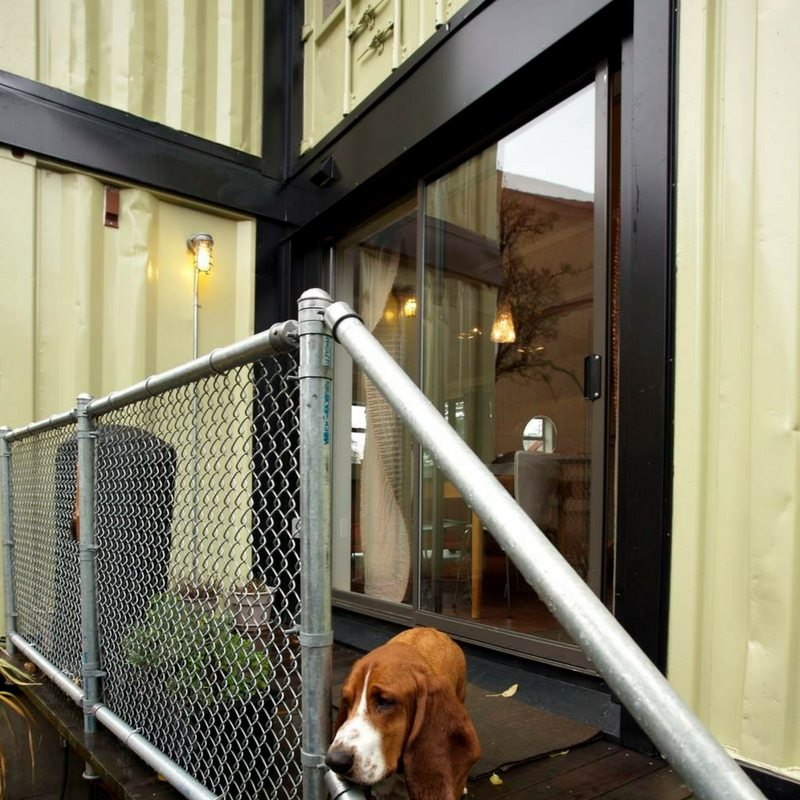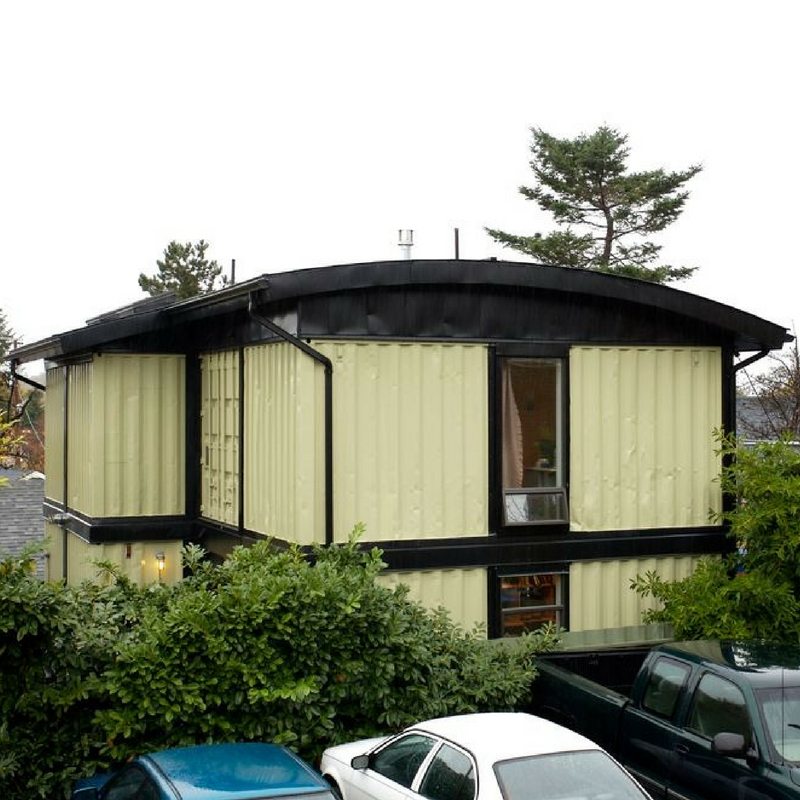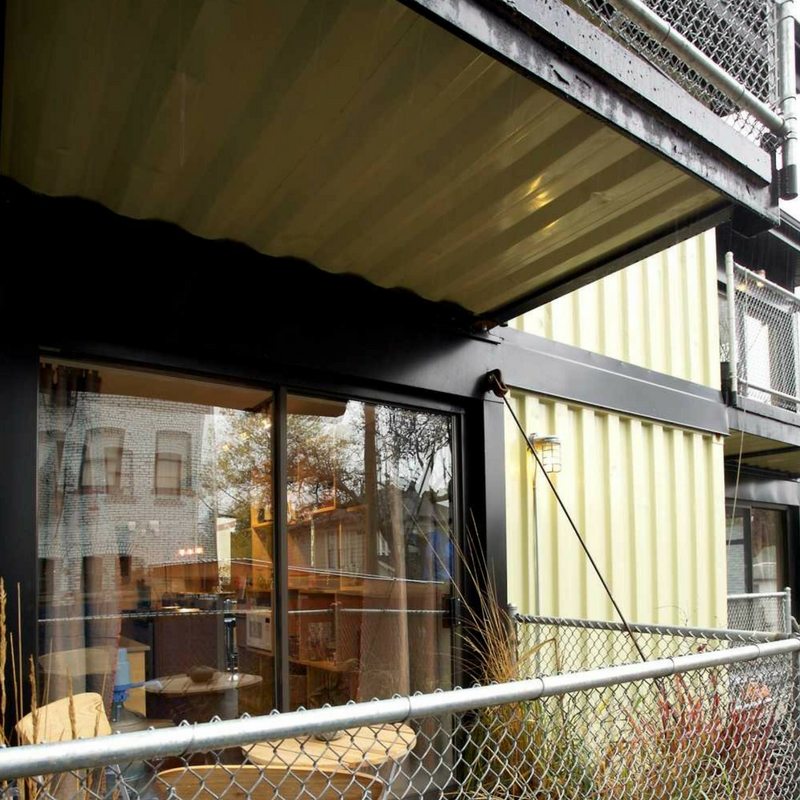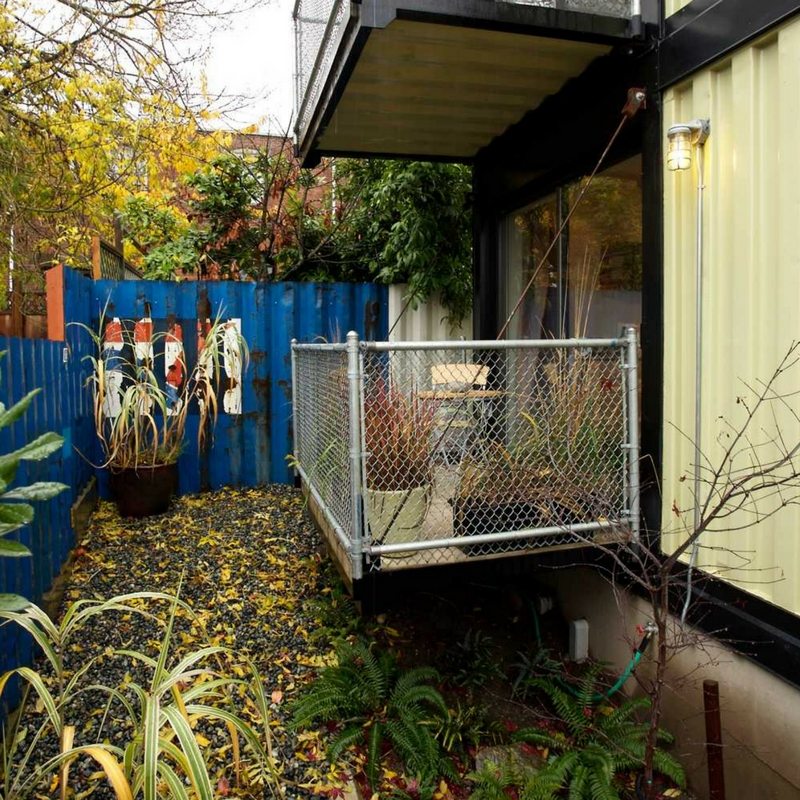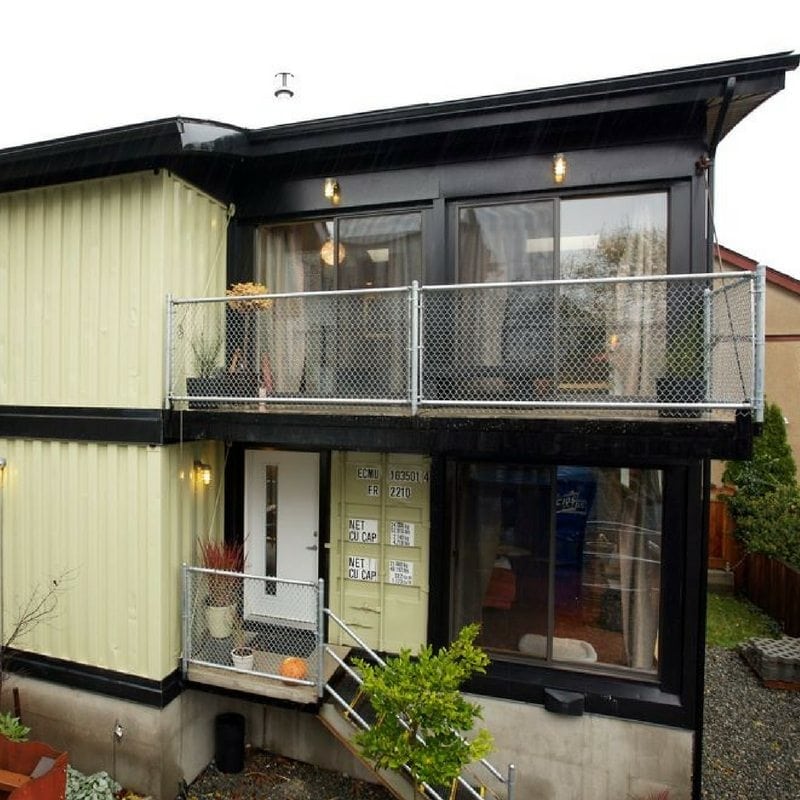 The basement contains a large open rec room, a bathroom, and a laundry room. The ground floor includes an open kitchen and dining area, and the upstairs contains the master suite, another bathroom, and a bedroom. This is the first shipping container home I have found with a basement!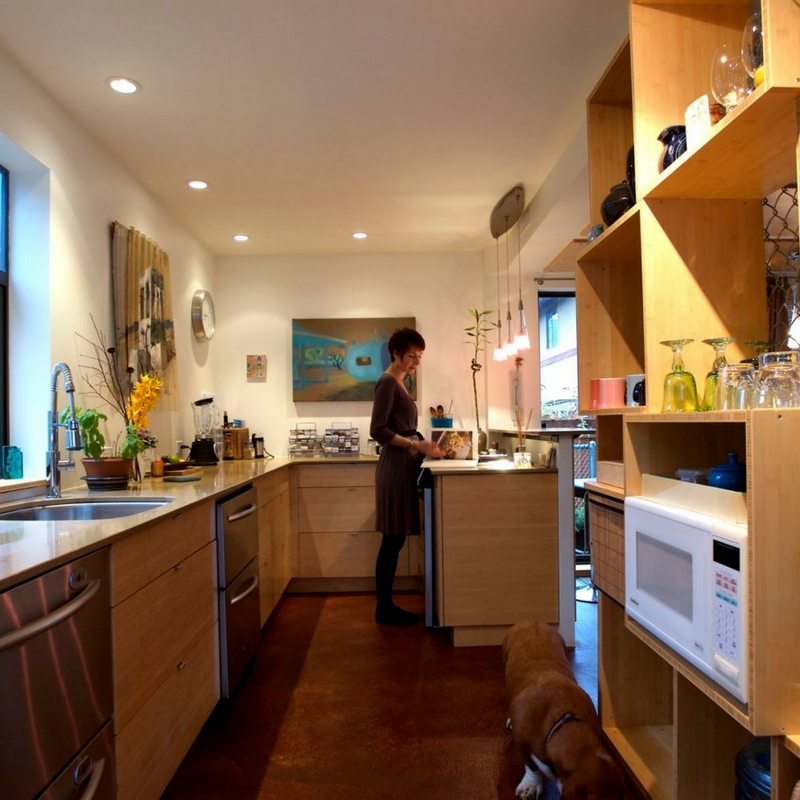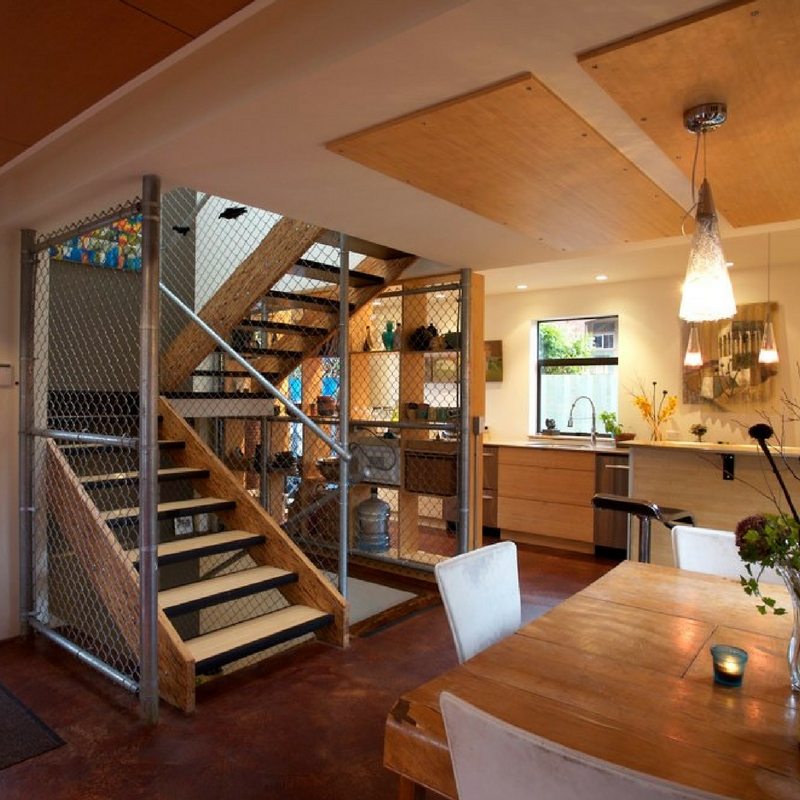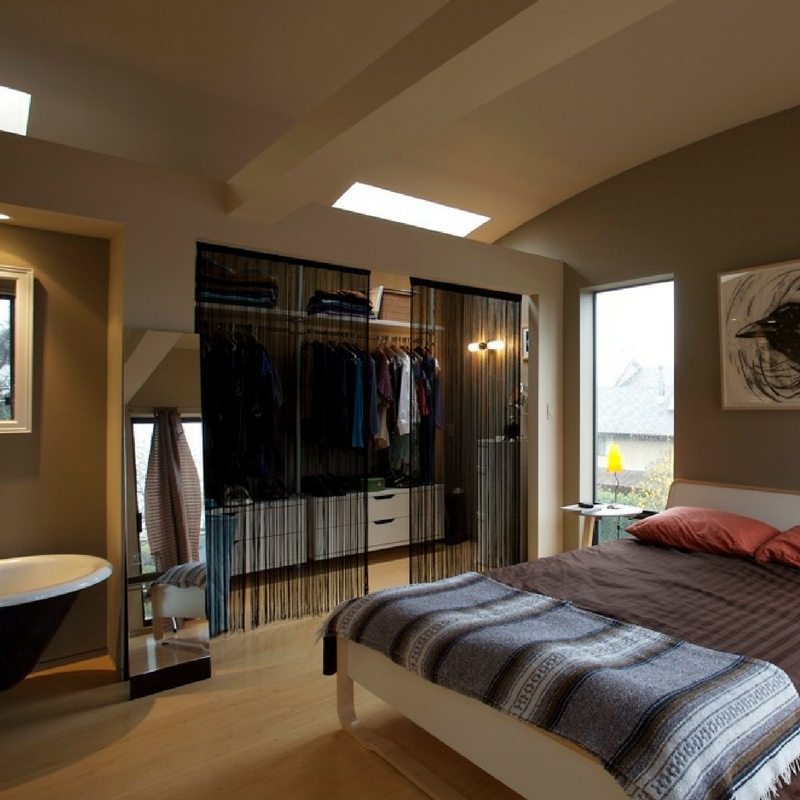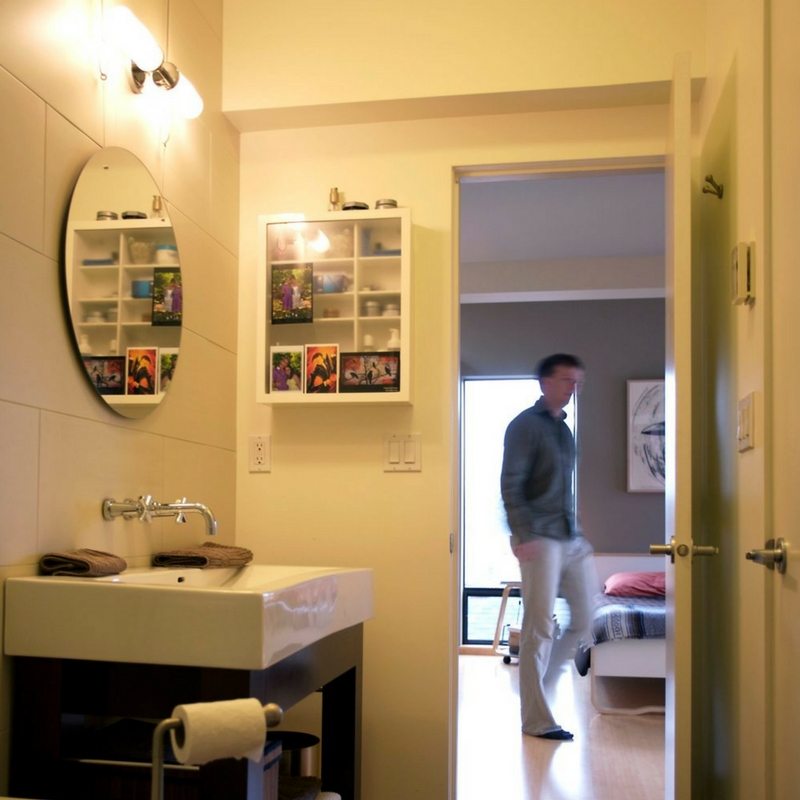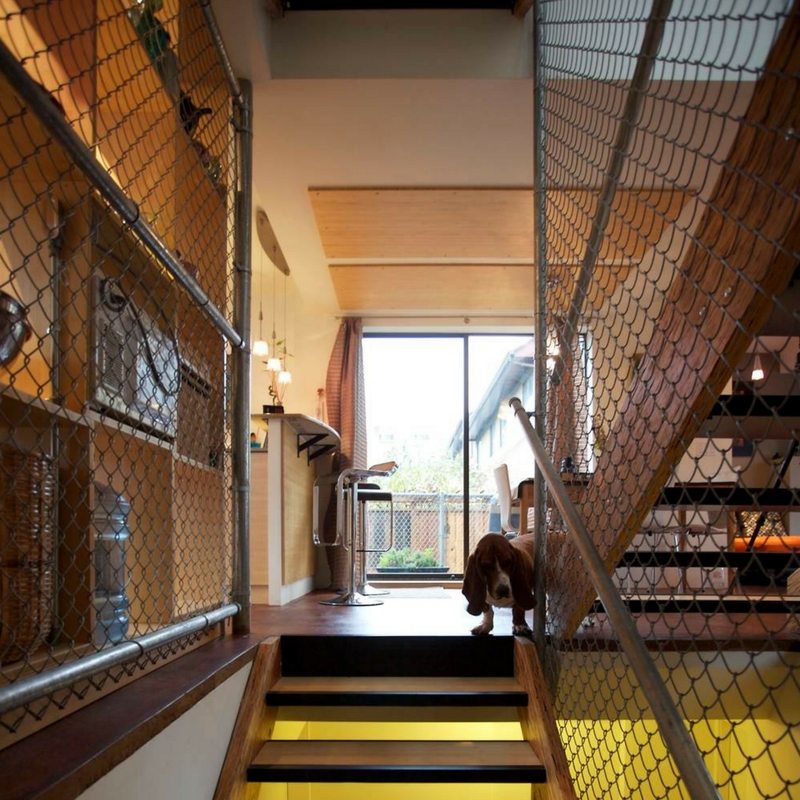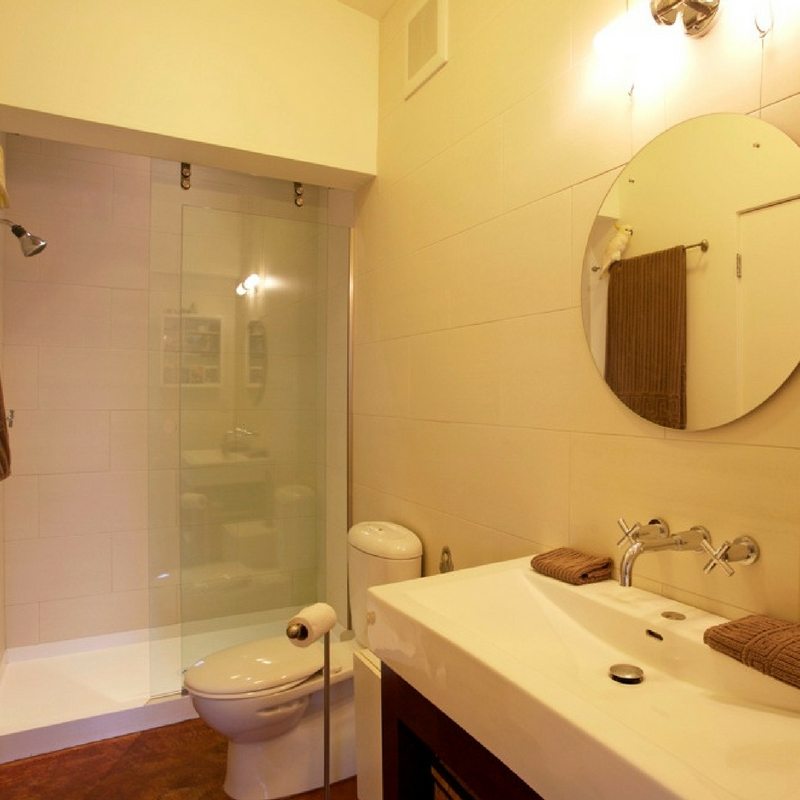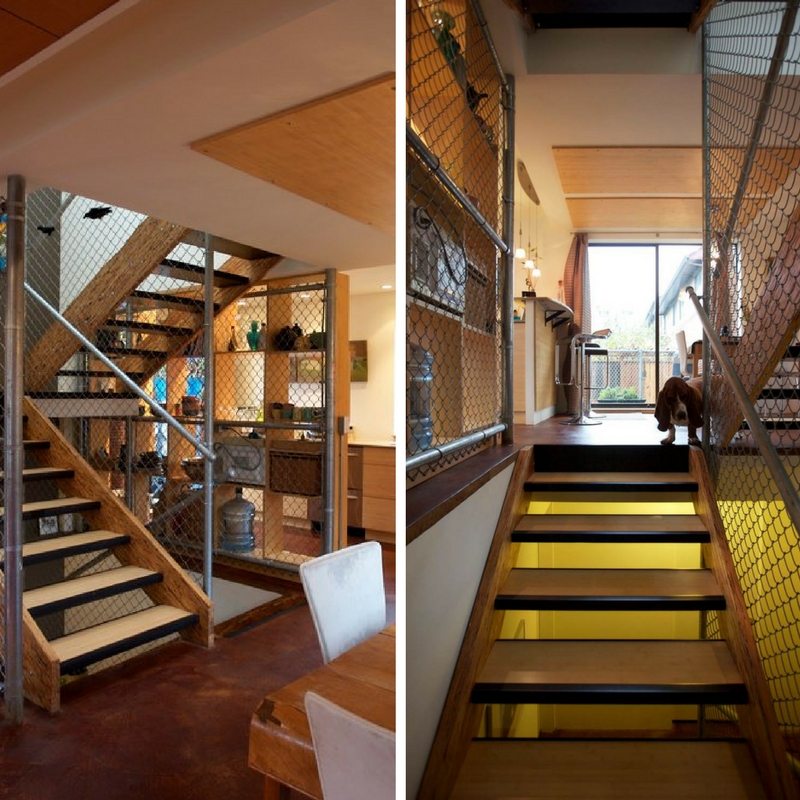 According to InHabitat, "Designed for energy efficiency and sustainability, the home makes use of recycled shipping containers, soy-based spray foam insulation, a hot water on demand in-floor heating system, a green roof, and numerous recycled materials. Numerous decks expand the home's living space into the outdoors, and passive natural ventilation is used for cooling in the warmer summer months."
Specs from Zigloo:
1,920 sqft (180 m²)
8-20′ containers
3 bedrooms/2 bathrooms
saved 70 trees
salvaged exterior stairs
"Now Zigloo is working on plans for residential spaces from Chicago to Devon, Alta., southeast of Edmonton, where a project using 2,000 shipping containers to build a high-density condo community is in the works…" according to HuffingtonPost.ca
Photo credit: Zigloo.ca
» Follow Container Home Hub on Facebook for regular shipping container home updates here «