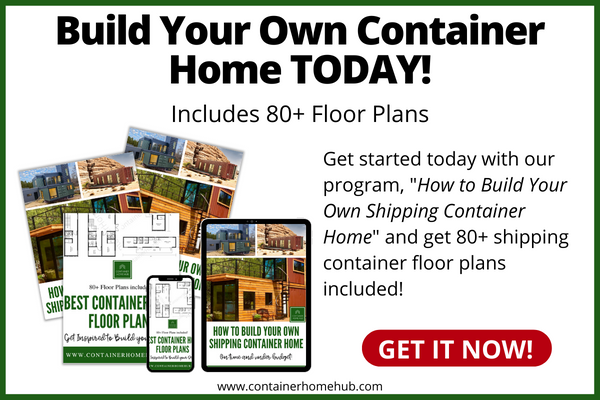 Greetings from Southern California! 🙂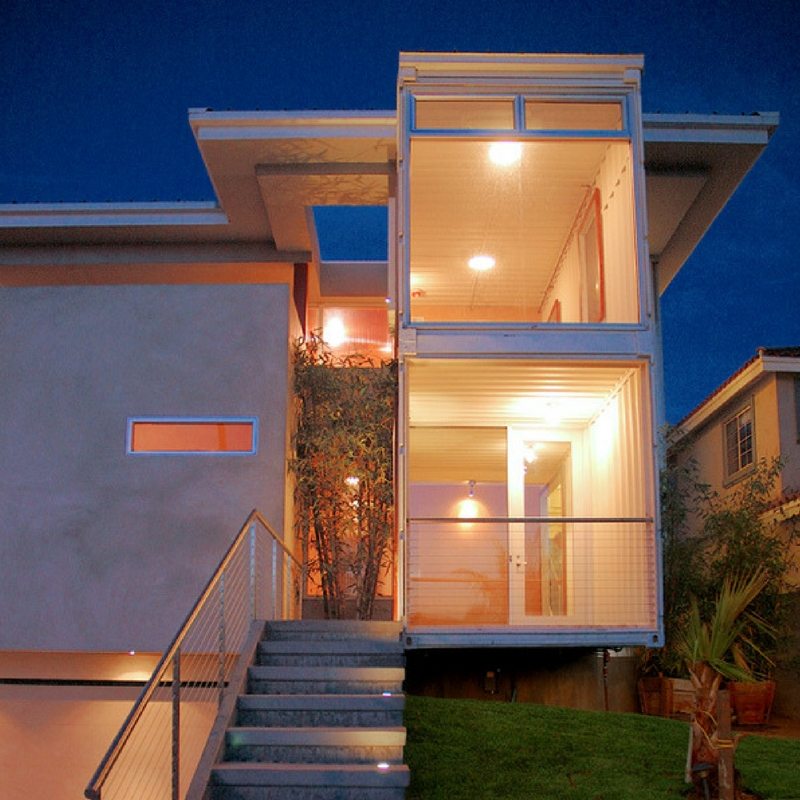 California seems like THE place to be if you want to have a shipping container home! This is the fourth shipping container home that I have showcased from California. Wow! Just like the first three, this one is not to be missed! The pictures really say it all!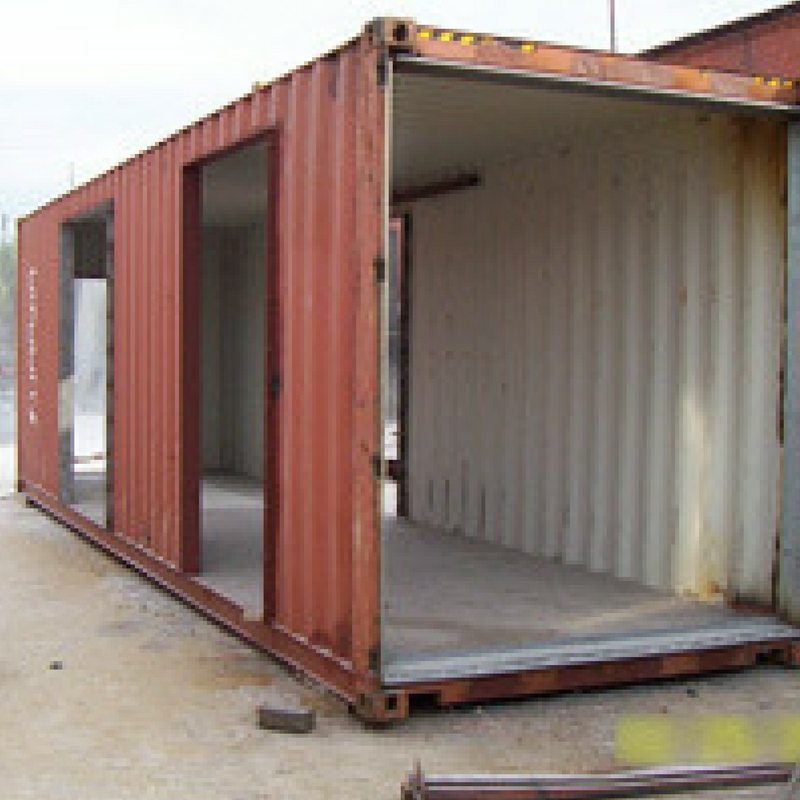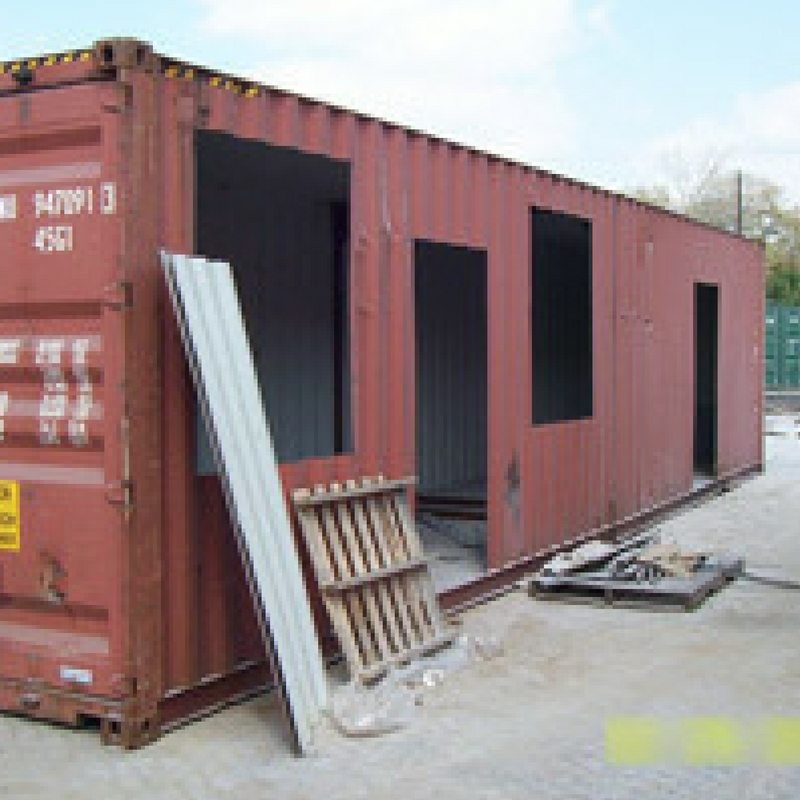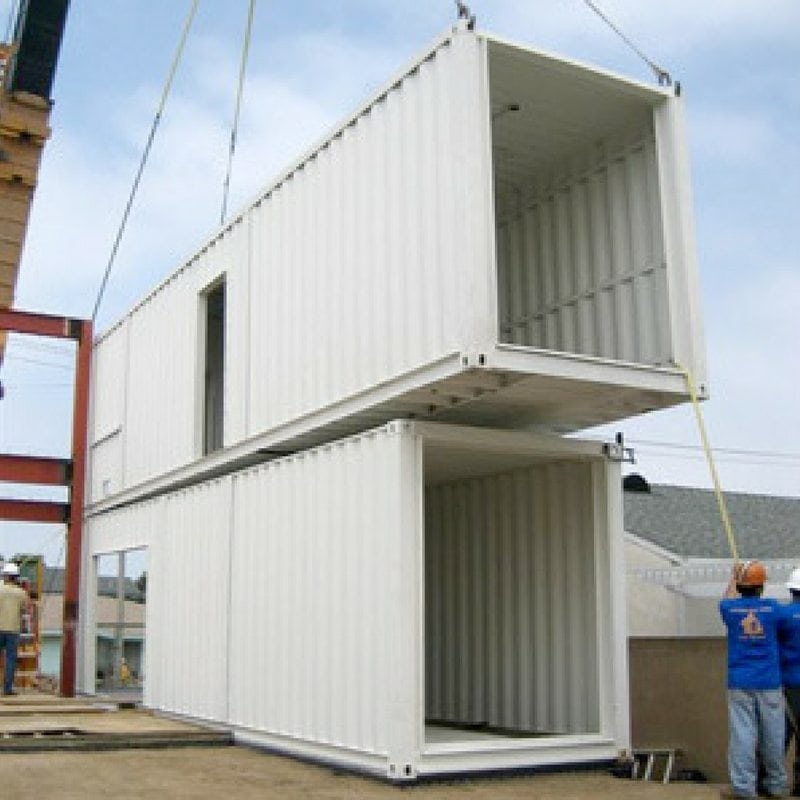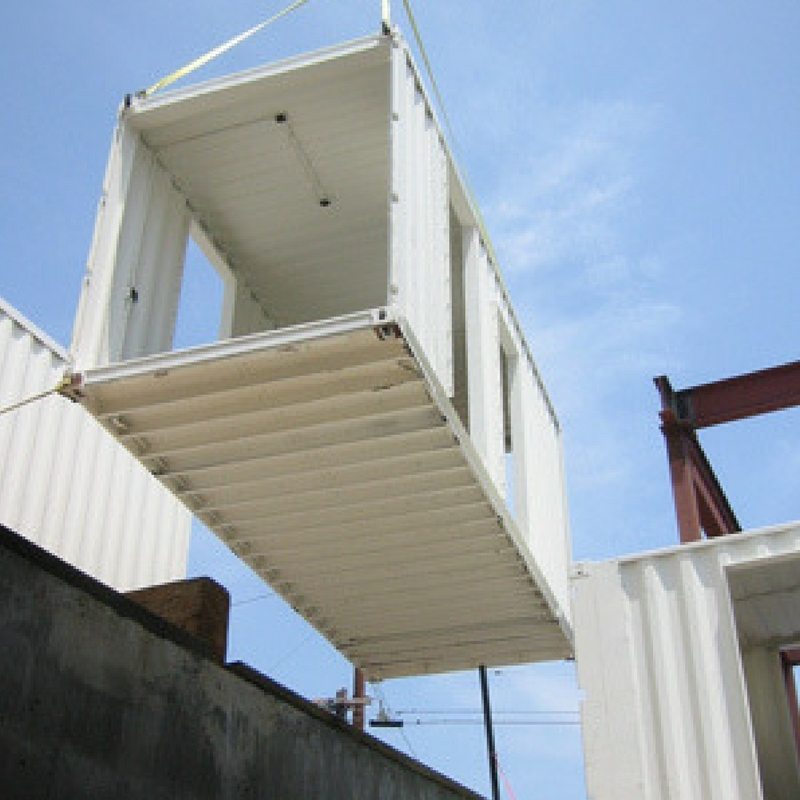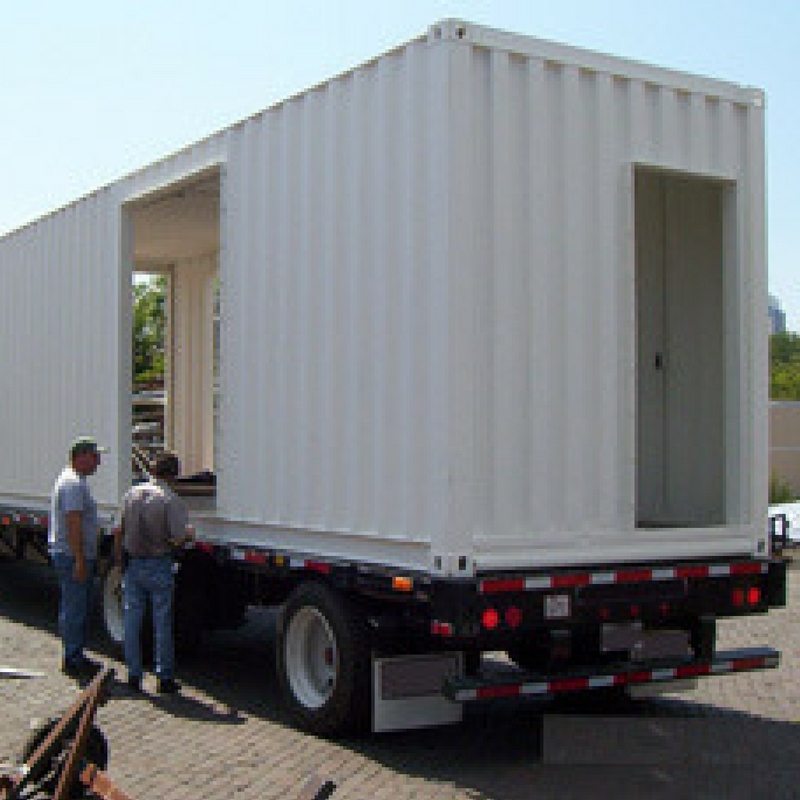 Built with 8 high cube shipping containers, this two story home was a first for both the homeowners and the architect. "For me as an architect, the challenge has always been how to give my clients the highest level of design while still keeping the projects on budget," says Peter DeMaria, one of the country's first architects to incorporate steel cargo containers into residential designs. The Redondo Beach container home is owned by Sven and Anna Pirkl. "They not only wanted a residence made out of containers but they were creative and bold enough to push the envelope with me," notes DeMaria. "It was a match made in heaven," concurs Sven Pirkl, who along with his wife, an artist, envisioned a modern, loft-style house that was both eco-friendly and budget-minded, as said on BobVilla.
Completed in 2007, The Redondo Beach house features a soaring 20 foot high living room outfitted with glass panel airplane hangar doors that fold out to create a seamless indoor-outdoor living space. Most containers come in 20- and 40-foot models and generally cost between $1,650 and $3,000 each, depending on size and wear and tear. One-way containers that have only made one passage are usually in the best shape and demand a premium. For residential projects, DeMaria prefers High Cube models, which have a taller 9'6" ceiling.
The contemporary house sports four bedrooms, three-and-a-half baths, and a soaring 20-foot-high living room outfitted with glass-panel airplane hangar doors that fold out to create a seamless indoor-outdoor living space. Thanks to simple passive solar techniques, like orienting the building to the sun and the prevailing breezes, The Redondo Beach container house remains cool and comfortable year-round. The swimming pool is also a re-purposed container.
According to BobVilla.com, Once all the bills were tallied, using steel containers for more than half of the Redondo Beach House's 3,500 square feet equaled big savings. At a time when the average price of building a custom home in their area was upwards of $250 a square foot, the container project cost roughly $135 a square foot to build. Best of all, says Sven Pirkl, "We've been living in the house for five years, and we're still very happy."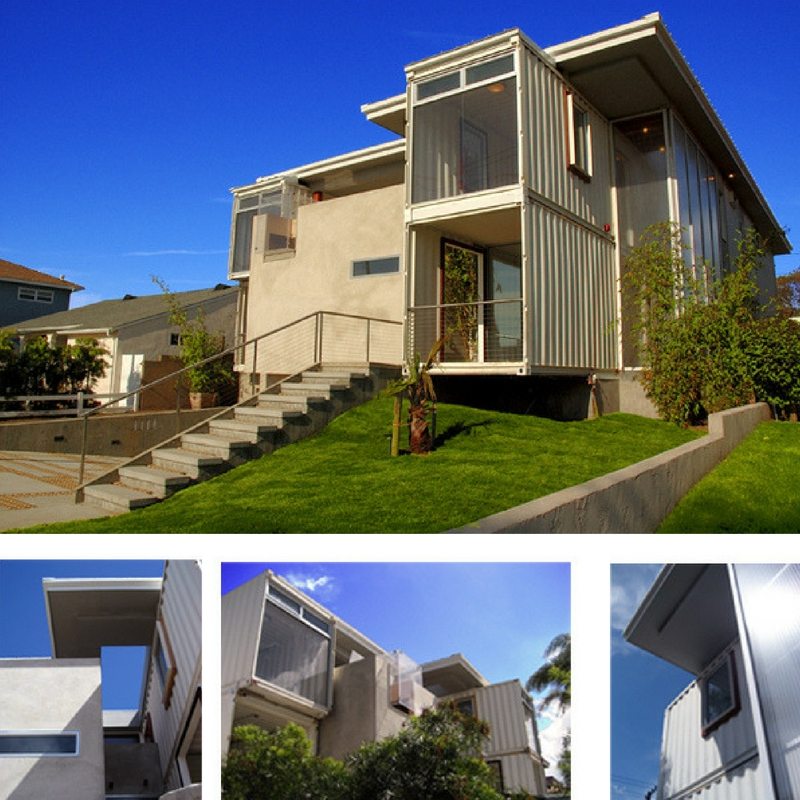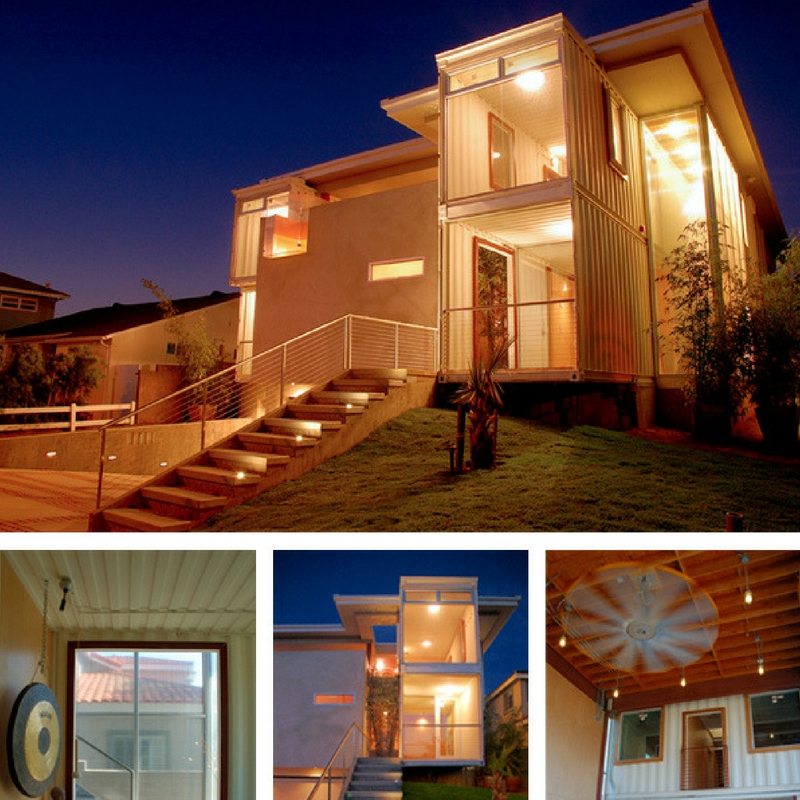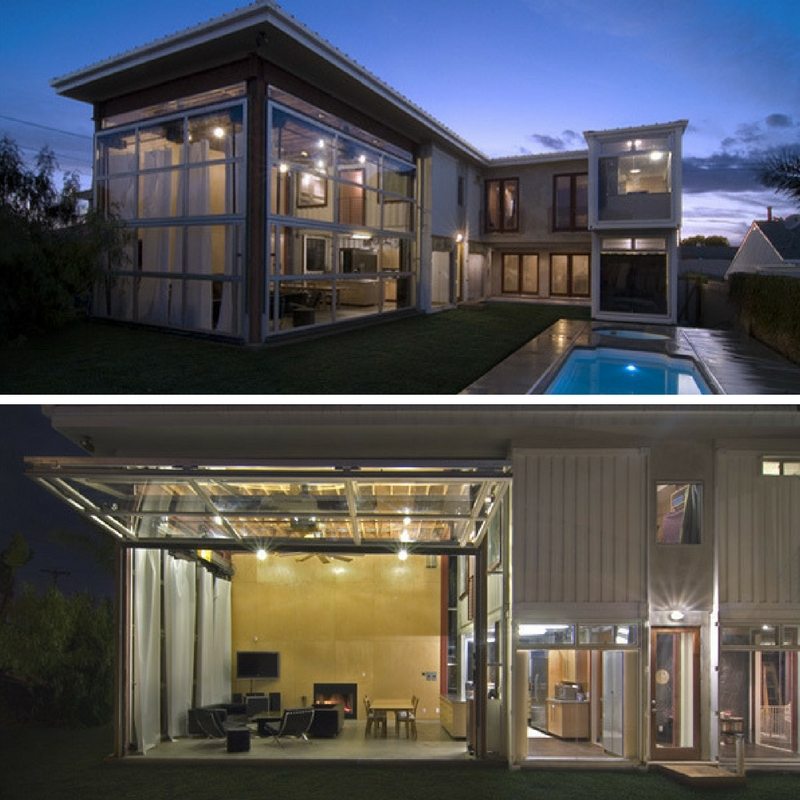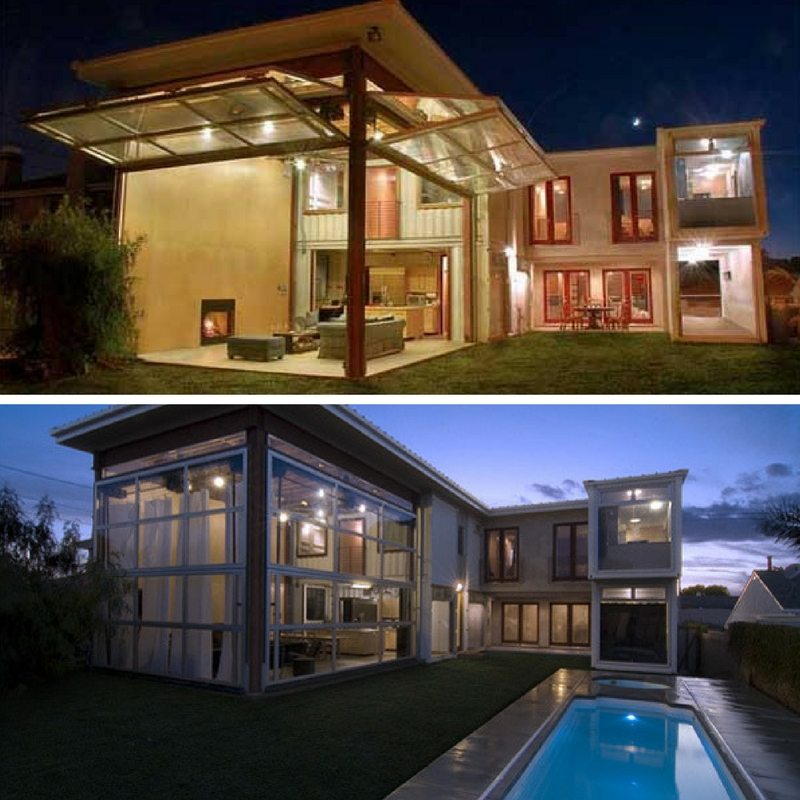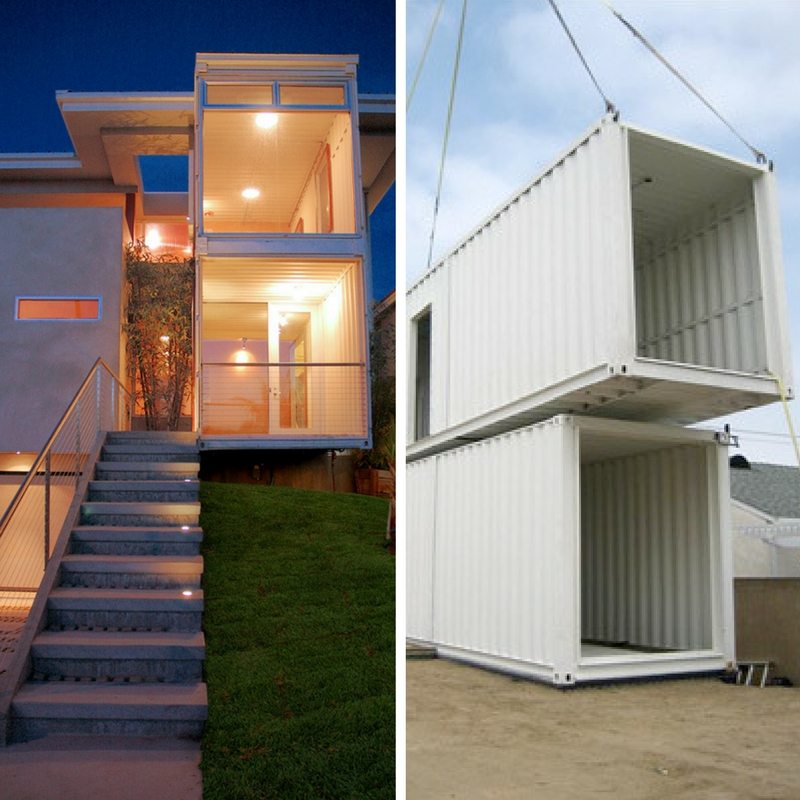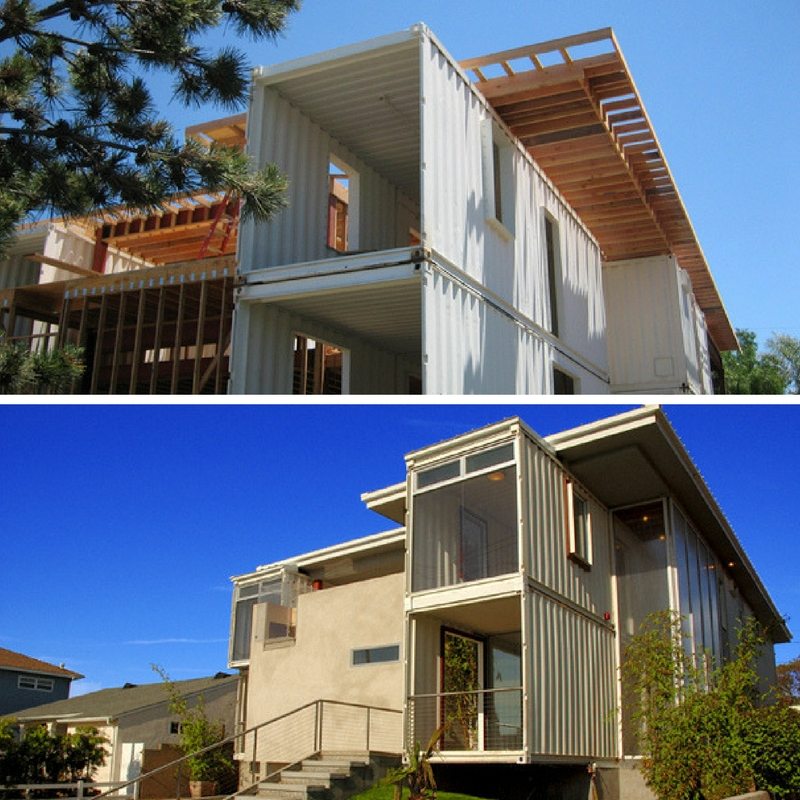 The owners also want to use the big spaces to their fullest potential. It has a climbing wall and Anna told the Los Angeles Times: "Sven and I are sports fanatics. We're going to put a zip line —a tight steel cable — down a hallway, so you can reach up, grab the handles, and ride to the next room. We'll probably also put in some swings, some gymnastic rings. Those are the kinds of things we like to do. We figured, why wait 'til you go to the gym or go off on a weekend or a vacation to do that sort of thing?"
The Redondo Beach container house, located in Southern California, won the American Institute of Architecture's Excellence in Design Innovation Award in 2007. According to the architect, seventy percent of the building is efficiently created/assembled in a controlled shop environment where quality construction and fabrication are the highest priority. This project has been published and exhibited internationally and has given birth to a pre-fab shipping container based residential product line called Logical Homes.
If this house wasn't already cool enough, CNN did a story on them too! 🙂
Photo credit: InHabitat
» Follow Container Home Hub on Facebook for regular shipping container home updates here «