For those seeking an innovative approach to compact living, BuildEir and Abel Modulars' tiny shipping container home in the UK offers an efficient and stylish solution.
This modern space is designed to maximize every square inch of limited space, from the sleek exterior to the cozy and open interior.
BuildEir and Abel Modulars have created an incredible tiny shipping container home in the UK that stands as a clear example of both style and sustainability.
Owned by Andrew Abel and designed by BuildEir and Abel Modulars, this shipping container home challenges traditional notions of minimalism. It proves that a smaller footprint doesn't have to mean sacrificing style or comfort.
The design allows for maximum utilization of space without sacrificing aesthetics. It also makes gaining planning permission much easier.
The house is the perfect blend of style and function, allowing you to enjoy the benefits of living in a small space without any of the drawbacks.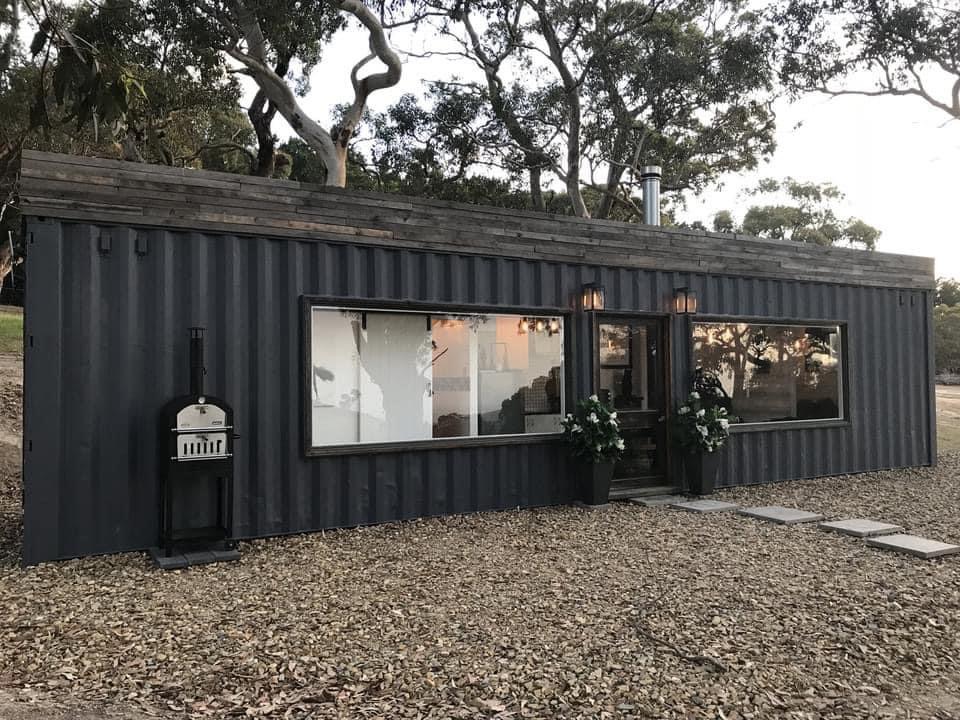 The Exterior Of The Shipping Container Home
This UK container home is a perfect example of modern minimalism and organic charm. Constructed from converted shipping containers, this stunning house combines function and aesthetics to create a warm and inviting atmosphere.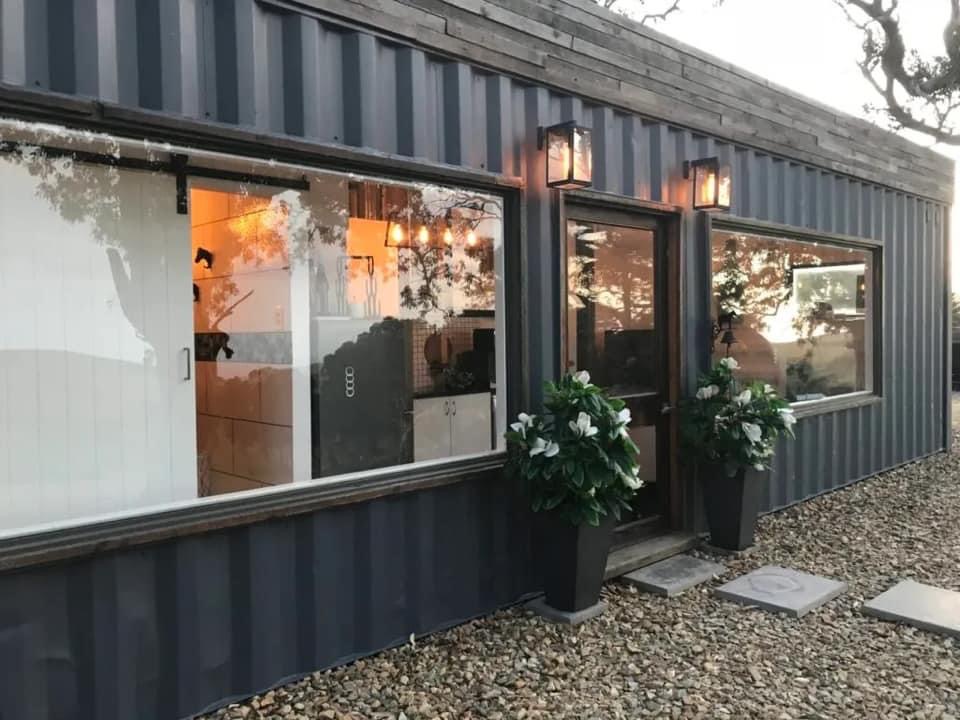 The exterior features a dark color scheme and black wood trim, which adds a modern touch, while the visible corrugated metal maintains the essence of its original purpose.
The first thing you'll notice about this UK container home is the impressive collection of windows that make up the front facade.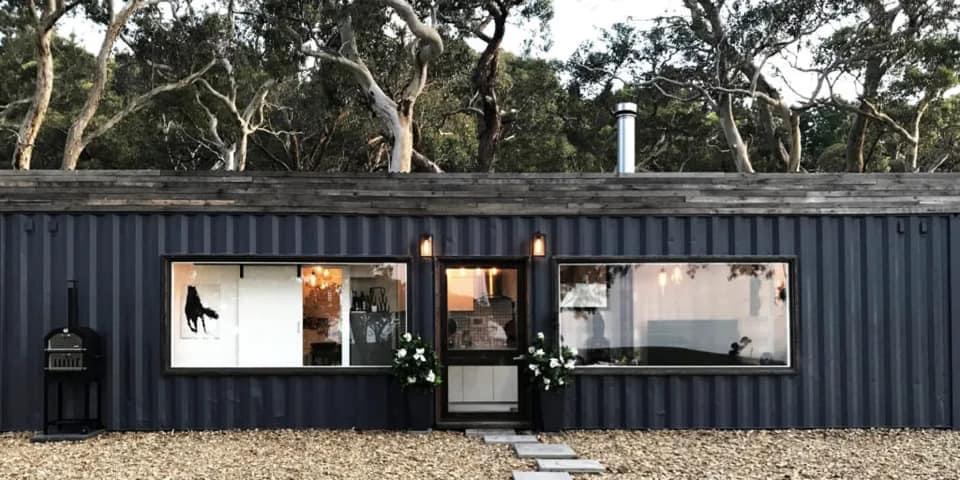 With an abundance of natural light streaming in, the interior of this home feels warm and inviting. Keeping those windows open offers a glimpse into the impeccable design and execution of this cozy shipping container home.
Carriage-style lighting flanks the front door, providing a welcoming glow. Along the sides, some outcroppings and equipment are left on display, adding to the unique design.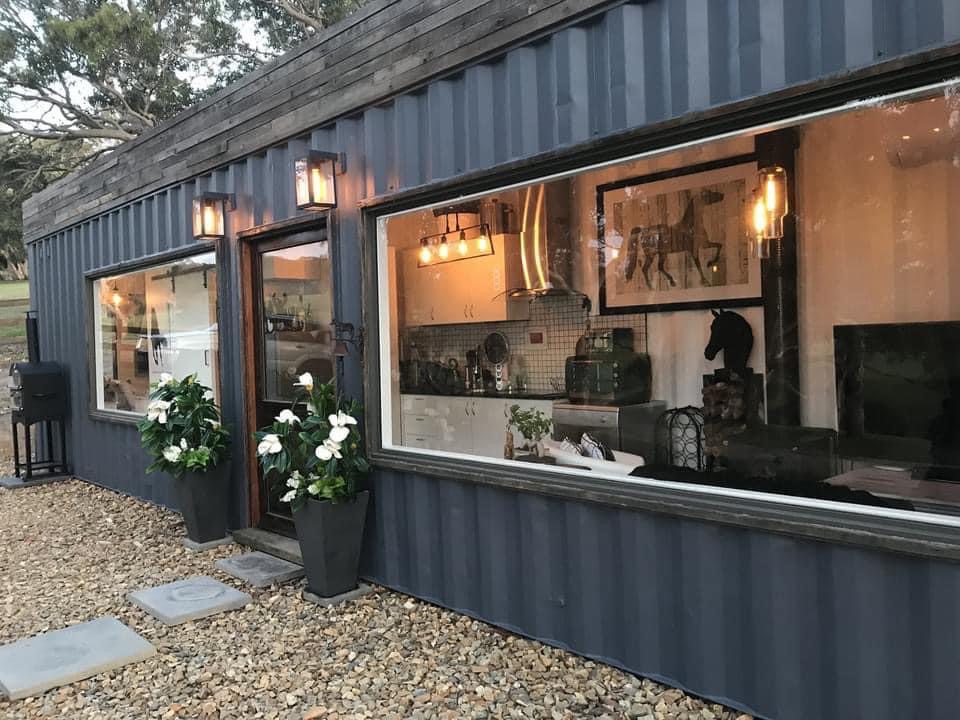 Inside, the home is filled with modern comforts and organic charm. The windows showcase a beautiful interior that blends modern design with an organic feel.
The thoughtful design choices, such as the harmonious mix of materials, make this container home a fresh standard for compact living.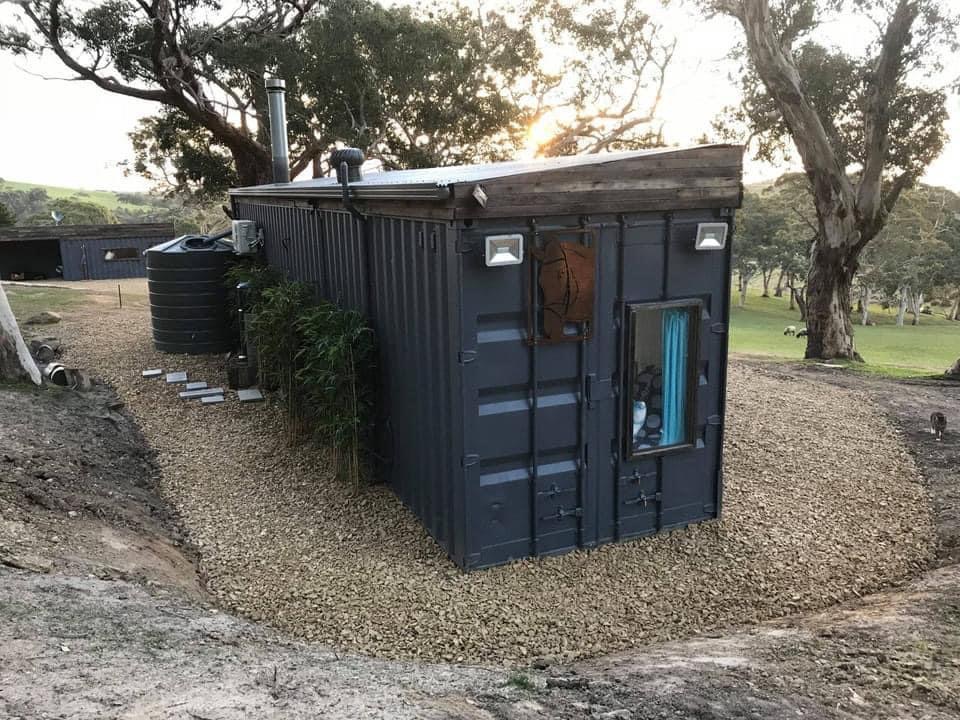 The Interior Of The Shipping Container Home
The interior of a shipping container home is where creativity and ingenuity truly shine. Despite its limited structural dimensions, this home by BuildEir and Abel Modulars is designed to maximize space and offer all the essential elements of a comfortable living space.
Living Room
This living room in a converted container house in the UK is an inviting space filled with warmth and charm. At its center is a wood-burning stove, adding both a classic and modern touch to the room.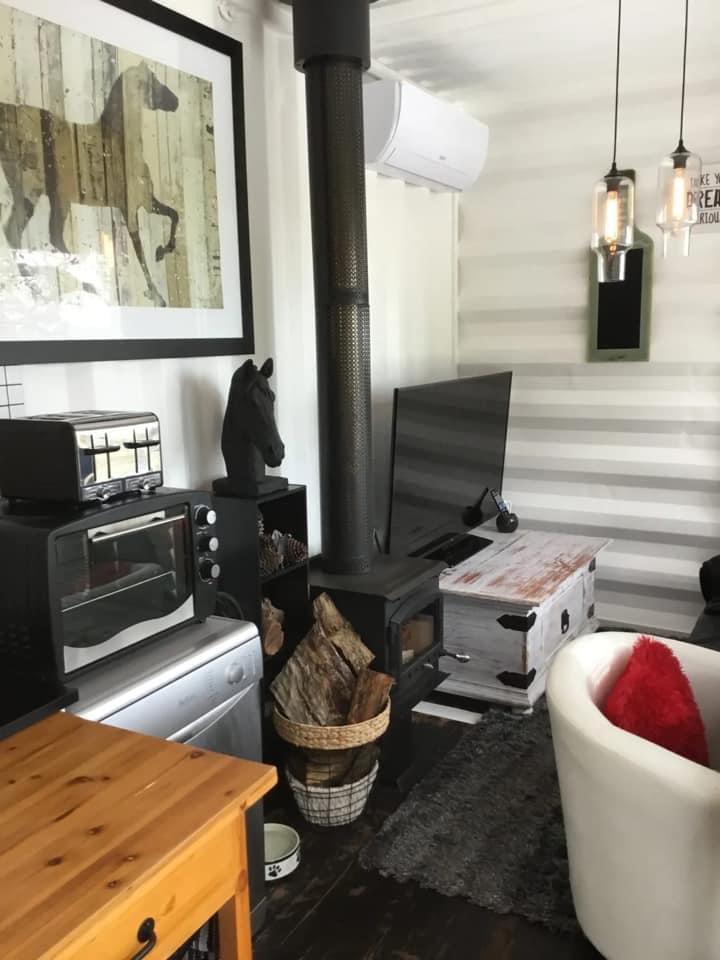 The interior of this container home in the UK is designed with exquisite simplicity and comfort, rivaling homes twice its size.
Thoughtful interior design makes container living a breeze, and it's masterfully executed here.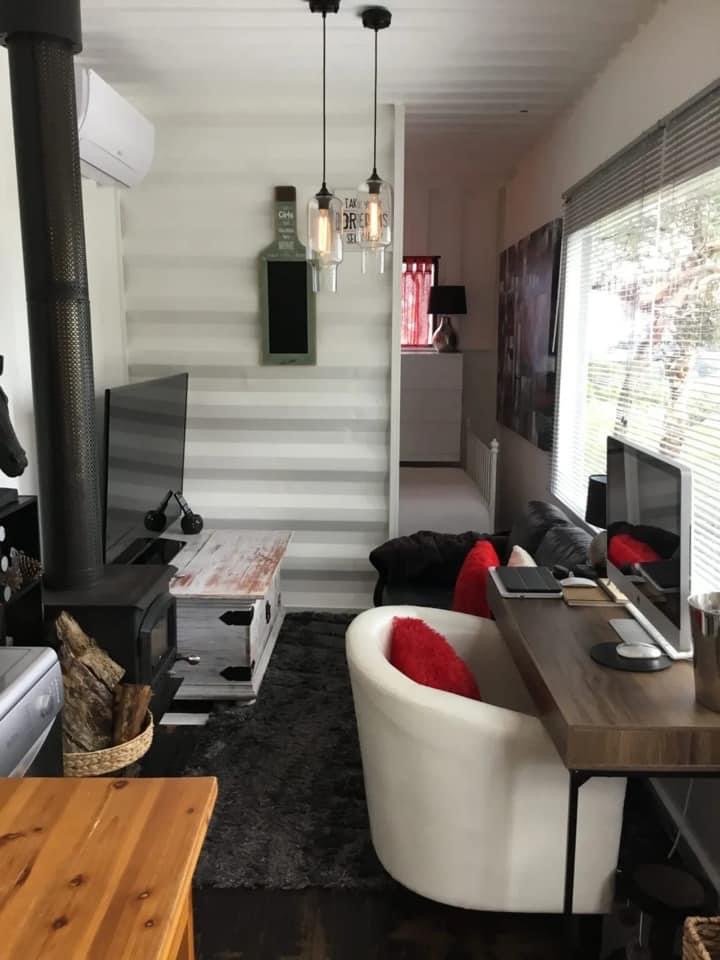 A standout feature in the interior is the centrally placed wood-burning stove. It gives off a modern yet timeless charm that adds a sense of coziness to this container home.
Despite occupying a significant portion of the space, its presence is well worth it, especially on chilly winter evenings.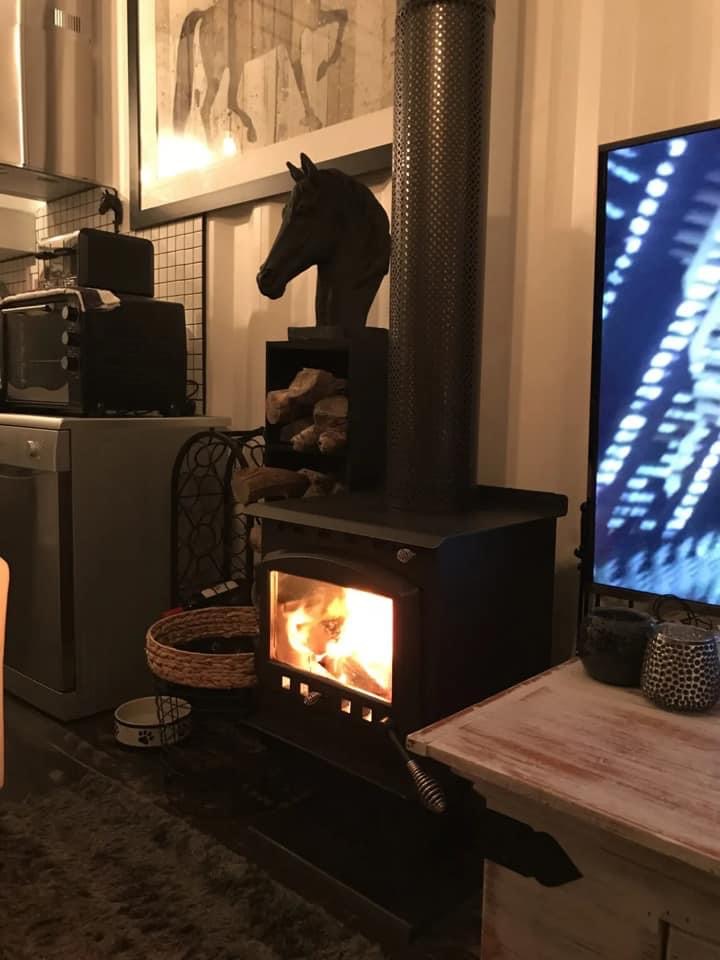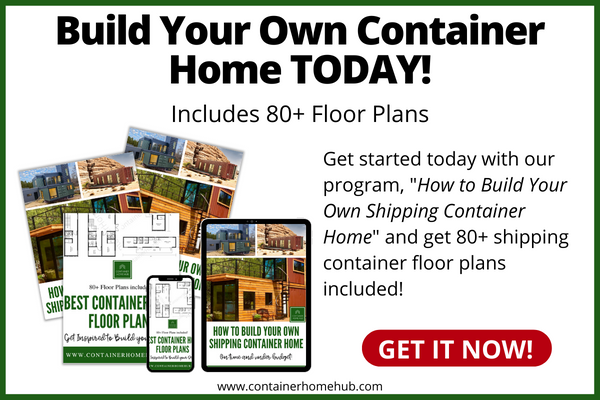 Kitchen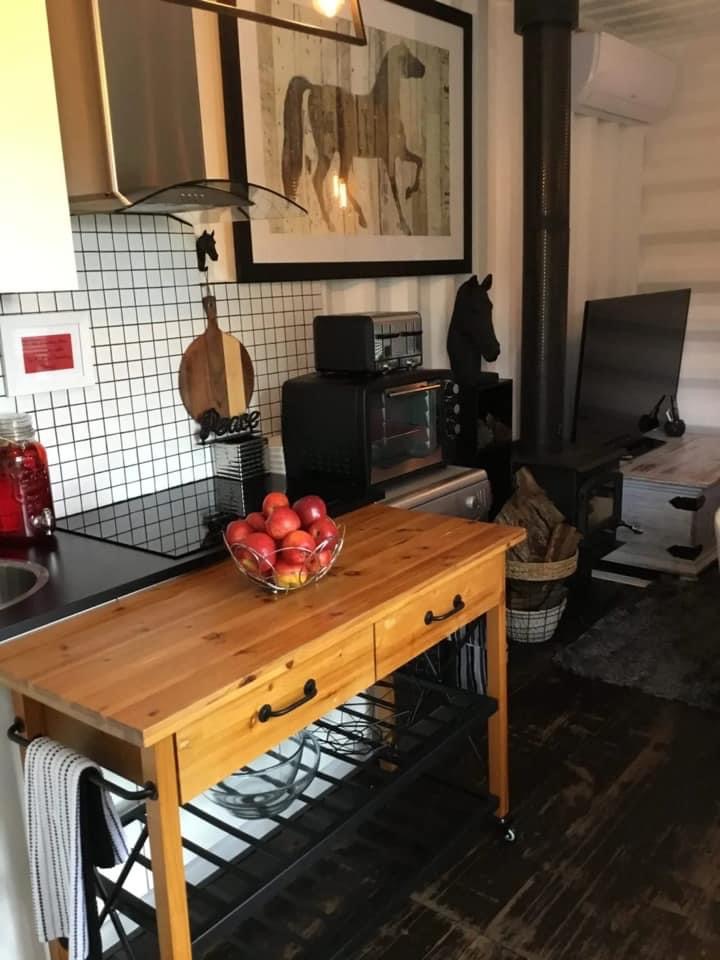 The owners have taken full advantage of the limited space by equipping the kitchen with all the essential amenities.
A full dishwasher, toaster oven, toaster, cooktop, and refrigerator make it a convenient and comfortable place to cook.
The kitchen also features a movable kitchen island, allowing the user to easily move around the compact space.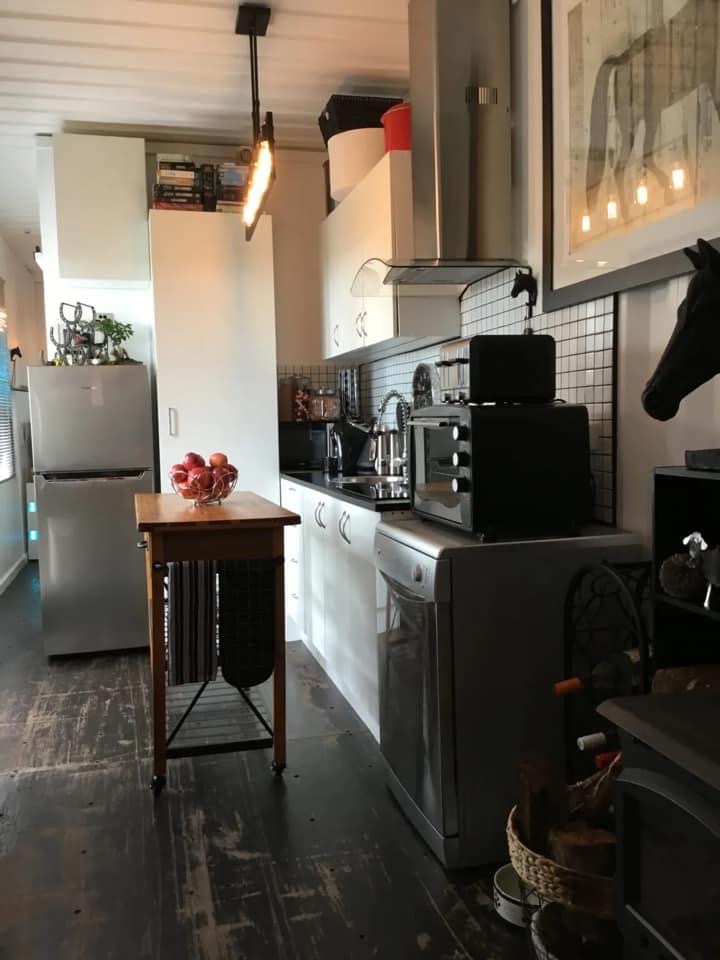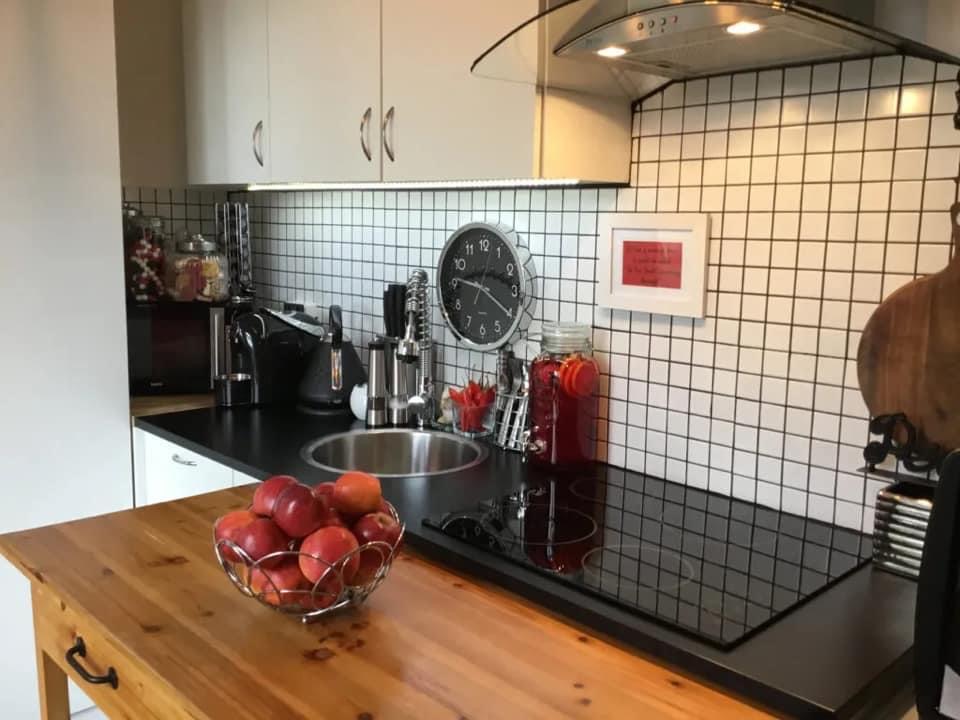 The backsplash is a stunning tile, adding an elegant touch to the classic design. The attention to detail in this home is remarkable, with every feature carefully designed to make the most of the limited space.
This kitchen proves that living in a small space doesn't have to mean sacrificing comfort or functionality. With its modern and classic design, it's the perfect example of how to make a small space work.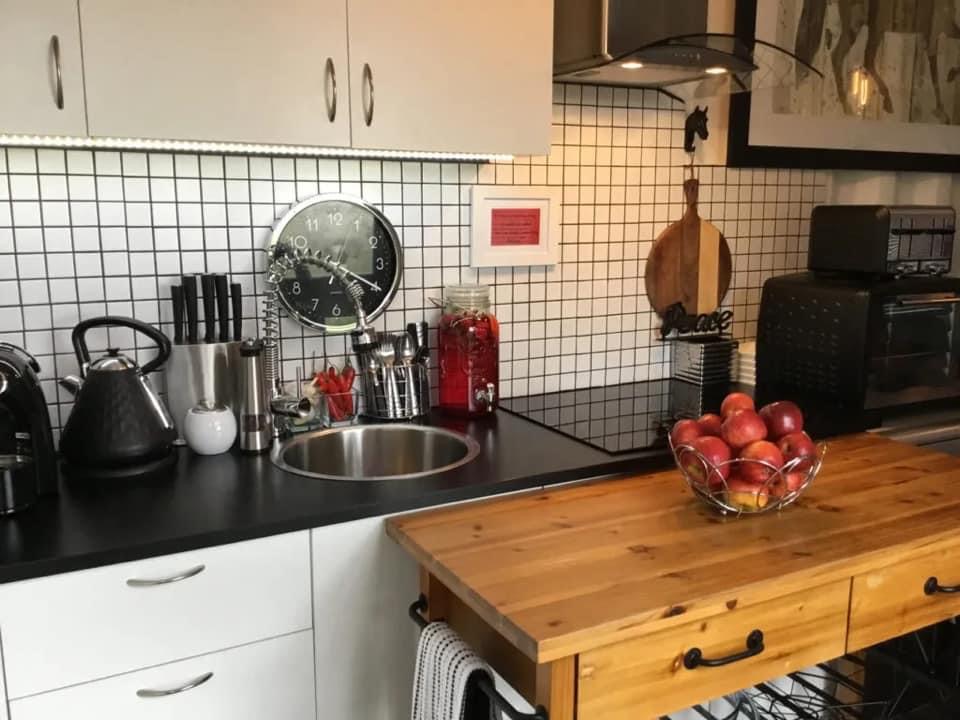 Bedroom
This UK container home is a great example of how a small space can be transformed into a cozy and stylish bedroom.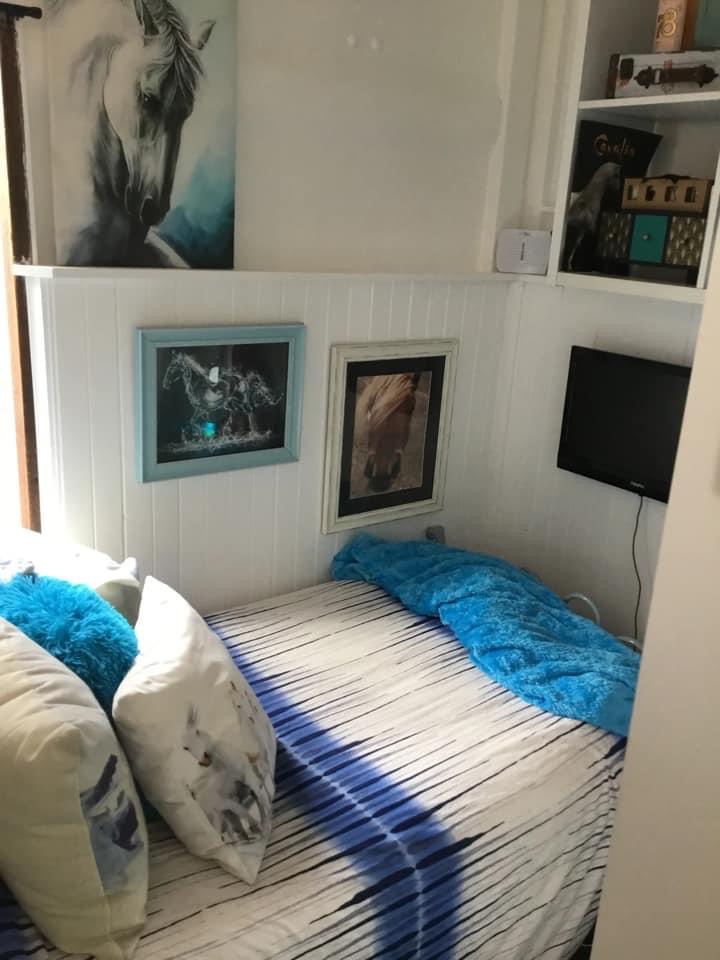 Clever storage solutions and a bright color palette create an illusion of spaciousness, while built-in features maximize storage options and optimize the use of every inch.
With a white color scheme, the room appears larger than it is and provides a sense of openness.
Not only is this bedroom aesthetically pleasing, but it is also highly functional. Adequate insulation ensures that the space is weatherproof and comfortable year-round.
Bathroom
The bathroom is incredibly adorable, with amazing tile work that lends it a designed, artistic vibe. Besides the unique mirror and vessel sink, this bathroom makes anyone feel comfortable, despite its small size.
That appears to be the overall message of this entire UK container home: it's so cute, you wouldn't even realize it's not as spacious as other houses.
With just 20-foot containers, this compact bathroom has been transformed into a work of art. The clever design features a unique mirror and vessel sink that add a touch of elegance to the space.
Minimalistic Container House As Living Space
In today's world, where simplicity and sustainability are becoming increasingly important, minimalistic container houses are gaining popularity as unique and innovative living spaces.
These compact yet versatile homes provide an affordable and eco-friendly alternative to traditional houses, offering a chance to live life on a much smaller scale.
This shipping container house by BuildEir and Abel Modulars is a special example of minimalist-style living. It is built and designed to create a clutter-free environment that exudes tranquility.
The designers were able to maximize space without sacrificing comfort or functionality. Their clever use of space ensures that the house appears much larger than it actually is, despite its tiny size.
One of the most appealing aspects of a container house is its affordability. These repurposed containers are not only cost-effective, but they also reduce waste and contribute to a more sustainable lifestyle.
The modular nature of tiny homes like these allows for easy expansion or relocation, making them an ideal solution for those seeking flexibility and adaptability.
Container houses are not just a housing trend; they are a symbol of a growing movement towards sustainable living and conscious consumption.
Whether it's for a permanent residence, a vacation getaway, or a creative workspace, these compact yet stylish homes offer a world of possibilities.
So, if you're ready to embrace a life of simplicity and make a positive impact on the environment, this minimalistic container house may just be the perfect living space for you.