Greetings from Arizona! 🙂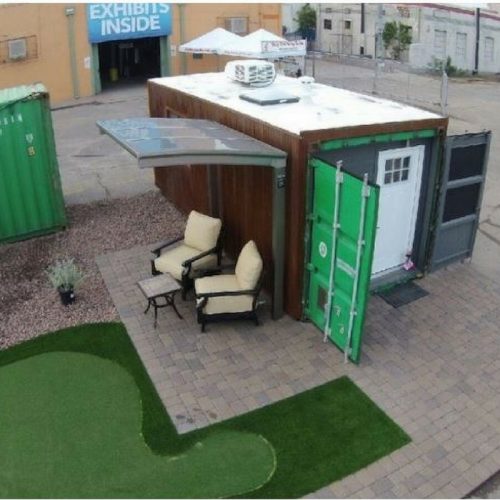 Appropriately named "The Bear", Modern Container Concepts built a tiny shipping container home from the "box" up… out of a standard 20′ shipping container. The tiny house itself has been designed to run on grid, or off grid and is essentially a turnkey, furnished, tiny house. It would be great for those in immediate need of a home; or as a second home, guest house, detached office, man cave, or just about anything else you can think of.
Because of the livable square footage of the tiny house, it is likely under the minimum square footage that would require a permit in the city or county you live in. Similar to an RV, it has in-unit fresh water and waste water storage tanks that will need to be serviced. If you are located outside of Arizona, it can be very easily shipped via flatbed truck and dropped in place.
On MCC's website, it states the $39,999.00 list price Includes:
R-20 spray foam insulation on the walls and R-34 on the roof.
HVAC
LED lighting.
Approximately 3 days of fresh/waste water storage
Kitchenette with quartz counter top and stainless steel appliances.
Bathroom with water saving toilet, shower heat lamp and skylight.
Provisions to allow the unit to be powered with conventional or generator electricity (on grid or off grid).
Furnished with: loft bed, pullout sleeping sofa, collapsible kitchen table with seating up to four people, two chairs, shoe rack, storage cart and much more!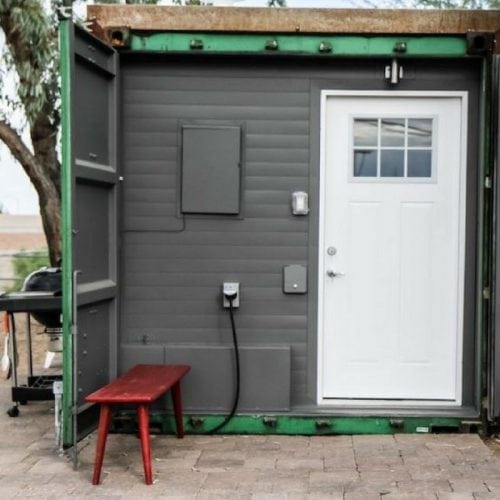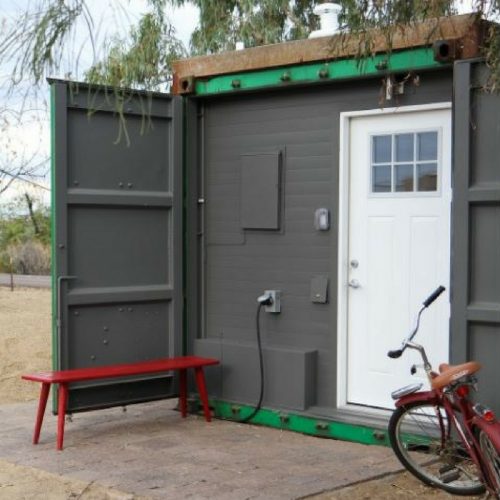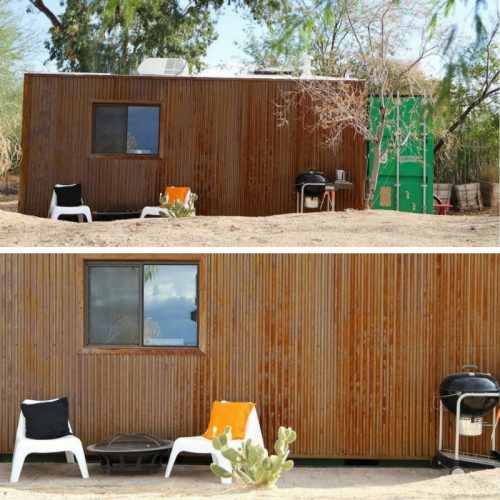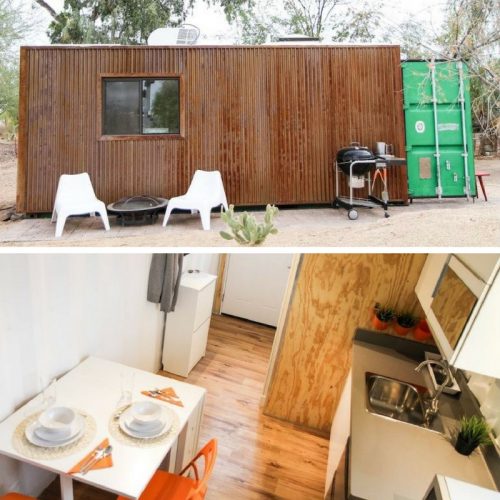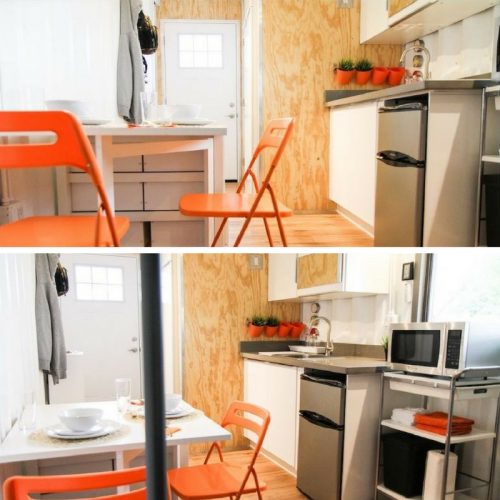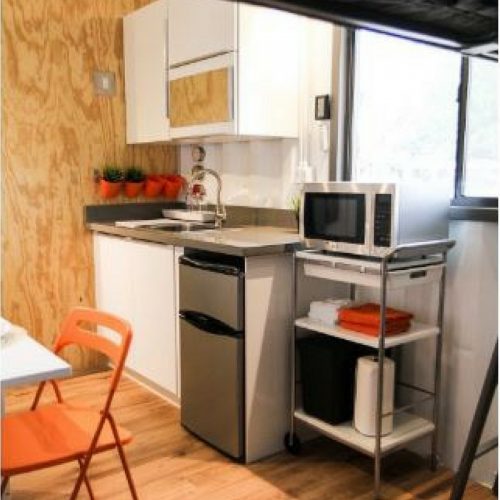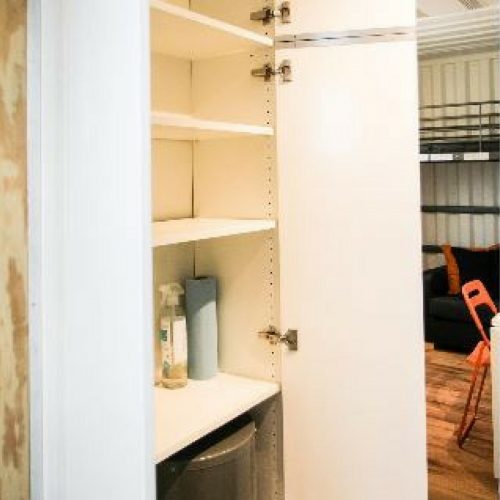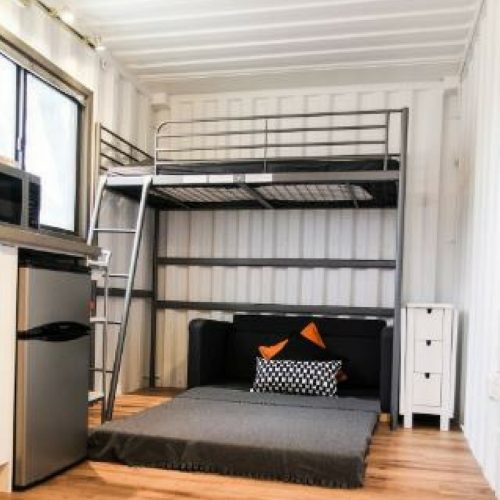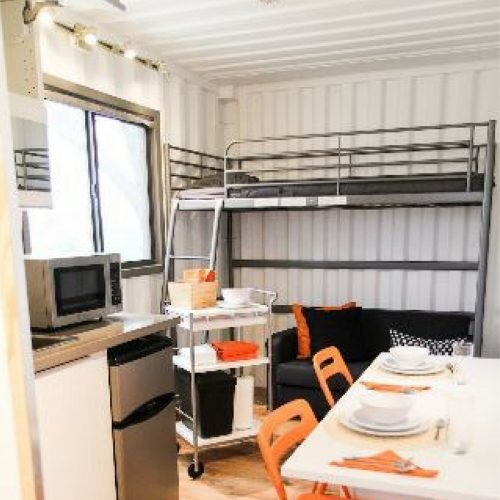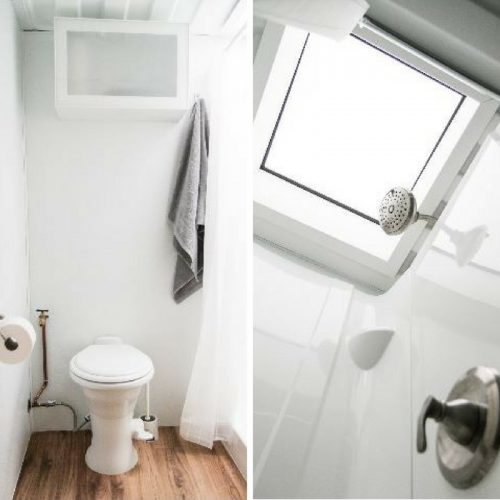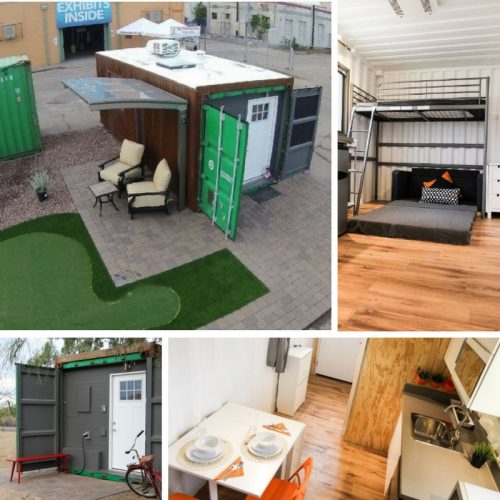 Looking through Modern Container Concept's Facebook Page, The Bear has been marked as sold since January 2016! Snap! All the good ones are always taken :p
So what do you think? Would you live here? 🙂
Information Source: Modern Container Concepts
Photo Source: Tiny House Swoon
» Follow Container Home Hub on Facebook for regular shipping container home updates here «