Greetings from New Zealand! 🙂
Sometimes you find yourself scrolling through Instagram for hours looking at all the awesome pictures of homes and how beautifully decorated they are… no? Just us? Well that is exactly how we stumbled upon featuring this shipping container home today. Titled the "Show Home," Otto Engineering states that they are starting a new project so they are sadly selling their current container home. Said to have been featured in three magazines so far, this container home is both stunning and inviting. With a family of 5, the Heeringa family called this home for over two years.
And guess what? It is currently for sale for $199,000NZD for the next week! So if you are in the area and interested, jump on it now! 🙂 With 2 bedrooms, it has 1 bedroom with a mezzanine which is removable and a mezzanine bedroom above the dining area with a stair case and built in storage.
The home also includes:
Solar panels cover the pitched roof and easily power the house.
Large mudroom with the hidden laundry.
Fully complete off grid home. No power bills!!!
Two 40ft hi cube containers. One has a pitched roof extension.
Fully insulated with spray foam insulation.
Double glazed windows and doors.
Handmade Japanese soak tub with copper tap wear.
Various copper fittings throughout the house.
6kw off grid solar system including Solar panels, inverter and batteries.
Composting toilet (Villa separatta)
LPG califont for water, LPG Bosch hobs and LPG pancoe oven.
Low power use fridge.
Custom made joinery throughout the home.
Lovely dining booth that easily seats 6+ people
Pyro mini fire place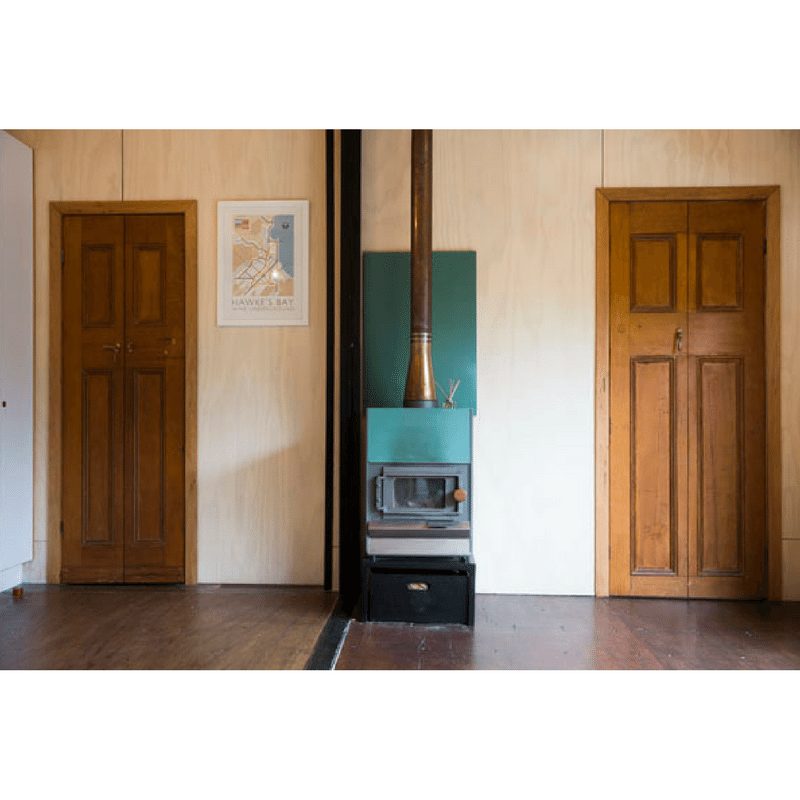 So what do you think? Would you live here? 🙂
Information Source: Otto Engineering
Photo Source: Otto Engineering
» Follow Container Home Hub on Facebook for regular shipping container home updates here «