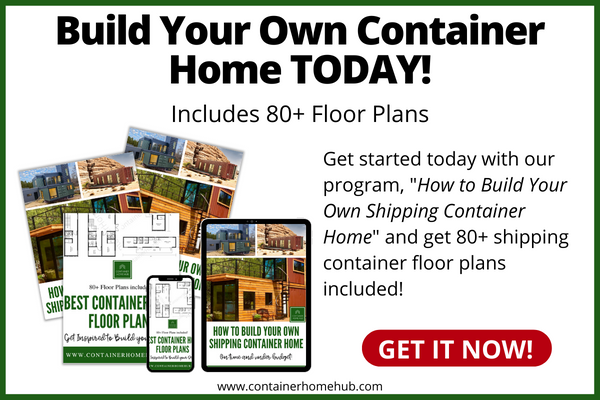 Greetings from Texas! 🙂
Looking for your next tiny shipping container home? The Rustic Retreat XL uses a 40 foot container and is intended to be used as a spacious and remote camping/hunting retreat! There are two different floor plans are available.
The first option offers 2 separate bedrooms with the potential to sleep up to 5 people. And the second option includes one separate bedroom and a dedicated gear/atv storage room with large exterior doors.
Both floor plans include:
Corten steel shipping container
Inside framing installation
Closed cell spray foam insulation
Sliding Patio Door & window installation
Utility routing (electricity & plumbing)
LED lighting throughout
Wood style laminate floors throughout
Ductless Combination Air Conditioner/Heater
L-Shape kitchen with sink, mini fridge, and cabinets for storage
Breakfast bar
Separate bedroom with pocket door entry
Sectional sofa that converts to full bed with storage
Option of ATV/Gear storage room or 2nd bedroom with full bed
Shower, sink, and toilet (composting toilet an option)
Basic front deck (roof top deck an option)
​
Price Does Not Include:
Sales Tax
Required Permitting (when necessary)
Delivery of container to your desired location (Averages $3-$4/mile)
Connection to foundation/utilities (if applicable)
Deck Installation
Extras:
Standard 20′ Roof Top Deck: $3000.00
Premium 40′ Roof Top Deck: $6000.00
Composting Toilet: $750.00
Twin flip down bed: $200.00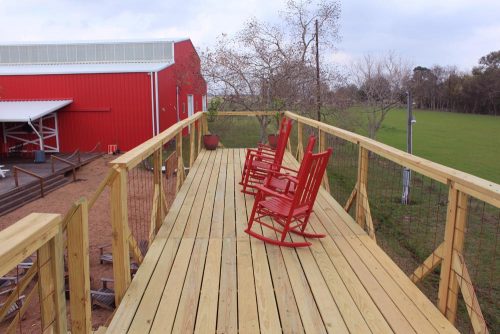 The Rustic Retreat XL is the perfect getaway for you to embrace the serenity of the great outdoors!
So what do you think? Would you live here? 🙂
Information Source: Back Country Containers
Photo Source: Tiny Living
» Follow Container Home Hub on Facebook for regular shipping container home updates here «