Greetings from Missouri! 🙂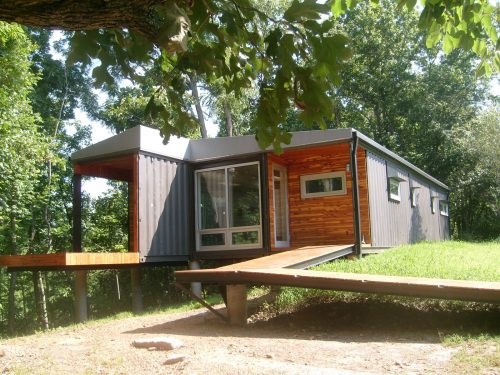 I have to be honest with you, I spent hours reading Marti's blog. I spent so much time googling to find every bit of information on this shipping container house, and when I stumbled onto her blog… It was like a treasure trove! I must say that her blog has got to be the best self-documented shipping container home build I have seen. She shows step by step how they turned four 40′ x 8′ shipping containers into an incredible home in a Missouri forest overlooking a river.
"I can't really remember if I was carrying my clear plastic shoe box full of magazine clippings, internet renderings, philosophical essays from Dwell magazine and a plethora of likes and dislikes about houseplans culled and copied from every imaginable source when I walked into theworkshop 308 that first day……….I might have saved that for the very next day. I only know that if any other designers had seen a 65-year-old, white-haired lady pull up to the curb in a pickup truck with glimmerings of a $150,000-modern-house-with-lots-of-glass dancing in her head, shoebox or not, they would have locked the door or sent her down the street to the Victory Mission.
To their credit…..no, it wasn't just to their credit……it was more like a back-lit miracle……they told me to make myself at home on the couch, or look through their books, and tell them what it was I had in mind.
Yes. That day was definitely the start of a good, good time…..the start of a shipping container house perched over the most beautiful rocky and wooded slope down to the James River…..and the partnership with theworkshop 308 ……namely, Michael Mardis, Ian Ford, Natalie Mardis, Jason Mitchell, and Courtney Ford."
That is Marti's very first blog post. So inspiring! I mean after all, the whole reason Container Home Hub exists is for me to show off all the amazing shipping container homes currently out there for my inspiration, because I want to one day build my own shipping container home. 🙂
So without further ado, here all only a fraction of the photos from the 8747 House blog! Want to see more photos of the in-depth process? Please, check out the blog for yourself!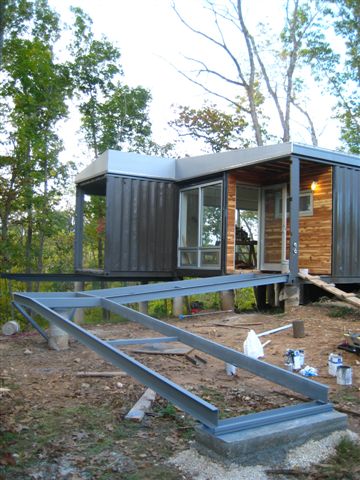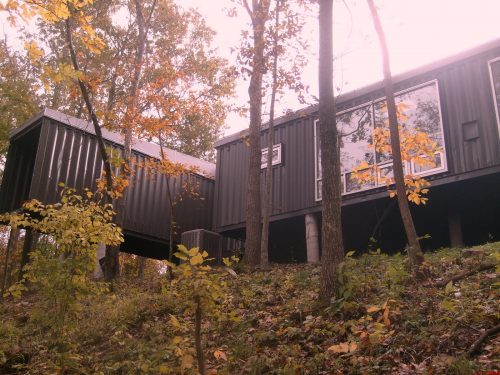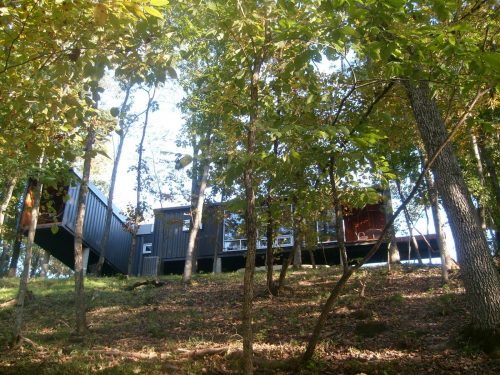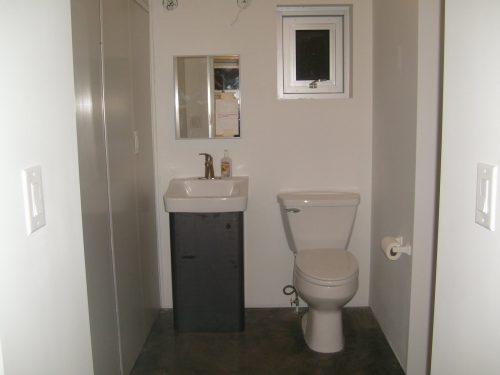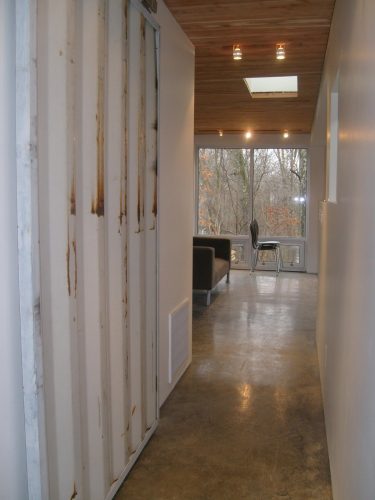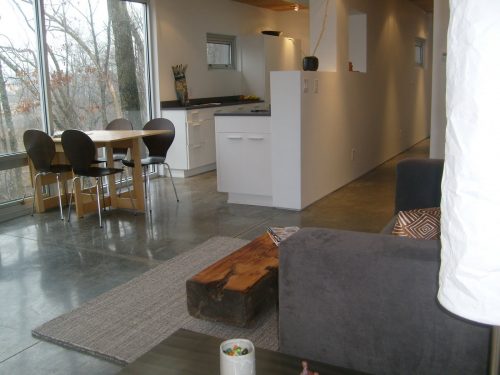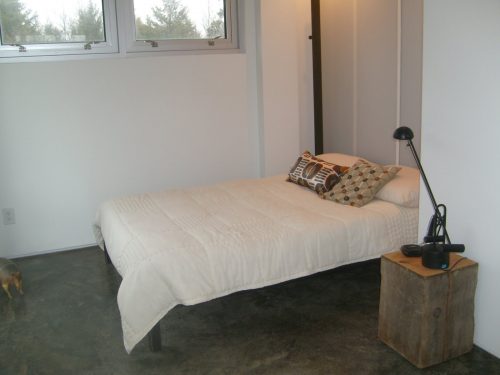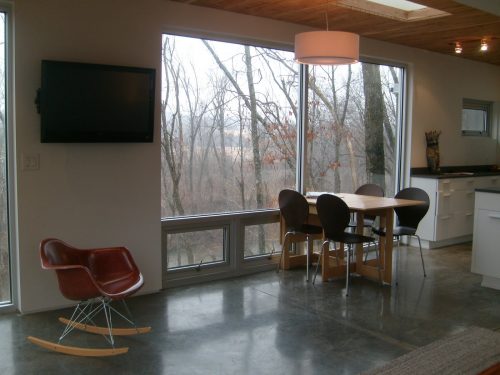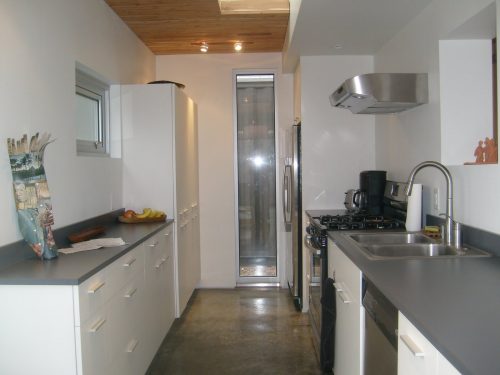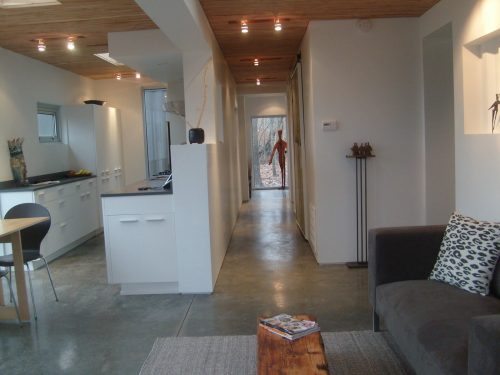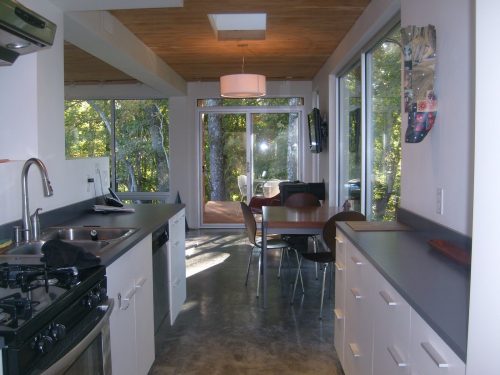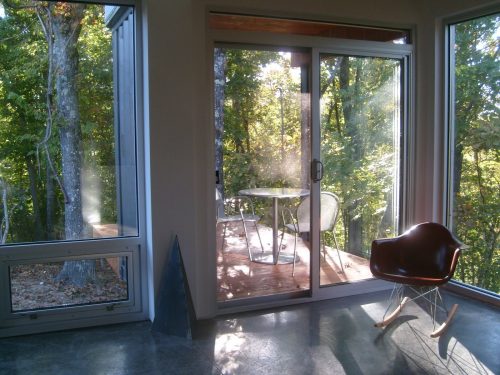 So what do you think? Would you live here? 🙂
Information Source: 8747House
Photo Source: 8747House
» Follow Container Home Hub on Facebook for regular shipping container home updates here «