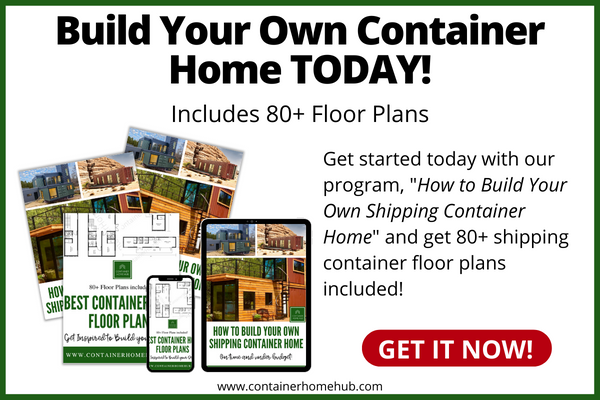 Greetings from Las Vegas! 🙂
Straight from Tiny Home Builders, this is luxury in a little package! This tiny shipping container home is new and estimated to be completed on 04/15/2017. It was converted from a 20′ steel shipping container. The dimensions of the container are 19′ by 8.5′ providing you with about 150sf of living space. This tiny container home is mobile; you can move it with a flatbed truck or permanently fix it to a trailer.
Includes:
8′ Wide Double Door Entry
Murphy Bed / Sofa (Pulls down off the wall and rests on the sofa frame)
Bar top area for eating or study.
Antique dresser from 1930's that was restructured and re-purposed for storage.
Kitchen area with granite top, large sink, fridge and storage.
Sliding Barn Door
Full Bathroom (Shower, Toilet, Sink & Storage)
Note: Plumbing is under the trailer.
Curtains and blinds for all windows.
9,000BTU A/C Unit as well as a heater.
Note: walls have been insulated with 3″ foam.
All necessary hook-ups for electricity/water/plumbing. (similar to an RV)
Wood beams
Coffee Table(s)
Bar Stools
Large TV Mount & TV
Price: $39,999.00
If you are interested in seeing the tiny container home or have any questions, please call or text Mr. Lopez at 702-325-2727.
*It shows that this tiny house is expired on Tiny Home Builders but that just means the listing is no longer up. It could still be for sale.*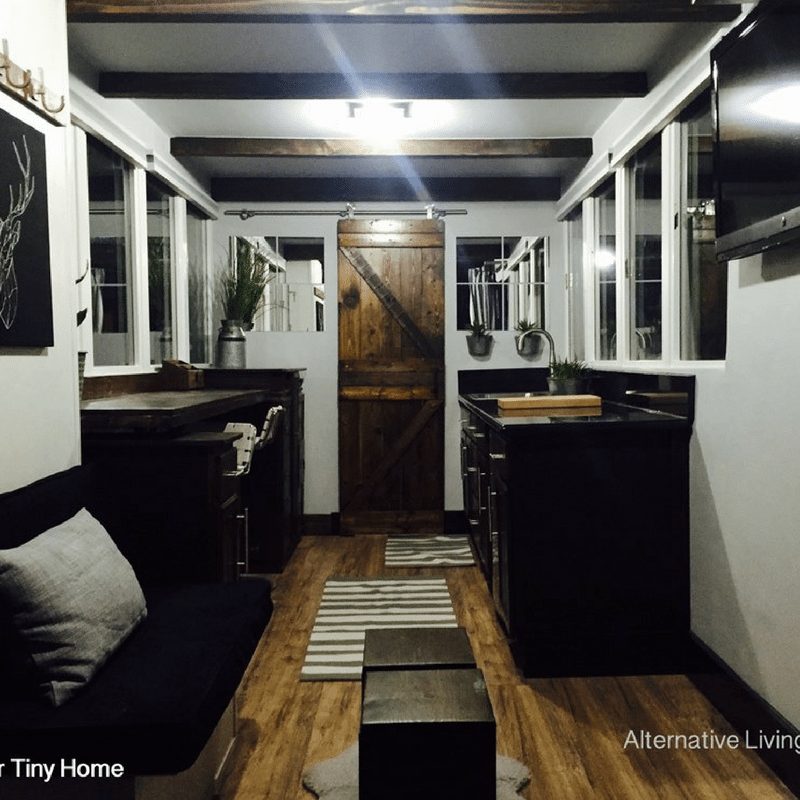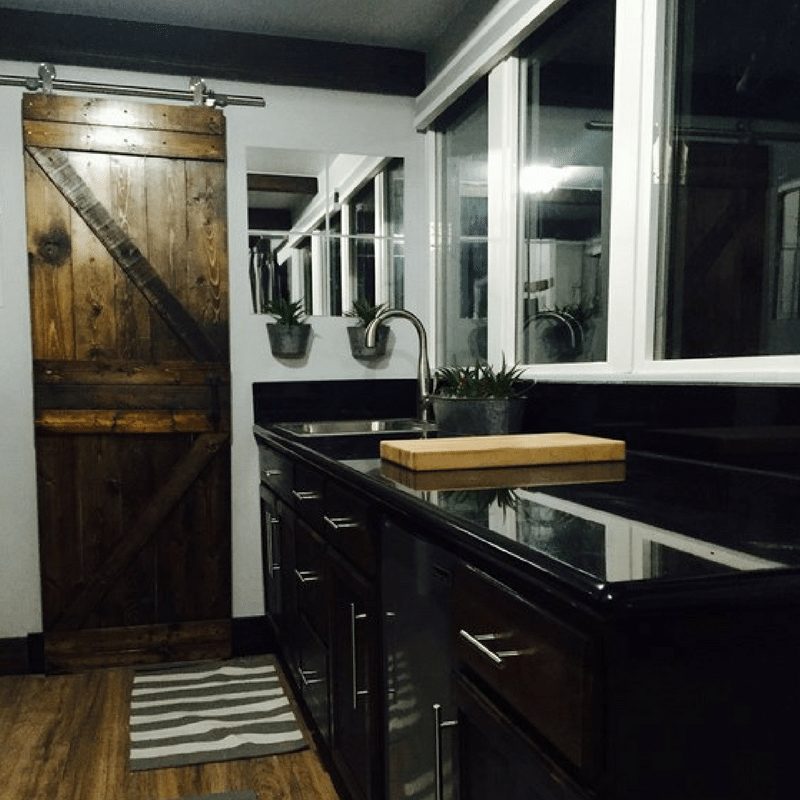 So what do you think? Would you live here? 🙂
Information Source: Tiny Home Builders
Photo Source: Tiny Home Builders
» Follow Container Home Hub on Facebook for regular shipping container home updates here «