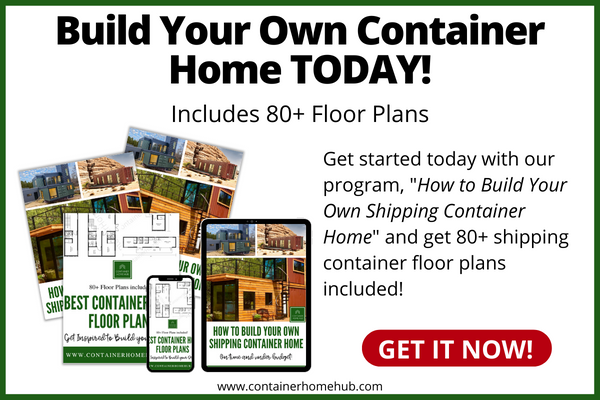 Greetings from Mexico! 🙂
Isn't that name wonderful? Ha! 🙂 Today we check out this unique lodging in a one-of-a-kind shipping container home built with two 20ft shipping containers. This house combines industrial, modern and alternative architecture joined with a traditional Mexican palapa roof. The container house sits on a fenced acre. You are only a 10 minute walk to the ocean, kite launches, and offers breathtaking views of theSea of Cortez. Enjoy watching sunrise and moonrise over the ocean from your bed or cook dinner while staring out of the glass wall/door overlooking the ocean.
The containers are the bedrooms and the 18×24′ in the middle is covered with a large palapa roof to make up the living space, kitchen, and bathroom.
The house is near beaches for, but not limited to, kayaking, fishing, SUP and snorkeling. Local trails offer access for motorsport, mountain biking, morning walks with coffee. I love my morning coffee walk. It is within walking distance to great restaurants and coffee shop. Also there is a futon in the living room folds out to accommodate additional guest or children.
Has an outdoor fire pit for howling at the moon and an outdoor shower to rinse off your gear after a long day at the beach. The container house sits in a fenced acre in a quiet neighborhood.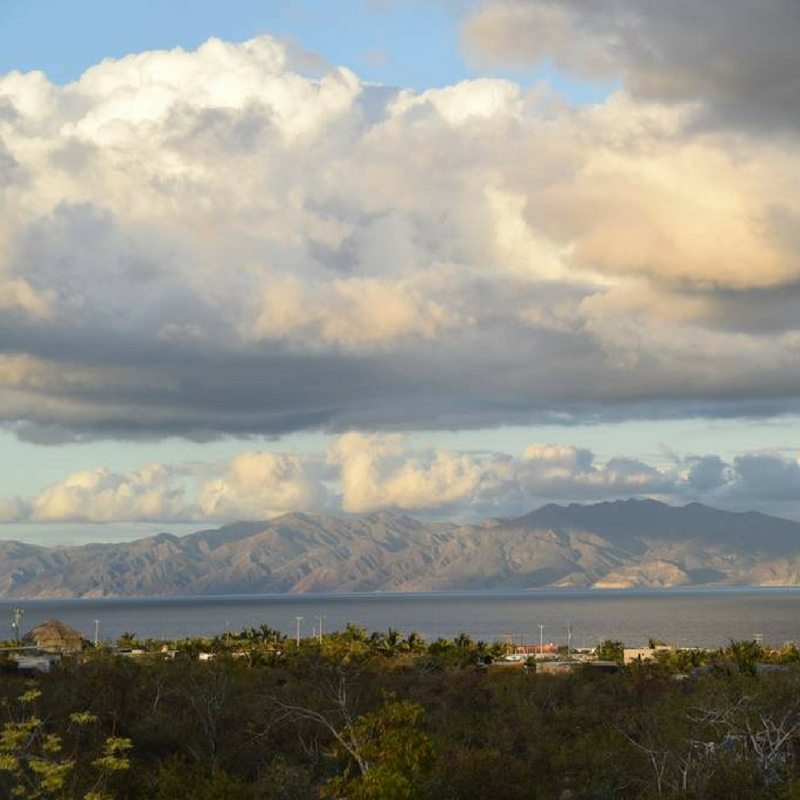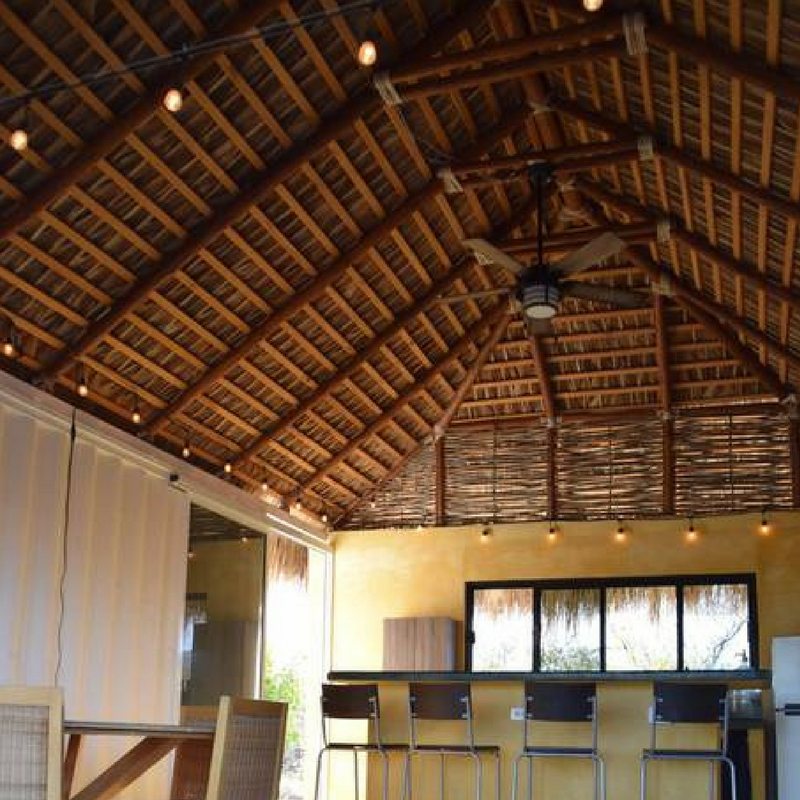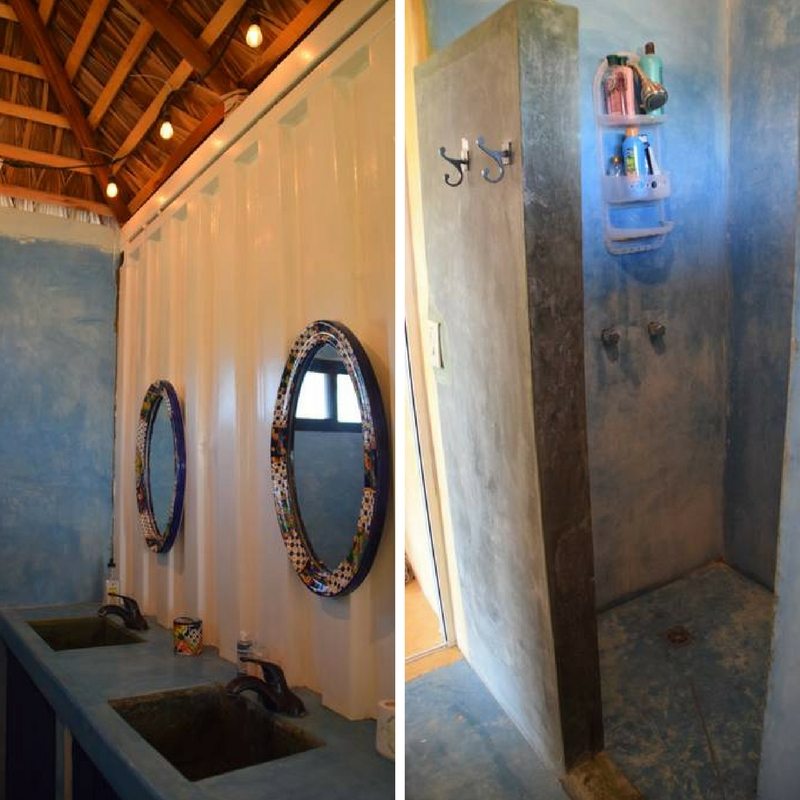 Grey water system waters outdoor plants, offering a lush yard with plenty of parking. The internet is available at a coffee shop a short walk away. 3G cellular internet is strong on the property, if you can tether your phone to computer then do it, that is what I do.
Also there are currently 3 other shipping containers on property that will be used for a future house. How cool is that! For $41/night, this isn't a bad deal!
So what do you think? Would you stay here? ☺
Information Source: Airbnb
Photo Source: Airbnb
» Follow Container Home Hub on Facebook for regular shipping container home updates here «