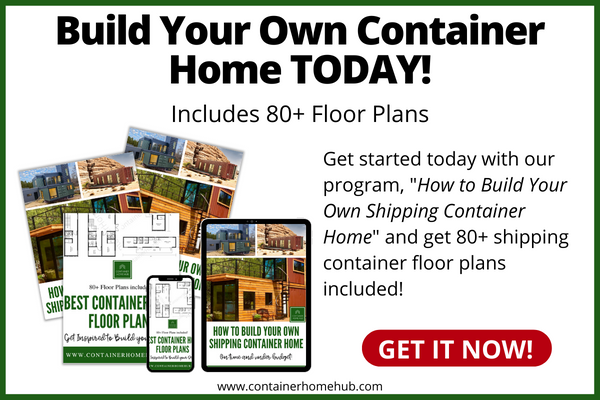 Greetings from Montana! 🙂
Welcome to the "Little Box on the Prairie"! This unique, modern shipping container home is made from two recycled shipping containers, situated on 10-acres of rolling prairie, just North of Livingston Montana. It's a 700 square-foot mix of rustic coziness and clean, modern design.
Many of the finishes such as the redwood flooring and plywood wall panels were salvaged off site, recycled and reused. The outside deck is perfect for chatting over morning coffee, an evening glass of wine, gazing at the Absaroka Mountains and likely spotting a deer or antelope.
The house comfortably sleeps 2, and potentially a 3rd can sleep on the sofa upon request. While in the country, you're only 15 minutes from historic downtown Livingston, making it easy to go shopping, find a great restaurant or take in a few art galleries. And if you want to drive 20 miles west, you'll find plenty to do in the vibrant town of Bozeman, home to Montana State University.
The area is surrounded by soft, rolling hills of prairie grass, with mountain views in each direction. It is a quiet location and perfect if you just want to read, take a walk, nap, relax and unwind.
This is rural living, so a car is needed. While not mandatory, a 4-wheel drive or all-wheel drive vehicle is recommended if traveling during the winter months or you plan on tackling some rugged back-roads.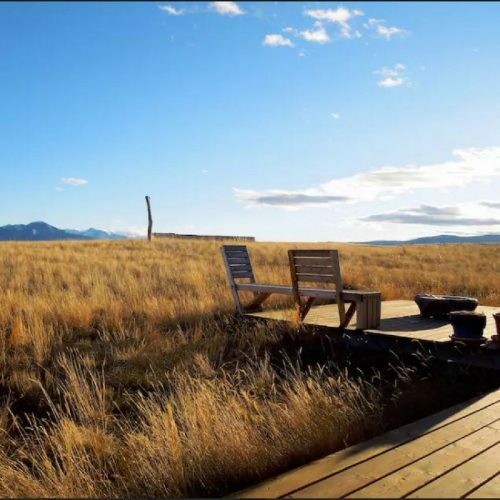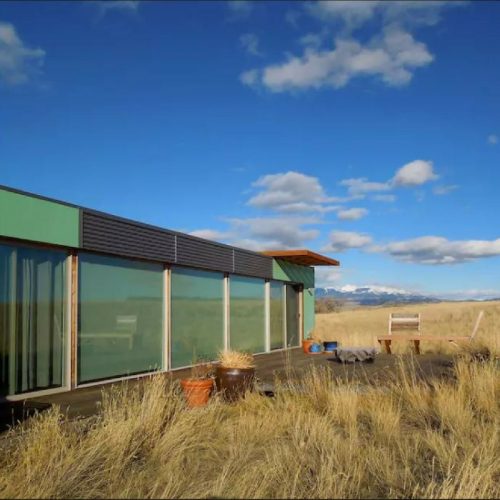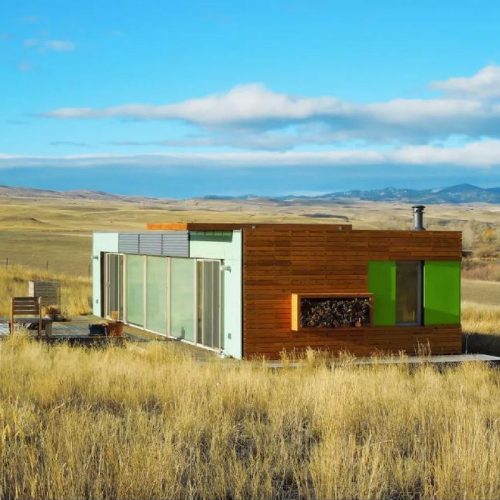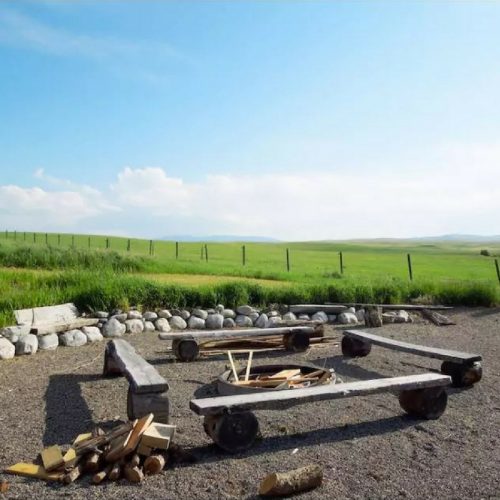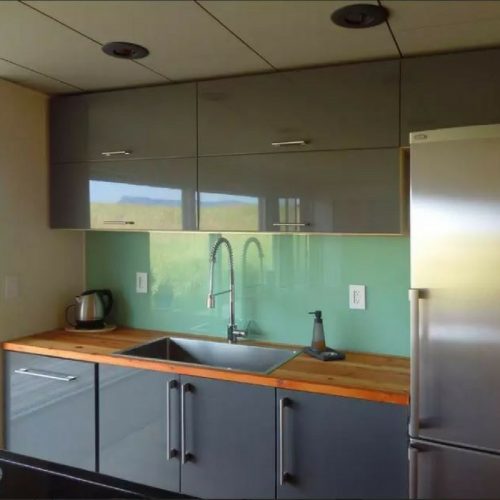 Now let's talk about the amenities include: Mosaic-tiled, walk-in shower, outdoor shower, fully equipped kitchen with island, living room, bedroom with queen bed, flat-screen tv with Netflix (among other streaming options), Blu Ray/DVD player, sound system, Wi-Fi, wood stove, well-stocked bookshelves and an outdoor fire pit.
Doesn't this sound like the perfect getaway?
So what do you think? Would you stay here for $195/night? 🙂
» Follow Container Home Hub on Facebook for regular shipping container home updates here «