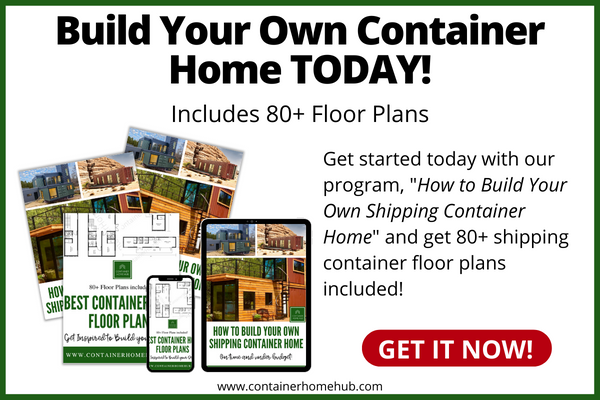 Greetings from Colorado again! 🙂
Amongst the myriad of tiny home builders who have jumped on the minimalist, downsizing train sweeping the nation, one stands apart from the pack – Rhino Cubed. This Boulder, Colorado company offers tiny dwellings at the intersection of art and sustainability. A Rhino Cube starts with a re-purposed shipping container made of Corten steel. This steel structure is virtually indestructible. It offers a shelter that is wind proof, waterproof, rodent proof and fire-resistant.
The steel bones of each Cube are then transformed by co-founder and chief architect, Sam Austin, into an artistic abode suitable for a backyard retreat, cabin, or permanent tiny shipping container home. Wooden timbers, a cedar trellis, weathered steel and metal add character and unique artistic elements to each Cube.
Rhino Cubes range in size from 160 square feet up to 640 square feet, depending on the plan. Each unit can be purchased in an "on-grid" or "off-grid" configuration. For those looking to minimize their environmental footprint on the earth, the off-grid solution comes equipped with solar appliances, a composting toilet, self-contained water tanks and various energy-efficient heating options.
Rhino Cubed's most recent build is affectionately named "Nola," after one of the last five remaining northern white rhinos on the planet. The real Nola, age 41, resides at the San Diego Zoo. Nola the Cube is just as tough and resilient as the live Rhino. She is a 24-foot container with a full size shower and complete kitchen. She boasts closed-cell foam insulation, providing R54 on the roof and R22 on the walls – exceeding the most stringent American requirements for wind, heat and cold. Unlike many tiny homes today, she is also built to code.
Rhino Cubed's dwellings offer a more secure and stable tiny home option, as they are not built on wheels. However, they can be transported atop a flatbed trailer, if they need to be moved. Unlike most tiny homes that are built on wheels, Rhino Cubed offers a more stable and secure home option. A Cube can be attached to a foundation but also can be easily detached and transported to a new location if needed. Best of all, there are no building hassles or architectural fees to navigate.
Nola is currently on sale for $63,999. So what do you think? Would you live here? 🙂
Information Source: Tiny House Listings
Photo Source: Tiny House Swoon
» Follow Container Home Hub on Facebook for regular shipping container home updates here «