Greetings from Texas! 🙂
Today I am sharing this tiny shipping container home from Laredo, TX. They built this container house in 2014 for their family ranch and have since moved to another location that has a bunk house already on the property. This family is selling their container that was built with every option we could think to add. The container house is currently 45 minutes north of Laredo TX. Buyers must pay for pickup and delivery, but they can help coordinate shipping companies and delivery was $2500 to their ranch in Laredo from Dallas. Cost should be the same to deliver up to 9 to 10 hours from San Antonio TX. Due to it being a shipping container, virtually any company can deliver at very low cost.
Asking $37,500, this container is packed with amenities!
320 sq. ft.
640 sq. ft. deck
2 Bedroom / 1 Bath
Central Air and Heat
Always Hot / Tank-less Water Heater
Stand up / FULL SIZE Shower
All Stainless Appliances: Full Size Fridge, Gas Over and Vent Hood
Queen Master
Bunk Room with Fold Down Queen Bed (LED TV in Bunk)
All Cedar interior (Spray Foam Insulation and Roll Insulation)
ALL LED Lighting (Can Lights on Interior)
Satellite TV
LED TV On Deck
40 x 16 Deck Included (Buyer must coordinate dis-assembly)
*Does not include land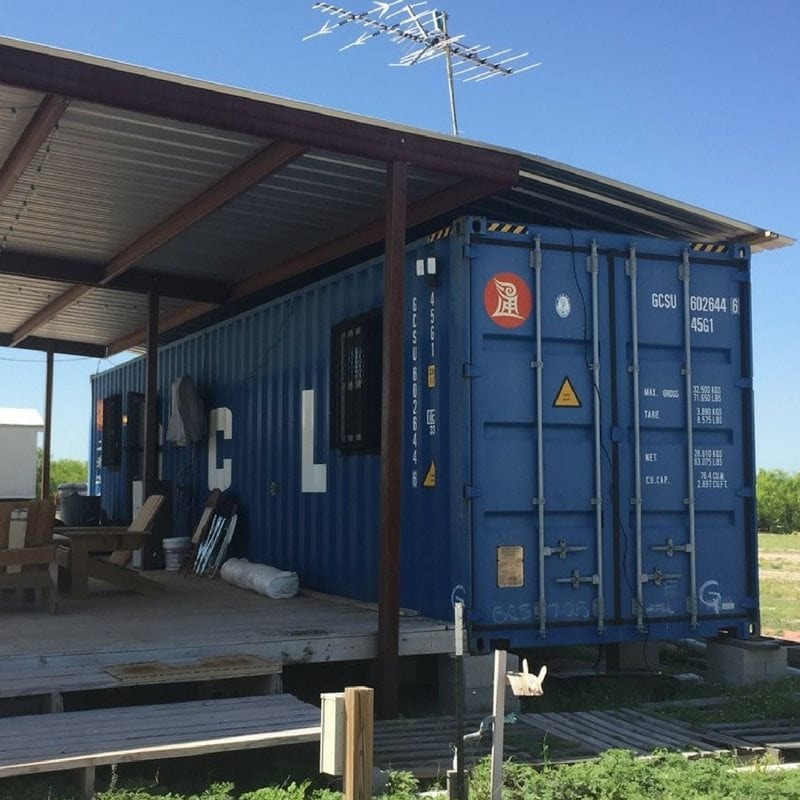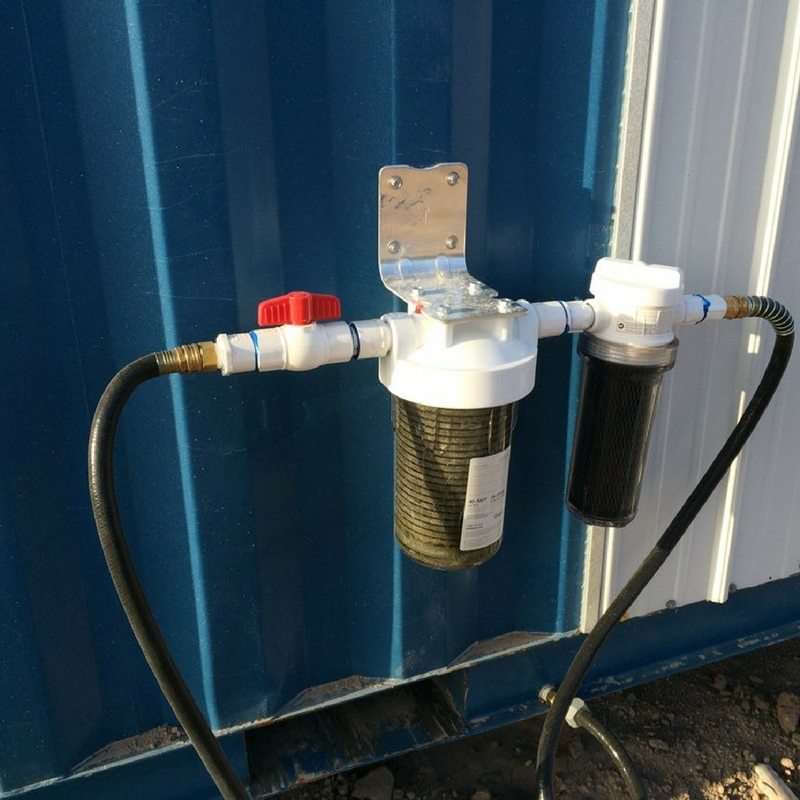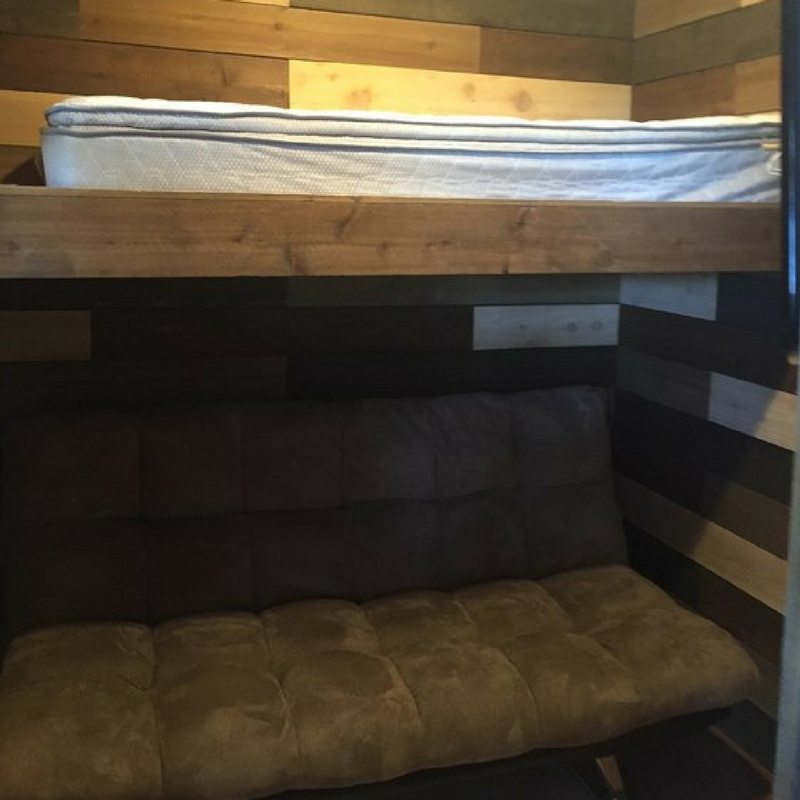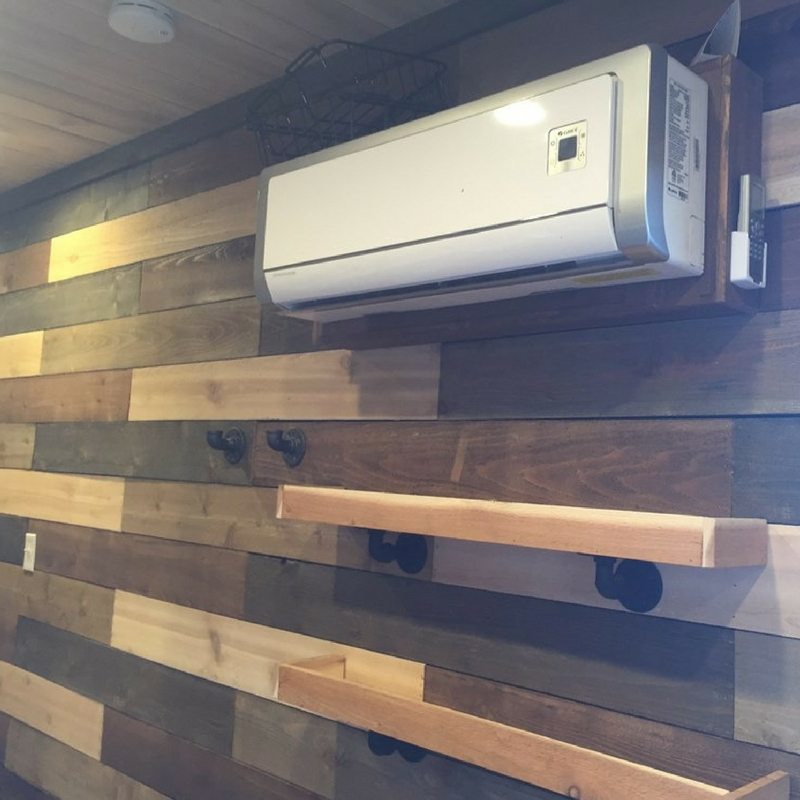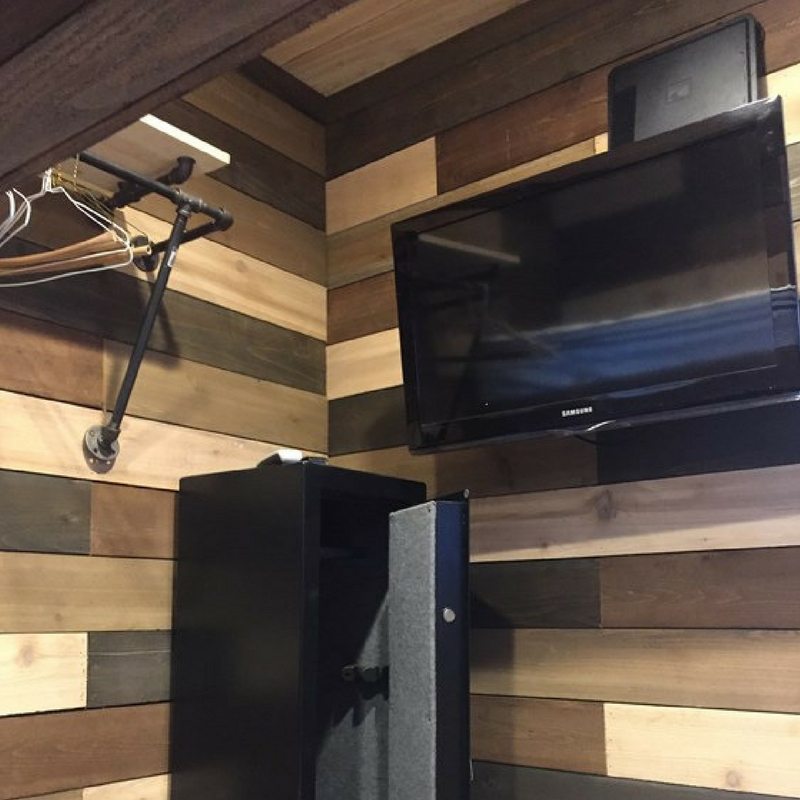 Built in 2014 and posted for sale in 2016, it is worth noting that I am not sure if this sold yet or not. I grabbed this house's info off Tiny Home Builders and the listing says it expired but nothing about sold. So I went to the seller's website, ContainerConstruction.net, and it didn't say anything about being sold either. It is possible the container home is still for sale, so if you are in the area it doesn't hurt to ask! 🙂
So what do you think? Would you live here? 🙂
Information Source: Tiny Home Builders, Container Construction
Photo Source: Tiny Home Builders
» Follow Container Home Hub on Facebook for regular shipping container home updates here «