Greetings from Washington! 🙂
This is so exciting! Never in a million years would I think that this little shipping container home blog would generate so much interest, let alone get submissions from actual shipping container home owners for me to feature them! When Jeff at Elma Container Cabin contacted me, I was humbled and extremely honored 🙂 Please trust me that the photos he shared with me are amazing and I can't wait to book my next vacation to stay here. Thanks Jeff!
From Elma Container Cabin:
Are you looking for peaceful solitude? Easy access to fishing, hiking and outdoor recreation? Or are you just looking for a great vacation rental that is fun and unique? Whatever you are looking for in a vacation rental, renting a container cabin in Washington State is the perfect choice!
40 minutes outside of Seattle in the city of Carnation is the Tolt MacDonald Park and campground. In addition to RV sites, tent sites and yurts, the park offers a container cabin for rent. This isn't your run of the mill container that is just a roof over your head. This cabin has radiant heating, LED lighting, storage, a table, and sleeps up to four. It is the perfect compromise for campers looking for an outdoor experience, while keeping some creature comforts (and keeping dry in the rain!).
The Elma Container Cabin, available to rent right through this website! The Elma Container Cabin the perfect rental for vacationers looking to get away from it all. Whether you are looking for peace and tranquility or easy access to forests or a home base to explore the South Puget Sound and Washington coast, the container cabin is a great choice. Unlike the Tolt MacDonald cabin, the Elma Container Cabin is just like a small home. The two bedroom cabin has a small kitchen and living room, bathroom, and absolutely beautiful views of the forest from every window. Contact Jeff and Jessica to find out about availability.
WHAT IS STAYING IN A CONTAINER LIKE?
No matter where you are, if you are staying in a container cabin, the experience is sure to be unique. Container cabins all have their own charm. They are small, but comfortable living spaces. Because they are smaller than other vacation homes, they can take advantage of the surrounding environment by being closer to trees, water or other natural features. Common design elements include floor to ceiling windows and modern design touches that evoke a relaxed simplicity.
Container cabins can vary from bare bones to luxury suites. Depending on where you are staying, you will want to confirm if the cabin has electricity (both of the cabins featured in this article do), a kitchen, plumbing and a bathroom. You may also want to check if you can park near the cabin or if you will need to walk a short distance to the cabin. Even though staying in a cabin affords more amenities than camping, it is always useful to confirm ahead of time.
Where ever you decide to go for your next vacation, consider renting a container cabin! You are sure to have a memorable experience.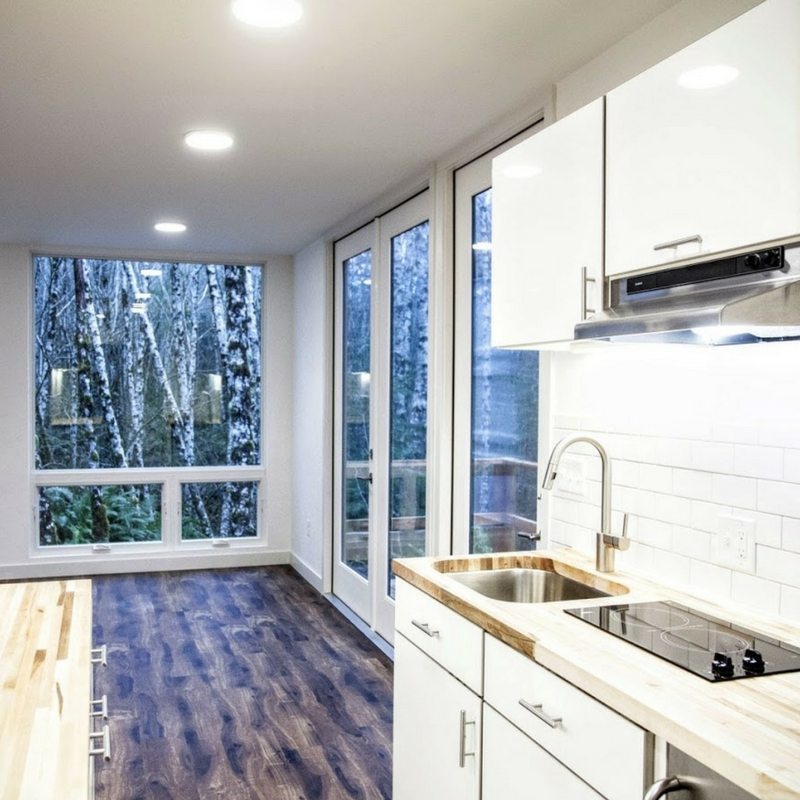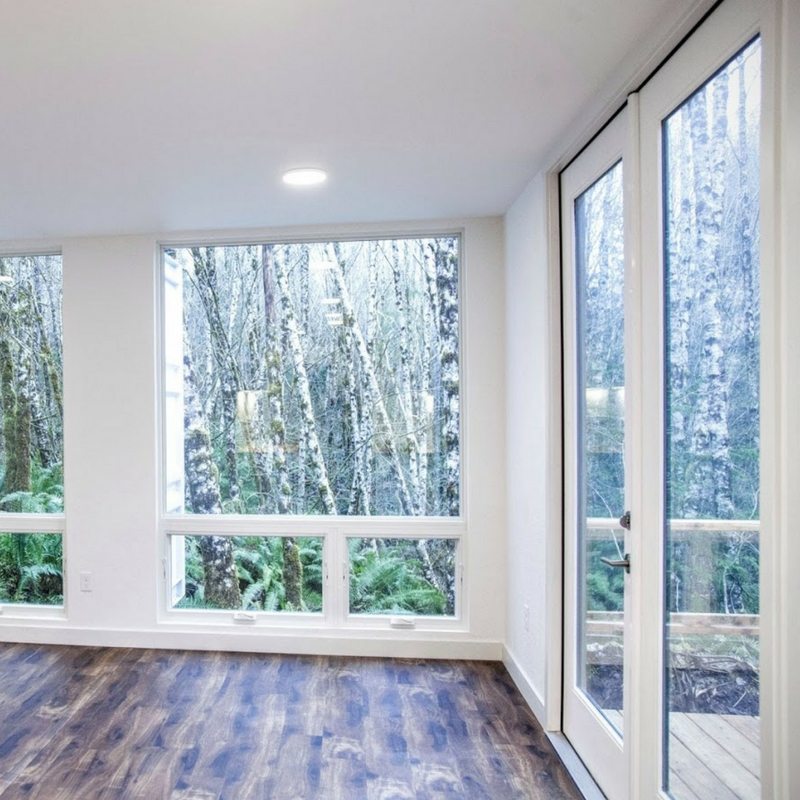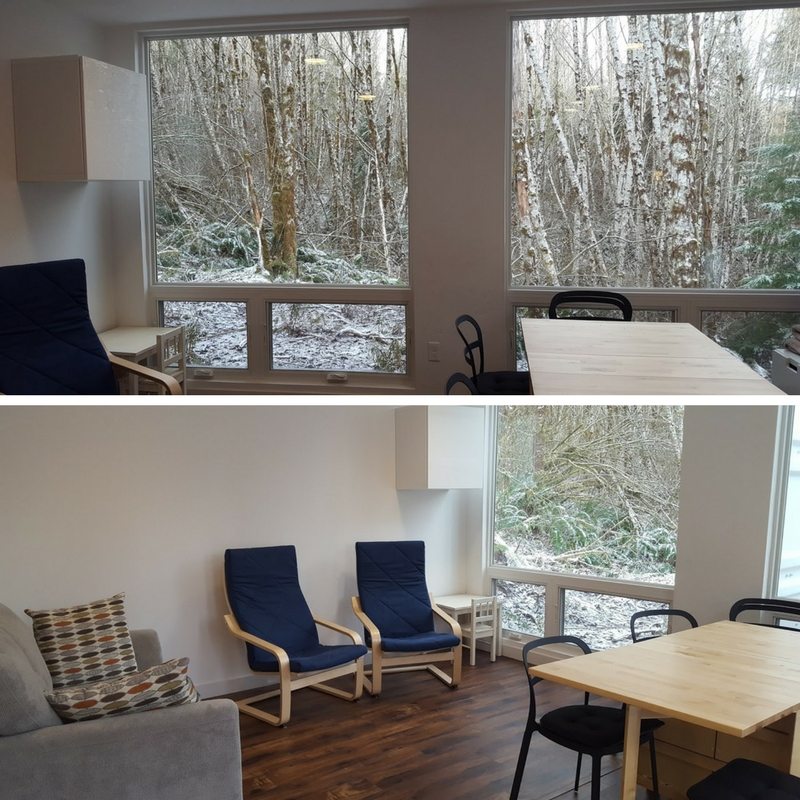 Was I right about these photos? Look at all that snow! And just think, you can stay here for the very affordable rate of $167/night. Remember that it has room for 6 people total! For your next family vacation?
So what do you think? Would you stay here? 🙂
Information Source: Elma Container Cabin
Photo Source: Elma Container Cabin
Again a big thanks to Jeff for sharing this with us at Container Home Hub!
» Follow Container Home Hub on Facebook for regular shipping container home updates here «