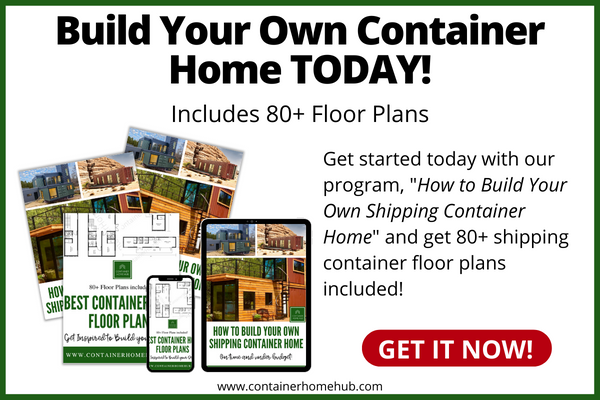 Greetings from Canada again! 🙂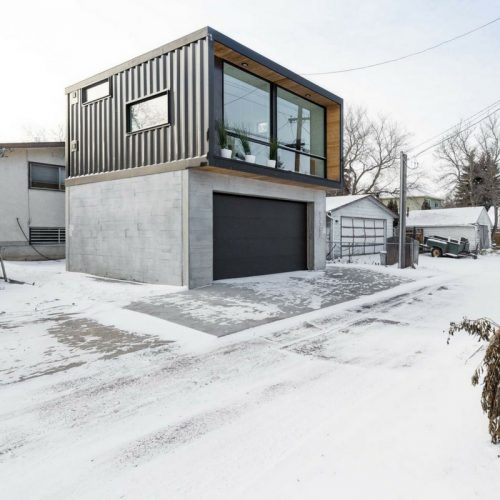 Do you remember that incredible shipping container home we posted about with all the beautiful snow? Not only did Honomobo build the HO4+ house, here is the HO2! 🙂
Launched last spring, the company Honomobo, based in the Canadian province of Alberta, builds modern homes, offices, studios, multi-family complexes, and more out of modular shipping containers. Now, after about a year of work, Honomobo has a number of finished projects to share.
One is the HO2 studio home, which, at 362 square feet, is the second smallest in Honomobo's line. The design features an open living area and kitchen, with a separate bathroom, a nook for a bed and work area, and a large glass wall bringing in light from the front.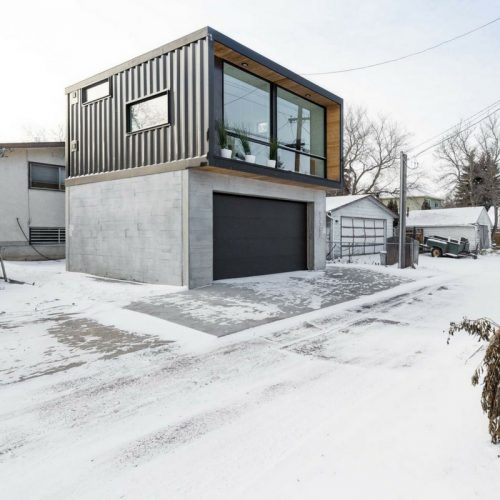 The bright space sits above a precast concrete garage and includes a wooden deck entrance on one side. The house has an efficient air source heat pump for heating and cooling, and comes ready to incorporate thermal insulation and go net-positive with solar energy system upgrades.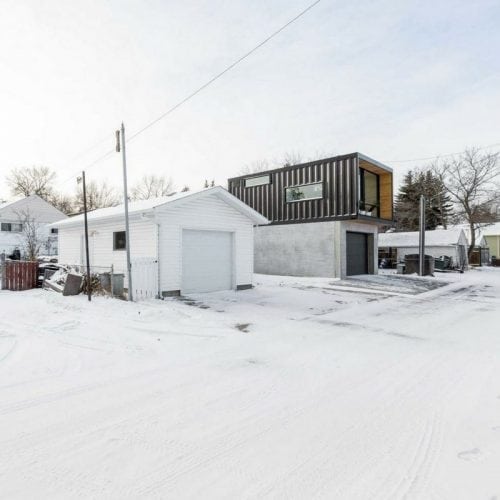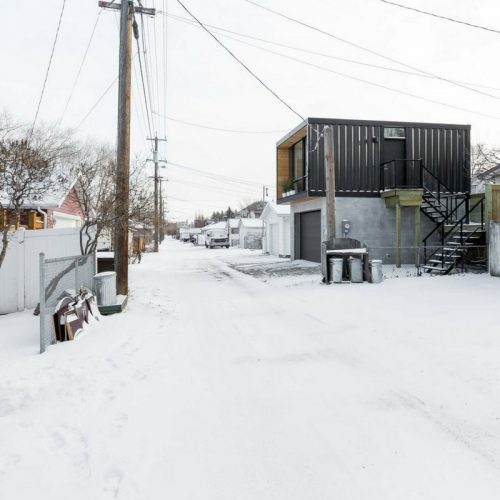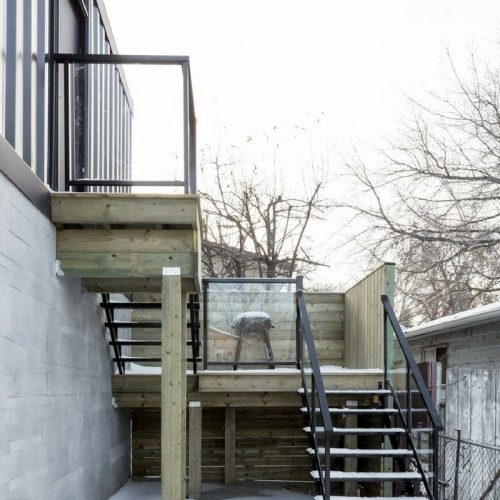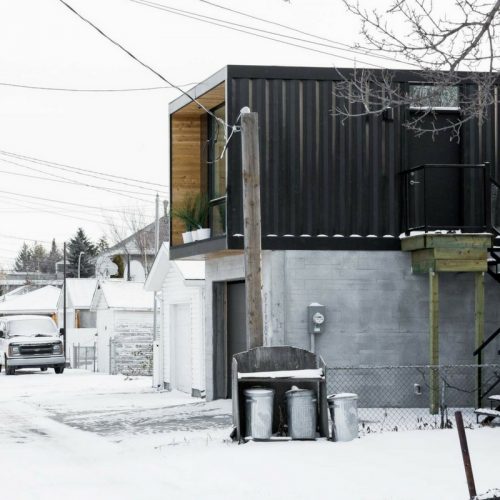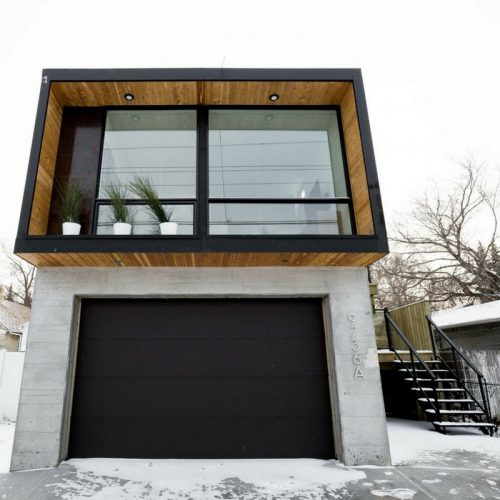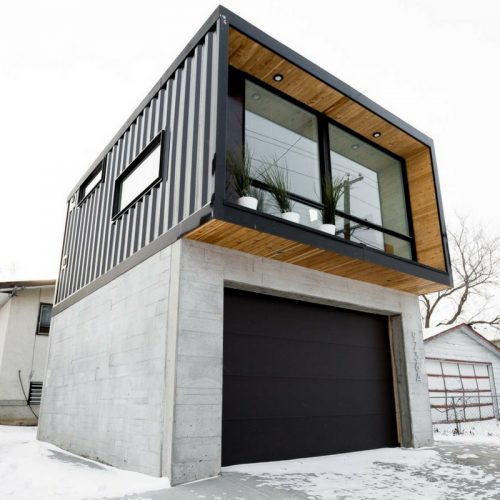 The modern, minimalist design fits perfectly with the concrete garage, giving this shipping container home a clean and sparse feeling that is well in line with contemporary housing trends. We love the large glass windows that face outwards from the living area and create an open and welcoming facade to offset the coldness of the colors and materials.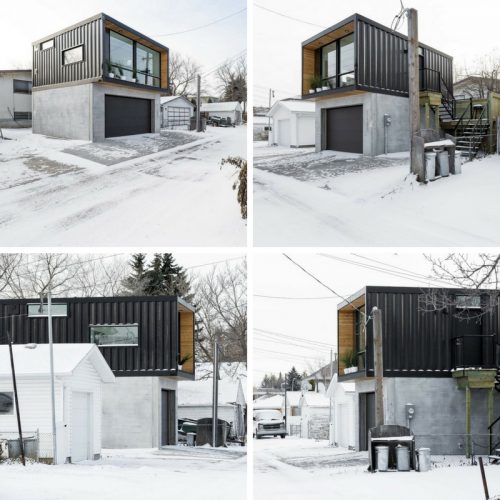 The interior of this shipping container home has a much more homey and cozy feeling than the outside exudes. This stark contrast is a wonderful change and has its very own look and aesthetic. This is incredibly important for a shipping container house since the exteriors can be rather simple.
The dark hardwood floors are a great way to provide a blank slate for the modern furniture that adorns this shipping container home. In order to give smaller homes an illusion of space, it is helpful to have darker colors towards the bottom and lighter colors up top. The black and white color scheme here is a very clever design touch.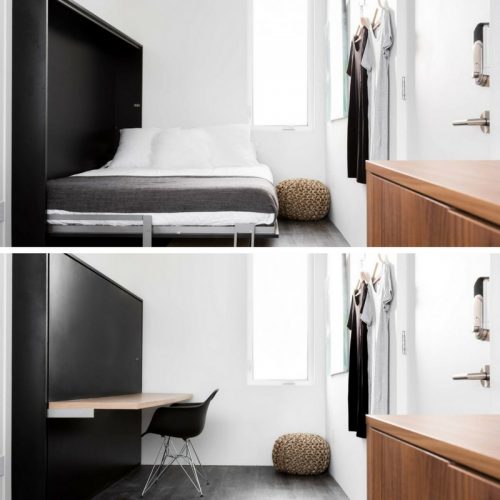 The clean contrast of white and black is a great way to give the interior a home a grandiose and open feel. We feel that the designers of this shipping container house have embraced the crisp lines of contemporary style to create something very beautiful.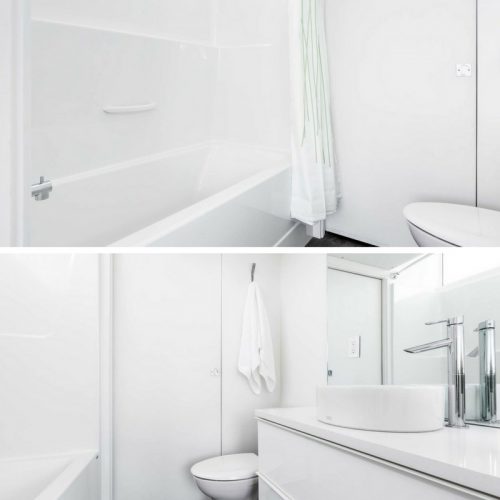 We love the crisp white paint of the galley-style kitchenette. This is especially well executed and accented by the light wood of the cabinets and the stainless steel appliances. We love how simple and clean the kitchenette's feel is and how well it works with the limited floor plan of this shipping container home.
Foreseeing complicated regulations regarding tiny homes, Honomobo homes are built to local building codes as either primary or secondary residences and, unlike tiny houses on wheels, are typically installed on a permanent foundation. Pricing ranges from $39,801 for HO1, a 208-square-foot mini studio, to $162,728 for HO4+, a 1,216-square-foot two- or three-bedroom.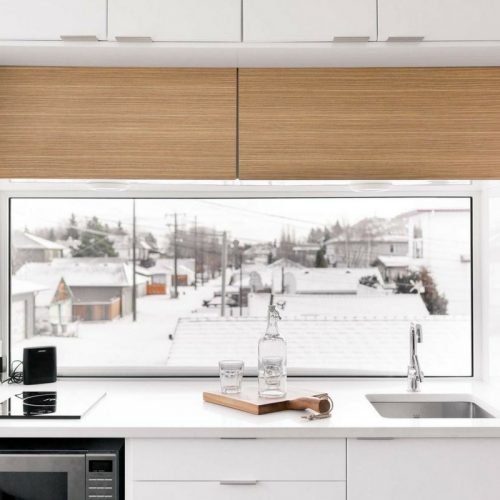 The cost covers the primary structure with essential fixtures, built-in mill work, and mechanical systems. Additional expenses include delivery, installation, foundation, and any permits fees. Turnaround time is about 10 weeks for Canada and the U.S.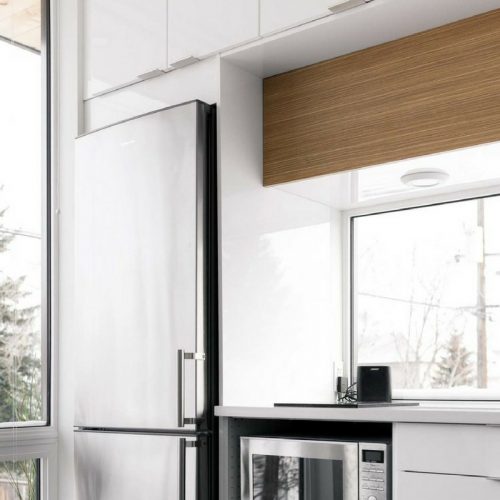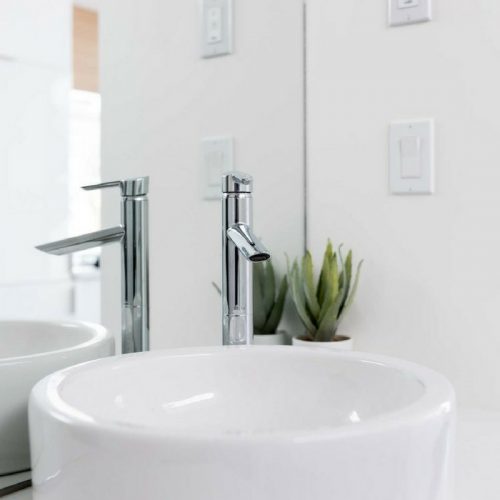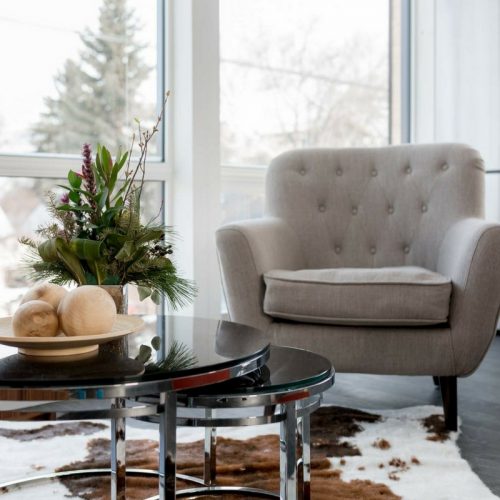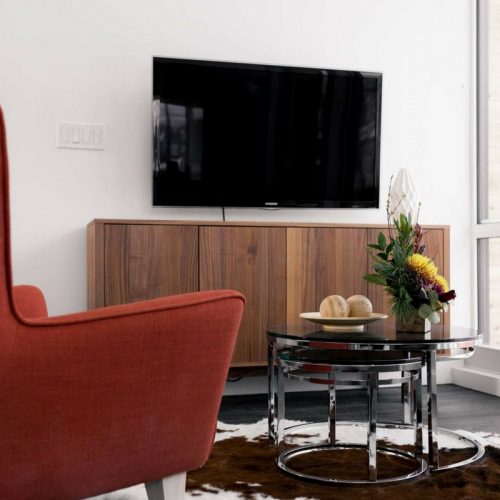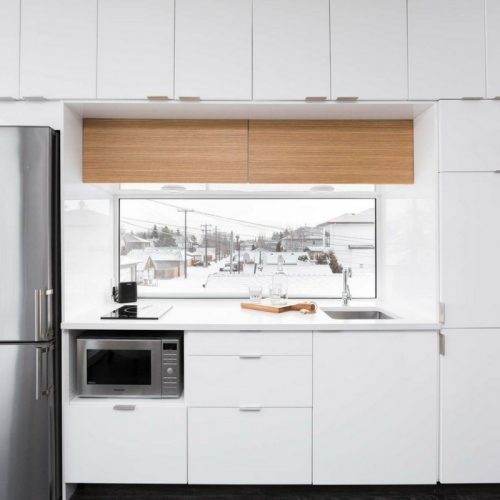 We think this shipping container home is a great example of taking something with a simple floor plan and construction and creating a truly unique home. By keeping their style clean, modern and minimalist, the designers of this shipping container home have done a great job of using what they have to make a beautiful, one of a kind dwelling.
So what do you think? Would you stay here? 🙂
Information Source: Curbed
Photo Source: Honomobo
» Follow Container Home Hub on Facebook for regular shipping container home updates here «