Greetings from South Africa! 🙂
Nothing exudes relaxation like a wood-fired hot tub in the middle of the mountains. This shipping container cabin looks so peaceful! Occupying a hillside on a South African farm, the Copia Luxury Eco Cabins is recycling at its finest. The two rentals are housed in a pair of old shipping containers. Although completely off-grid, each one of the shipping container homes features a bathroom, kitchen, and fireplace. Its open living area expands out to a covered terrace. From here, you can enjoy your morning coffee with expansive views of the Bot River valley or cap off your evening with a soak in the wood-fired hot tub. Copia is situated on a functioning farm with live animals. How cool is that?!
Copia was an idea that started 3 years ago while scrolling around on a popular social website when I came across a picture of a used shipping container that someone had converted into an amazing living space. I was amazed at what they had achieved and I became obsessed with used container conversions and the endless possibilities all while doing my little bit to recycle. I always knew that I would like to do something on our family farm and when I sold my business in 2015 I decided to take the leap and start my own container conversion project.
Geared with a couple of pictures from the internet and vague idea of how I wanted the end product to look we started the project. As with most building/construction projects, what was supposed to take 2 months turned into a 4 month project with a lot of blood, sweat and tears being shed by every one involved! Slowly but surely as the project went on I became more and more sure of how I wanted the end result to look and it is with great pleasure and immense pride that I can say that I have achieved exactly what I set out to do!
Copia was the name of my fathers first farm which means 'abundance' in Latin and I could not think of a more fitting name or word for the business as I have been blessed with abundance in my life and I would like our guest to experience at least a taste of it when they stay in our beautiful and peaceful converted container!
I truly hope that when you stay at Copia you will relax and unwind while taking in beauty and peacefulness that Copia has to offer.
Lucas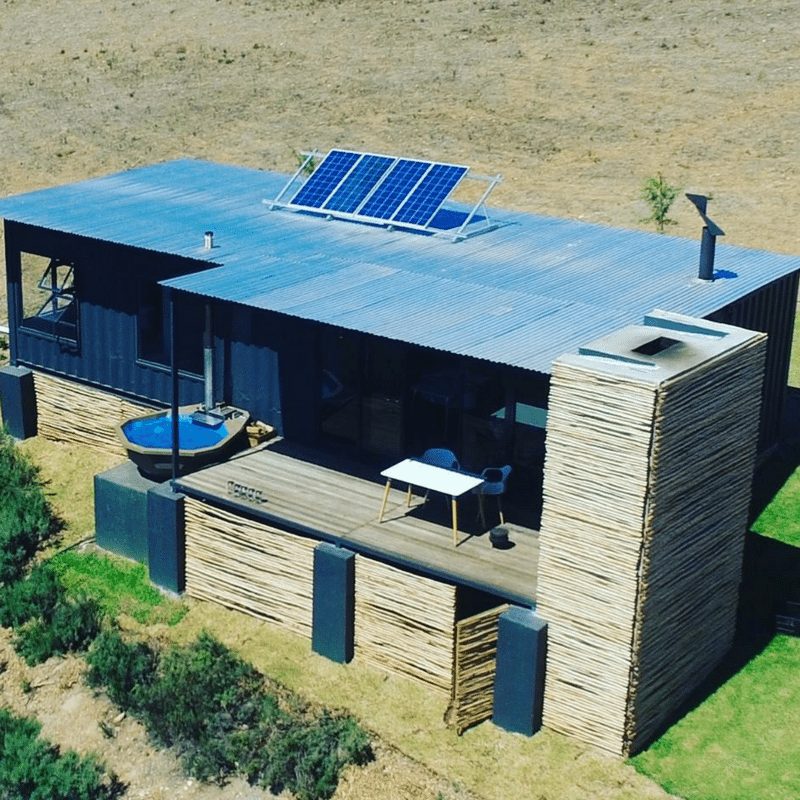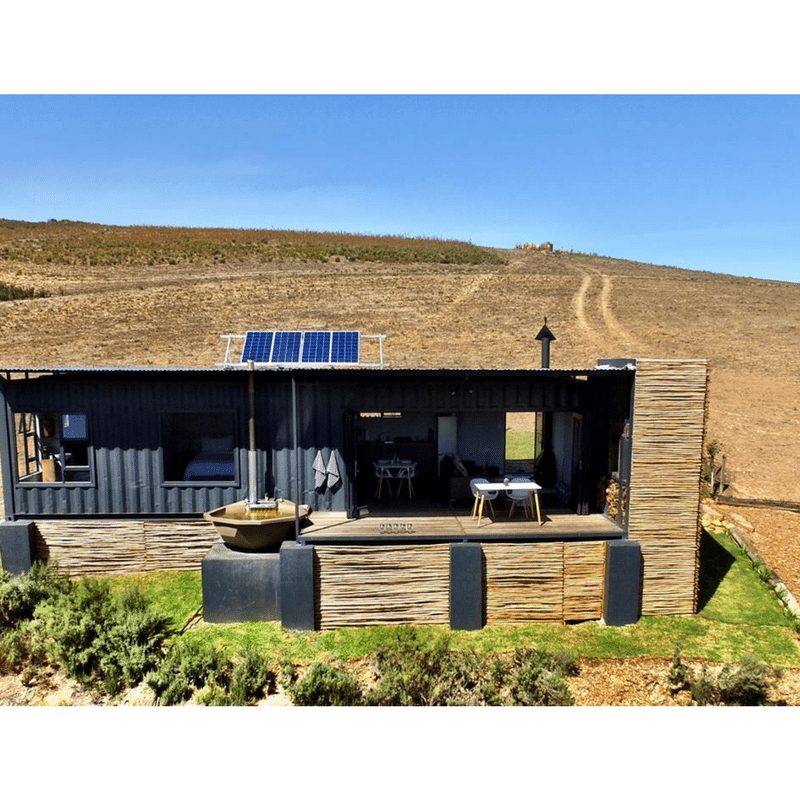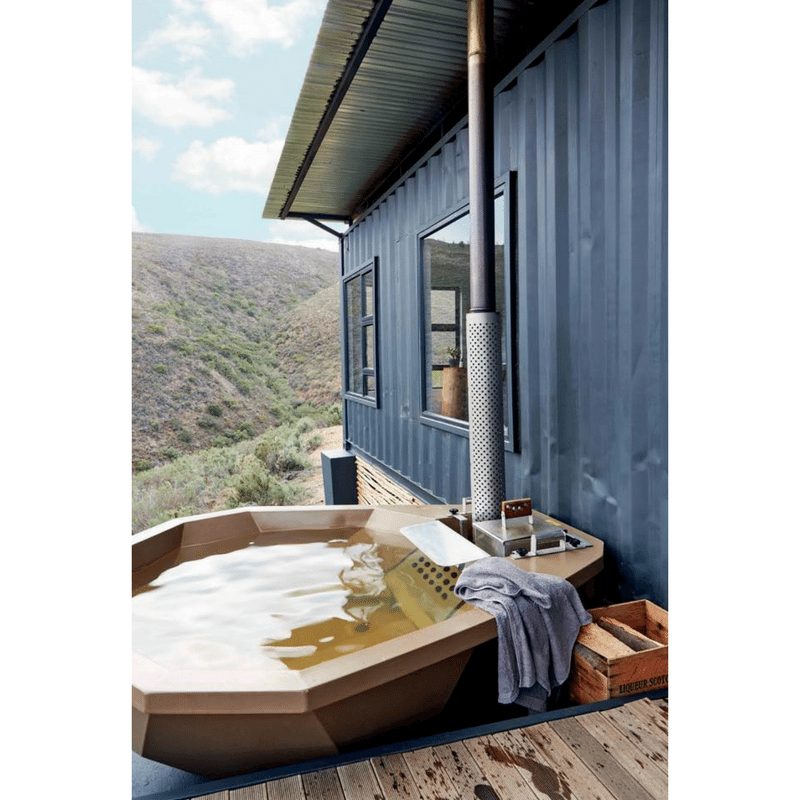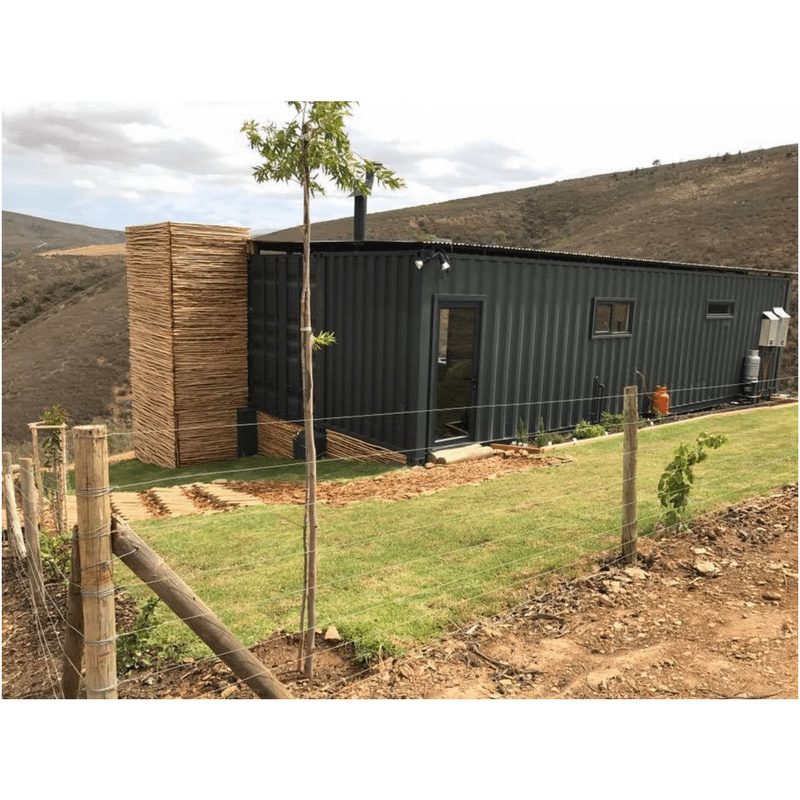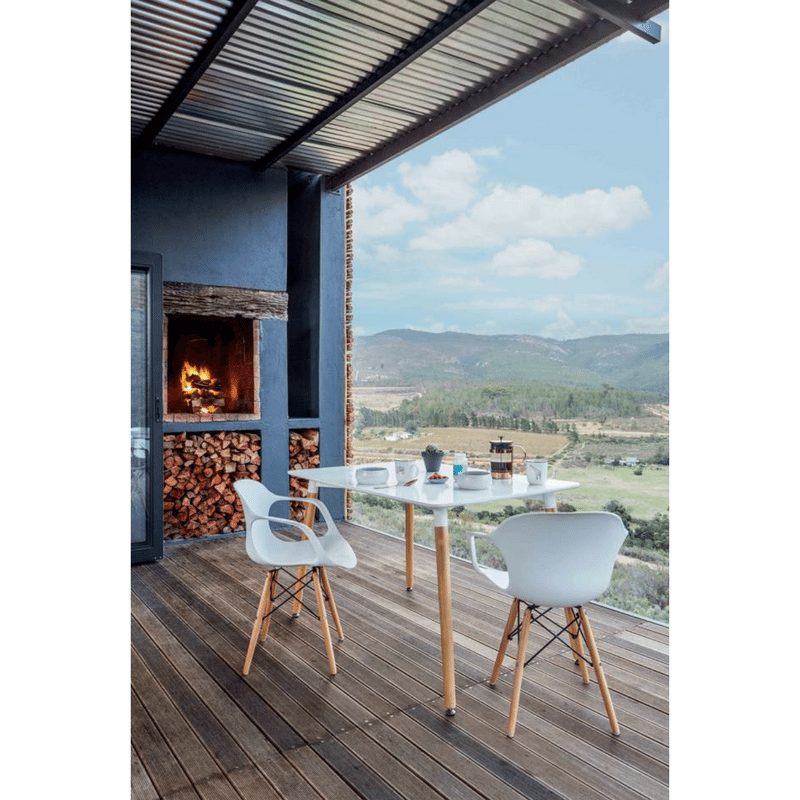 At just $100- $150USD/night this is perfect for a luxury getaway!
So what do you think? Would you stay here? 🙂
Information Source: UnCrate, Copia Eco Cabins
Photo Source: Copia Luxury Eco Cabins Facebook
» Follow Container Home Hub on Facebook for regular shipping container home updates here «