If you're looking for an affordable, and sturdy home option, consider building a shipping container home in New Mexico. Shipping containers are made of steel and are weather-resistant, making them the perfect choice for a sustainable home. With a little bit of creativity, you can make your shipping container home feel like a true New Mexican oasis. Check out these tips to get started on building your own home.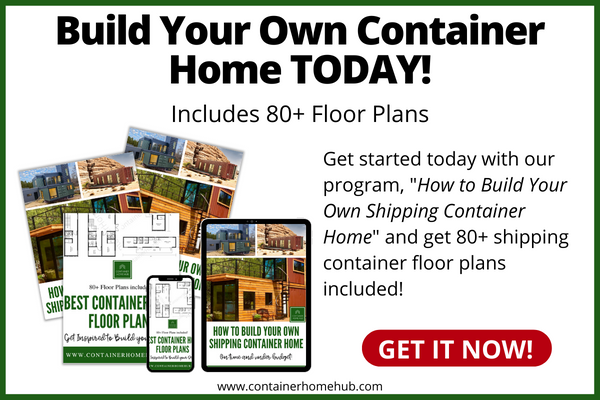 Building a Shipping Container Home in New Mexico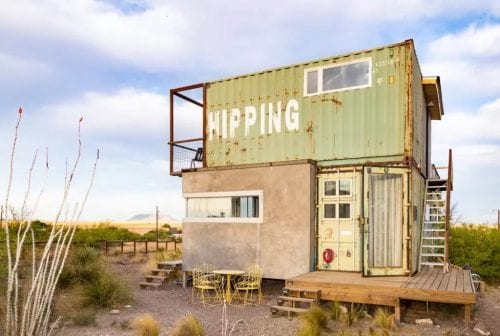 It is known that shipping container homes can be more cost-effective than any traditional housing you may consider building.
The good thing about building a container home is that you can have it modified and customized to have however many rooms you desire. They are also built roughly fast and are by far the most cost-effective home you could live in.
Building a home is a very exciting and sometimes stressful process. New Mexico has very dry flatlands and that is why building a shipping container home may be a great option when it comes to building your home in New Mexico.
You can definitely customize your home to blend in with the natural beauty that New Mexico has to offer.
What is a Shipping Container Home in New Mexico
You are likeky thinking are shipping container homes built out of the containers I see being transported on cargo ships or trains? Yes, absolutely that is correct. These containers are purchased and then transformed into beautiful functioning homes. You can build multiple containers together making a larger home than just a single container size.
Since they are available anywhere in the US to purchase it makes it easy and relatively cheap to build especially in New Mexico. When buying a shipping container to turn into a home you are decreasing the carbon waste and are making a home that helps the environment.
What are the Benefits of a Shipping Container Home?
A home built out of shipping containers has many benefits, especially when built in New Mexico.
One of the biggest advantages is the fact that you can save a lot of money when it comes to materials and supplies that a regal home would require.
Just think of it as an already built structure and all you would have to worry about is framing out the rooms and possibly piecing another container together to make your home a bit larger.
If you find yourself with not a large budget to build your dream home then a shipping container home is a great choice for you.
Cost of Building a Shipping Container Home in New Mexico?
To build a home in New Mexico you are looking at spending anywhere from 10,000 to 250,000.
Your price increases the more amenities you desire. Materials also factor into your price, so the more you add the more your price increases. If you want to decrease your cost then consider an open floor plan concept.
When you build an open floor plan home you use fewer materials. That is because you need fewer walls and windows, which cuts down on the number of materials and supplies you would need to order.
How to Choose a Builder for a Shipping Container Home in New Mexico?
When choosing your builder it is important to consider their reviews as well as their ability to communicate. I highly recommend interviewing your builder and making sure they are the right ones for your personality and needs.
Shipping Container Builders in New Mexico
There are several well-established builders who specialize in container homes in New Mexico. Especially in the Albuquerque area.
Check out their website, call them, and get an estimate and quote as well as more details to help you best choose which builder is right for you.
Luckdrops – They use up-cycled shipping containers to build homes that are designed and that feature the latest modern amenities. Their builds are structurally-sound, eco-friendly, and ready for use.
Bob's Containers – They are experts in containerized solutions, whether it is shipping container home, vacation rental, ADU, or office. They also offer white glove delivery and financing options.
Shipped.com helps buyers learn what shipping container is suitable for them and help them. With over 60 depots and thousands of containers on hand, they offer great prices for shipping containers. They have online direct checkout and a digital cart to help you find what you are looking for!
Aztec Container
Aztec Containers have been in business since 1969. Since then they have expanded and grown their company to help you find the best shipping containers as well as offer modifications such as painting, vents, door, etc to help get you exactly what you are looking for.
Designing a Floor Plan for a Shipping Container Home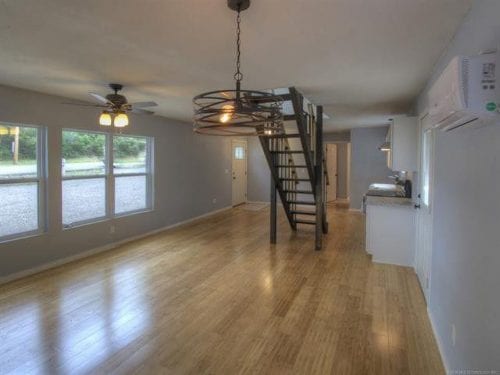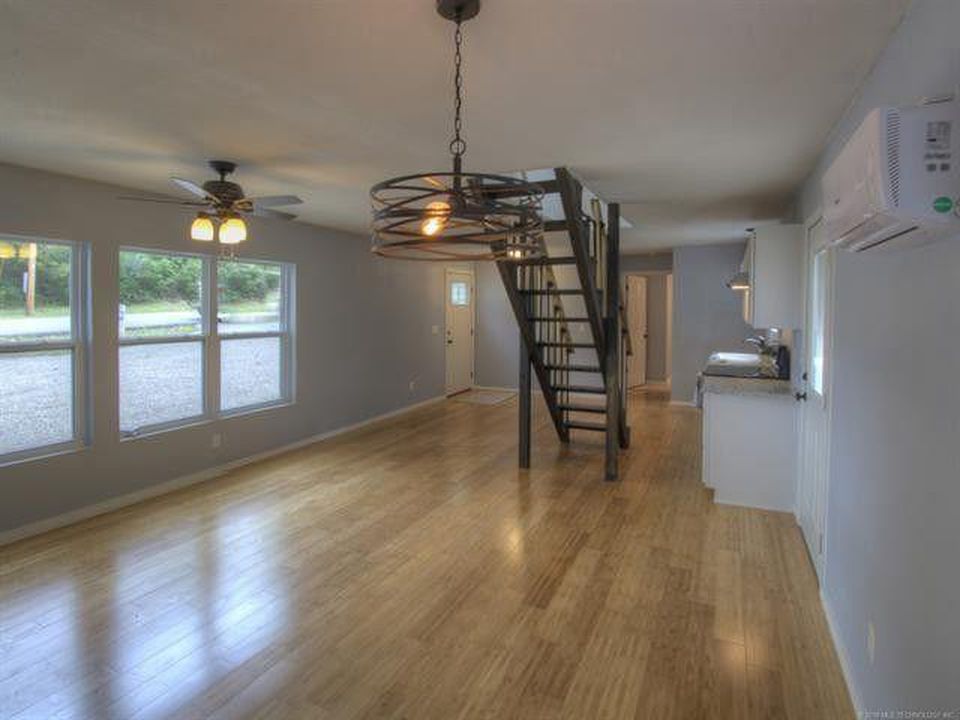 Inspiration from other container homes can truly help when it comes to designing a floor plan for your shipping container home. You will want to look for a floor plan that is functional, as well as comfortable for your lifestyle.
Consider the amount of space and bedrooms you desire, what features and amenities you desire, and then start looking for pre-designed floor plans or draw your own with the help of your builder.
Where to Find Insurance for Your Shipping Container Home in New Mexico
If you are wondering if you can get insurance on a container home, the answer is yes.
The first thing I'd suggest is to call your current insurance company. You can start the discussion with them about what options you have.
Once you know your options from your current insurance agency you will be informed to know if you should seek another.
You may run into a few insurance companies that have concerns about fire safety, and if the structure was built up to code.
They may even wonder if the plumbing was done properly? Just be prepared to answer any questions that may arise and for a thorough inspection done before your insurance policy is written.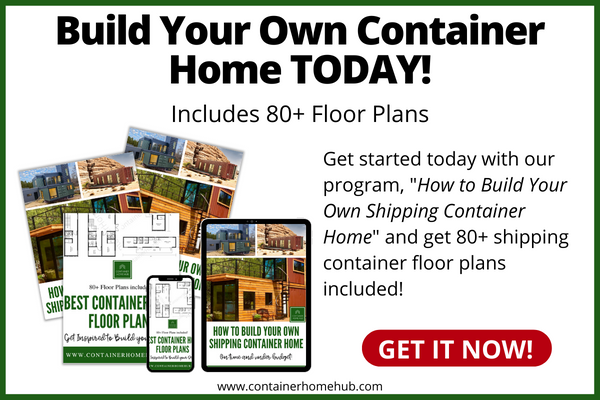 Conclusion
No matter what part of New Mexico you are wanting to build a container home just know that you will be so pleased with the outcome of all the hard work and decision-making that goes into building a new home. Once you pick your floor plan, get a quote, and find the right builder you will be well on your way to living your dream.
If you would like more guides like this one, be sure to check out the rest of ContainerHomeHub.com. There, you will find information on these amazing homes as well as some featured container homes. These can help you get inspired and start thinking about your custom dream house.