Greetings from Texas! 🙂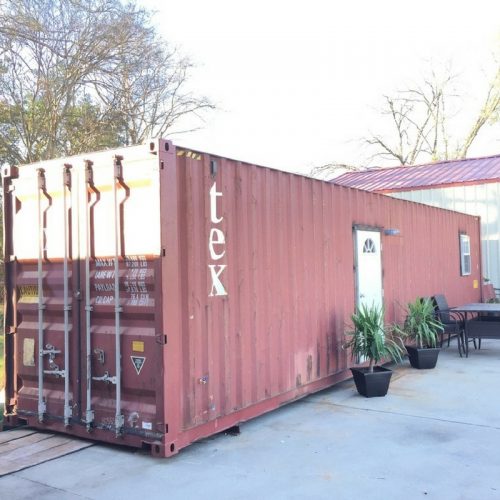 We here at Container Home Hub love both shipping container homes and tiny homes. That's why we are so excited to feature this Tiny Texas Shipping Container home. It has everything we adore in the alternative housing movement and so much more than meets the eye on the inside.
From the outside, this home looks like a standard shipping container with a welcoming white door situated right in the middle. That's where the simplicity ends, though. We love how unassuming it is and how it hides the beautiful country style cabin that the interior opens up into.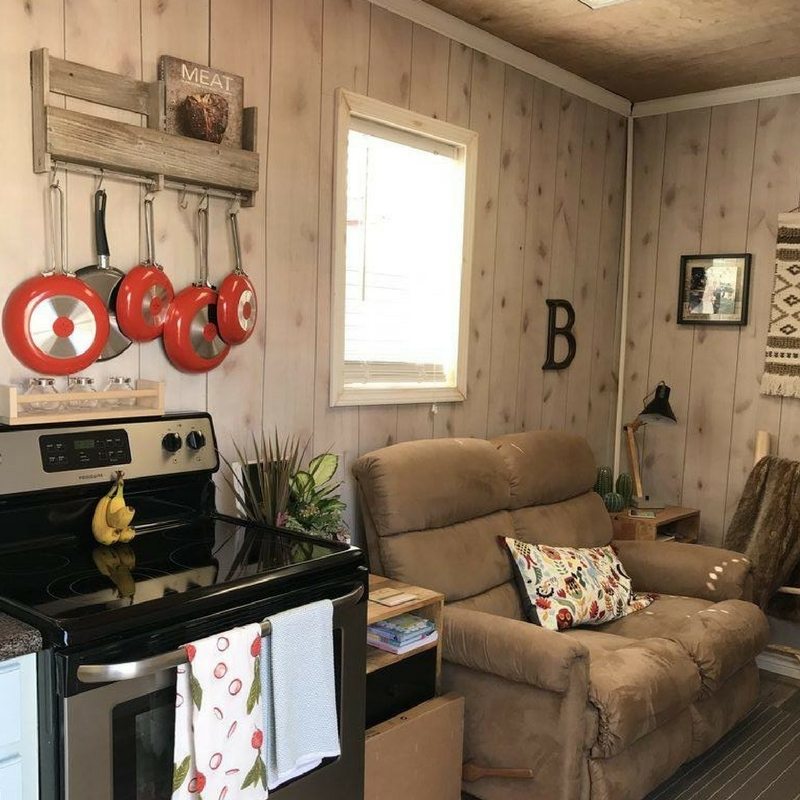 The interior of this shipping container home is all warmth and charm. The wood panelling on the walls and the perfectly sized windows that let in soft natural light are great design choices by the builders. We think so much care and detail has been put into this tiny house and it really shows with even just a cursory glance.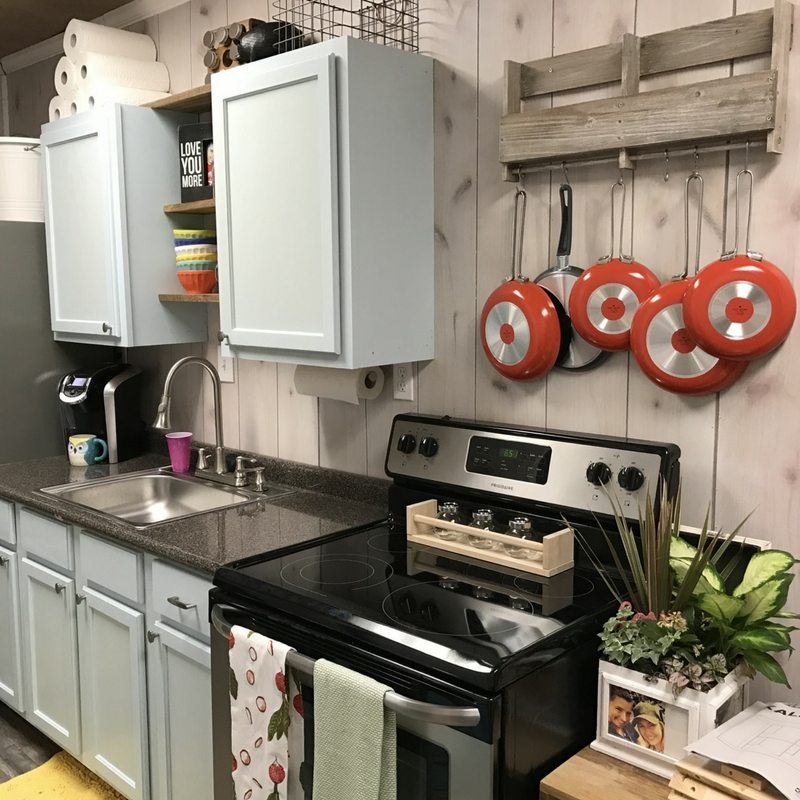 The kitchen is perfectly designed to still be functional in such a small space. Not an inch is wasted in this shipping container home's galley style kitchen. Even though space is at a premium, the designers have managed to include custom cabinetry and a full cooktop and oven. That's no easy feat when the area is so small, but clever upward storage and hanging pots and pans make the whole thing work.
The matching floors and walls with the light wood aesthetic are one of the reasons this shipping container home manages to feel so open despite its small square footage. By keeping everything light colored and airy, the designers have given the illusion of space where it matters most. It also helps that the floor plan is not cut off anywhere and is in one continuous line throughout the whole home, even into the bedroom.
On the other side of the kitchen is a full size refrigerator in modern stainless steel. We love the fact that this shipping container home doesn't skimp on functionality just because it is small. The sliding barn door that leads to the bathroom does a lot to help this wonderful use of space.
The bedroom is small but incredibly comfortable and welcoming. We think that the decision to include a window for natural light was a great idea and makes the small space feel bigger and less cut off from the outside world. When you are dealing with a tiny house, this kind of thought and care is incredibly important.
The fact that this tiny shipping container house is able to feature a full washer and dryer is a testament to how well thought out it is. It is located in a corner of the kitchen and isn't in the way or disruptive at all. That's a real challenge when it comes to using a small space like this and we applaud the interior designers for their foresight and ingenuity.
The bathroom features a full shower and all the amenities that you would expect from a home with a lot more room. In fact, the sliding barn door saves so much space that it doesn't even feel like there is any sacrifice in the breathing room at all. This tiny shipping container house could easily host 3-4 people with no problems due to its clever design and simple floor plan.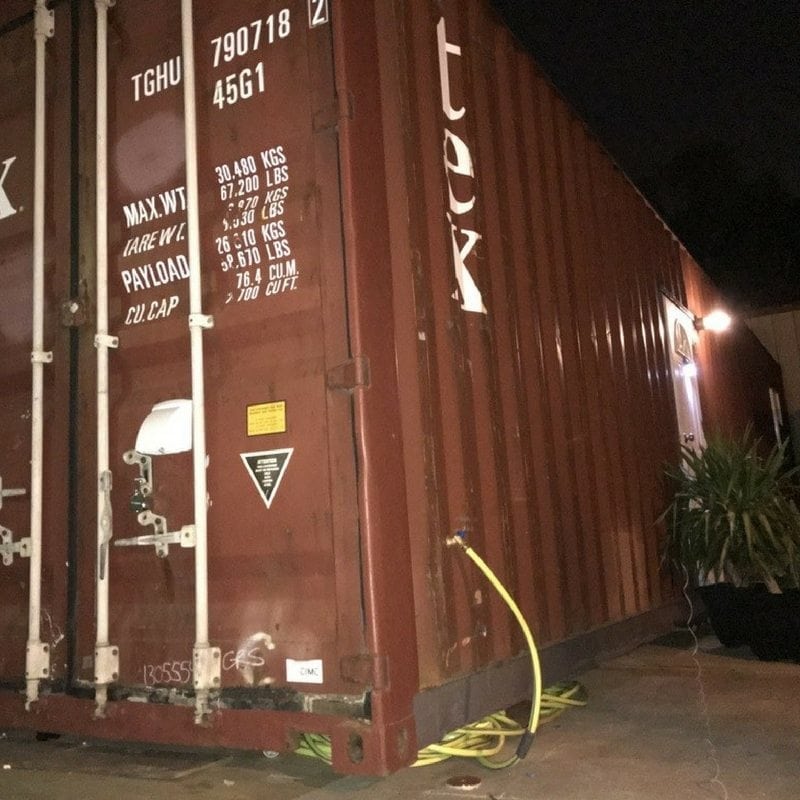 We are so impressed with this shipping container home and the functionality that has been integrated into every inch of space. From the outside, you would never be able to tell that so much is going on indoors and that there is enough room to live life completely normally. That kind of thought and design is what this kind of home is all about.
So what do you think? Would you buy this home? 🙂
Information Source: Tiny House Listings
Photo Source: Tiny House Listings
» Follow Container Home Hub on Facebook for regular shipping container home updates here «