Greetings from California! 🙂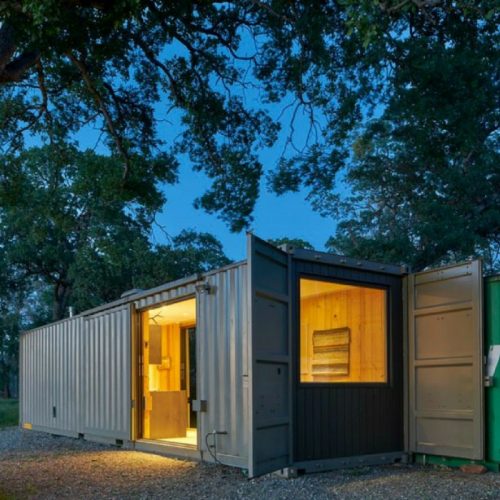 Shipping container homes can be elaborate and complex, but sometimes bringing it back to basics is the key to good living. At the request of their client, San Francisco-based architects YAMAMAR created a simple, off-grid container cabin getaway out of two repurposed shipping containers tucked into a pristine natural forest in North California's Mount Lassen area.
The container cabin is located on 1,000 acres of pristine wilderness. The idyllic location is next to an old creek bed with amazing sunset views of the surroundings. At the request of the property owner, who had been previously using an old Fleetwood trailer to sleep on site, the new structure had to fit into this natural area by operating completely off-grid. Working within the restrictions set by the local nature conservancy for permanent structures, the team began by customizing two shipping containers off site. This reduced the project's overall footprint and production costs.
From Yamamar: One of our San Francisco clients had a dream of building a self- sustaining cabin on 1000 acres of pristine wilderness he owned just West of Mount Lassen. An avid hunter from his days growing up in Colorado, our client had spent years hunting on the property, and sleeping in an old Fleetwood trailer. A conservation easement in favor of the Nature Conservancy prohibited permanent development so we customized two shipping containers off site, and then transported the new 'cabin' via truck to the property. Together with the client, we chose an ideal landing spot next to an old creek bed, with sunset views of Black Butte cinder cone. The cabin is completely off the grid and can be locked up tight when not in use.
Once fused together, the new cabin was built out with simple materials such as reclaimed Douglas fir panels on the flooring and walls. To generate power, a solar array was installed on the roof, but the home uses propane for most of its lighting and heating needs. The adjacent creek is the home's natural source for fresh water.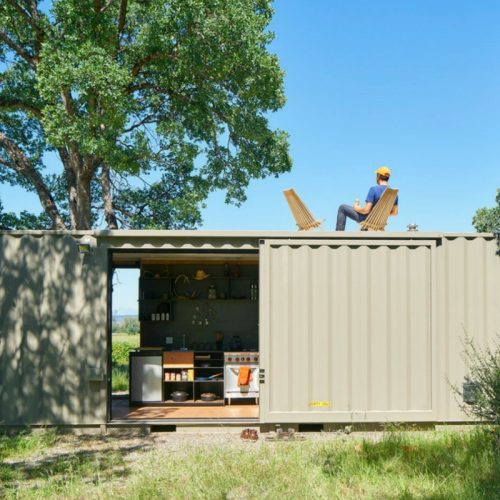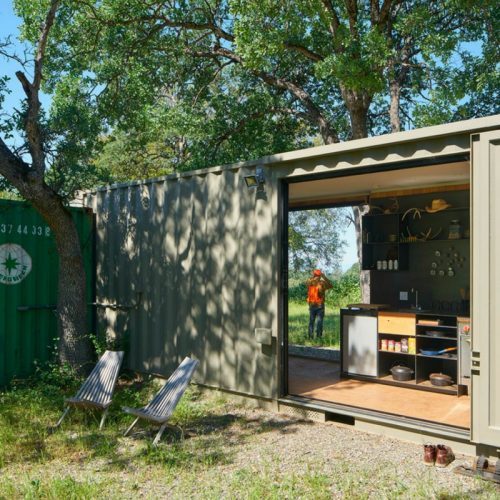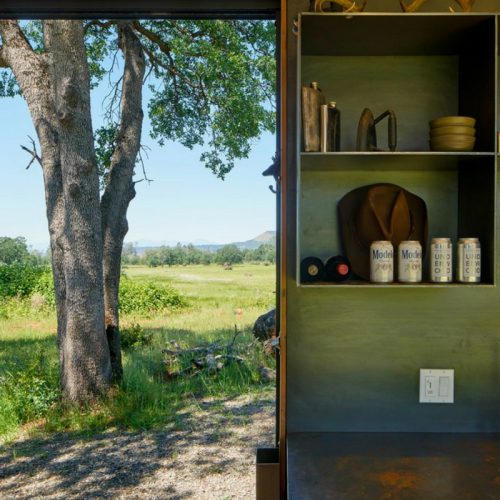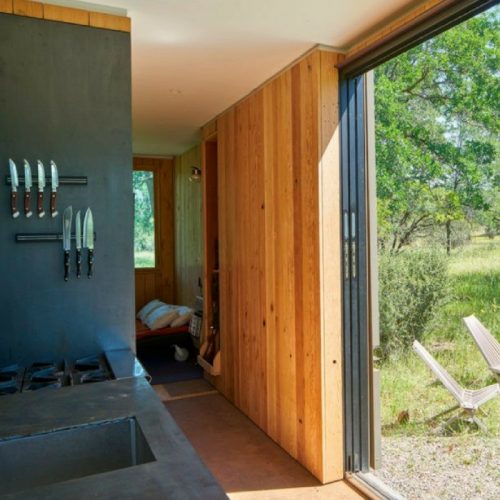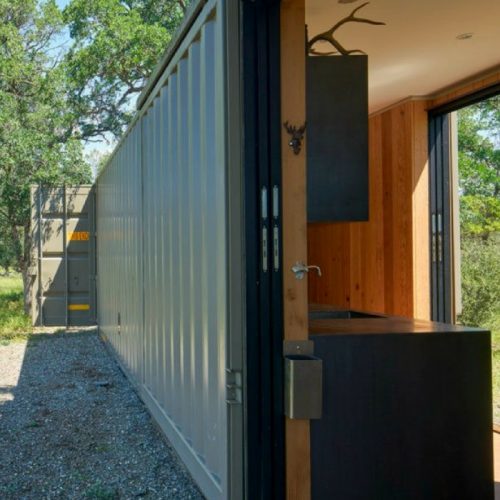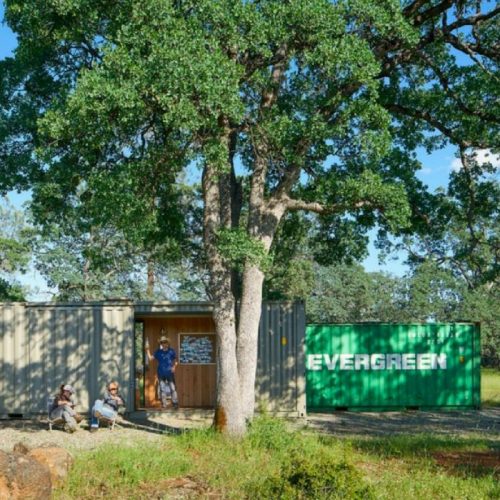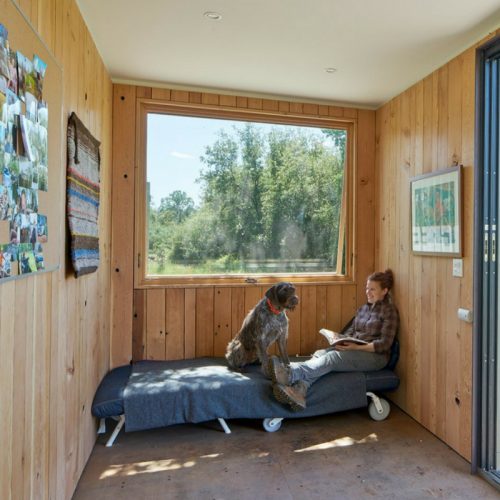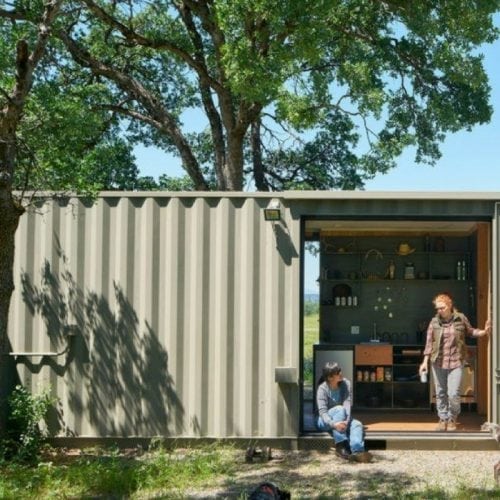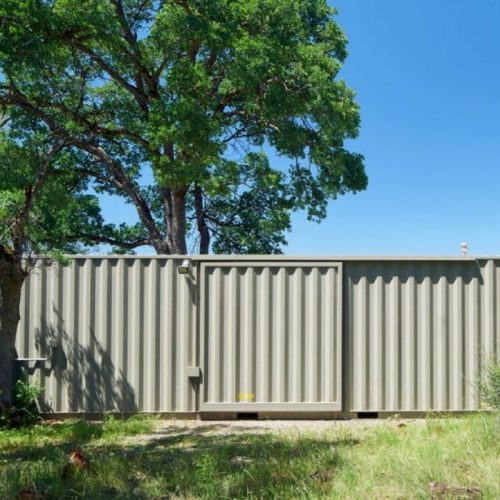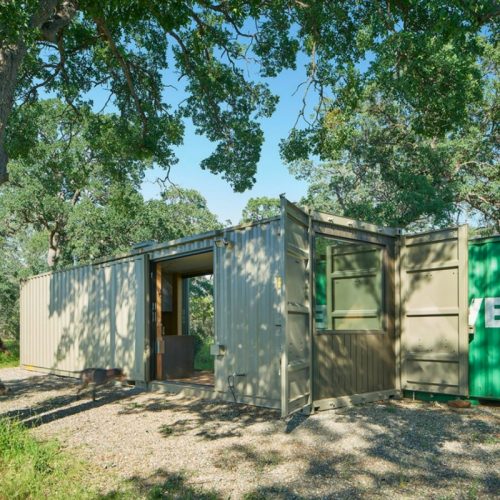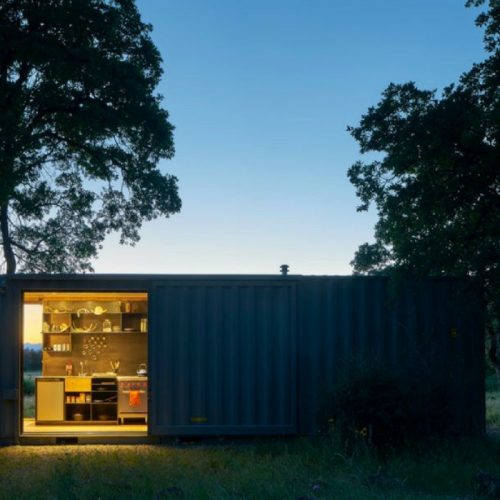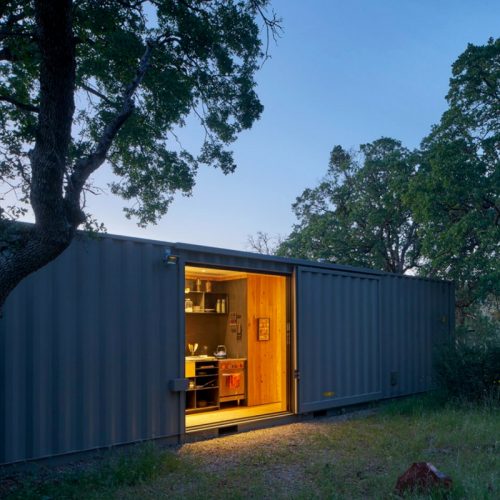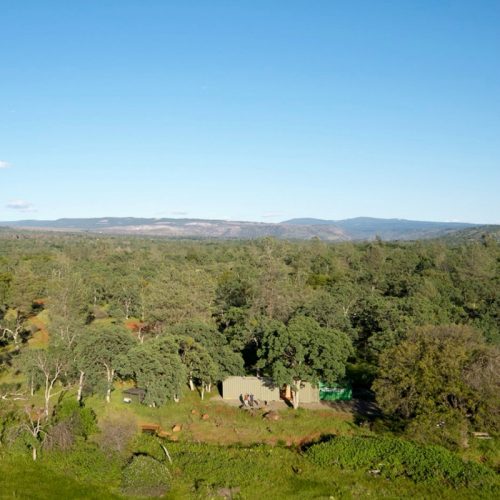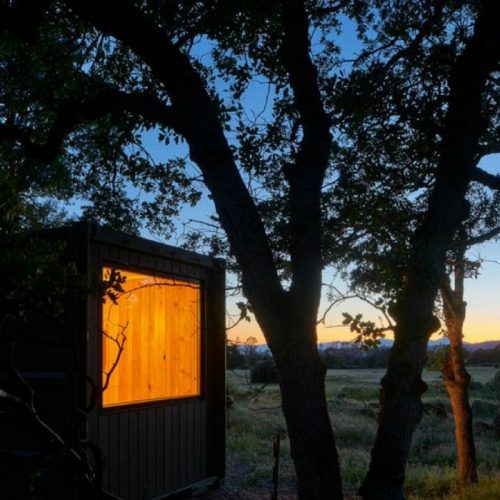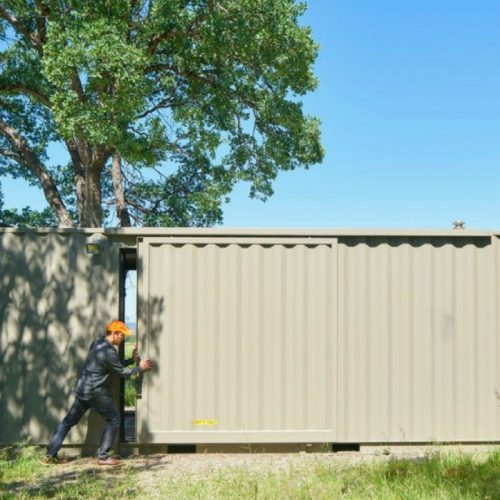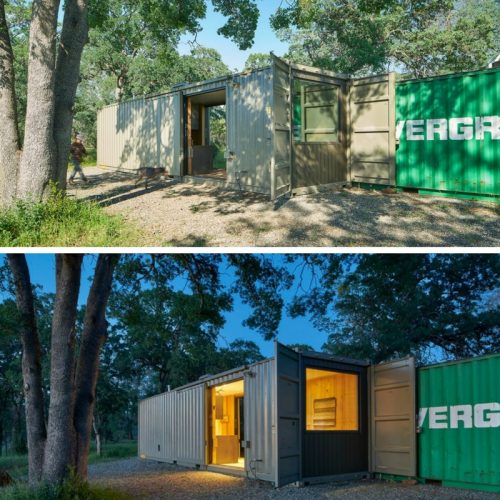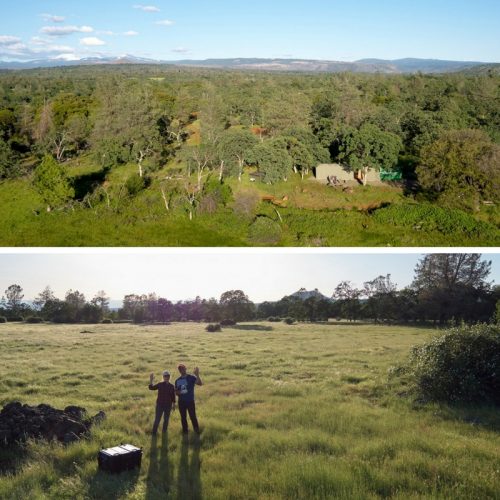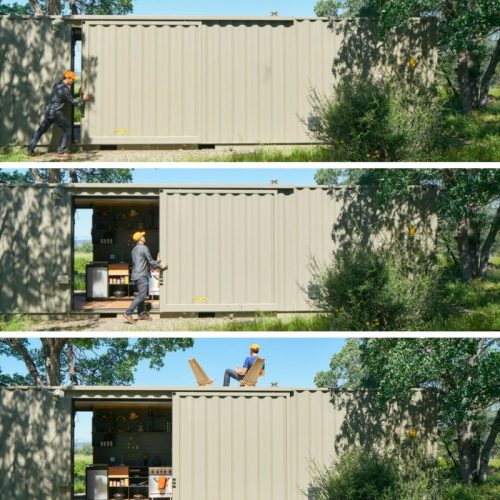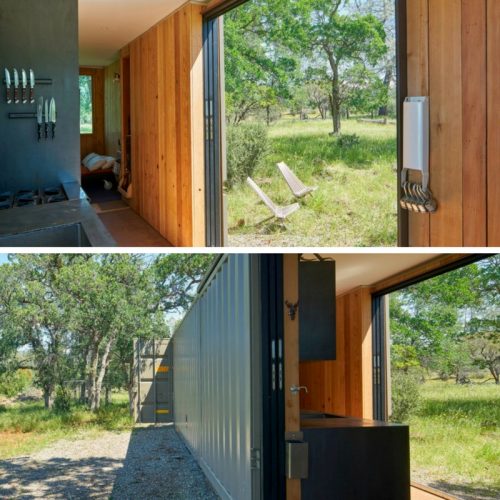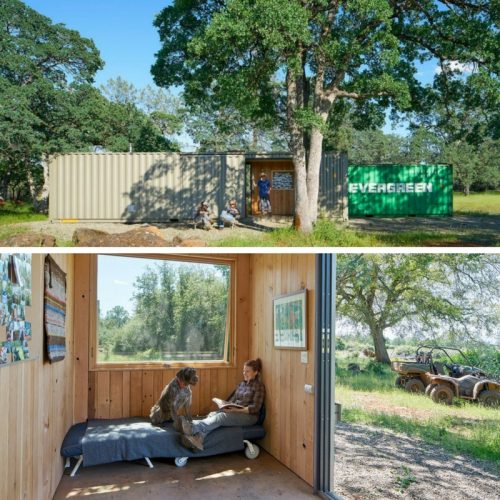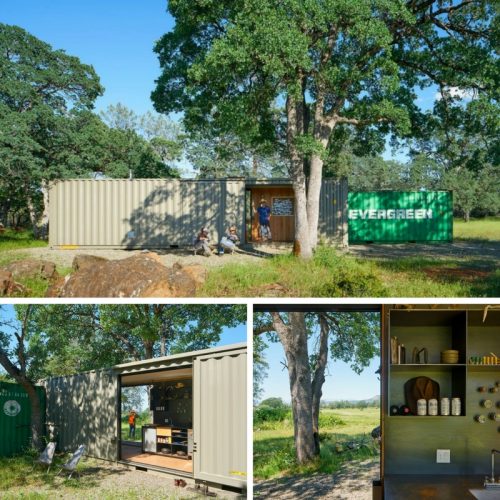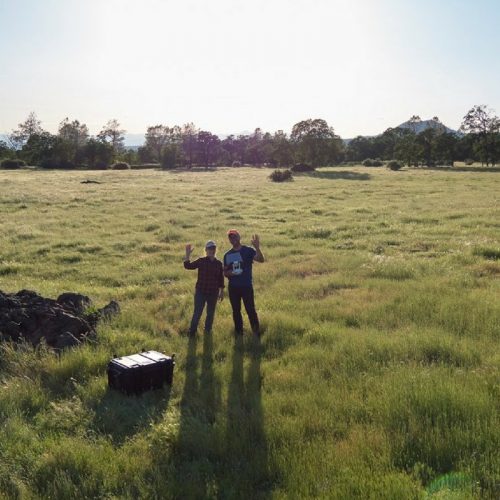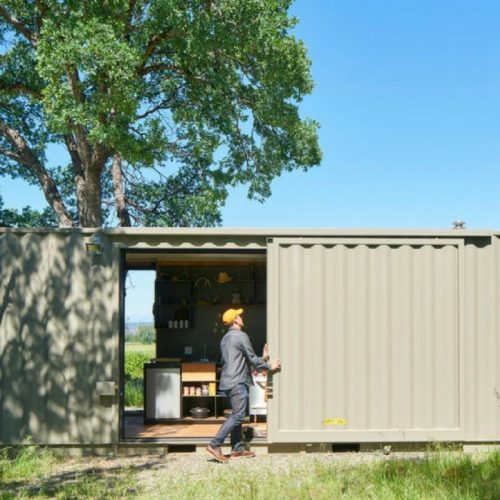 In contrast to some luxury dwellings found in the world of shipping container design, this off-grid cabin was meant to offer the basics and keep the focus on the amazing setting. The compact interior is equipped with a small kitchen and one bedroom with a large window that offers incredible views. Two sliding doors on either side of the home roll open on castors and can be locked up tight when not in use.
So what do you think? Would you live here? 🙂
Information Source: Inhabitat, Yamamar
Photo Source: Inhabitat, Yamamar
» Follow Container Home Hub on Facebook for regular shipping container home updates here «