Greetings from Slovenia! 🙂
We saw this tiny shipping container home and had to share it! What an interesting set up right? Located in Tolmin, Slovenia, this unique space is a20 foot container turned into a complete artisan-built tiny home with all the furniture being hand-crafted from locally sourced wood and resources.
It has all the features you'd expect in a home: bathroom with shower, bed for two, kitchen with sink, fridge, and induction hob, and a comfy sofa; all set in a smartly designed layout to maximize space without sacrificing comfort and convenience. Add in the large terrace and even larger garden and you've found your own private tiny paradise!
A local carpenter/builder/artist-designed and crafted this entire tiny house using primarily local-sourced products. The warm, nature-inspired decor has you feeling part of the surrounding forest while ensuring the comforts of home. The large terrace with a dining table and chairs overlooking the private fenced garden offer a secret paradise within the stunning natural setting of the Soca Valley. A half-hour hike to a 30-meter waterfall starts outside the garden gate, and a refreshing natural pool fed by their local stream and mini-waterfall is just steps away.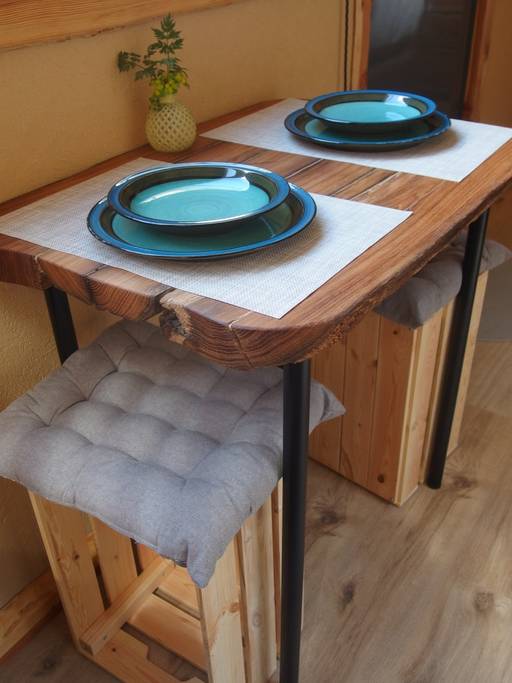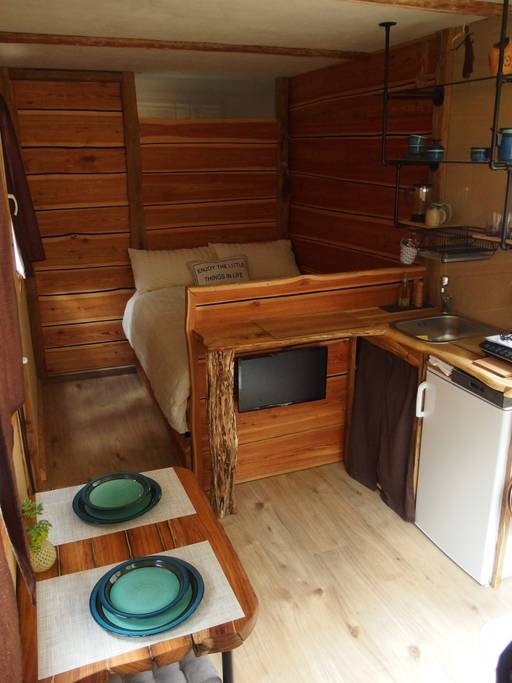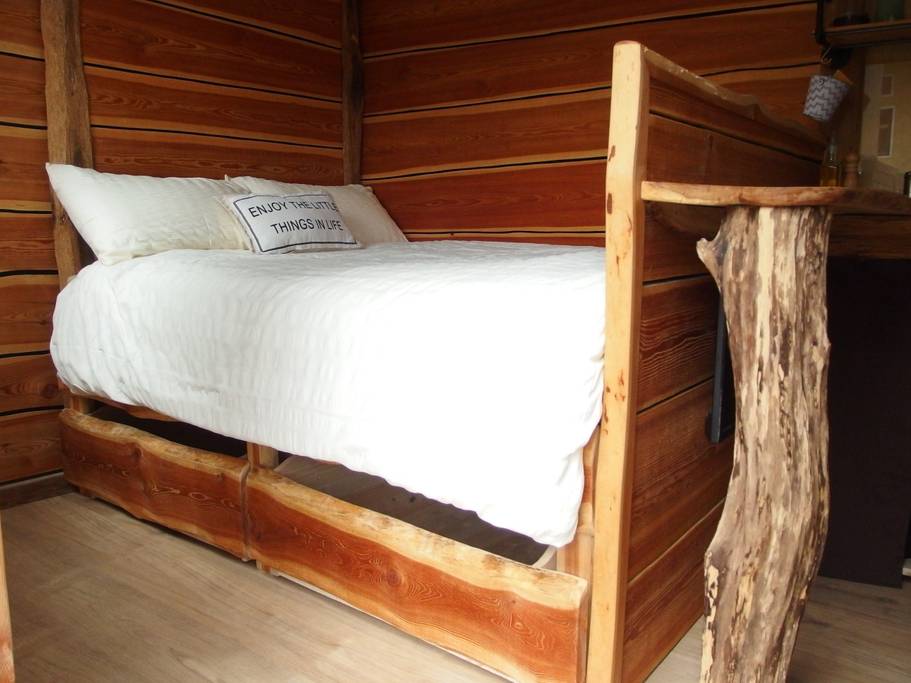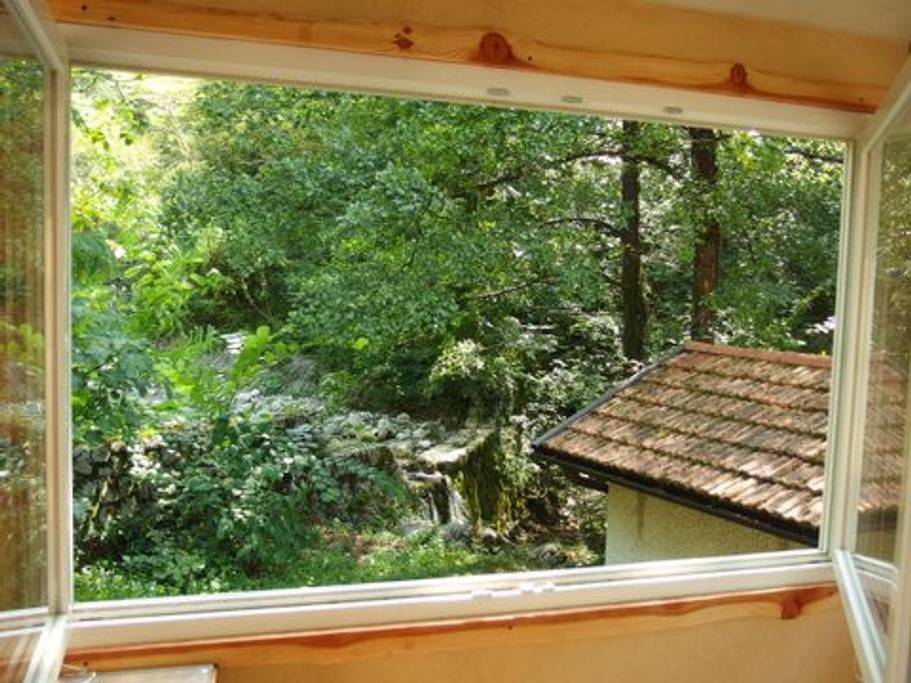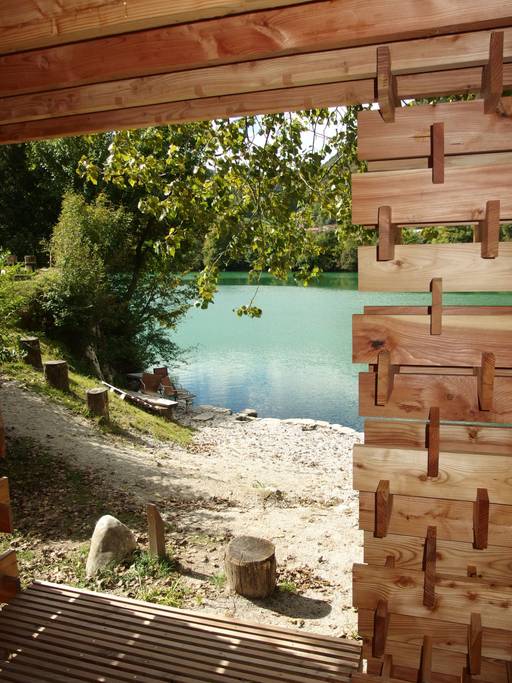 Tiny homes and container homes have really come a long way since this tread has taken off. We at Container Home Hub just adore it! 🙂
So what do you think? Would you stay here?
Information Source: Airbnb
Photo Source: Airbnb
» Follow Container Home Hub on Facebook for regular shipping container home updates here «