Greetings from Texas! 🙂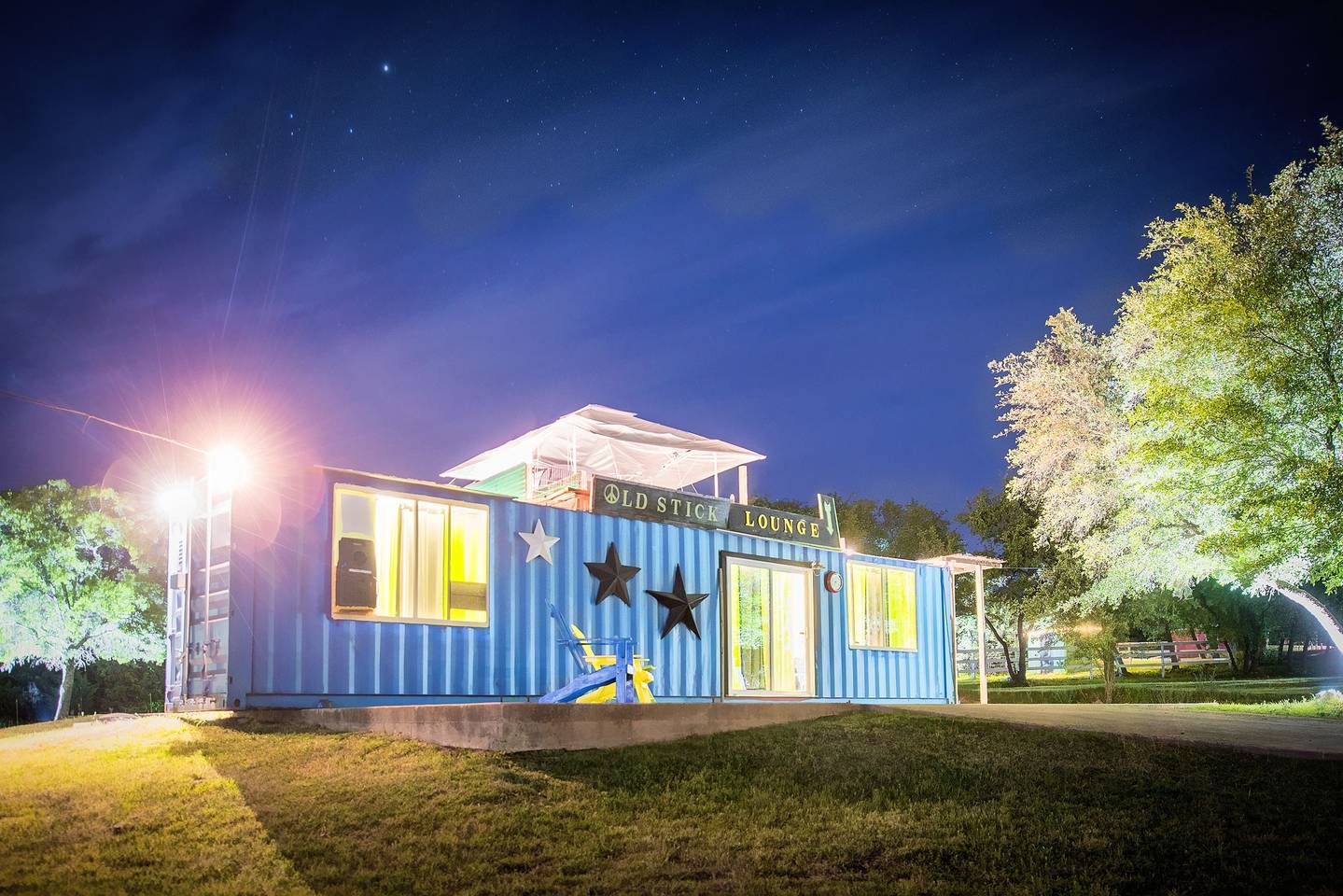 And the Airbnb month continues here on Container Home Hub! How was yesterday's home? Too big? Because today we are sharing with you a tiny shipping container home just a short drive from downtown Austin, Texas.
TheContainer is a tiny home that resides on 7 acres behind the main house at Old Stick Ranch. OSR was an equestrian facility for 20 years, and is now home to a large friendly dog named Buddy, one notoriously popular Pygmy Goat whom answers to "Cheese" and her far more affable male Pygmy Goat caller friend "Berger."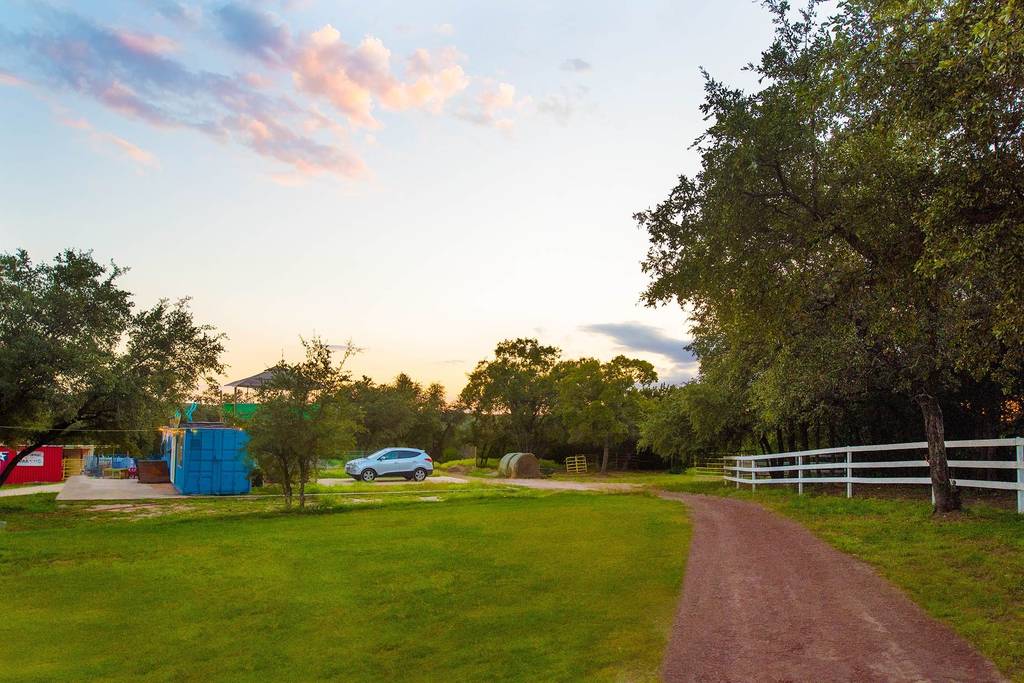 This 40′ Container Home is located 35 miles NW of Downtown Austin. Matthew, the owner, says the 40′ container home includes: 1 bedroom, full bathroom, kitchenette with 2 top induction burners, microwave, sitting area. It can accommodate 5 people with 3 single beds and one couch that drops down to a full bed. This can be added to the main house rental when occupancy of house gets to 10 or more. Guest will have access to 4 of the 7 acres of The Ranch. The pool, fire pit and horse arena are shared areas.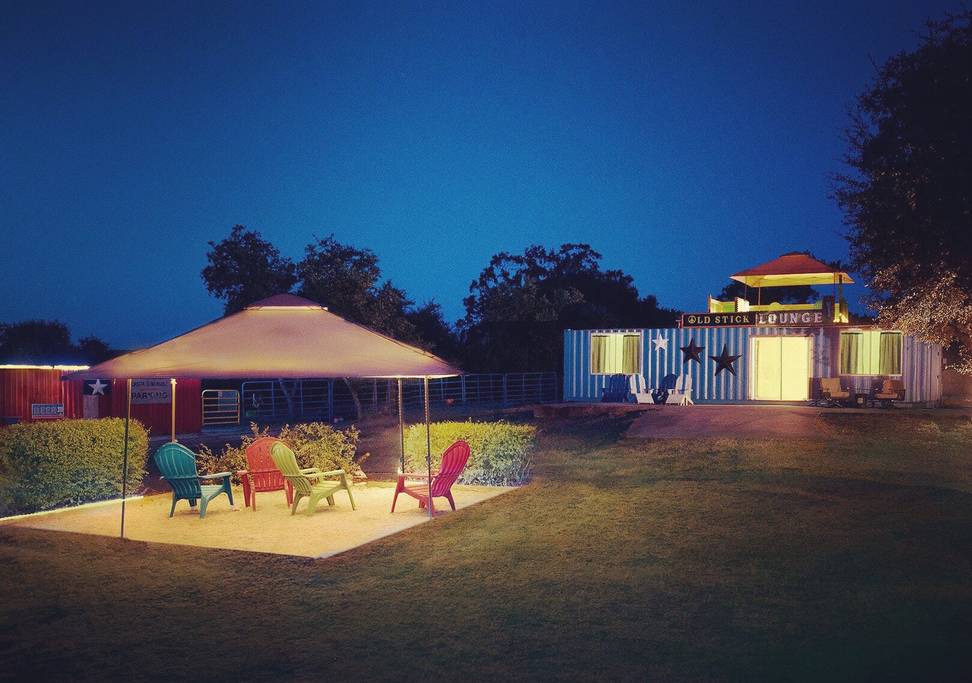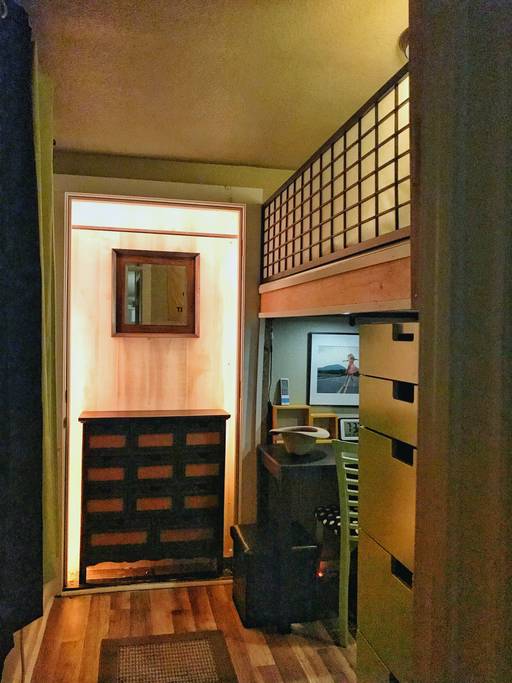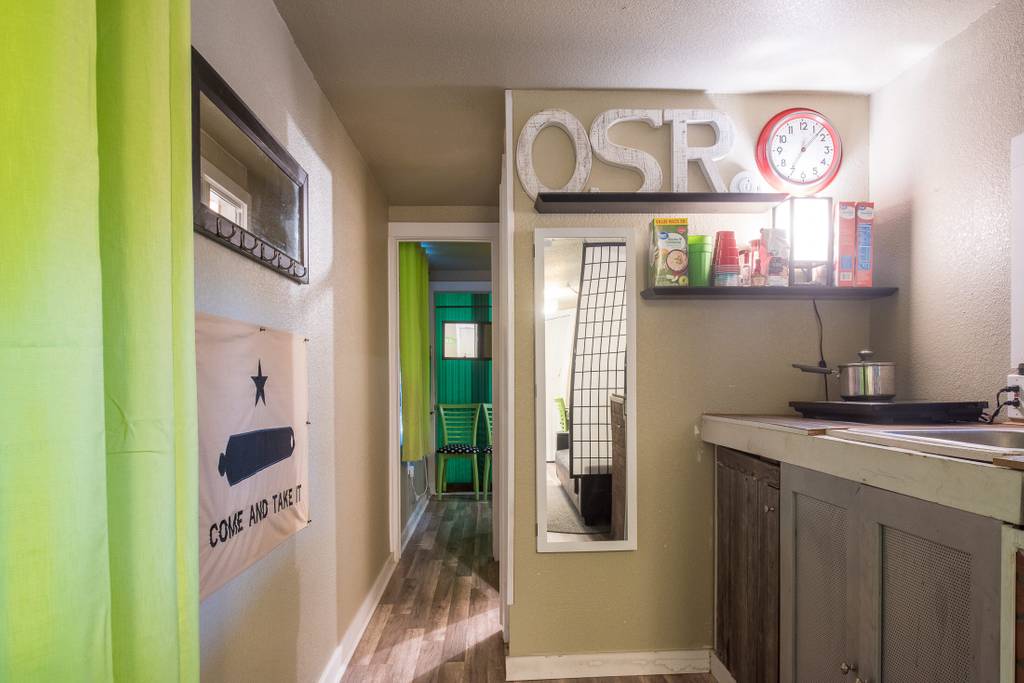 On Airbnb this home has excellent ratings from past guests! 100% of recent guests gave this home's check-in process a 5-star rating, 11 recent guests have said that this home was sparkling clean and, 95% of recent guests gave this home's location a 5-star rating.
Doesn't this space look great for a weekend getaway? We are totally seeing a family reunion here soon!
*2019-01-20 UPDATE* We recently found this 40ft shipping container home that was built for less than $20k that went viral on YouTube in 2015. We think it is REALLY similar to this container home above. We compared frame by frame and think it might be the same one! We contacted the guy who uploaded the video on YouTube and the owner of this Airbnb to see if it's true. We haven't heard anything back yet, we will keep you posted…. BUT do you think they are they same shipping container home?! Here is the YouTube link below
So what do you think? Would you stay here?
Information Source: Airbnb
Photo Source: Airbnb
» Follow Container Home Hub on Facebook for regular shipping container home updates here «