Greetings from United Kingdom! 🙂
Our latest discovered gem of shipping container home on Instagram is The Smoke House Cabin. Located in Belford, United Kingdom, homeowner Nathalie built this charming cabin from scratch! You go girl!
From Nathalie, "I made the cabin from a used shipping container. It's off grid making its own power & water & has a compost loo. Stunning views of Budle Bay & Bamburgh Castle. Situated 1/5 mile down a private forest track, surrounded by nature. Leave the hustle & bustle behind& come switch off & relax. Lots of great pubs & restaurants nearby or get out on the deck & light BBQ using charcoal made on site. Kick back with the wood burner lit inside and relax into the enormous bespoke bed.
The cabin is entirely bespoke, I even made the bed. There's an instant hot shower & compost loo and a big deck out front with stunning views. It's a learning curve & I'll change it, refine it etc as per the feedback that comes back whilst keeping my original hopes for the cabin. So please do tell me what you like & what you think could make it better & help me create a wonderful space for people.
The cabin is accessed via a private forest track with only it & my wood yard & my house situated there, so it's very quiet &isolated. The cabin is situated a short distance from my house, quite private,not at all overlooked. It has it's own parking space & once you're settled in you can relax & enjoy. the cabin is situated within a working wood. The wood is not safe to walk around yet so please do not venture in. There are a great many designated walks & public rights of way in the area, a quick look on the internet or OS map will show you."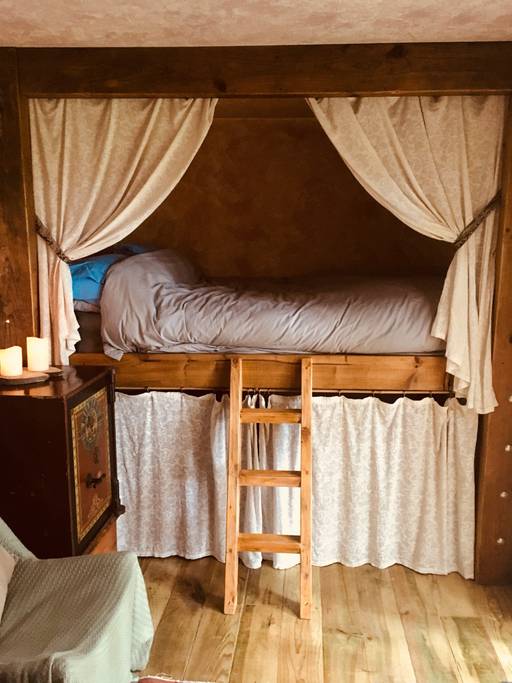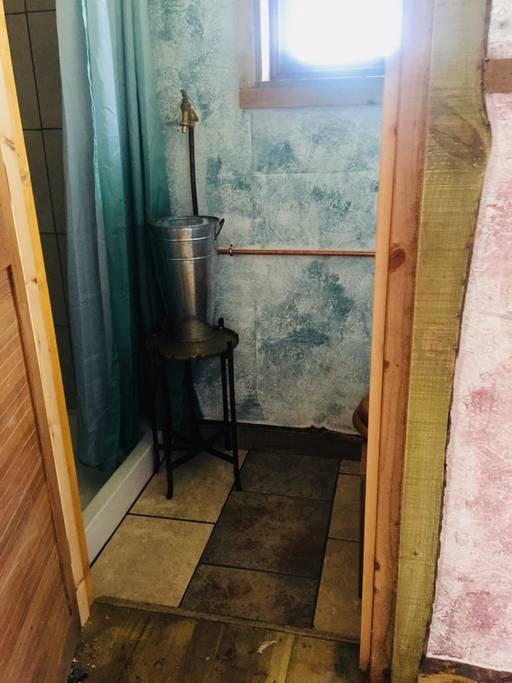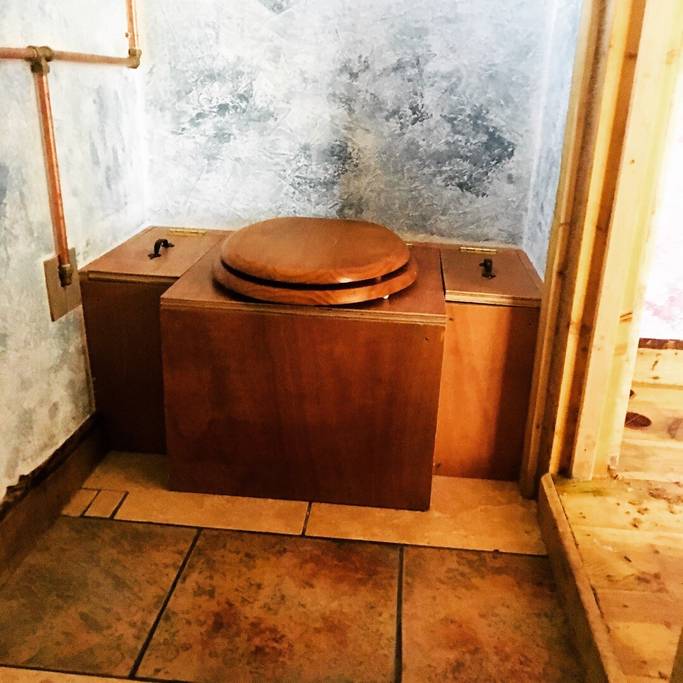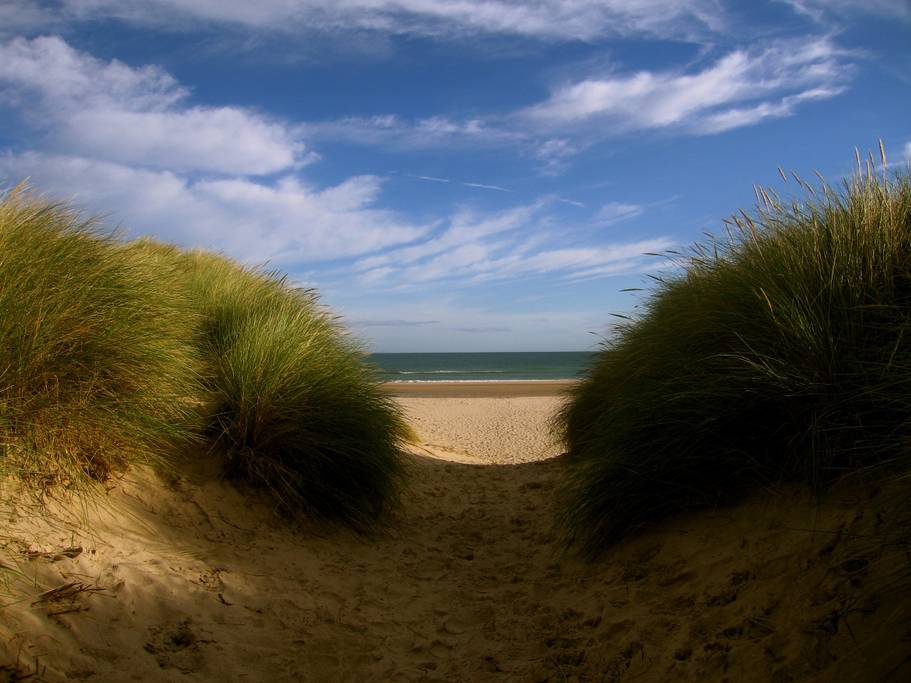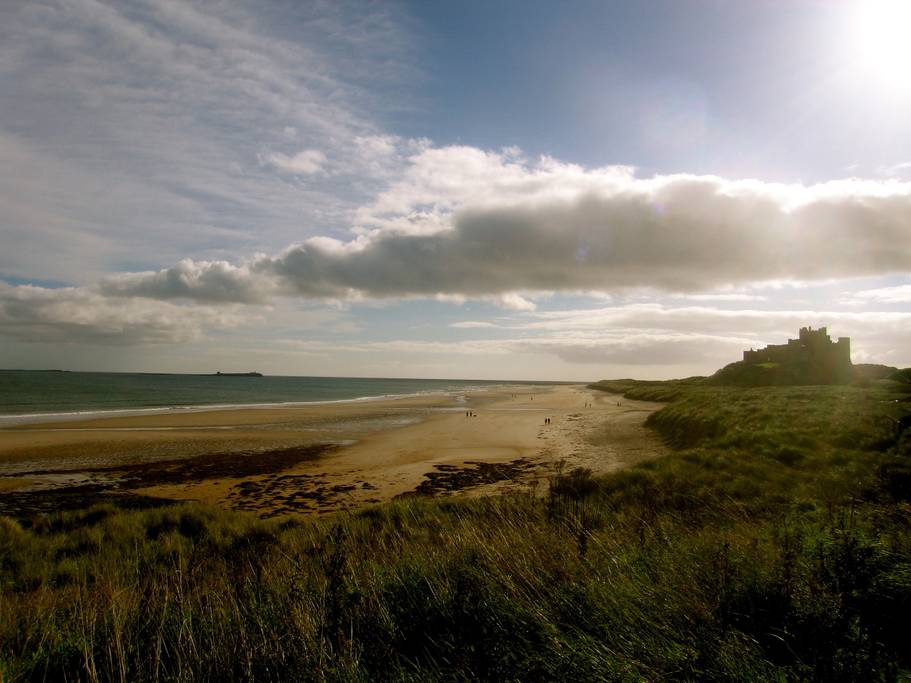 With one bed and one bath The Smoke House Cabin looks so quaint! It should be noted that there is no indoor cooking facility within the cabin. Although there is a cool box so you can keep some cold items fresh if you'd like, as well as a single gas burner for tea or coffee making;there is no cooking allowed or smoking within the cabin. The deck has a BBQ (the homeowner makes her own charcoal & some is provided). The Smoke House Cabin is not a fancy hotel experience with all mod-cons but it is a comfortable, relaxing,get away from it all! A back to basics place which Nathalie, the homeowner,hopes will leave you feeling rested & maybe even reconnected with nature. We told you we were on a cabin kick! So you will find us packing our bags now! 🙂
So what do you think? Would you stay here?
Information Source: Airbnb
Photo Source: Airbnb
» Follow Container Home Hub on Facebook for regular shipping container home updates here «