Greetings from Utah! 🙂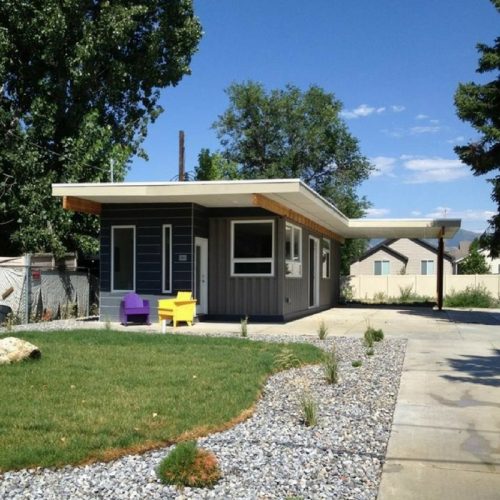 Hello 2017! 🙂 Starting the year off right here at Container Home Hub, we are sharing The Sarah House! The Sarah House Utah is a small non-profit organization intent on creating affordable and sustainable housing for people on low incomes. Jeffrey White was inspired to found Sarah House Utah after witnessing an artist friend's struggles to find suitable safe housing at low cost. The group would like to eventually build small communities of low-income housing using shipping containers, recycled or sustainable materials and volunteer builders. Sarah House is the first product of their efforts, serving as a prototype for future attempts.
The Sarah Container Home was built using two 40-foot-long, 9-foot-6-inches-tall and 8-foot-wide recycled containers. Jeff began building the home in the driveway of his Salt Lake City, Utah home. After a city inspector cited him for doing so, his project gained lots of publicity and led to a faster permit getting and inspection process of the home. The small wood-framed entry at the front bumps the floor plan up to 672 ft2 (62.4 m2). A roof supported by glulam beams was built on top to form wide overhangs, a covered entry porch in front and a larger porch or carport to the side. That allowed the metal container ceiling to be left exposed on the inside. The walls, however, were insulated and finished on the interior so the durable container walls could function as the exterior siding.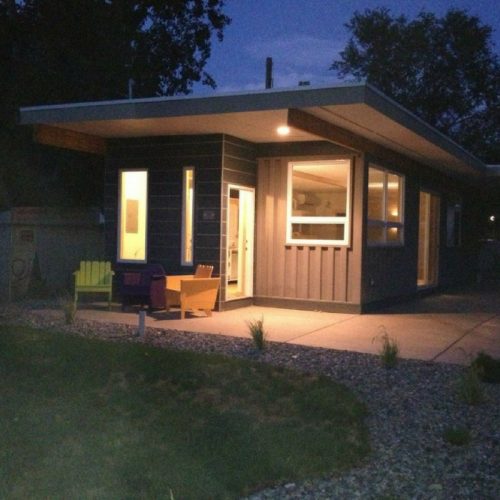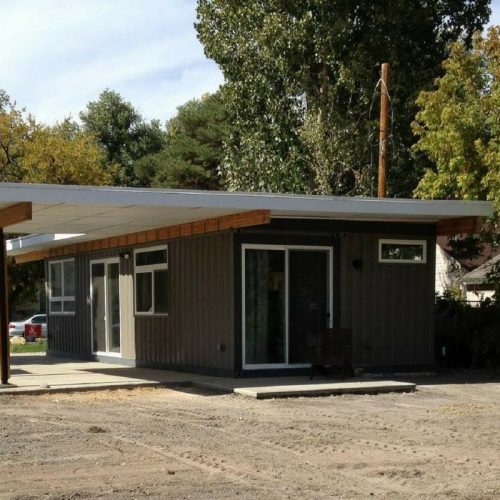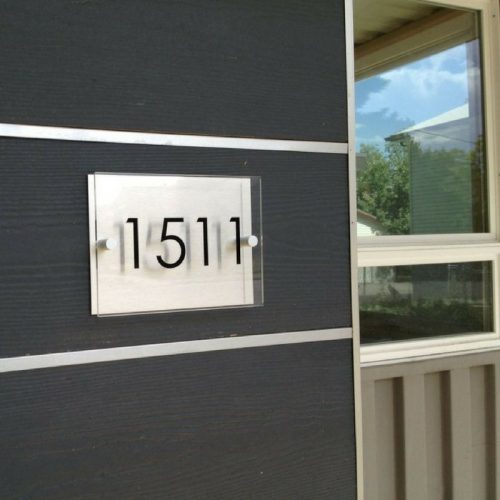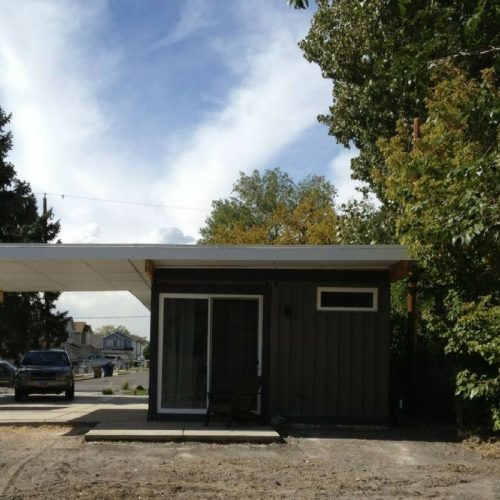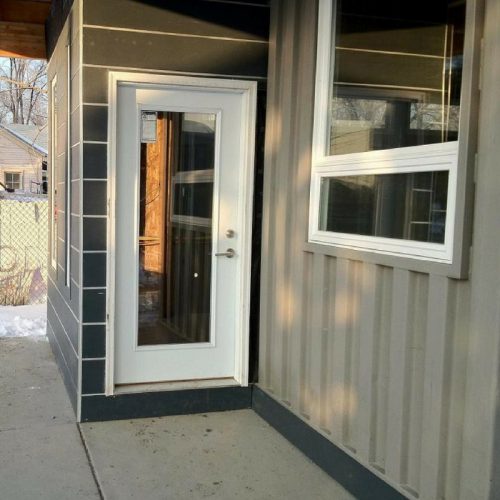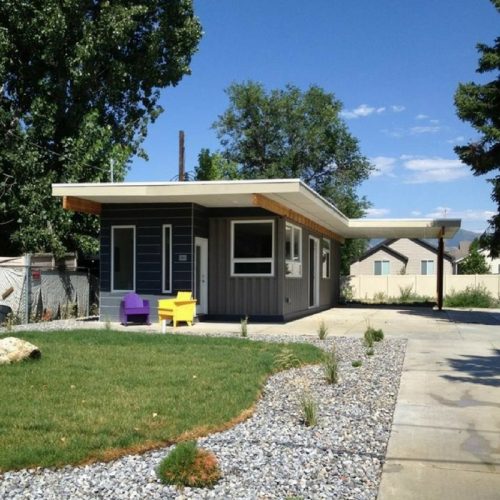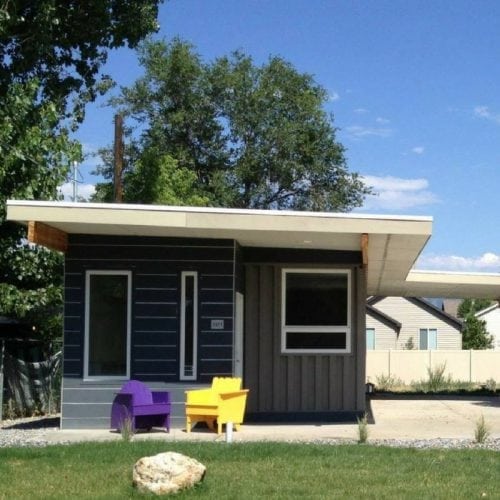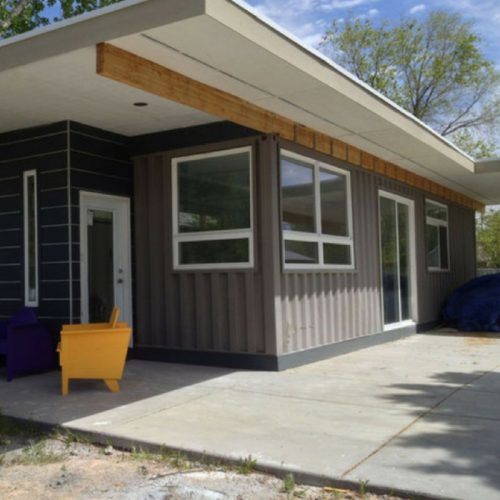 The front half of the house is an open living / dining / kitchen space. The back half has one bedroom, the bathroom with shower, and a small flex-use space that could be used as a home office, exercise area, etc. White used "high-cube" containers, 9'6″ tall, to gain an extra foot of ceiling height throughout. The kitchen is built along one side wall. Next to the fridge is a utility closet containing an efficient tankless water heater, and beyond that is space for a stacked washer and dryer. Generous windows, including a row of clerestory windows over the kitchen, let in plenty of light. The sliding bedroom door was custom-built by White to resemble an antique tansu chest.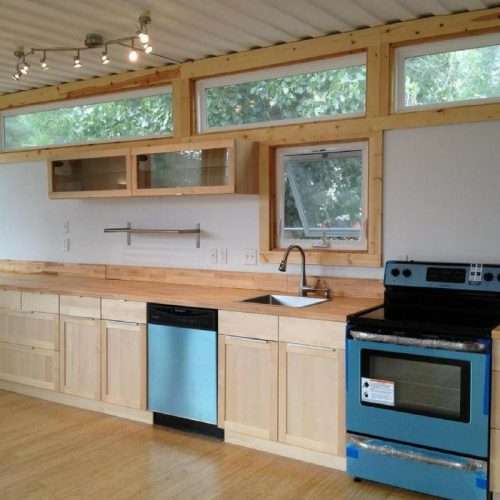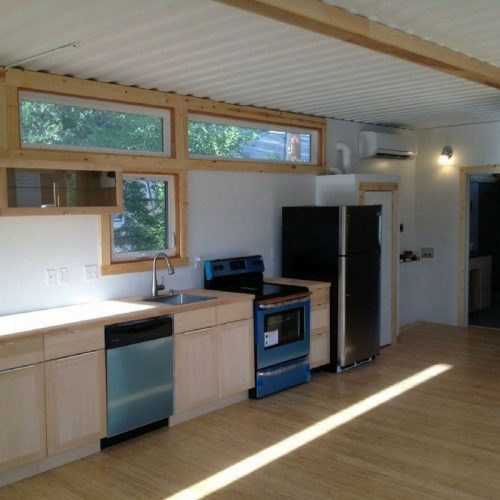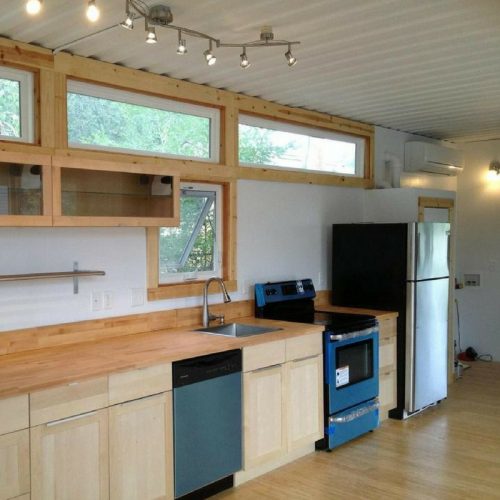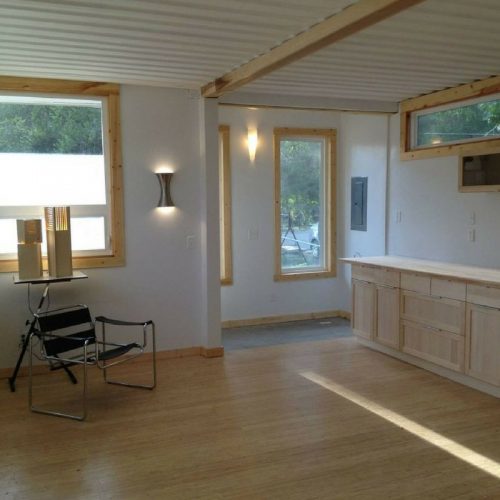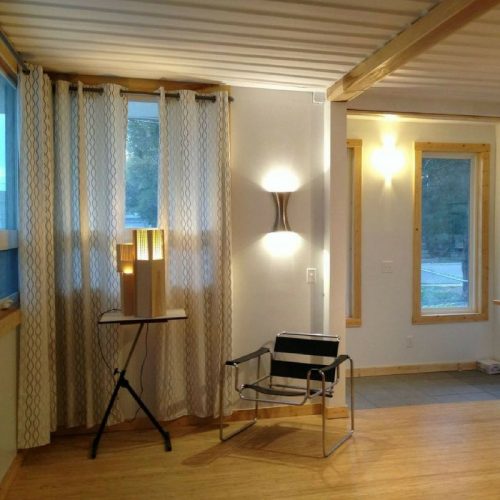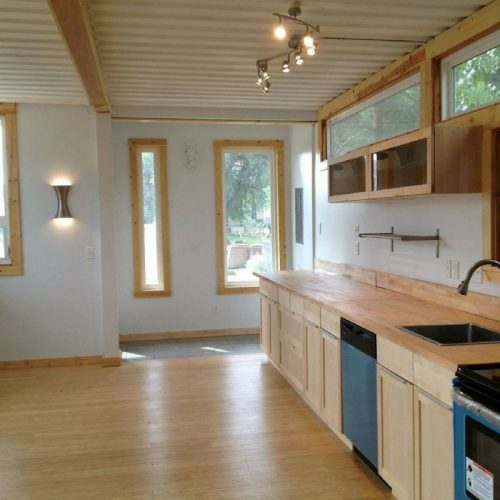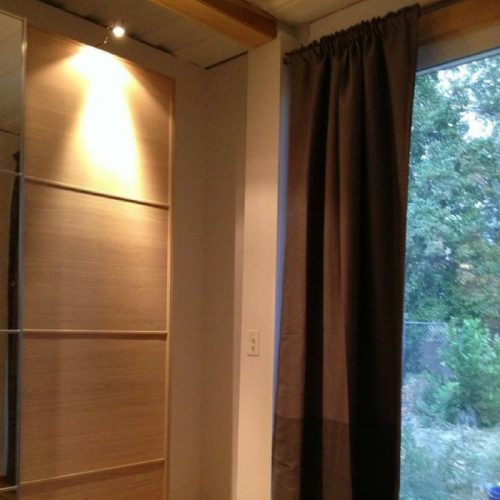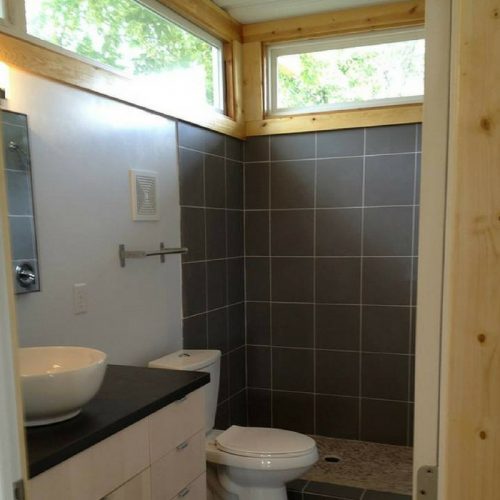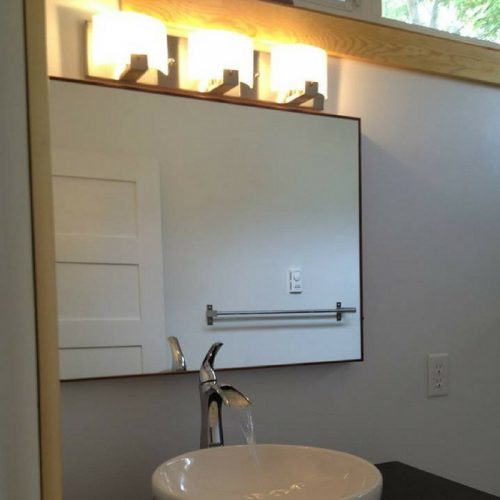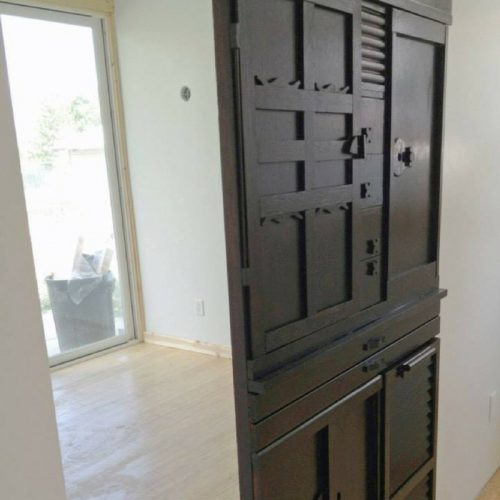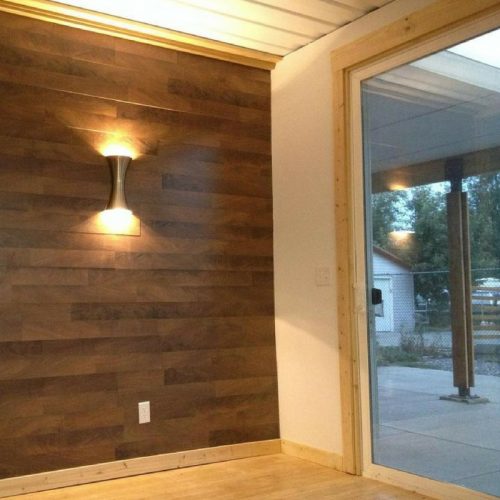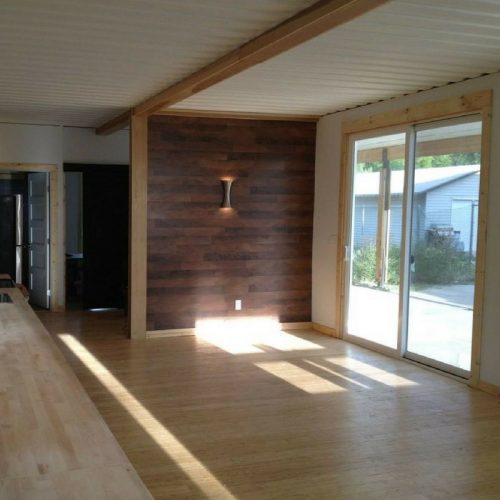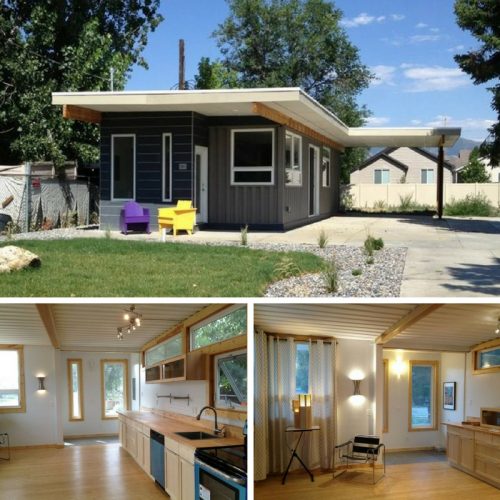 The Sarah house is currently selling for $135,000 and is available solely to low-income buyers. However, $40,000 of that price was spent on getting the lot and building the infrastructure underneath it. Sarah House ended up costing approximately $110,000 including the land. That was more than White had anticipated. With a completed design, experience with the permitting process, and lessons learned during the construction, he hopes that future versions can be built for under $75,000. Another $25,000 went towards connecting it to the sewer and water lines. So, the actual shipping container home only cost around $60,000 to build.
What a wonderful way to use shipping containers! The message and functionality of this shipping container home is the perfect way to start off the new year. What do you think? Do you like this house? 🙂
Information Source: Small House Bliss and Jetson Green
Photo Source: Small House Bliss
» Follow Container Home Hub on Facebook for regular shipping container home updates here «