Greetings from California! 🙂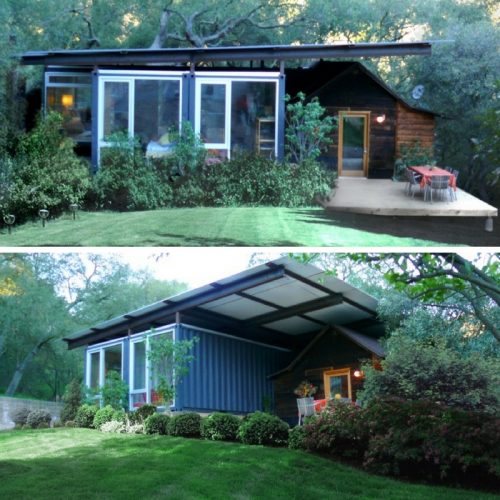 Happy Holidays from us at Container Home Hub! 🙂 Our usual schedule here is we post Monday- Saturday at 10:00am CST, but it wouldn't be Christmas if we didn't give you an extra house to fall in love with! 🙂
Nestled within the beautiful valley of Topanga Canyon, this shipping container home explores simple boundaries between old-and-new within an extremely tight construction schedule of 4 weeks from beginning to end. Architect Christof Jantzen, principal of Studio Jantzen, purchased five shipping containers and extended an existing rustic 750-square-foot cabin on a 3.5-acre plot of land in Topanga, California, USA. With builder Eric Engheben of 44 West Construction, Jantzen managed to complete his project on time.
The residence is comprised of an existing 350 SF wood cabin which is enlarged to house a family of five. Metal shipping containers typically smelting after 3-10 uses were purchased and modified in Long Beach, California. Edges and inner housings are laser cut to combine an assemblage of five shipping containers and delivered to the project site. Container seams are site welded and walls/ceilings are furred with rigid insulation and clad in finished plywood.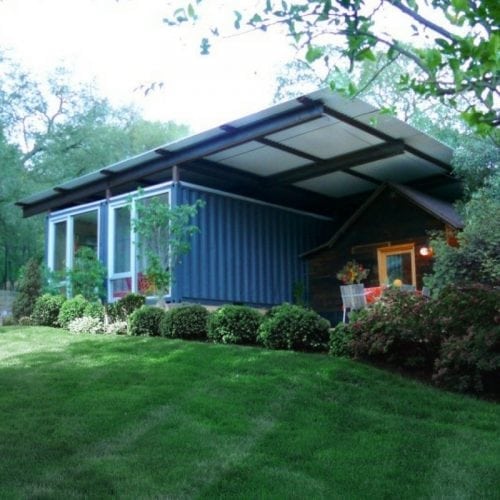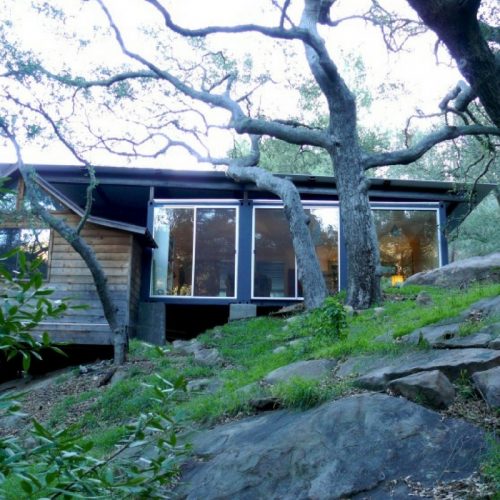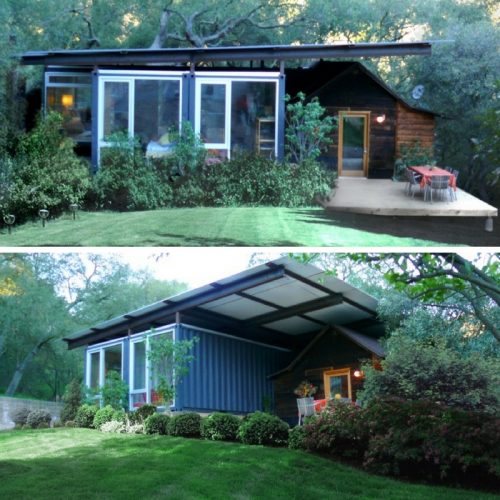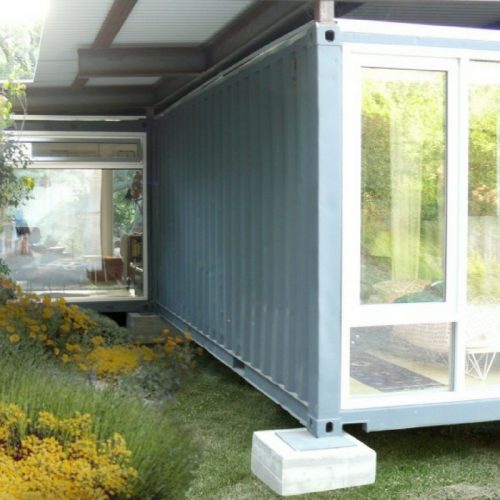 Above the residence is a single-span, corrugated metal roof with site-welded tubes mounted atop container edges. This roof creates a buffer between the shipping containers by "floating" above the existing cabin. A protection from wind and rain is also provided, and the interstitial space provides cross-ventilation in an effort to mitigate convection heating within the containers. All glazed ends are operable to encourage cross-ventilation within the unit and light-colored interior surfaces reduce the demand of electric lighting during the daytime.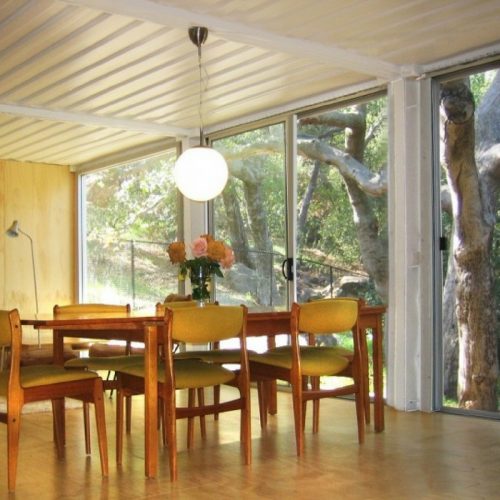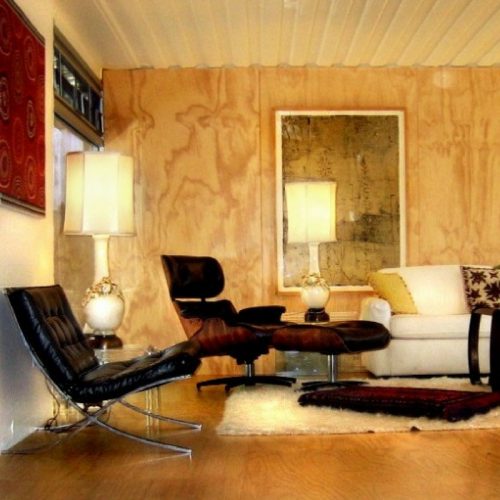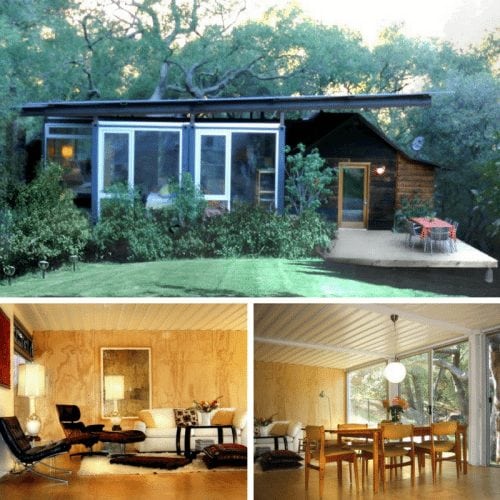 Curious to see this beauty for yourself? Here is the physical address listed!
20301 Croydon Ln
Topanga Canyon, CA 90290
It isn't uncommon for shipping container homes to consist of another building in addition to the containers. Check out the San Franscico Shipping Container Office and Guest Bedroom!
So what do you think? Fell in love with it? Not a bad Christmas present.
Photo & Information Source: Honest Buildings
» Follow Container Home Hub on Facebook for regular shipping container home updates here «